Supplements
now browsing by category
Posted by:
admin
| Posted on:
November 12, 2019

Reproduced from original article:
https://articles.mercola.com/sites/articles/archive/2019/11/12/tylenol-during-pregnancy-causing-autism.aspx
STORY AT-A-GLANCE
Abnormal hormonal exposures in pregnancy can influence fetal brain development, and research published in 2014 warned acetaminophen is in fact a hormone disruptor

According to that 2014 study, use of acetaminophen during pregnancy was associated with a 37% increased risk of the child being diagnosed with hyperkinetic disorder, a severe form of attention deficit hyperactivity disorder (ADHD)

A 2019 study found that, compared to children of mothers with the lowest acetaminophen burden, children of mothers with the greatest exposure had a 286% higher risk for ADHD and a 362% higher risk for autism spectrum disorder (ASD) by the time they were about 9 years old

Findings published in 2016 revealed use of acetaminophen at 18 and 32 weeks of pregnancy were associated with a 42% higher risk of conduct problems and a 31% higher risk of hyperactivity symptoms in the child

Another 2016 investigation found children of both sexes whose mothers used acetaminophen during pregnancy were 41% more likely to present with ADHD symptoms at age 5. Boys were also more likely to have ASD
Many view over-the-counter (OTC) drugs as safe because they don't require a prescription. Nothing could be further from the truth. Acetaminophen, for example, (also known as paracetamol and sold under the brand name Tylenol among others) is actually one of the more dangerous drugs you can get your hands on.
Despite statistics showing acetaminophen is the leading cause of acute liver failure in the U.S.,1 most people don't think twice before downing those pills. Acetaminophen is also found in a wide variety of products designed to treat headache, fever and cold symptoms, as well as in prescription pain medications mixed with codeine or hydrocodone.2 And, most households have more than one of the over-the-counter products, which could easily lead to overdosing.
Although it was initially hailed as a safe drug for pain, by 2013 lawsuits were piling up, citing 50,000 trips to the emergency room every year, all due to Tylenol causing liver and kidney failure.3 The grim truth is that as early as 2005 scientists already knew that "severe acetaminophen hepatotoxicity leads to acute liver failure."4
Not only that, reports also showed that unintentional overdoses accounted for hundreds of suicide attempts, deaths and liver transplants. Along that line, statistics from national database analyses in 20065 showed that acetaminophen accounted for an estimated 56,000 emergency room visits and 26,000 hospitalizations annually. The average annual death toll from acetaminophen overdose was 458.
A number of studies have also linked acetaminophen use during pregnancy with lifelong repercussions for the child, raising their risk of developing conduct disorders, hyperactivity and autism.
Acetaminophen Use Linked to Hyperactivity in Offspring
In 2014, a study in the journal JAMA Pediatrics6 revealed that "Research data suggest that acetaminophen is a hormone disruptor, and abnormal hormonal exposures in pregnancy may influence fetal brain development." This is a significant concern, considering many pregnant women are likely to reach for an OTC pain reliever at some point during their pregnancy.
According to that 2014 study, use of acetaminophen during pregnancy was associated with a 37% increased risk of their child being diagnosed with hyperkinetic disorder, a severe form of attention deficit hyperactivity disorder (ADHD).
Their children were also 29% more likely to be prescribed ADHD medication by the time they were 7 years old. The strongest associations were observed in mothers who used acetaminophen in more than a single trimester, and the greater the frequency of use, the more likely their child was to experience behavioral problems. As reported by Forbes at the time:7
"Acetaminophen can cross the placenta, making its way to the fetus and its delicate developing nervous system. The drug is a known endocrine (hormone) disrupter, and has previously been linked to undescended testes in male infants.
Since the maternal hormone environment plays a critical role in the development of the fetus, the authors say that it's 'possible that acetaminophen may interrupt brain development by interfering with maternal hormones or via neurotoxicity such as the induction of oxidative stress that can cause neuronal death.'"
Similar findings were published in 2016. This study,8 also published in JAMA Pediatrics, found use of acetaminophen at 18 and 32 weeks of pregnancy was associated with a 42% higher risk of conduct problems and a 31% higher risk of hyperactivity symptoms in the child.
When the mother used acetaminophen at 32 weeks of pregnancy, the child also had a 29% higher risk of having emotional problems and a 46% higher risk of "total difficulties."
Tylenol in Pregnancy May Double or Triple Risk of Autism
A study9,10,11 published online October 30, 2019, in JAMA Psychiatry further strengthens the link between acetaminophen use and ADHD, while also noting an increased risk for autism spectrum disorder (ASD). According to the authors:12
"Prior studies have raised concern about maternal acetaminophen use during pregnancy and increased risk of attention-deficit/hyperactivity disorder (ADHD) and autism spectrum disorder (ASD) in their children; however, most studies have relied on maternal self-report …
In this cohort study of 996 mother-infant dyads from the Boston Birth Cohort, cord plasma biomarkers of fetal exposure to acetaminophen were associated with significantly increased risk of childhood attention-deficit/hyperactivity disorder and autism spectrum disorder."
Compared to children of mothers with the lowest acetaminophen burden (first tertile, based on cord plasma biomarkers for acetaminophen), children of those in the second tertile had a 226% higher risk of being diagnosed with ADHD, and a 214% higher risk for an ASD diagnosis by the time they were about 10 years old (average age 9.8 years).
Those with the greatest (third tertile) acetaminophen burden had a 286% higher risk for ADHD and a 362% higher risk for ASD. As noted by the authors,13 their findings "support previous studies regarding the association between prenatal and perinatal acetaminophen exposure and childhood neurodevelopmental risk."
More Evidence Against Taking Acetaminophen During Pregnancy
In addition to the studies already mentioned, a number of others have also documented this disturbing link between acetaminophen use during pregnancy and neurological problems in the children. Among them:
•A 2013 study14 published in the International Journal of Epidemiology found "children exposed to [acetaminophen] for more than 28 days during pregnancy had poorer gross motor development, communication, externalizing behavior, internalizing behavior and higher activity levels" than unexposed children at age 3. Use of ibuprofen was not associated with these neurodevelopmental effects.
•A 2016 Spanish investigation15,16 published in the International Journal of Epidemiology found children of both sexes whose mothers used acetaminophen during pregnancy were 41% more likely to present with ADHD symptoms at age 5. Boys were also more likely to have ASD. As noted by the authors:
"Prenatal acetaminophen exposure was associated with a greater number of autism spectrum symptoms in males and showed adverse effects on attention-related outcomes for both genders. These associations seem to be dependent on the frequency of exposure."
Aside from a higher risk of neurodevelopmental problems, studies have also shown:
•Use of acetaminophen during pregnancy may increase your risk of pre-eclampsia and thromboembolic diseases17
•Taking the drug for more than four weeks during pregnancy, especially during the first and second trimester, moderately increases the risk of undescended testicles in boys18
•Using acetaminophen in the third trimester increases your risk of preterm birth19
Acetaminophen After Birth Also Linked to Autism
The use of acetaminophen after birth may also lead to problems. In fact, some argue the increased risk of autism we see following childhood vaccinations may in fact be due to the inappropriate use of acetaminophen after the shots are given — not the vaccines.20
In my view, it seems irrational to give toxic injections a free pass, but acetaminophen administration could certainly make matters worse. A small preliminary study21 published in 2008 concluded "acetaminophen use after measles-mumps-rubella vaccination was associated with autistic disorder."
Debunkers of the vaccine-autism connection point to statistics showing that, in the early 1980s, when the autism trend began its precipitously steep incline, vaccines were not only being added to the vaccination schedule, but pediatricians were also told to start using acetaminophen instead of aspirin, as aspirin had been linked to Reye's syndrome.22
A 2017 study23 even claims "The use of acetaminophen in babies and young children may be much more strongly associated with autism than its use during pregnancy, perhaps because of well-known deficiencies in the metabolic breakdown of pharmaceuticals during early development."
While parents give babies and infants Tylenol for numerous reasons, one instance in which Tylenol is routinely used is after childhood vaccinations, and according to research24 published in the journal Lancet in 2009, acetaminophen might actually render vaccinations less effective when administered together, which is yet another reason to avoid giving acetaminophen to your baby.
Infants who received acetaminophen right after getting a vaccination experienced lowered immune response, developing significantly fewer antibodies against the disease they were vaccinated against.
The vaccines used in the study were for pneumococcal disease, Haemophilus influenzae type b (Hib), diphtheria, tetanus, whooping cough, hepatitis B, polio and rotavirus. The authors concluded that:
"Although febrile reactions significantly decreased, prophylactic administration of antipyretic drugs at the time of vaccination should not be routinely recommended since antibody responses to several vaccine antigens were reduced."
Understand the Risks Associated With Acetaminophen
Pregnant women are not the only ones that need to be careful in their use of this common pain reliever and fever reducer. Acetaminophen overdose is responsible for nearly half of all acute liver failure cases in the U.S.,25 and its use has also been linked to three serious skin reactions; two of which typically require hospitalization and can be fatal.
These problems can happen to anyone. A major problem is that while acetaminophen is considered safe when taken as recommended, the margin between a safe dose and a potentially lethal one is very small.
Provided you have a healthy liver and do not consume more than three alcoholic beverages a day, the recommended oral dose of acetaminophen is up to 1,000 milligrams (mg) every four to six hours, not to exceed 3 grams (3,000 mg) per day.26 As noted by U.S. San Diego Health:27
"To appreciate how easy it is to exceed the safe limit, consider that one extra strength Tylenol tablet contains 500 mg of acetaminophen. Take two tablets at a single dose three times a day and you are at the maximum recommended dose.
If you then inadvertently consume an acetaminophen-containing allergy medication or cold medication in addition, you risk damaging your liver … The key is to be aware of how much acetaminophen you are consuming."
What's more, research28 has shown taking just a little more than the recommended dose over the course of several days or weeks (referred to as "staggered overdosing") can be riskier than taking one large overdose. So, in summary, please be aware that your risk of severe liver injury and/or death increases if you:
Take more than one regular strength (325 mg) acetaminophen when combined with a narcotic analgesic like codeine or hydrocodone.
Take more than the prescribed dose of an acetaminophen-containing product in a 24-hour period.
Take more than one acetaminophen-containing product at the same time — Make sure to read the list of ingredients on any other over-the-counter (OTC) or prescription drug you take in combination.
Drink alcohol while taking an acetaminophen product — Research

29

,

30

 suggests acetaminophen increases your risk of kidney damage by 123% if taken with alcohol, even if the amount of alcohol is small.
Why You Should Keep NAC in Your Medicine Cabinet
Given their health risks, I generally do not recommend using acetaminophen-containing drugs for minor aches and pains. There are many other ways to address acute and chronic pain that do not involve taking a medication. For a long list of pain-relieving alternatives, please see this previous article.
That said, pain relievers like acetaminophen do have their place. Post-surgical pain, for example, or other severe pain may warrant its temporary use. For those instances, I recommend taking it along with N-acetyl cysteine (NAC), which is the rate-limiting nutrient for the formation of the intracellular antioxidant glutathione.
It is believed that the liver damage acetaminophen causes is largely due to the fact that it can deplete glutathione, an antioxidant compound secreted by your liver in response to toxic exposure. Glutathione also helps protect your cells from free radical damage.
NAC is the standard of care in cases of acetaminophen overdose, approved in 1985 by the FDA as an antidote for acetaminophen toxicity.31 Mortality due to acetaminophen toxicity has been shown to be virtually eliminated when NAC is promptly administered. So, whether you are taking Tylenol in prescription or over-the-counter form, I strongly suggest taking NAC along with it.
Keep in mind, however, that there's no data showing whether taking NAC would ameliorate the autism or ADHD risk for pregnant women, so if you're pregnant, I would recommend just avoiding acetaminophen. If you absolutely need an OTC pain reliever, ibuprofen appears to be a safer choice. The same caveat for lack of data goes for infants.
Tips for a More Toxin-Free Pregnancy
I believe it's imperative to be aware of, and abstain from, as many potential neurotoxins as possible during pregnancy to protect the health of your child. Our environment is saturated with such a wide variety of toxins, and you may not be able to defend yourself against each and every one of them, but you do have a great degree of control within your own immediate household.
The food and drinks you ingest, and the household, personal care and medical products you opt to use during pregnancy can have a distinct impact on your child's development and long-term health.
ADHD and autism have both skyrocketed in prevalence the past few decades, signaling that something is going terribly wrong. Our environment is becoming overly toxic, and children are paying the price for our chemical-laden lifestyles. OTC drugs like acetaminophen are part of this toxic burden that infants have to contend with.
Avoiding any and all unnecessary drugs is one aspect you have a large degree of control over. Below are several more. Rather than compile an endless list of what you should avoid, it's far easier to focus on what you should do to lead a healthy lifestyle with as minimal a chemical exposure as possible. This includes:
As much as you're able, buy and eat organic produce and grass fed, pastured animal foods to reduce your exposure to agricultural chemicals like glyphosate. Steer clear of processed, prepackaged foods of all kinds. This way you automatically avoid pesticides, artificial food additives, dangerous artificial sweeteners, food coloring, MSG and unlabeled genetically engineered ingredients.

Also avoid conventional or farm-raised fish, which are often heavily contaminated with PCBs and mercury. Wild caught Alaskan salmon is one of the very few fish I still recommend eating, as well as small fatty fish like anchovies, sardines, mackerel and herring. If you don't eat these on a regular basis, consider taking a krill oil supplement to optimize your omega-3 level.
Store your food and beverages in glass rather than plastic, and avoid using plastic wrap and canned foods to avoid exposure to plastic chemicals known to disrupt endocrine function.
Install an appropriate water filter on all your faucets (even those in your shower or bath).
Only use natural cleaning products in your home.
Switch over to natural brands of toiletries such as shampoo, toothpaste, antiperspirants and cosmetics. The Environmental Working Group has a great database

32

 to help you find safer personal care products. I also offer one of the highest quality organic skin care lines, shampoo and conditioner, and body butter that are completely natural and safe.
Avoid using artificial air fresheners, dryer sheets, fabric softeners or other synthetic fragrances. Relinquish the idea that fragrance equals "clean." It doesn't. Clean laundry need not smell like anything at all.
Replace your nonstick pots and pans with ceramic or glass cookware to avoid toxic PFOA chemicals.
When redoing your home and/or shopping for baby items, look for "green" toxin-free alternatives. Avoid plastic toys, especially teething toys, and make sure items like mattresses, car seats and nursing pillows do not contain toxic flame retardant chemicals.
Replace your vinyl shower curtain with one made of fabric, or install a glass shower door. Most all flexible plastics, like shower curtains, contain dangerous plasticizers like phthalates.
Avoid spraying pesticides around your home or insect repellants that contain DEET on your body. There are safe, effective and natural alternatives.
 Sources and References
Posted by:
admin
| Posted on:
November 2, 2019
Written by Brenton Wight – LeanMachine, 11th November 2019
© 2019 – This article is copyrighted by Brenton Wight and BJ & HJ Wight trading as Lean Machine
What is Echinacea?
Echinacea is a flowering plant in the daisy family, also known as purple coneflower.
There are nine species, however only three are normally used as supplements:
Echinacea purpurea
Echinacea angustifolia
Echinacea pallida
Most commonly used as an over-the-counter remedy to build immunity for colds, allergies and flu, but also  used for inflammation, pain, migraines and blood glucose.
Native to North America but cultivated almost anywhere.
Upper parts and roots are typically used in tablets, tinctures, extracts and teas.
Beneficial Compounds in Echinacea include:
Caffeic acid
Alkamides
Phenolic acid
Rosmarinic acid
Polyacetylenes
Suggested health benefits include:
Antioxidants, including flavonoids, cichoric acid and rosmarinic acid
Alkamides that enhance antioxidant activity
Immunity to infections and viruses. In studies, Echinacea lowered risk of colds by 50% and  duration by one and a half days
Helps blood glucose control by suppression of carbohydrate-digesting enzymes, also increased insulin sensitivity, and helps stop glucose levels plummeting in hypoglycemia
Shown to help lower blood pressure, probably by helping to control blood glucose
Reduced anxiety due to action of alkamides, rosmarinic acid and caffeic acid
Anti-inflammatory, via compounds that reduce inflammatory markers
Reduced pain, especially in those who received no benefit from standard pain relief drugs
Reduced swelling
Improved skin hydration and reduced wrinkles with Echinacea cream
Acne (caused by Propionibacterium) suppressed with Echinacea cream
Eczema symptoms reduced by Echinacea cream
Shown to suppress cancer cell growth and trigger cancer cell death (Apoptosis), a benefit of  the chicoric acid component
Shown to increase apoptosis in pancreas and colon cancer cells
Issues with cream products: Echinacea extract is difficult to incorporate into commercial skin care products due to short shelf life.
Side Effects
Echinacea has been shown safe and tolerated well for short-term use, but long-term studies have not been carried out. Rare side effects (mainly in those with allergies to daisies, chrysanthemums, marigolds, ragweed) include:
Stomach pain, nausea
Shortness of breath
Rashes, hives, itchy skin
Swelling
Those trying Echinacea for the first time should start with a tiny dose to test for any reaction.
Who should NOT consume Echinacea
Because Echinacea stimulates the immune system, those with any autoimmune disorder, or those taking immunosuppressive drugs (such as those for transplant rejection) should avoid taking Echinacea.
Dosage
No official dosage exists, partly because studies have varied in quantity and quality of the product used, and products sometimes do not contain the amount and/or strength specified, so it is wise to purchase products from trusted brands such as those recommended by LeanMachine in this article.
Studies in the immunity properties of Echinacea suggest the following doses:
Summary
Echinacea has a long and successful history of use in many countries, with rare allergy side-effects, and may help with immunity, allergies, anxiety, skin, cancer, blood pressure, pain, swelling and more.
There are many studies on Echinacea, but results are mixed, with some showing benefits and others showing none. Most studies were mouse studies, test tube studies, petri dish studies, etc and all were of short duration. However, LeanMachine suggests that the antioxidant benefits alone are worthwhile, and long-term studies are expected to show better health outcomes for seniors because their cardiovascular system should be in better shape, and their cancer risk should be lower.
Children
Generally safe for children over age 2 to take Echinacea supplements and drink Echinacea teas, and studies show benefits to children taking Echinacea.
Pregnancy
Study:
www.webmd.com/baby/news/20001128/study-shows-echinacea-safe-during-pregnancy
This study shows Echinachea is safe, but because the study involved only about 200 women, safety cannot be guaranteed absolutely.
Drug Interactions
Risk of drug interactions is relatively low, but some medications are affected by Echinacea.
Some interactions can be a life-or-death situation, so always inform the doctor if taking any herbal products, supplements, vitamins, minerals etc.
Posted by:
admin
| Posted on:
October 28, 2019
STORY AT-A-GLANCE
The loss of muscle mass that occurs with age is known as sarcopenia, the most obvious cause of which is inactivity

Your muscles need sufficient amounts of protein. Poor digestion can impede your ability to absorb protein, thereby contributing to sarcopenia

Whey protein has been shown to stimulate muscle protein accretion and stave off sarcopenia the best, in part due to its higher leucine content, which helps regulate the turnover of protein in your muscle

Whey protein also contains the master antioxidant glutathione. Glutathione is thought to play an important role in sarcopenia specifically, as patients with sarcopenia tend to have higher levels of oxidative stress

The type of exercise you do can also make a big difference. Blood flow restriction (BFR) training is one of the best ways to prevent sarcopenia, and is the safest form of strength training for those who are frail and elderly
The loss of muscle mass that occurs with age is known as sarcopenia, the most obvious cause of which is inactivity. Sarcopenia can progress at a rate of approximately 0.8% skeletal muscle loss per year from the fifth decade in adult life.1 It has an estimated prevalence of 10% in adults older than 60 years,2 rising to more than 50% in adults older than 80 years.3,4
Your diet also plays a role, as your muscles need sufficient amounts of protein to stay viable, as does your ability to digest and absorb protein. As noted in a 2011 paper5 in the American Journal of Nutrition:
"Sarcopenia has been attributed to a diminished muscle protein synthetic response to food intake. Differences in digestion and absorption kinetics of dietary protein, its amino acid composition, or both have been suggested to modulate postprandial muscle protein accretion."
In other words, while you need protein to build and maintain muscle, some protein is more easily digested and absorbed than others, so eating the right kind of protein can make a difference in your risk for sarcopenia.
Whey protein, a byproduct of cheese production, has long been acknowledged as an excellent source of protein. In this 2011 study, in which whey protein was compared to casein and casein hydrolysate, whey protein was found to stimulate muscle protein accretion (and hence stave off sarcopenia) the best — in part due to its higher leucine content.
The type of exercise you do can also make a big difference. I now believe blood flow restriction (BFR) training is one of the best ways to prevent sarcopenia. Taken together, leucine supplementation through whey and BFR can go a long way toward protecting your muscles as you age.
Leucine Regulates Protein Turnover in Muscle
One of the reasons why leucine is so important for the prevention of sarcopenia is because it helps regulate the turnover of protein in your muscle. According to a 1975 paper6 in The Journal of Clinical Investigation, leucine may also "play a pivotal role in the protein-sparing effect of amino acids." As explained in a more recent study,7 published in 2017:
"Protein ingestion produces a strong anabolic stimulus that elevates muscle protein synthesis. The ability of a serving of protein to stimulate muscle protein synthesis (MPS) is dependent on absorption and blood kinetics of amino acids, amount of protein ingested, and the amino acid composition of the protein source.
Only the essential amino acids (EAA), especially leucine, initiate an immediate increase in MPS. Being a rapidly digested protein with a high leucine content, whey has been shown to stimulate MPS more than equal amounts of casein and soy in the first hours after exercise …
At the molecular level the mechanistic target of rapamycin complex 1 (mTORC1) and its substrates … are believed to largely be responsible for the protein synthetic response to resistance exercise and protein intake, with resistance exercise potentiating the effect of protein ingestion."
In other words, the most effective way to optimize muscle building is to use a combination of resistance training followed by a protein meal, with leucine-rich whey being one of the most efficient.
Ori Hofmekler, author of "Unlock Your Muscle Gene: Trigger the Biological Mechanisms That Transform Your Body and Extend Your Life," is an expert on how to use food to build muscle and improve your health, and we have previously discussed the profound benefits of whey protein for muscle building in particular.
It is important to understand, though, that simply taking leucine is likely to be ineffective, as demonstrated by a recent Harvard study.8 In it, men over the age of 65 with a daily intake of 0.8 grams of protein per kilo per day were compared to men receiving 1.3 grams of protein per kilo per day. They found the higher protein group did not increase lean body mass, muscle strength or physical function, most likely because they were not exercising.
The Importance of Glutathione for Prevention of Sarcopenia
Whey protein also contains another really important health component: glutathione. While many whole foods contain glutathione or its precursors, organic grass fed whey protein is one of the richest sources of this "master antioxidant."
Glutathione is found in every cell of your body. It protects your cells from free radical damage, and is especially important for liver health. It differs from other antioxidants in that its intracellular and has the unique ability to optimize the activity of all other antioxidants.
It plays a crucial role in detoxification, and protects your cells form the damaging effects of radiation, chemicals and environmental pollutants. It's also an essential factor in energy utilization and healthy immune function, and glutathione deficiency has been linked to a wide range of health problems, including Alzheimer's9 and Parkinson's,10 heart disease,11 autoimmune diseases,12 inflammatory conditions13 and mitochondrial dysfunction.14
Glutathione is thought to play an important role in sarcopenia specifically, as patients with sarcopenia tend to have higher levels of oxidative stress.15 As noted in the 2012 review,16 "Rationale for Antioxidant Supplementation in Sarcopenia:"
"Sarcopenia is an age-related clinical condition characterized by the progressive loss of motor units and wasting of muscle fibers resulting in decreased muscle function.
The molecular mechanisms leading to sarcopenia are not completely identified, but the increased oxidative damage occurring in muscle cells during the course of aging represents one of the most accepted underlying pathways.
In fact, skeletal muscle is a highly oxygenated tissue and the generation of reactive oxygen species is particularly enhanced in both contracting and at rest conditions.
It has been suggested that oral antioxidant supplementation may contribute at reducing indices of oxidative stress both in animal and human models by reinforcing the natural endogenous defenses …
Antioxidants are substances able to inhibit the rate of oxidation. Mainly, antioxidant enzymes (e.g., catalase, superoxide dismutase (SOD), glutathione peroxidase, glutathione reductase) work to maintain a state of balance preventing the transformation of ROS and to convert them into more stable molecules (like water and molecular oxygen)."
Prevent Muscle Wasting With BFR
While high-quality protein intake is important, to effectively build and maintain muscle you also need strength training. Unfortunately, many elderly individuals shy away from resistance training for fear of injury.
BFR is ideal in such situations, as the amount of weight you use is so low that your risk for injury is minimal. For a more detailed discussion of BFR and how it'd done, see "Build Muscle Faster, Safer and Easier With BFR Training."
Please understand, though, that this article is a mere teaser. I will be providing a comprehensive report within the next month about how to do BFR, its history and instructional videos. I have been working on this for nearly six months now and it is nearly ready.
In the meantime it is important to know that BRF involves exercising your muscles while partially restricting arterial inflow and fully restricting venous outflow in either both proximal arms or legs.17 Venous flow restriction is achieved by using thin elastic bands on the extremity being exercised.
By restricting the venous blood flow, you create a relatively hypoxic (low oxygen) environment in the exercising muscle, which in turn triggers a number of physiological benefits, including the production of hormones such as growth hormone and IGF-1, commonly referred to as "the fitness hormones."18
It also increases vascular endothelial growth factor (VEGF), which acts as "fertilizer" for growing more blood vessels and improving their lining (endothelium).
I believe BRF is one of the best strategies available to address the epidemic of sarcopenia,19 and for most people who are not competitive athletes it may be the only form of resistance training they need.
It's important to realize that sarcopenia is not just cosmetic, and it's not just about frailty. Your muscle tissue, which makes up about half of your body's tissues, is a metabolic organ, an endocrine organ. Your muscle tissue makes cytokines and myokines, and is a sink for glucose.
Insulin resistance and Type 2 diabetes accelerate sarcopenia, and research shows glucose fluctuations are independently associated with this condition. As noted in one 2019 study,20 "glucose fluctuations were significantly associated with a low muscle mass, low grip strength, and slow walking speed."
BFR Effectively Counteracts Sarcopenia
The effectiveness of BFR for the prevention and reversal of muscle wasting is directly addressed in an April 2019 study21 in the Journal of Cachexia, Sarcopenia and Muscle:
"Muscle wasting leads to significant decrements in muscle strength, cardiorespiratory, and functional capacity, which increase mortality rates. As a consequence, different interventions have been tested to minimize muscle wasting.
In this regard, blood flow restriction (BFR) has been used as a novel therapeutic approach to mitigate the burden associated with muscle waste conditions.
Evidence has shown that BFR per se can counteract muscle wasting during immobilization or bed rest. Moreover, BFR has also been applied while performing low intensity resistance and endurance exercises and produced increases in muscle strength and mass.
Endurance training with BFR has also been proved to increase cardiorespiratory fitness. Thus, frail patients can benefit from exercising with BFR due to the lower cardiovascular and join stress compared with traditional high intensity exercises.
Therefore, low intensity resistance and endurance training combined with BFR may be considered as a novel and attractive intervention to counteract muscle wasting and to decrease the burden associated with this condition."
Leucine Dosage and Timing
As mentioned, leucine is a branched-chain amino acid that serves multiple functions, one of which is signaling the mTOR mechanism, which causes protein to be created and builds your muscle. However, according to Hofmekler, for optimal results you need far higher amounts of leucine than the recommended daily allowance.
The reason for this is because most of the leucine is used up as an energy substrate or building block rather than an anabolic agent. The typical requirement for leucine to maintain body protein is 1 to 3 grams daily. However, to optimize its anabolic pathway, Hofmekler insists (and research shows22) you need somewhere between 8 to 16 grams of leucine per day, in divided doses.23,24
Getting that amount of leucine from your regular diet could be pretty difficult. For example, 4.6 eggs will provide you with 2.5 grams of leucine,25 which means you'd have to eat nearly 15 eggs to reach the 8-gram minimum.
For most, that simply wouldn't be possible and would overdose you on protein (105 grams of protein from the eggs alone). High-quality whey, on the other hand, contains about 10% leucine (10 grams of leucine per 100 grams of protein).26 So, 80 grams of whey protein will give you 8 grams of leucine.
Ideally you'll want to consume the whey about 30 to 60 minutes before exercise, and again about an hour after your workout. This will help increase both fat burning and muscle building.
A 2010 study27 found that consuming whey protein (20 grams of protein per serving) 30 minutes before resistance training boosts your body's metabolism for as much as 24 hours after your workout.
Other Health Benefits of Whey Protein
Whey protein has undergone extensive study, revealing an impressive array of benefits over and above its ability to support healthy muscle growth. For example, studies show whey consumption may also:
Help lower blood pressure and improve vascular function if you're overweight and/or have high blood pressure

28

Support normal blood sugar levels and boost insulin sensitivity in Type 2 diabetics

29

Reduce inflammation,

30

 including inflammation associated with inflammatory bowel disease (IBD)

31

 — In the case of IBD, researchers have suggested its protective actions may be the due to its ability to stimulate intestinal mucin synthesis and modify the composition of the gut microbiome
Help normalize your weight — Not only is whey protein very filling, thereby reducing hunger pangs

32

,

33

,

34

 it also boosts metabolism

35

 (allowing you to burn more calories) and helps maintain lean muscle mass while shedding excess fat stores

36
Guidelines for Buying High-Quality Whey
Whey derived from cheese manufacturing that uses raw grass fed milk is the highest quality whey you can possibly find today. One of the most important components of the whey is glycomacropeptides (GMP), which have amazing immuno components that are critically important for your gut flora.
However, only whey produced from raw milk cheese contains GMP. Other varieties do not. Whey isolate is a clearly inferior form of whey that should be avoided, because once the fat has been removed, you lose some of the most important components of its immunological properties. So, to ensure you're getting a high-quality product, make sure the whey you're buying is:
| | | |
| --- | --- | --- |
| Organic (no hormones or genetically engineered ingredients) | Grass fed | Made from unpasteurized (raw) milk |
| Cold processed (as heat destroys whey's fragile molecular structure) | Minimally processed | Full of rich, creamy flavor |
| Water soluble | Sweetened naturally, not artificially | Highly digestible — Look for medium chain fatty acids (MCTs), not long chain fatty acids |
Sarcopenia Is Not an Inevitable Outcome of Aging
While muscle loss occurs with age, it's not an inevitable outcome — provided you take proactive measures. To summarize, the way you prevent it is by regularly engaging in some form of resistance training, and BFR has many advantages that makes it an ideal choice.
This is especially true for those who are older, frail or struggling with a condition that makes regular strength training difficult or potentially dangerous. In addition to that, you'll want to make sure you're getting enough high-quality protein.
Organic grass fed whey protein is ideal, as it provides high amounts of both leucine and glutathione, both of which are important for muscle growth and maintenance.
– Sources and References
Posted by:
admin
| Posted on:
October 14, 2019
Reproduced from original article:
https://articles.mercola.com/sites/articles/archive/2019/10/14/msm-health-benefits.aspx
STORY AT-A-GLANCE
Sulfur is the third most abundant mineral in your body and plays important roles in many bodily processes, including metabolism and detoxification

Sulfur bonds are required for proteins to maintain their shape, and these bonds determine the biological activity of the proteins. Sulfur is also required for the proper structure and biological activity of enzymes

Sulfur is crucial for healthy liver function and the prevention of liver disease. A derangement in sulfur amino acid metabolism is found even in mild forms of liver disease

Excellent sources of sulfur include homemade bone broth, organic pastured eggs, grass fed meats, seafood, cruciferous vegetables and alliums like onions and garlic. Sulfur can also be obtained through supplementation with MSM and/or by taking Epsom salt baths

MSM is widely used in the treatment of pain, especially pain associated with arthritic conditions. Research has shown it can significantly decrease pain and improve physical function in patients with osteoarthritis of the knee
Sulfur is a somewhat "forgotten" nutrient you don't hear mentioned very often, but it's very important for optimal body function and health. You get most of your sulfur from certain proteins in your diet, specifically the amino acids methionine, cysteine, cystine, homocysteine, homocystine and taurine.1
Of these, the two most important sources are methionine and cysteine. Methionine is an essential amino acid, which means it cannot be synthesized by your body and must be supplied through your diet. Cysteine is conditionally essential, because it can be synthesized from methionine but not from inorganic forms of sulfur.2
Neither of these primary sulfur-containing amino acids is stored in your body per se, although glutathione is a key storage form for sulfur.3 Glutathione is composed of three amino acids: cysteine, glutamate and glycine, and is your body's most potent antioxidant.
Glutathione also keeps many other antioxidants performing at peak levels, and cysteine availability is thought to be a rate-limiting factor for glutathione synthesis.4
While sulfur is found in many foods, sulfur deficiency may still be quite common5 — in part due to sulfur deficiency in crops,6 and in part due to low consumption of sulfur-rich foods7 such as leafy greens, cruciferous veggies, alliums8 such as garlic and onions, seafood, grass fed meats and organic pastured eggs.
Frequent use of drugs that require sulfur for excretion and/or detoxification can also contribute to an inadequate sulfur status. Acetaminophen is one such example.9 A vegan diet can also put you at increased risk for sulfur deficiency, because plant-based foods contain fewer sulfur-containing amino acids than animal-based foods.10
The Importance of Sulfur
According to Stephanie Seneff, Ph.D., who has written several papers11,12,13,14 on sulfur and sulfur metabolism and its role in human disease, sulfur plays a role in many biological processes, including metabolism15 and the sulfonation of hormones,16 and deficiency appears to play a role in a wide range of health problems and diseases, including:
Obesity
Heart disease
Chronic fatigue syndrome
Alzheimer's disease
Autism

17
Required in the creation of connective tissues such as cartilage, tendons and ligaments, sulfur is also essential for healthy joints, and deficiency has been linked to joint pain and joint-related diseases.18 Other benefits, uses and sources are also noted in the paper "Sulfur in Human Nutrition and Applications in Medicine":19
"Methylsulfonylmethane (MSM), a volatile component in the sulfur cycle, is another source of sulfur found in the human diet … Organic sulfur, as SAAs [sulfur-containing amino acids], can be used to increase synthesis of S-adenosylmethionine (SAMe), glutathione (GSH), taurine, and N-acetylcysteine (NAC).
MSM may be effective for the treatment of allergy, pain syndromes, athletic injuries, and bladder disorders.
Other sulfur compounds such as SAMe … taurine, glucosamine or chondroitin sulfate, and reduced glutathione may also have clinical applications in the treatment of a number of conditions such as depression, fibromyalgia, arthritis, interstitial cystitis, athletic injuries, congestive heart failure, diabetes, cancer, and AIDS."
Sulfur 101
As explained by the featured study above, sulfur is the third most abundant mineral in your body, based on percentage of total body weight.20 Sulfur bonds are required for proteins to maintain their shape, and these bonds determine the biological activity of the proteins.
For example, hair and nails consist of a tough protein called keratin, which is high in sulfur, whereas connective tissue and cartilage contain proteins with flexible sulfur bonds, giving the structure its flexibility.
With age, the flexible tissues in your body tend to lose their elasticity, leading to sagging and wrinkling of skin, stiff muscles and painful joints. A shortage of sulfur likely contributes to these age-related problems.
In addition to bonding proteins, sulfur is also required for the proper structure and biological activity of enzymes. If you don't have sufficient amounts of sulfur in your body, enzymes cannot function properly.
A cascade of health problems may thus ensue, since your metabolic processes rely on biologically active enzymes. You can learn more about this in "Enzyme Fundamentals." Sulfur also plays an important role in:
Your body's electron transport system, as part of iron/sulfur proteins in mitochondria, the energy factories of your cells

21
Synthesizing important metabolic intermediates, such as glutathione — one of the most important antioxidants that your body produces — SAMe, taurine and NAC

22
Detoxification

23

 — Without sulfur, glutathione (your body's built-in detoxifier) is rendered ineffective
Thiamine (vitamin B1) and biotin (B7) conversion, which in turn are essential for converting carbohydrates into energy
Proper insulin function

24

 — The insulin molecule consists of two amino acid chains connected to each other by sulfur bridges, without which the insulin cannot perform its biological activity

25
Glucose metabolism — One hypothesis

26

 is that if a sufficient amount of sulfur is available, it will act as a decoy to glucose, effectively diverting it to reduce the sulfur rather than glycating and causing damage. This would have the beneficial effect of reducing chronic inflammation, as sugar (glucose) is highly inflammatory and wreaks havoc in your body
Sulfur for Liver Health
Sulfur is also crucial for healthy liver function and the prevention of liver disease. As noted in one study,27 "a derangement in sulfur amino acid metabolism, possibly located at various steps along the trans-sulfuration pathway" is found even in mild forms of liver disease.
Part of its influence on your liver has to do with its influence over glutathione. As noted in the 2015 paper,28 "Metabolism of Sulfur-Containing Amino Acids in the Liver: A Link Between Hepatic Injury and Recovery":
"The transsulfuration pathway is connected to the production of glutathione (GSH), which has potent antioxidant capacity in the liver. Accumulating data show that GSH depletion renders the liver vulnerable to oxidative stress and prone to progression of liver disease."
Similarly, the journal Nutrients reports that MSM has been shown to attenuate "cytokine expression in vivo for induced colitis … and liver injury," and that MSM has also been shown to have a beneficial effect on liver cancer.29
Another crucial nutrient for liver health and the prevention of chronic liver disease, including nonalcoholic fatty liver disease, is choline,30 detailed in "Choline Is Crucial for Liver Health."
MSM for Osteoarthritic Knee Pain
Methylsulfonylmethane (MSM) is known as a sulfur donor, being 34% elemental sulfur by weight.31 Many of the benefits of MSM supplementation are related to its ability to reduce inflammation, regulate the balance of reactive oxygen species and antioxidant enzymes,32 and modulate your immune response.33
As a supplement, MSM is widely used in the treatment of pain, especially pain associated with arthritic conditions. One clinical trial34 found that people with osteoarthritis of the knee who took 3 grams of MSM twice a day for 12 weeks experienced significantly decreased pain and improved physical function, compared to a placebo.
Another randomized double-blind placebo-controlled study35 found patients with mild to moderate osteoarthritis benefited from oral glucosamine and MSM, both individually and in combination. Here, the treatment groups received 500 milligrams (mg) of glucosamine and/or 500 mg of MSM three times a day for 12 weeks. According to the authors:36
"Glucosamine, MSM and their combination produced an analgesic and anti-inflammatory effect in osteoarthritis. Combination therapy showed better efficacy in reducing pain and swelling and in improving the functional ability of joints than the individual agents.
All the treatments were well tolerated. The onset of analgesic and anti-inflammatory activity was found to be more rapid with the combination than with glucosamine. It can be concluded that the combination of MSM with glucosamine provides better and more rapid improvement in patients with osteoarthritis."
Sulfur's Role in Heart Disease
In 2011, I interviewed Seneff about the influence of sulfur on health and disease. I've included that interview above for your convenience. In it, Seneff discusses the crucial connections between sulfur, cholesterol and vitamin D.
Her research suggests heart disease may actually be related to cholesterol sulfate deficiency, and in the interview, she explains how elevated LDL (low-density lipoprotein) cholesterol is a sign of this deficiency.
To summarize, high levels of LDL cholesterol is your body's way of compensating for cholesterol sulfate deficiency. When LDL is turned into plaque, blood platelets inside the plaque produce cholesterol sulfate, which your heart and brain need for optimal function.
Seneff also explains why lowering LDL with statins can lead to heart failure. Essentially, by elevating LDL, your body is protecting itself from the harmful effects of cholesterol sulfate deficiency. When you simply remove the LDL, you remove this "backup" mechanism aimed at keeping your heart going strong. As a result, heart failure becomes a distinct possibility.
That said, high LDL is correlated with cardiovascular disease, so the question then becomes: How can your body produce cholesterol sulfate without having to create harmful LDL?
Under normal, healthy conditions, your skin synthesizes both cholesterol sulfate and vitamin D3 sulfate when exposed to sunlight. These two sulfated sterols are water soluble and can travel freely in your bloodstream.
If you have sufficient amounts of cholesterol sulfate in circulation, your body does not need to produce more cholesterol-transporting LDL. This results in less plaque buildup in the arteries of the heart, because cholesterol sulfate is plentiful.
In essence, sensible sun exposure may be an important part of heart and cardiovascular health. In fact, studies have shown that those who live in countries with abundant sunlight have a lower risk to heart disease. Vitamin D3 supplements, on the other hand, are unsulfated. This is a significant drawback, as the unsulfated form needs LDL as a vehicle of transport.
Seneff believes that vitamin D is basically a signaling molecule that informs the tissues that there is an abundant supply of cholesterol sulfate, and cholesterol sulfate is the real beneficial product of sunlight exposure to the skin. Her suspicion is that the oral nonsulfated form of vitamin D is unlikely to provide the same benefits as the vitamin D created in your skin from sun exposure, since it is not accompanied by cholesterol sulfate, and therefore provides a false signal.
Sulfur Intolerance May Be a Sign of Toxicity
As mentioned earlier, sulfur-rich foods37 include leafy greens, cruciferous veggies, alliums,38 seafood, grass fed meats and organic pastured eggs. Another excellent source, and perhaps the best one, is homemade bone broth made from organically raised animals.
Either drink the broth regularly, or use it for soups and stews. Connective tissues are sulfur-rich, and when you slow-cook the bones, you dissolve these nutrients out of the bone and into the water.
If you have poor tolerance for foods high in sulfur, it may be an indication of an overgrowth of sulfur-reducing bacteria in your gut. These bacteria, such as Desoulfovibrio and Bilophila wadsworthia, produce hydrogen sulfide gas from sulfur-based food sources, which can destroy the gut lining and cause gastrointestinal discomfort.
A defect in the enzyme that oxidizes sulfur to sulfate, called sulfite oxidase, will lead to an overgrowth of these sulfur-reducing bacteria, and toxic chemical exposures may disrupt sulfite oxidase.
Furthermore, these bacteria also convert mercury to a toxic organic form called methyl mercury. When sulfite oxidase is deficient, mercury cannot be converted to mercury sulfate, which is the nontoxic form of mercury that can be excreted by the body. Thus, disruption of sulfite oxidase results in impaired sulfation capacity and increased mercury toxicity.
Other food additives such as food dyes can also exacerbate problems in your phenol sulfur-transferase (PST) sulfation pathway by suppressing PST enzyme activity. Sulfation is a critical step in detoxification of toxic phenols.
To address this situation, it's recommended you initially go on a low-sulfur diet and reduce your toxic exposure by eating organic and avoiding household toxins of all kinds.
As your toxicity level is reduced, you can start adding sulfur-rich foods back into your diet, one at a time. Next, it's important to enhance your body's detoxification process by supplying more sulfate, either through diet or supplementation.
How to Boost Your Sulfur Intake — Diet and Supplementation
Aside from sulfur-rich foods, sulfur can also be obtained through supplementation with MSM. You can learn more about MSM in my interview with Rod Benjamin.
Benjamin is the director of technical development for Bergstrom Nutrition, the largest producer of the highest quality MSM produced by distillation purification. In his interview, we discuss suggested dosages and how to identify a high-quality supplement.
The sulfur-containing amino acids cysteine and taurine can also be used, both of which are available in supplement form. The supplement form of cysteine is NAC, the benefits of which I expounded on in "The Many Benefits of NAC — One of the Most Important Supplements You've Likely Never Heard Of."
Another excellent source of sulfur is taking regular Epsom salt baths. Epsom salt (magnesium sulfate) is made up of magnesium, sulfur and oxygen. While most of the benefits associated with Epsom salt baths relates to magnesium39 — such as improved sleep, stress reduction and reduced pain and muscle cramping — its sulfur content is also important for health.
Epsom salt baths are often preferable if you're toxic, as the sulfur in Epsom salt is readily available to your body without having to be converted. As a general recommendation, use 1 to 2 cups of Epsom salt to a tub of water. The warmer the water, the more of the salt will be dissolved, and the more your body will be able to absorb as the heat opens your pores.
If you experience a negative reaction, such as irritability or hyperactivity, decrease the amount used and incrementally increase the amount based on your tolerance. Alternatively, use 1 part Epsom salt to 2 parts water for a foot bath. Soak your feet for about 30 minutes.
Toxicity data shows MSM is extremely safe and can be taken at high doses. As noted in the journal Nutrients, "As a Generally Recognized As Safe (GRAS) approved substance, MSM is well-tolerated by most individuals at dosages of up to 4 grams daily,"40 although toxicity studies have reported no observed adverse effects up to a level of 5 grams per kilo per day.41
That said, potential side effects at higher doses include intestinal discomfort, ankle swelling and skin rashes. These are likely detoxifying effects that can typically be mitigated or minimized by cutting back on the initial dosage and slowly working your way up.
 Sources and References
Posted by:
admin
| Posted on:
October 7, 2019
Reproduced from original article:
https://www.naturalhealth365.com/artificial-sweeteners-soda-3141.html
by: Joy Jensen, staff writer | October 5, 2019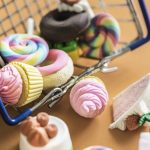 (
NaturalHealth365
) Just about everyone knows that sugary beverages not only destroy weight loss plans, but also trigger negative health effects.  Unfortunately, as a replacement for sugar-laced beverages, too many people 
still
 turn to soda with artificial sweeteners – with the hope of cutting out "empty calories."
However, there's a growing body of scientific evidence that suggests it's a really bad move.
Excessive sugar consumption continues to be a problem in the Western diet, contributing to health conditions like diabetes, obesity plus much more.  However, while diet soda and other diet drinks are popular, one new study published in JAMA Internal Medicine found that artificially sweetened beverages have the potential to increase the risk of heart disease and other serious health conditions.
Discover what artificial sweeteners can do to your cardiovascular system
The study looked at regular consumption of soda and found that individuals who consume soft drinks regularly have a higher risk of mortality over 16 years compared to those who drink them infrequently.  Data from more than 450,000 men and women who were a part of the European Prospective Investigation into Cancer and Nutrition (EPIC) was considered, with initial dietary assessments done on the type and number of soft drinks consumed daily, weekly and monthly when individuals enrolled.
Individuals who consumed two or more glasses of soda a day had a 17% higher risk of dying from any cause during the 16.4-year follow-up period.  For those who drank beverages with artificial sweeteners, their mortality risk was 26% greater.
Do NOT ignore the health dangers linked to toxic indoor air.  These chemicals – the 'off-gassing' of paints, mattresses, carpets and other home/office building materials – increase your risk of headaches, dementia, heart disease and cancer.
Get the BEST indoor air purification system – at the LOWEST price, exclusively for NaturalHealth365 readers.  I, personally use this system in my home AND office.  Click HERE to order now – before the sale ends.
Among those who had a high intake of sweetened sodas, the risk of dying of heart disease was 27%.  Shockingly, people that drank sodas with artificial sweeteners had a 59% greater risk, far higher than in those who consumed the sugary sodas.
Beyond heart disease, drinking a glass a day of sugary beverages was also linked to a 59% higher risk of digestive diseases.
Don't be fooled: Fruits juices can be just as bad as soda
While some people turn to fruit juices thinking they're a healthier beverage choice, they can be just as bad as sodas. Regular consumption of commercially-produced fruit juices has also been linked to premature death.
Consuming 10% of more of your daily calories from sugary drinks increases the risk of dying from heart disease by 44%, and that includes drinking store-bought fruit juice.
Both sugary beverages and soda with artificial sweeteners come with serious health risks, and this recent study showed that drinking artificially sweetened beverages was even more dangerous than consuming the sugary ones.
And remember, artificial sweeteners don't just show up in sodas, they're often found in juices, coffee drinks and "diet" sweets like cupcakes and donuts.  Even some 'healthy-sounding' beverages contain them.
Bottom line: Instead of drinking sugary sodas, artificially sweetened beverages or fruit juices, try staying well hydrated with plenty of clean (purified) water – every day.  If you want something sweet, go for an organic apple or a bunch of blueberries.
And, if you're having trouble with your blood sugar levels – you might want to look at the value of alpha lipoic acid.
To learn more about the dangers of artificial sweeteners, listen to this mind-blowing NaturalHealth365 Podcast with Jonathan Landsman.  You'll never look at artificial sweeteners the same again.
Sources for this article include:
JAMANetwork.com
LifeExtension.com
NaturalHealth365.com
ConsumerReports.com
Posted by:
admin
| Posted on:
September 27, 2019
Reproduced from original article:
https://www.naturalhealth365store.com/melatonin-better-sleep
Posted by Jonathan Landsman, 21st September 2019
If you suffer with occasional sleepless nights, you probably know all about the importance of melatonin.  This natural hormone is sold over-the-counter as a "sleep supplement," and it's listed as an ingredient in many sleep aids.
But, as you continue to read here, you may be quite surprised at how melatonin can help you – in many other ways.
Melatonin is a naturally occurring hormone that helps regulate the sleep-wake cycle.  Unfortunately, its levels can be adversely affected by smoking, drinking too much caffeine and alcohol or staying up late at night.
It's important to understand that the pineal gland releases melatonin when you are in a dark environment – and it is suppressed by light.  In other words, checking emails or watching T.V. – late at night – will inhibit your ability to product adequate amounts of melatonin.
Melatonin helps us to maintain the circadian rhythm – the body's internal clock.  That's why being under artificial light during nighttime hours can adversely affect your sleep rhythms overall.
Discover the 5 surprising benefits of melatonin
Hot flashes and hormonal changes can wreak havoc on a menopausal woman's sleep. In addition to helping them get a good night's rest, melatonin has been shown to improve mood in menopausal women between 42 and 62 years of age.
Melatonin naturally suppresses the type of inflammation that is caused by an immune response. It is also a source of powerful antioxidants that boost the immune system to help the body protect itself from all types of unwanted health issues.
For example, the types of bladder leakage related to aging and some bladder disorders may be decreased with melatonin use.  In addition, melatonin helps prevent the rise of oxidative stress in the prostate and bladder.  Simply put, less stress means a more relaxed bladder and better control of bladder contractions.
Stomach burning may be reduced with the use of melatonin.  One study, from the Department of Gastroenterology, Medical University of Lublin, Poland, revealed that a combination of omeprazole, tryptophan and melatonin healed H. pylori-related stomach ulcers faster.
One of the most surprising benefits of melatonin may be its ability to reduce tinnitus symptoms and help those suffering with the condition to get a good night's sleep. Tinnitus is characterized as ringing in the ears. It can be severe and nearly debilitating for some people.
Therefore, supplementing with melatonin (just 3 mg) before bedtime can reduce symptoms and improve sleep significantly.
Should you use melatonin?
Melatonin is affordable, widely available and considered safe when taken in proper (suggested) amounts.  However, before taking melatonin for something other than occasional sleeplessness, it's a really good idea to consult your integrative healthcare provider – especially if you are experiencing any of the health concerns listed above.
Sources for this article include:
Posted by:
admin
| Posted on:
September 16, 2019
Written by Brenton Wight – LeanMachine, Health Researcher
Updated 2nd December 2019, Copyright © 1999-2019 Brenton Wight and BJ & HJ Wight trading as Lean Machine abn 55293601285
Vitamin B12
Vitamin B12, or Cobalamin, is part of the B group of vitamins, but is different in three respects:
The B12 molecule is the largest and most complex vitamin known.
B12, like the rest of the B-group vitamins, is water-soluble, but B12 is the ONLY water-soluble vitamin which can be stored in the liver for months, or even years
B12 is generally formed in the high-acid stomach, but those with low acid levels cannot form B12.
Benefits of B12
Protects brain cells, improves nerve growth and conduction, increasing speed of messages to and from the brain
Protects the myelin sheath surrounding nerve cells.
Protects against Alzheimer's and other brain-degenerative diseases
Mental clarity, concentration, memory, nervous system
Circulation
Aids in turning food carbohydrates into glucose for energy
Fat metabolism, digestion
Helps produce DNA and RNA, the genetic material in our cells
Increases iron utilisation to build red blood cells, preventing anemia
With B9 (folate), helps the manufacture of S-adenosylmethionine to reduce depression and boost the immune system
With B9 (folate) and B6, B-12 inhibits homocysteine production, an amino acid linked to heart disease.
Adrenal hormone function
Energy – physical, emotional, mental
B12 is only found in animal products, apart from mushrooms, which are the only vegetable (actually a fungus) containing B12, but the B12 exists only in the skin of the mushroom which is often peeled off and discarded, and in any case, this is a poor food source of B12.
This is why vegetarians, and especially vegans should take additional B12 supplements.
The elderly are also at risk for B12 deficiency, because as we age, the level of stomach acid tends to drop, and once it drops below a certain point, this ends the conversion process that generates the B12 that can be absorbed.
Many diets recommend that we limit protein from animal products, but this is very wrong. LeanMachine has been a vegetarian for over 40 years, but regularly eats eggs and fish for B12 intake. Even so, B12 levels were low the first time they were checked at around age 64. Since then, daily B12 supplements have built B12 levels to around five times the normal amount. We cannot overdose on B12, unlike Folate and other vitamins.
Unfortunately many doctors never test for B12, and if we are deficient in B12, doctors typically misdiagnose this deficiency, resulting in prescribing drugs that do not help the condition, but may even create side effects that only make us feel worse!
Some PPI (Proton Pump Inhibitor) medications such as Nexium, prescribed for reflux, heartburn and other digestive issues, deliberately lower stomach acid, and there are many off-the-shelf antacids which do the same, and all result in knocking out our Vitamin B12. Note also that microwaving food also knocks out all B12.
Symptoms of B12 deficiency
Anaemia
Macrocytosis (larger than normal red blood cells)
Hypersegmented neutrophils (Nuetrophil blood cells with more lobes than normal)
Fatigue, lack of energy
Weak legs
Forgetfulness, mental fogginess
Mood swings, lack of motivation
Depression, paranoia, delusions
Yellow colour
Feelings of apathy
Loss of appetite
Hair loss
Rapid heart rate (Tachycardia)
Shallow breathing, short of breath
Unintended weight loss
Bleeding or bruising more than normal
Persistent constipation or diarrhea
Dizziness
Incontinence
Loss of taste and smell
Sore tongue or mouth
Bones which easily break, even if a DEXA scan says they are dense
Tingling in fingers or toes
Strange nerve sensations
Muscle Tenderness
Untreated, a severe B12 deficiency may lead to permanent nerve damage.
Not everyone with low B12 will have all symptoms, but having a few of these suggests testing for B12 and Folate.
Who is at Risk?
Those aged over 50
Vegans, vegetarians
Those taking antacids
Those on PPI (Proton Pump Inhibotor) medications, e.g. Nexium
Diabetics taking Metformin (Diabex)
Those having surgery where part of the stomach is removed
Those with Ceoliac Disease
Those with bacterial overgrowth, stomach and intestines
Alcoholics
Those taking some anti-seizure medications
Those drinking too much water
Research suggests that in the over-50 age group, more than 20% of the population are low in B12, and a fifth of those are seriously deficient.
Recommended Daily Allowance for B12
Official recommended dietary amounts (RDAs) are:
Infants 0-6 months, 0.4 mcg
Infants 7-12 months, 0.5 mcg
Children 1-3 years, 0.9 mcg
Children 4-8 years, 1.2 mcg
Children 9-13 years, 1.8 mcg
Adults: 2.4 mcg daily for ages 14 years and older
Pregnant Females: 2.6 mcg daily
Breastfeeding Females: 2.8 mcg daily
Adults over 50 years old: 20 mcg daily
However, LeanMachine has the opinion that these amounts are way too low. If anyone has any symptoms of deficiency, testing and subsequent supplementation may be required, but beware of cheap supplements containing cyanocobalamin (an artificial chemical made from cyanide) and only use methylcobalamin which is the active form of Vitamin B12. Even though the cyanide in cheap B12 is fairly harmless, and easily excreted into urine, the methyl version can be used directly by the body without conversion, and contributes to the important methylation process, which occurs over a billion times per second in the body.
LeanMachine recommends Active B12 1500mcg 60 vcaps
Testing Vitamin B12
It is important to test Folate at the same time as B12, because a deficiency in one can mask a deficiency in the other.
Blood Test for B12 deficiency:
For a long time, the reference range in Australia has been 135 to 650 pmol/L (pica moles per litre) but this is way too low.
In the 1980's, Japan lifted their low end of the range to 500, and for those people with the defective MTHFR gene (up to 40% of the population), even this can be too low.
LeanMachine recommends 750 to 1500 as a more desirable range. LeanMachine uses B12 supplements, and tests at the top end of this range.
However, a high B12 reading does not always mean a satisfactory level.
When B12 is low, two enzyme substrates will increase: tHcy (total homocysteine) and MMA (methylmalonic acid). If deficiency symptoms do not go away, these should also be tested.
Treating Low Vitamin B12
Memory loss is a significant symptom, and if diet and/or supplementation is improved within one to two years, full memory can often be restored, but after two years, permanent memory damage may have occurred.
Ideally, we should look at the diet first, and if this does not improve B12, then B12 supplements are essential. If deficiency symptoms are severe, immediate supplementation or a B12 injection is advised.
Because B12 can be stored in the body, B12 injections are only required every 3 months to maintain healthy levels.
Here are some food sources of vitamin B12, arranged from highest to lowest:
| | | |
| --- | --- | --- |
| Type of Food | mcg of B12/serving | % of RDA |
| Shellfish (Clams) 85g/3oz | 84 | 1400 |
| Liver, beef 85g/3oz | 70.0 | 1178 |
| Shellfish (Oysters) 85g/3oz | 84 | 408 |
| Crab, raw, 85g/3oz | 9.8 | 163 |
| Trout, rainbow, wild, cooked, 85g/3oz | 5.4 | 90 |
| Salmon, sockeye, cooked, 85g/3oz | 4.9 | 80 |
| Red Meat (Beef) 85g/3oz | 5.1 | 85 |
| Yogurt, plain, 1 cup | 1.4 | 25 |
| Haddock, cooked, 85g/3oz | 1.2 | 20 |
| Egg (chicken), one extra-large | 0.5 | 20 |
Chicken is missing from the table above, because one egg has as much B12 as nearly half a chicken. Another case for the egg coming before the chicken!
Who should NOT take Vitamin B12
In those with Leber's Disease (Leber Hereditary Optic Neuropathy, or LHON, a rare eye disease affecting less than 1 in 50,000) B12 can seriously damage the optic nerve, so B12 should never be taken.
Homocysteine – an inflammatory marker
Homocysteine levels in the blood are a marker of inflammation and cardiovascular disease, and low levels of Vitamin B12 and Folate can raise Homocysteine levels.
High homocysteine levels usually lead to cognitive decline in advancing years, cardiovascular disease, Alzheimer's disease and many other ageing-related diseases.
Homocysteine is produced in the body as a result of demethylation of methionine utilisation of fats and proteins.
In Australia, doctors seldom order a Homocysteine blood test unless we ask for it. This test can also check for a rare inherited disorder called homocystinurina. The risk for homocystinurina is low, but it is best to rule it out.
If there is a family history of high homocysteine, children should be tested from birth.
The main purpose of the Homocysteine test is to determine if you have increased risk for heart attack or stroke, and a deficiency in B12 and Folate, and all should be tested at the same time.
What is Homocysteine?
Homocysteine is an amino acid, one of the building blocks of proteins. We can not get homocysteine from the diet.
Homocysteine can only be made from methionine, another amino acid that is found in meat, fish, and dairy products, and this reaction can only happen with enough Vitamin B6 (pyridoxine), Vitamin B12 and folate.
Foods containing methionine are transformed into homocysteine in the blood, and then Vitamin B6 helps convert homocysteine to cysteine. Vitamin B12 related enzymes can also recycle homocysteine back into methionine.
Cysteine is a very important protein, involved in how proteins in cells are folded, maintain their shape, and link to each other, and cysteine is a source of sulfide, taking part in metabolism of iron, zinc, copper and other important minerals. Cysteine also acts as an anti-oxidant. If homocysteine cannot be converted into cysteine or returned to the methionine form, levels of homocysteine in the body increase. Elevated homocysteine levels have been associated with heart attack, stroke, blood clot formation, and perhaps the development of Alzheimer's disease.
Homocysteine Test
Laboratories generally say that normal homocysteine serum levels are between 4 and 15 micromoles per litre, with anything above 15 considered high.
However, the OPTIMAL level of homocysteine is less than 10 or 12 in good labs, but many doctors will ignore readings unless they are flagged on the report (above 15).
CRP  (c-Reactive Protein)
C-Reactive Protein is another important marker for inflammation and risk for strokes, and should be tested if homocysteine results are inconclusive.
Healthy people should ask for the High-Sensitivity test, hs-CRP.
Those in poor health should ask for the regular CRP test, which is not as sensitive, but has a much wider range of values.
Folate, Folic Acid, Folinic Acid, Active Folate
These all sound similar, but most forms have to be converted in the body to the active form that the body can use: MTHF or (6S)-5-MethylTetraHydroFolate, commonly calles Active Folate.
Up to 40% of the population have a MTHFR gene polymorphism. The MTHFR gene helps make  methylenetetrahydrofolate reductase, an enzyme involved in processing amino acids, the building blocks of proteins.
Unfortunately, consumption of Folic Acid can aggravate this MTHFR gene polymorphism, making the problem worse, blocking the real folate, increasing cancer risk and causing other health problems.
Treating High Homocysteine
Because homocysteine is missing CH3 (the methyl group), the best way to lower homocysteine is to add a methyl donor, which will aid the breakdown of homocysteine into methionine.
The following are all methyl donors:
Studies
In a 2-year study of people aged over 70 with elevated Homocysteine levels over 11.3 micromoles/litre, patients were given either a placebo or Folic Acid 800mcg, Vitamin B12 500mcg, and Vitamin B6 20mg daily.
Most of those on the placebo showed distinct cognitive decline. Those on the supplements showed no decline or much more moderate decline.
A 2-year study of people aged 60 to 74 with symptoms of depression using smaller doses and only Folic Acid 400mcg and Vitamin B12 100mcg taken twice daily, showed small but significant improvements in short-term and long-term memory
An 8-year study of several hundred people in their seventies showed that those having the lowest levels of B12 in their blood (under 257 pmol/l), 40% of the group, had the highest rates of cognitive decline. Formerly, the official danger point for B12 was set at 148 pmol/l (picomoles per litre), but this study confirms that this level is too low, and that most people aged 50 or over should either consume foods fortified with B12 or take supplements
A 2-year study showed that B12 and Folic Acid supplements significantly reduced the risk of Alzheimer's Disease
A study found that although bone density remained the same in the B12 and Folate group as well as the placebo group, the number of bone fractures was 80% less in the supplement group.
It appears that high homocysteine levels interfere with the way collagen works to strengthen bone
Food Sources of B Vitamins
All B-group vitamins come primarily in meat and eggs, the only exception being mushrooms as the only "vegetable" with B-group vitamins).
ALL vegetarians and especially vegans should supplement with Active B12 and Active Folate.
Almost all seniors need B12 because of reduced stomach acid as we age, and anyone taking statin drugs (e.g. Simvastatin, Lipitor, etc for Cholesterol) or heartburn medication (Nexium) (or off-the-shelf remedies) MUST supplement with B12 because stomach acid will not be strong enough for the body to produce any B12 at all.
As we age, we also lose our ability to absorb B12, B6 and Folate from foods, so most people over 50 should supplement.
Many younger people are also deficient in B-group vitamins due to diet, health, lifestyle, genetic makeup or illness, so annual blood tests are recommended for everyone.
Around 20% of the population suffer from Folate deficiency, but too much Folate (over 1000mcg or 1mg daily) can be toxic to the liver.
However, we cannot overdose on B6 or B12. No side-effects have ever been observed at extremely high doses.
TMG – TriMethylGlycine
The TMG molecule consists of three methyl groups (CH3) and one glycine group (C2H5NO2).
The advantage of TMG is that it can donate all three methyl groups, leaving pure glycine.
Glycine is very important for body functions, including:
Build lean muscle mass
Preventing sarcopenia (muscle loss, muscle wasting)
Producing human growth hormone
Improving memory and mental performance
Reducing risk of strokes and seizures
Protecting skin from aging and cell mutations
Increasing collagen in joints, reducing joint pain
Improving flexibility and range of motion
Lowering blood glucose, reducing risk of type 2 diabetes
Improving sleep quality
Reducing inflammation and free radical damage
Increasing glutathione production
Reducing risk for some cancers
Building gastrointestinal tract lining
Producing bile salts and digestive enzymes
Reducing allergic and autoimmune reactions
Increasing energy levels, fighting fatigue
Increasing red blood cell production
Reducing stress,  anxiety
Controlling symptoms: seizures, schizophrenia, mental disorders
The following are my recommended supplements:
Disclaimer
LeanMachine is not a doctor, and everyone should consult with their own health professional before taking any product to ensure there is no conflict with existing prescription medication.
LeanMachine has been studying nutrition and health since 2011 and has completed many relevant studies including:
Open2Study, Australia – Food, Nutrition and Your Health
RMIT University, Australia – Foundations of Psychology
Swinburne University of Technology, Australia – Chemistry – Building Blocks of the World
University of Washington, USA – Energy, Diet and Weight
Johns Hopkins Bloomberg School of Public Health, USA – Health Issues for Aging Populations
Johns Hopkins Bloomberg School of Public Health, USA – International Nutrition
Johns Hopkins Bloomberg School of Public Health, USA – Methods in Biostatistics I
Johns Hopkins Bloomberg School of Public Health, USA – Methods in Biostatistics II
Johns Hopkins Bloomberg School of Public Health, USA – Principles of Human Nutrition
TUFTS University, USA – Nutrition and Medicine
TUFTS University, USA – Lipids/Cardiovascular Disease I and Lipids/Cardiovascular Disease II
Technical Learning College, USA – Western Herbology, Identification, Formulas
Bath University, England – Inside Cancer
WebMD Education – The Link Between Stroke and Atrial Fibrillation
WebMD Education – High Potassium: Causes and Reasons to Treat
Leiden University Medical Center, Netherlands – Anatomy of the Abdomen and Pelvis
MIT (Massachusetts Institute of Technology) – A Clinical Approach to the Human Brain

LeanMachine has now examined thousands of studies, journals and reports related to health and nutrition and this research is ongoing.

Updated 2nd December 2019, Copyright © 1999-2019 Brenton Wight and BJ & HJ Wight trading as Lean Machine abn 55293601285
Posted by:
admin
| Posted on:
August 8, 2019
Story at-a-glance
Flesh-eating disease (necrotizing fasciitis) can be caused by several different organisms. In cases where the infection is contracted through contact with seawater, the culprit is typically Vibrio vulnificus, a particularly dangerous Vibrio species that occurs naturally in warm seawater

Having liver disease increases your risk of V. vulnificus infection by 800% and your risk of death from it is 200 times higher than those with healthy livers

Having diabetes, HIV, thalassemia or cancer also raises your risk of Vibrio infection, as does taking antacids

Iron overload may be a key factor in life-threatening Vibrio infections. High iron provides prime growth conditions for V. vulnificus, and minihepcidin, an iron-lowering drug, has been shown to cure the infection by inhibiting the bacteria's growth

Vibrio bacteria have a high affinity for attachment to human skin. In one study, all participants had Vibrio bacteria on their skin after swimming in seawater
The very idea of flesh-eating bacteria is horrifying and the real-world effects can indeed be devastating, necessitating the removal of large portions of flesh or amputation of limbs. Its effects can also be lethal.
July 15, 2019, WGN9 News reported the case of a woman being infected with flesh-eating bacteria after a quick swim at Norfolk's Ocean View beach in Virginia the week before.1
She started feeling ill the very next day, and noticed symptoms of infection in her leg. It spread rapidly, and within a couple of days, she could no longer walk. Treating doctors suspect the bacterium made its way into her body via a small cut. She's currently recovering from leg surgery. Another Florida woman who contracted the infection is also on the path to recovery.2
Two other recent cases did not end as well. A man crabbing at Magnolia Beach in Texas, and another who went for a swim in the Gulf, contracted infections that led to their deaths.3
"Health officials urge swimmers to avoid swallowing water and taking a dip after a heavy rainfall. Don't swim if you are ill or have a weakened immune system and swim away from fishing piers, pipes, drains and water flowing from storm drains onto a beach … Once you get out of the water, health officials say you should shower with soap," WGN9 reports.4
What WGN9 does not cover is evidence suggesting flesh-eating bacteria are ubiquitous in the ocean and on human skin after swimming in saltwater, and that the difference between those who come into contact with the bacteria and remain unaffected and those in whom the bacterium unleashes a dangerous infection is strongly related to their iron levels.
Another sad note is that this woman may have undergone needless surgery as this infection, and similar diabetic leg infections, are relatively easily treated in a hyperbaric oxygen chamber.5,6
These types of infections typically require higher pressures with a hard-shell chamber7 and 100% pure oxygen with greater than two atmospheres of pressure — a treatment approved8 by the FDA for necrotizing infections, certain other wounds and gangrene. A soft-shell chamber would not likely be an effective treatment.
Necrotizing fasciitis
Flesh-eating disease (necrotizing fasciitis) can be caused by several different organisms, although group A Streptococcus are responsible for a majority of cases. Group A Strep is also responsible for strep throat, rheumatic fever and scarlet fever.9
Death is typically related to sepsis and subsequent organ failure. Due to its rapid spread, it's important to seek medical attention as quickly as possible. According to the U.S. Centers for Disease Control and Prevention, early symptoms of necrotizing fasciitis include:10
Redness and/or swelling that rapidly spreads
Severe pain in the area and beyond (pain is typically described as worse than would be expected by the look of the wound)
Fever
In particular, be on the lookout for skin discoloration such as black spots, ulcers or blisters on the skin, and/or oozing pus. Dizziness, fatigue, nausea and diarrhea are symptoms associated with heightened infection.
According to the CDC's active bacterial core surveillance system, which tracks necrotizing fasciitis cases caused by group A Strep, the U.S. has averaged between 700 and 1,200 such cases per year since 2010.11
Flesh-eating Vibrio infections are also common
Now, in cases where the flesh-eating disease is contracted through contact with seawater, the culprit is typically the bacterium Vibrio vulnificus, a particularly dangerous Vibrio species that occurs naturally in warm seawater.12 For this reason, it's not a good idea to go swimming if you have open cuts, sores or fresh tattoos.13
According to the U.S. National Oceanic and Atmospheric Administration,14 the Vibrios species prefer salty water above 59 degrees Fahrenheit (15 degrees Celcius). In fact, 93% of the time, the water temperature and salinity can correctly identify V. vulnificus hotspots. Iron- and nitrogen-rich dust settling in seawater has also been shown to fuel the bacteria's growth.15
According to the CDC, Vibrio infection (by all species) causes 80,000 illnesses and kills 100 people in the U.S. each year.16 Aside from seawater exposure, raw or undercooked seafood are other common routes of exposure.
Liver disease increases risk of V. vulnificus infection
Importantly, having liver disease dramatically increases your risk of V. vulnificus infection. CDC findings reveal people with liver disease are a whopping 80 times more likely to contract V. vulnificus infection from raw oysters than those without liver problems, and 200 times more likely to die from it.17
Having diabetes, HIV, thalassemia (an inherited blood disorder that I actually have, which is associated with both anemia18 and iron overload19) or cancer also raises your risk of Vibrio infection, as does taking antacids.20 These risk factors are worth considering when swimming in the ocean as well.
Preliminary, as-yet unpublished research presented at the 2019 annual meeting of the American Society for Microbiology and reported by Medicine Net21 revealed all participants had the Vibrio genus of bacteria on their skin after swimming in the ocean and then air drying.
Vibrio was also found to have "specific affinity for attachment to human skin," Medicine Net reports,22 as the presence of Vibrio on the swimmers' skin was tenfold greater than in water samples.
Iron overload increases your vulnerability to V. vulnificus
I've mentioned iron a couple of times already, and iron may actually be a key factor in these life-threatening Vibrio infections. Not only does iron-rich water dramatically boost the growth of V. vulnificus, having excess iron in your blood may also predispose you to flesh-eating disease when exposed to the bacteria.23
In 2015, the University of California, Los Angeles (UCLA) published an article on this important finding, noting that:24
"People with a weakened immune system, chronic liver disease or iron overload disease are most at risk for severe illness. Vibrio vulnificus infections in high-risk individuals are fatal 50 percent of the time. Now, researchers at UCLA have figured out why those with iron overload disease are so vulnerable.
People with the common genetic iron overload disease called hereditary hemochromatosis have a deficiency of the iron-regulating hormone hepcidin and thus develop excess iron in their blood and tissue, providing prime growth conditions for Vibrio vulnificus.
The study25 also found that minihepcidin, a medicinal form of the hormone hepcidin that lowers iron levels in blood, could cure the infection by restricting bacterial growth … [R]esearchers compared the fatality of Vibrio vulnificus infection in healthy mice with mice that lacked hepcidin, modeling human hereditary hemochromatosis.
The results showed that the infection was much more lethal in hepcidin-deficient mice because they could not decrease iron levels in the blood in response to infection, a process mediated by hepcidin in healthy mice. 
Giving minihepcidin to susceptible hepcidin-deficient mice to lower the amount of iron in the blood prevented infection if the hormone was given before the Vibrio vulnificus was introduced. Additionally, mice given minihepcidin three hours after the bacterium was introduced were cured of any infection."
The links between iron levels and liver health
Hemochromatosis, a hereditary disorder that causes your body to accumulate damaging levels of iron, affects 1 in 300 to 500 Caucasians.26 However, you don't have to have a genetic disorder to have high iron.
In fact, most all adult men and non-menstruating women have damaging levels of iron, as the primary way to lower your iron level is through blood loss. Even women with hemochromatosis are relatively protected in their youth thanks to regular blood loss through menses.27 The primary therapy for hemochromatosis, and the easiest way to normalize your iron level if it's high, is by regularly donating blood.28
Your liver is the primary organ responsible for regulating your iron level. Provided your liver is healthy, your ferritin level is likely to be healthy as well. As explained in a 2013 paper:29
"Iron is an essential nutrient that is tightly regulated. A principal function of the liver is the regulation of iron homeostasis. The liver senses changes in systemic iron requirements and can regulate iron concentrations in a robust and rapid manner.
The last 10 years have led to the discovery of several regulatory mechanisms in the liver which control the production of iron regulatory genes, storage capacity, and iron mobilization. Dysregulation of these functions leads to an imbalance of iron, which is the primary causes of iron-related disorders …
During conditions of excess iron, the liver increases iron storage and protects other tissues, namely the heart and pancreas from iron-induced cellular damage.
However, a chronic increase in liver iron stores results in excess reactive oxygen species production and liver injury. Excess liver iron is one of the major mechanisms leading to increased steatohepatitis, fibrosis, cirrhosis, and hepatocellular carcinoma."
Crucial nutrients for liver health
Two nutrients crucial for liver health and function are methionine — a sulfur containing amino acid30 — and choline. Research31 shows a methionine and choline deficient diet causes rapid onset and progression of the clinical pathologies associated with nonalcoholic fatty liver disease (NAFLD) in rodents, and other researchers have suggested choline may be an essential nutrient for patients with liver cirrhosis.32
Researchers have also shown that iron overload triggers inflammation and necrosis of the liver in animals with methionine/choline‐deficiency induced NAFLD.33
According to Chris Masterjohn, who has a Ph.D. in nutritional science, choline deficiency actually appears to be a far more significant trigger of NAFLD than excess fructose and, in his view, the rise in NAFLD is largely the result of shunning liver and egg yolks. Masterjohn explains:34
"We now know that choline is necessary to produce a phospholipid called phosphatidylcholine (PC) … a critical component of the very low density lipoprotein particle, which we need to make in order to export fats from our livers.
The amino acid methionine can act as a precursor to choline and can also be used to convert a different phospholipid called phosphatidylethanolamine directly into PC. Thus, the combined deficiency of choline and methionine will severely impair our abilities to package up the fats in our livers and to send them out into the bloodstream."
Best sources of choline and methionine
A single egg can contain anywhere from 113 milligrams35 (mg) to 147 mg36 of choline, or about 25% of your daily requirement, making it one of the best choline sources in the American diet.37 Only grass fed beef liver beats it, with 430 mg of choline per 100-gram serving.38 As noted in the Fatty Liver Diet Guide:39
"Eggs rank very high on the list of foods that are high in either lecithin, which converts to choline, or in choline itself. Note that this is the egg yolks only, not egg whites, which only have traces of this micronutrient.
Choline is essential in the production of phosphatidylcholine, a fat molecule called a phospholipid. But wait! Isn't all fat bad? No — especially if it is essential to overall health and in particular, liver health. Simply put — if you don't have enough choline, your liver can't move out fat. It instead begins to collect within your liver, creating fatty liver."
This is one of the reasons I eat about six eggs a day — typically raw in my two smoothies. This gives me about 900 mg of dietary phosphatidyl choline. Other healthy choline sources include:40
Krill oil — One 2011 study

42

found 69 choline-containing phospholipids in krill oil, including 60 phosphatidylcholine substances, which helps protect against liver disease (including hepatitis and cirrhosis in alcoholics), reduce digestive tract inflammation and lessen symptoms associated with ulcerative colitis and irritable bowel syndrome
Shiitake mushrooms
As for methionine, this amino acid is found in animal protein such as fish, poultry, pork and beef. High amounts are also found in Swiss cheese and provolone.43 When it comes to beef, eating "nose-to-tail," opposed to steak exclusively, is the best way to optimize your methionine intake, as this will provide you with a healthy methionine to glycine ratio.
How to minimize your risk of flesh-eating disease
To try to tie this all together, here's a quick summary of the key points and take-home messages presented in this article:
• Chronic liver disease raises your risk of V. vulnificus infection. Optimizing your methionine and choline intake will help prevent liver disease, thus lowering your susceptibility to flesh-eating disease as well. Pastured eggs are the best source of choline, while animal protein of all types will provide varying amounts of methionine.44
Addressing insulin resistance — which may affect as many as 8 in 10 Americans45,46 — is another important strategy to protect your liver health and avoid fatty liver disease.47
• Having a healthy liver is key for iron homeostasis in your body.
• Excess iron — which affects most men and menopausal women — significantly raises your risk of flesh-eating disease when exposed to V. vulnificus, either from eating raw/undercooked seafood or swimming in seawater with an open cut or scrape, allowing the bacteria entry into your body.
Normalizing your iron may thus be an important way of preventing this life-threatening infection. To do that, simply donate blood a few times a year. If your ferritin level is over 200 ng/ml, a more aggressive phlebotomy schedule is recommended.
Ideally, your serum ferritin should be somewhere between 20 and 80 ng/ml. As a general rule, somewhere between 40 and 60 ng/ml is the sweet spot for adult men and non-menstruating women.
• V. vulnificus is ubiquitous in seawater, and risk of infection rises along with water temperatures, as warm water spurs growth, and the bacteria adheres well to skin. To limit your risk, avoid swimming if you have open cuts or scrapes on your body, and avoid taking water into your mouth.
Sources and References
Posted by:
admin
| Posted on:
August 5, 2019
Video not available at this location. To view, go to original article:
articles.mercola.com/sites/articles/archive/2019/05/12/methylgenetic-nutrition-analysis.aspx

Story at-a-glance
Functional genetics looks at the single nucleotide polymorphisms (SNPs, pronounced "snips") of genes

When you have SNPs (genetic variants or defects on the genes), enzymes may not be working effectively, or the gene may be upregulated or downregulated

While traditional genetics often looks for potential disease states, functional genetics looks for potential impairment of function and helps find the best nutritional intervention to bring your body back into balance

People with genetic weaknesses that hamper detoxification who are exposed to high amounts of environmental toxins can be struggling with health due to their limited ability to detoxify

NutriGenetic Research Institute is devoted to functional genomic testing, training health professionals to help people understand the results and how to apply it to improve their health
Functional genomics is a gene testing modality with enormous value that many are completely unaware of. Bob Miller1 is a certified traditional naturopath specializing in genetic-specific nutrition. He's the founder of the NutriGenetic Research Institute,2 devoted to testing and helping people understand the results of their functional genetic testing and how to apply it to improve their health.
"As a traditional naturopath, we're not licensed medical doctors, so we don't diagnose, treat or prescribe," Miller explains. "We look at the functional approach of, 'How is the terrain off in the body?' … [W]hen the body is toxic or inflamed, that's when pathogens have a better opportunity to thrive.
Many years ago, I learned about how homocysteine has pathways that clear it that may be impaired by genetic variants. I became very fascinated by it. I started looking at the enzymes that clear it, and then the genetics behind it.
My whole naturopathic and holistic practice is [now] dedicated to helping clients measure their functional genomics, which is quite a bit different than traditional genetics that looks for disease patterns, and trying to find out how we can make interventions to bring the body back into balance …
Our goal is to be able to make a contribution to functional practitioners, so they can do their job a lot better and improve the lives of those who are suffering with some of those things that nobody can seem to figure out …
To sum up what we're finding is that those with genetic weakness in detox pathways are exposed to environmental factors we weren't dealing with 50 to 75 years ago; their ability to detox is overwhelmed. I think this is a whole new paradigm that we have to look at in wellness.
Those who don't have a specific disease, so to speak, but are just totally overwhelmed by all of the epigenetic factors, such as pesticides, electromagnetic fields (EMFs) … excess iron … plastics … mold … [and] sometimes even oversupplementation with things like folate and glutamine … that no matter what they try, it doesn't work …
That's why we need to move to personalized care, based upon the individual. Fortunately, we now have tools to do that."
What Is Functional Genetics?
Certain genes are known to predispose you to, or raise your risk of, certain diseases. That's not what we're talking about here. Functional genetics looks at the single nucleotide polymorphisms (SNPs, pronounced "snips") of genes related to function.
You've probably seen representations of the DNA ladder. On the end of each rung is a molecule from each of your parents. These molecules can either make your DNA optimal or, if you have a SNP, meaning a defect, that gene will not work at optimal efficiency. Miller explains:
"To make this simple, we eat fats, carbohydrates and proteins. We drink water, breathe air and are exposed to sunlight. What an absolute miracle it is that all of that turns into us: our blood, our skin, our nails, our organs and our thought processes. All of that is one enzymatic process after another.
So, an enzyme takes substance A; pulls in what we call cofactors and makes substance B. That continually happens throughout your body — one process after another. It's your genetic makeup that [provides] the instructions on how to make these enzymes.
When we have genetic variants, SNPs, on the genes, sometimes those enzymes either aren't as effective … or might be upregulated or downregulated. Therefore, that substance A to substance B [conversion] may not occur as it should.
Now, people get all excited about whether they have genetic variants or not, but there's something else just as important. That's the cofactor. Remember, substance A plus cofactors turns into substance B. You could have absolutely perfect genetics, that enzyme is made perfectly, but if you're missing the cofactors, that A to B [conversion] is not going to work …
Where people really get hit hard is when they've got genetic weakness and cofactor weakness. Then there's a third piece. Sometimes there are things that interfere. For example, lead, mercury and other things may suppress that enzymatic function …
Now, interestingly, we have all kinds of backups. One pathway may not be working, but another one might kick in. But what we're observing … is that those who are struggling usually have multiple pathways blocked. Plus, they get multiple epigenetic exposures … When you get those epigenetic and genetic factors going together, that's when things really start going awry."
The Relationship Between mTOR Pathway and Autophagy
Autophagy means "self-eating" and refers to your body's process of eliminating damaged and defective cellular parts that are targeted for lysosome, which then digests them. The mammalian target of rapamycin (mTOR) is a molecular signaling pathway responsible for either growth or repair, depending on whether it is stimulated or inhibited.
I've often stated that to upregulate maintenance and repair (which will boost longevity and reduce your risk for cancer), you need to suppress the mTOR pathway. One of the most efficient ways to do this is to limit your protein intake, but it's not the only way. Autophagy and mTOR are two processes that work together, but are inverse to each other. Miller likens mTOR to a construction crew, whereas autophagy refers to the cleanup crew.
"One of the ways you can tell if your autophagy is not working is when you get those age spots, sun spots, liver spots, whatever you'd like to call them," Miller says. "That's when the old cell is not cleared away and it becomes oxidized, it becomes senescent. It actually becomes a free radical-giving reactive oxygen species.
Now, we need a balance between [mTOR and autophagy]. We need a time to build and we need a time to clean. One of the things our research institute [found] in some of our studies on those with chronic Lyme disease [is] that we are being exposed to more epigenetic environmental factors that stimulate mTOR … "
Factors That Activate mTOR Versus Those That Support Autophagy
Examples of environmental factors that activate mTOR include:
| | |
| --- | --- |
| Xenoestrogens (chemicals in plastic) | EMFs |
| Insulin | Excess protein |
| Excess iron | Excess folic acid, folate or methyl folate |
| Excess glutamate | Amino acids such as leucine, isoleucine and valine |
When mTOR is activated, it inhibits autophagy and, according to Miller, many of the health challenges people face these days appear to be related to excess mTOR activation.
This is also one way by which a cyclical ketogenic diet helps improve your health, as it inhibits mTOR and activates autophagy. When mTOR is chronically activated, it will not only inhibit autophagy but also impair apoptosis (cell death), and if that's impaired, your risk for cancer will significantly increase as well.
"We have identified the genes that are involved with autophagy," Miller says. "They're called Unc-51 like autophagy activating kinase 1 (ULK1), serine/threonine-protein kinase (ULK2), 5' AMP-activated protein kinase (AMPK) and AuTophaGy related 1 (ATG1).
Those all stimulate autophagy. We're finding that when people have a lot of genetic variants, especially when they inherit it from both parents, this is where their autophagy's weakened. They're 45 years old and covered with age spots. They can't detox.
Ketogenic diet, intermittent fasting and nutrients [such as] lithium and berberine support autophagy. Resveratrol and curcumin slow down mTOR.
When you put the three together — the caloric restriction mimetics (CRM) [editor's note: supplements that mimic the antiaging effects of calorie restriction] … along with the keto diet, along with some form of intermittent fasting — you're able to bring balance to mTOR and autophagy."
If Ketogenic Diet or Intermittent Fasting Fails for You, This Could Be Why
While intermittent fasting is an excellent strategy for a majority of people, it doesn't work as expected for everyone. As explained by Miller, members of his research team have discovered having a functional heme pathway is extremely important when you're on a ketogenic diet and/or intermittently fasting.
Heme protein is created through an eight-step process beginning with succinyl coenzyme A (succinyl CoA), glycine and amino acids. Heme protein in turn is a component of hemoglobin, but it's also involved in the making of nitric oxide, catalase, superoxide dismutase (SOD) and sulfite oxidase (SUOX), which is your sulfide to sulfate conversion.
"It's involved in so many processes that I didn't even realize until we started to research," Miller says. "This [heme] pathway may be impaired by … glyphosate [which impacts glycine] … lead … and genetic variants in the heme pathway.
If any of those happen, you don't make adequate heme, so you're going to be a very poor detoxer. Now, what's interesting … [is that] if porphyrins [glycoproteins responsible for pore formation in cell membranes] are not transferred one to another, they will block the gamma-aminobutyric acid (GABA) receptor sites. GABA is the 'Don't worry. Be happy. Sleep. Relax' [neurotransmitter]. Clearly, there are problems with anxiety in the world today.
If this heme pathway gets disturbed, people oftentimes crave carbohydrates. If they try to go keto, it doesn't work. If they try to do intermittent fasting, it doesn't work … It's a small amount of people, but for some individuals who just crave carbohydrates, they'll get hangry if they don't have their carbohydrates. They're actually feeding that heme pathway.
If someone's ever tried keto and is like, 'This just does not work for me,' there's a potential that the heme pathway could be impaired. You have to keep those carbohydrates coming in on a regular basis to feed it, or else you feel horrible. I remember in the past people telling me, 'Whenever I try to eat healthy, I feel horrible. When I eat junk, I feel better.'
I used to think, 'Yeah. I'm not sure I buy that.' But now that you understand this heme pathway and how carbohydrates and simple sugars can feed it, it starts to make sense that that is a potential scenario for some people."
Even if You're Anemic, You May Be Overabsorbing Iron
As mentioned earlier, iron stimulates mTOR. Clearly, iron is crucial for optimal health. Without sufficient amounts of iron, you cannot make sufficient amounts of hemoglobin, which carries oxygen through your body. However, in excess, iron is incredibly destructive.
"Here's one of the interesting things we found through our research. There are many people who have genetic predisposition to overabsorbing iron, yet they're told all their life they're anemic. It just seems like such a dichotomy; how can you be anemic if you're overabsorbing iron?
One of the things that we … find in many who are struggling and can't get answers anywhere else is that they overabsorb iron. There's an enzyme called ferroportin, [which] is what takes iron out of the cells. SNPs there, or genetic defects, inhibit the removal of the iron. Through something called the Fenton reaction … iron may combine with hydrogen peroxide to make hydroxyl radicals.
This can then go on to make another nasty free radical called peroxynitrite. Consequently, the person is anemic because they are measuring what's in the blood, but the iron can be in excess and inside the cells, causing massive inflammation.
As that iron bangs around inside the cell, it creates fatigue, because the mitochondria are having a hard time making energy. These are the people who if someone gives them iron, many times, they feel considerably worse, because they've just fed the fire.
In our consulting, one of the things we probably do the most is identifying the Fenton reaction going on and taking remedial action to, for example, help turn the hydrogen peroxide into water through an enzyme called catalase; supporting enzymes and antioxidants called glutathione and thioredoxin that turn the hydrogen peroxide into water, [and] using homeopathics to make the iron behave itself."
Hydrogen water can be helpful here, Miller notes, because it helps decrease the excess hydroxyl radicals. "Quite simply, H2O2 plus iron equals hydroxyl free radical (OH-), which is one of the most highly reactive and damaging free radicals," Miller explains.
I've previously interviewed Tyler LeBaron, one of the leading experts on molecular hydrogen, and he believes the benefits may be related more to the upregulation of antioxidant pathways, such as the nuclear factor erythroid 2-related factor 2 (Nrf2). Either way, whatever the mechanism, it seems clear hydrogen water has the ability to neutralize free radicals.
Situations in Which NAC or Methyl Folate May Backfire
I've previously written about the benefits of N-acetyl cysteine (NAC), the rate-limiting factor for glutathione, which is a master antioxidant made by your body. However, in order for this to work, you must have the required enzymes. What's more, if you have an iron problem, the cysteine you take can combine with the iron to create hydroxyl radicals — essentially worsening your situation.
"It goes back to the fact that we've got to get away from the cookie cutter, 'Oh, you're inflamed. Take NAC.' NAC can be the perfect thing for you, or it can make you worse, depending on your genomic make up," Miller says.
Miller has developed a hierarchical pyramid of different variables and his approach to treating them. Interestingly, many who superficially look at functional genomics think that the methylation defect is one of the most important. It is important, but according to Miller there are many others that supersede it in terms of importance.
"[Methylation] is about how we take folic acid or folate from our diet and turn it into methyl folate, which is a very important molecule. For a woman who's pregnant, you've got to have it for a good pregnancy. We're not saying it's not a good thing … Now, one of the interesting things about methyl folate is you need it for pregnancy because it supports mTOR.
If someone's already in mTOR dominance and they take methyl folate, they're going to get more anxious and more inflamed. I've talked to so many people who've said, 'Oh, yeah. I have MTHFR. Somebody put me on methyl B12, methyl folate. I felt great for two weeks, and then I crashed.'
The reason they may have crashed is because they started to stimulate mTOR, weakening their autophagy even more, driving more inflammation … As we dug deeper, we realized that methyl folate is important, but it has to be done at the right time. That's why I developed my pyramid.
At the very bottom we have things we have to address first, such as, is iron becoming a free radical? Is hydrogen peroxide not being cleared? Is there nitric oxide synthase (NOS) uncoupling? — where rather than making nitric oxide, we make more peroxynitrite.
And then we look at how we're making antioxidants. How's our glutathione pathways? How's our superoxide dismutase? How are we making NADPH? … For the most part, I believe that when people are massively inflamed, you need to address that first.
If someone is massively inflamed, if their iron is creating hydroxyl radicals, if they have weakness in their antioxidants … and you throw methyl folate in there … there's a very good chance it will make the situation worse.
By and large, if someone's massively inflamed, I'd like to think about methyl folate six to eight months down the road, two to three days a week. We tend to think, 'If a little's good for us, a lot must be good for us.' I'm now thinking need to be pulsing things."
I totally agree pulsing is a key component that should not be overlooked, whether you're taking supplements, fasting or doing a ketogenic diet. It's important to go through cycles of buildup and tear-down.
For example, during a partial fast, you're stimulating autophagy through caloric restriction. At that time, you would not want to take anything that stimulates mTOR (such as methyl folate or any of the other items listed above), as by stimulating mTOR you effectively interrupt the autophagy process.
Mast Cells Could Be Wreaking Havoc With Your Health
Glutathione rapidly loses electrons, making it useless unless recharged by nicotinamide adenine dinucleotide phosphate hydrogen (NADPH). As explained by Miller, the "NADPH steal," a term he coined, may also be at play in many of the health issues people face today.
It's becoming more widely known that you can have excess mast cells. Miller estimates about 80 percent of his clients have excess mast cell activation triggering histamine reactions. One of the signs of this is redness of the face due to heat intolerance. Sensitivity to touch is another, as are frequent, red, raised rashes.
Mast cells are white blood cells that come to the rescue when there's a pathogen or a foreign invader that needs to be eliminated. While overfiring mast cells can cause problems, they're not inherently bad, and strategies that inhibit them can backfire. Instead, Miller recommends determining why your mast cells are overactive.
His team presented research at the International Lyme and Associated Diseases Society's 19th Annual Conference in November last year, identifying epigenetic factors that stimulate mast cells. He explains the relationships between mast cells, NADPH, NOX and glutathione:
"In simple terms, glutathione … has one chance to give a free radical an electron. Once it does that, it becomes oxidized. Then we need to donate that electron back. There's this substance called NADPH that donates that electron back.3 It takes that oxidized glutathione and turns it back into reduced. That's a good thing.
Now, NADPH has a dual role. There's also an enzyme called NOX (NADPH oxidase). Its only purpose is to take this NADPH and turn it into a free radical … Now, they've done studies on animals. When they knock out that NOX enzyme, the animal dies from infection because it doesn't have the ability to kill the pathogen.
Again, NOX and free radicals are not bad. But there are multiple factors that are now overstimulating NOX. One of them is sulfite. Sulfite needs to turn into sulfates. If we have deficiency of heme, we may not turn sulfites in sulfates … If sulfites don't turn into sulfates, the sulfites may tell the NOX enzyme, 'You need to make inflammation.'
Dopamine stimulates it [NOX], so stress will cause it. Glutamate stimulates it. Iron stimulates the NOX enzyme, and so does excessive mTOR … The NADPH steal is when NADPH gets stolen away from recycling glutathione, recycling thriodoxine, making nitric oxide, and potentially making excess mast cells.
There are a lot of people struggling with excess mast cells firing. They're really sick. They don't know what to do … Mold will also stimulate mast cells …
To sum it up, NADPH is critical for recycling your antioxidants. I believe the nicotinamide adenine dinucleotide (NAD+) and the NADPH are some of the most important things we can have adequate levels of for longevity and good health. We're using up a lot of it because we're exposed to so many toxic substances. Then, if another set of substances are stealing it to stimulate NOX to make mast cells, then we've just doubled the problem."
Molecular hydrogen serves a role here as well, as studies have shown molecular hydrogen is an effective inhibitor of NOX,4 and can increase your concentration of NADPH. Curcumin also inhibits NOX, as does luteolin, apigenin and olive leaf. Aldosterone, on the other hand, stimulates NOX, Miller says.
More Information
This interview is quite loaded with information, not all of which has been covered in this article. For even more side notes and fascinating tangents, I recommend listening to the interview in its entirety.
Health practitioners interested in learning more about functional genomic analysis and how to apply it in your own practice, see the NutriGenetic Research Institute's website, where you can sign up for their 30-hour, 14-module online certification course to become a nutritional genetic consultant.
Webinars for health practitioners are held every other Thursday. They also hold an annual conference in Hershey, Pennsylvania. The next one is scheduled for November 2019. In September, they're also holding a seminar on environmental toxicity, detoxification and methylation mapping.
Patients interested in more information are directed to the yourgenomicresource.com which includes a listing of doctors who have completed the training and are qualified to provide nutritional guidance based on your SNPs. Up until last year, Miller could guide patients based on the genetic data provided by companies such as 23andMe. Now, he has developed his own DNA testing, which is capable of identifying some 300,000 SNPs.
Importantly, NutriGenetic Research Institute will never sell your private DNA or health data to anyone, which is one of the reasons why 23andMe is so inexpensive — they make their money by selling your DNA results to drug companies.
"I have pledged to everyone in writing that this data will never be sold to anyone. The other thing people can do, if they're still worried, you can just change your name. Just come up with a fake name. It doesn't matter. We don't care. You just have to remember what it is," Miller says.
"The [DNA] data from Brooks at Rutgers gets loaded into my software, which is in Chambersburg, Pennsylvania — a huge database. Then it crunches the data and gives a report, including the pyramid …
If you're sick, you've been everywhere and you're not getting better, this is certainly an option … Our whole goal is to help people get well. And to make a little bit of a dent in functional medicine — to help functional practitioners have tools that they can help, because functional medicine doctors see the tough cases. We want to give them some tools so that they can do a better job …
One of my favorite sayings is, 'Genetics is never a diagnosis, but it tells you where to start looking.' It's like shining a light. 'Think about looking here. Investigate whether this is a problem.' Sometimes the SNPs show a problem, sometimes they don't, but it can really give you clues to look where you may never have thought to look before."
Sources and References