High-dose glutathione shows promise in addressing respiratory distress in patients with COVID-19
Reproduced from original article:
www.naturalhealth365.com/glutathione-respiratory-distress-3406.html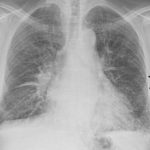 (NaturalHealth365) In some areas across the country, like New York City, even "suspected cases" of COVID-19 aren't confirmed because of a lack of testing.  Unfortunately, this viral infection can become life-threatening as a result of what's known as "cytokine storm syndrome."  The end result can be pneumonia and other complications like acute respiratory distress syndrome (ARDS).  But, as you'll soon see, glutathione has proven to be a lifesaving antioxidant.
To date, no published "cure" has been found to control the respiratory symptoms and inflammation associated with the virus adequately, other than assisted ventilation and oxygen therapy. However, a new study based upon two patients with dyspnea secondary to coronavirus pneumonia found that glutathione shows significant promise in addressing respiratory distress.
Glutathione to the rescue: New York mom saved when medical-student son takes action
A New York mom – Josephine Bruzzese – was diagnosed with pneumonia but sent home from the hospital as a suspected COVID-19 case because there were no coronavirus tests currently available. She was given hydroxychloroquine and azithromycin, and while some symptoms improved, she still had difficulty breathing. In fact, symptoms were so severe that she'd nearly pass out every time she stood up due to shortness of breath.
Josephine's son, James Bruzzese, is a second-year student at CUNY School of Medicine, called a Lyme Disease specialist the family already knew – Dr. Richard Horowitz.  After James gave him the rundown, Dr. Horowitz suggested that they try giving Josephine glutathione, which is an antioxidant produced by your liver that helps reduce inflammation.
When a viral infection causes a significant amount of inflammation, the body doesn't have enough of the antioxidant glutathione to keep lung tissue protected.
After a single 2,000mg dose of glutathione, the family saw Josephine improve in just an hour. She was able to get up, take a shower, and continued taking the treatment for five days with no relapse.
The use of all-natural substances show great promise in helping to heal the body
Both James and Dr. Horowitz coauthored a study on treating James' mother and an additional Manhattan man with glutathione. The second patient who is in his 50s reported that he was given an intravenous infusion of glutathione and saw improvement in breathing symptoms within a half hour of the dose.
According to the study, it's believed that oral and IV glutathione work to help address the "cytokine storm syndrome" that leads to respiratory distress in patients who have COVID-19 pneumonia.  They also noticed that zinc and vitamin C also may be helpful in reducing the body's inflammatory response and reducing the production of cytokines.
Although they call for additional randomized controlled trials to further study these novel therapies, the success with the treatment is compelling. It's additional proof that taking supplements like glutathione, zinc, and vitamin C are worthwhile as the world continues fighting this COVID-19 pandemic.
Stay tuned to NaturalHealth365, because we will have much more news about this topic soon!
Sources for this article include: