Antibiotics
now browsing by category
Reproduced from original article:
www.naturalhealth365.com/farm-raised-fish-fatty-liver-3282.html
by: Joy Jensen, staff writer | February 7, 2020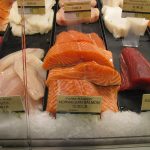 (NaturalHealth365) Head to the seafood counter at your local grocery store and you're faced with a big choice: farm raised fish or wild caught fish.
You already know that certain types of fish, such as salmon, offer many health benefits. But, there are also the stories of health risks and contaminants that surround certain types of fish.  And, while eating fish is often considered a healthy option, that's not always true – especially if you don't pay attention to the type of fish you take home from the store.
While shopper demand for tasty fish remains high, some of the world's fish stocks continue to decline.  So, some "experts" claim to have the answer: farmed fish.  But is this really a healthy and safe choice?
One recent study discovered that farm raised fish have a fatty liver, leading to multiple negative health consequences and caused from a variety of factors we should find concerning.
Fatty liver in farm raised fish results in negative health consequences
According to researchers, fatty liver has become very common in fish raised on farms. When fish have a fatty liver, it reduces growth and can reduce their nutritional quality when we eat them, and even impair their immune response.
Although scientists haven't figured out one definitive cause of fatty liver in farm raised fish, one of the biggest contributors is likely the unbalanced nutrition and excess energy intake that occurs as a result of overfeeding, foods deficient in essential vitamins, and a diet that includes excess carbohydrates and dietary fats.
Do NOT ignore the health dangers linked to toxic indoor air.  These chemicals – the 'off-gassing' of paints, mattresses, carpets and other home/office building materials – increase your risk of headaches, dementia, heart disease and cancer.

Get the BEST indoor air purification system – at the LOWEST price, exclusively for NaturalHealth365 readers.  I, personally use this system in my home AND office.  Click HERE to order now – before the sale ends.
Researchers believe that one way to reduce the problem with fatty liver among farm raised fish is to focus on feeding them a more nutrient-balanced diet, keeping the water environment healthy, and ensuring the feed given these fish is fresh.
Additional health risks to eating the wrong kind of fish
Of course, beyond this new information showing that farm raised fish often have fatty liver, there's plenty of other research that shows additional health risk to eating farm raised instead of wild caught fish.
One of the key differences between farm raised and wild caught fish is their nutrition. Wild caught fish usually has fewer calories and lower fat content than farmed fish.
When you eat this kind of commercially-produced fish, you have a risk of being exposed to persistent organic pollutants, which are found to be 5-10 times higher in farmed fish and have been linked to diseases like obesity and type 2 diabetes.
In addition, due to crowded conditions, farmed fish are pumped with antibiotics to keep disease away.
Unfortunately, eating large quantities of fish and meat packed with antibiotics contribute to diseases becoming antibiotic resistant. Studies have also shown that the contaminant levels in farmed salmon are higher than in wild caught salmon – which means that farm raised fish is likely to be higher in contaminants while wild caught options are considered to be safer overall.
No doubt, wild caught fish offers a more nutritious, safer option when you're trying to add more fish to your diet. So next time you're in the store picking out fish for dinner, skip the farmed fish and pay a little extra for the healthier, wild caught fish.
Sources for this article include:
Reproduced from original article:
www.naturalhealth365.com/powerful-natural-antibiotics-3273.html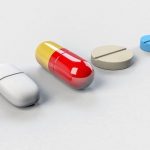 (NaturalHealth365) In November 2019, the U.S. Centers for Disease Control and Prevention (CDC) admitted that more people are contracting and dying from antibiotic-resistant superbugs than anyone previously thought. We can't say we're shocked – since we now know that antibiotics are an over-prescribed class of drugs.  Fortunately, we have something as simple as tea tree oil that could help put an end to this unnecessary human suffering.
Plenty of research suggests that natural antibiotics like tea tree oil, oregano oil, and garlic can be just as effective as synthetic antibiotics at killing harmful pathogens. And with what is already known about garlic benefits, it's clear that this is promising in the fight against "superbugs."
Studies show these natural antibiotics effectively eliminate the threat of infections
On average, someone in America dies from an antibiotic-resistant infection every 15 minutes!  And this doesn't even include the millions of other people who are simply suffering from bugs of all kinds that are not (yet) resistant to conventional drugs.
Fortunately, it seems that natural remedies really can make a difference. Here's a quick look at some recent research showing how natural compounds like garlic benefits someone who is fighting against an illness or infection:
2019 thesis work out of Aydın Adnan Menderes University in Turkey revealed that tea tree oil was nearly as effective as pharmaceutical antibiotics at killing bacteria. The paper's author points out that because natural remedies like tea tree oil can take longer to produce a beneficial result, the true effectiveness of the tea tree oil may not have been fully captured in the study and that more research is needed. Tea tree oil and other organic compounds like oregano oil tend to have far fewer side effects compared to synthetic drugs, so it may be safer to use a more potent concentration of these natural antibiotics.
In 2014, researchers published a paper in Global Advances in Health and Medicine that explored whether herbal remedies would be effective at treating small intestine bacterial overgrowth (SIBO). In a study involving more than 100 patients with SIBO, the researchers discovered that herbal and nutraceutical therapies were just as effective at treating the bacterial overgrowth as a powerful antibiotic drug known as rifaximin.
A 2012 study published in Journal of Antimicrobial Chemotherapy showed that a compound in garlic called diallyl sulfide is 100 times more effective than popular antibiotics erythromycin and ciprofloxacin at fighting the Campylobacter bacterium – a leading cause of gastrointestinal illnesses and a main trigger for a frightening paralyzing disorder known as Guillain-Barré syndrome.
Want a cold and flu-free season? Practice these five tips regularly
The tingle in your throat. The pressure in your ears. The achy feeling in your muscles. The mental fogginess that leaves you spinning your wheels at work. You know what the early warning signs and symptoms of a cold look like.
Do NOT ignore the health dangers linked to toxic indoor air.  These chemicals – the 'off-gassing' of paints, mattresses, carpets and other home/office building materials – increase your risk of headaches, dementia, heart disease and cancer.

Get the BEST indoor air purification system – at the LOWEST price, exclusively for NaturalHealth365 readers.  I, personally use this system in my home AND office.  Click HERE to order now – before the sale ends.
So, in addition to adding oregano oil, garlic, tea tree, and other natural antibiotics to your self-care routine, be sure to check out these other natural tips to boost your immune system and keep you from having to use a sick day this winter:
Supplement your diet with antioxidants, probiotics, and other nutrients that can keep you healthy and/or ease your symptoms if you do fall under the weather – we've highlighted a few before, including raw honey, olive leaf extract, ginger, and herbal tea.
Drink lots of water – staying well-hydrated helps your body flush itself of germs and toxins.
Wash your hands with soap and warm water regularly – but steer clear of hand sanitizers, since they make it easier for harmful chemicals like BPA to get absorbed through your skin.
Protect your sleep at all costs. Getting fewer than the recommended 7 to 9 hours of sleep per night can dramatically impair your immune system.
Stay on top of your stress with techniques like exercise, mindfulness meditation, and journaling. Being stressed out doesn't exactly cause you to fall ill, but it will make you more likely to fall ill if you come in contact with germs or someone else who's already sick.
And, of course, our most important tip: keep plenty of (high quality) vitamin C around to maintain a strong immune system – especially during the winter months.
Bottom line: many of these natural remedies are a much better way to keep your body healthy and strong – without threatening the health of your liver, and other vital organs, due to the toxicity of synthetically-produced drugs.
Sources for this article include:
Kidshealth.org
CDC.gov
UWhealth.org
Researchgate.net
Sciencedaily.com
Academic.oup.com
NIH.gov
NYTimes.com