Blood
now browsing by category
Healthy blood means healthy body.

Reproduced from original article:
https://articles.mercola.com/sites/articles/archive/2020/02/17/daily-aspirin.aspx
STORY AT-A-GLANCE
Prophylactic aspirin use in adults over the age of 70 is potentially harmful, primarily due to the increased risk of bleeding in this age group. Long-term low-dose aspirin therapy nearly doubles your risk for gastrointestinal bleeding

In adults younger than 40, there is insufficient evidence to judge the risk-benefit ratio of routine aspirin for the primary prevention of heart disease

While daily aspirin is still recommended for people with heart disease to lower the risk of another heart attack or stroke, previous studies have cast doubt on the effectiveness of this approach as well

You may be able to achieve the same kind of cardiovascular protection by donating blood. The bleeding caused by aspirin may be part of why it lowers your risk of heart attack and stroke, as bleeding will lower your iron level. People taking seven aspirins per week have been shown to have 25% lower mean serum ferritin than nonusers

Other aspirin alternatives include nattokinase and lumbrokinase, both of which are potent thrombolytics, comparable to aspirin without the serious side effects. They break down blood clots and reduce the risk of serious clotting by dissolving excess fibrin, improving circulation and decreasing blood viscosity
In decades past, a daily low-dose aspirin regimen was frequently recommended as a primary prevention strategy against heart disease. However, the evidence in support of it was rather weak, and kept getting weaker as time went on.
I stopped recommending daily "baby aspirin" use for the prevention of heart disease over two decades ago, due to the growing evidence of harmful side effects.
The primary justification for a daily aspirin regimen has been that it inhibits prostaglandin production,1 thereby decreasing your blood's ability to form dangerous clots. However, in more recent years, most public health authorities have reversed their stance on the practice of using aspirin for primary prevention.
'Baby' Aspirin No Longer Recommended as Primary Prevention
The U.S. Food and Drug Administration reversed its position on daily low-dose aspirin as primary prevention for heart disease in 2014,2 citing clearly established side effects — including dangerous brain and stomach bleeding — and a lack of clear benefit for patients who have never had a heart attack, stroke or cardiovascular disease.
In 2019, the American Heart Association (AHA) and American College of Cardiology updated their clinical guidelines on the primary prevention of cardiovascular disease,3 spelling out many of the controversial findings on prophylactic aspirin use.
Importantly, studies have found that prophylactic aspirin use in adults over the age of 70 is potentially harmful, primarily due to the increased risk of bleeding in this age group. As noted in one 2009 paper,4 long-term low-dose aspirin therapy nearly doubles your risk for gastrointestinal bleeding.
Older people are, of course, more likely to be at high risk for heart disease, and thus more likely to be put on aspirin therapy. In younger adults, the risks are less clear-cut.
As noted in the AHA guideline, in adults younger than 40, "there is insufficient evidence to judge the risk-benefit ratio of routine aspirin for the primary prevention of atherosclerotic cardiovascular disease."5
That said, the conventional recommendation to avoid a daily aspirin regimen only applies to primary prevention of heart disease in those with no history of heart problems, or those with low or moderate risk for heart disease. As reported by the AHA:6
"The new recommendation doesn't apply to people who already have had a stroke or heart attack, or who have undergone bypass surgery or a procedure to insert a stent in their coronary arteries.
These individuals already have cardiovascular disease and should continue to take low-dose aspirin daily, or as recommended by their health care provider, to prevent another occurrence …"
Is Aspirin Regimen Safe for Heart Disease Patients?
While daily low-dose aspirin continues to be recommended for patients who already have heart disease, there's evidence suggesting it may not be an ideal solution for them either.
For example, the WASH (warfarin/aspirin study in heart failure) study7 published in 2004 — which assessed the risks and benefits of aspirin and the blood thinner warfarin in heart failure patients — found those who received aspirin treatment (300 mg/day) actually had the worst cardiac outcomes, including worsening heart failure. According to the authors, there was "no evidence that aspirin is effective or safe in patients with heart failure."
Similarly, a 2010 study8 found older heart disease patients who had a prior history of aspirin use had more comorbidities and a higher risk of recurrent heart attack than those who had not been on aspirin therapy.
Aspirin has also not been proven safe or effective for diabetics, who are at increased risk for heart disease and therefore likely to be put on an aspirin regimen.
For example, a 2009 meta-analysis9 of six studies found no clear evidence that aspirin is effective in preventing cardiovascular events in people with diabetes, although men may derive some benefit.
Another 2009 study10 that examined the effects of aspirin therapy in diabetic patients found it "significantly increased mortality in diabetic patients without cardiovascular disease from 17% at age 50 years to 29% at age 85 years."
On the other hand, it did lower mortality in elderly diabetic patients who also had cardiovascular disease. A meta-analysis11 published in 2010 also concluded aspirin did not reduce the heart attack risk in diabetic individuals.
Why Phlebotomy May Be a Better Option Than Aspirin Therapy
While the benefits of low-dose aspirin may outweigh the risks for some people, I believe you may be able to achieve similar cardiovascular protection by doing therapeutic phlebotomies.
There's evidence to suggest that the bleeding caused by aspirin may in fact be part of why it lowers your risk of heart attack and stroke, as bleeding will lower your iron level. Aspirin's ability to lower inflammation may be another factor at play.
As shown in a 2001 study,12 people taking seven aspirins per week had 25% lower mean serum ferritin than nonusers. The effect was most marked in diseased subjects, compared to healthy ones. As explained by the authors:
"Atherosclerosis, a primary cause of myocardial infarction (MI), is an inflammatory disease. Aspirin use lowers risk of MI, probably through antithrombotic and anti-inflammatory effects.
Because serum ferritin (SF) can be elevated spuriously by inflammation, reported associations between elevated SF, used as an indicator of iron stores, and heart disease could be confounded by occult inflammation and aspirin use if they affect SF independently of iron status …
Aspirin use is associated with lower SF. We suggest this effect results from possible increased occult blood loss and a cytokine-mediated effect on SF in subjects with inflammation, infection, or liver disease."
Most people, physicians included, fail to appreciate that — aside from blood loss, including menstruation — the body has no significant way to excrete excess iron. There are very minor amounts lost through normal bodily processes, but not enough to move the needle on overall iron levels.
Between supplementation, fortification and the iron that occurs naturally in foods, it's very easy to end up with excessive levels. In fact, most adult men and postmenopausal women are at risk for excess iron and need regular blood testing for ferritin.
Excessive iron causes significant oxidative stress, catalyzing the formation of excessive free radicals that damage your cellular and mitochondrial membranes, proteins and DNA. It is a potent contributor to increased risks of cancers, heart disease and neurodegenerative diseases. You can learn more about the ins and outs of excess iron in "Why Managing Your Iron Level Is Crucial to Your Health."
While dangerous, iron overload is easy and inexpensive to treat. All you really need to do is monitor your serum ferritin and/or gamma-glutamyl transpeptidase (GGT) levels, avoid iron supplements, and be sure to donate blood on a regular basis.
By doing this, you can avoid serious health problems, and donating blood is a far safer way to lower your iron stores than taking aspirin and losing blood via internal bleeding.
Aspirin Linked to Lower Risk of Death
Interestingly, a 2019 study13 found prophylactic aspirin use may lower the risk of all-cause cancer, gastrointestinal (GI) cancer and colorectal cancer mortality among older adults.
The study included 146,152 individuals with a mean age of 66.3 years who participated in the Prostate, Lung, Colorectal, and Ovarian Cancer Screening Trial. The median follow-up time was 12.5 years. Those taking aspirin at least three times a week had a:
19% lower risk of death from all causes
15% lower risk of death from any cancer
25% lower risk of death from GI cancer
29% lower risk of death from colorectal cancer
Having a higher body mass index (BMI between 25 and 29.9) lowered these percentages by 1%, with the exception of colorectal cancer. In this group, colorectal cancer death decreased by 34%.
No observable benefit of aspirin use was found in underweight individuals (BMI below 20), which led the researchers to hypothesize that "the efficacy of aspirin as a cancer preventive agent may be associated with BMI,"14 although this theory needs to be confirmed in future studies. The authors also warn that prophylactic aspirin therapy for cancer prevention would need to be weighed against the increased risk of bleeding.
Other Health Risks Associated With Long-Term Aspirin Use
Overall, there's a lot of evidence against long-term daily aspirin therapy. The risk of internal bleeding is one significant concern, which is further magnified if you're taking antidepressants or blood thinning medications such as Plavix.
Using aspirin in combination with SSRI antidepressants has been shown to increase your risk of abnormal bleeding by 42%, compared to those taking aspirin alone,15 and taking aspirin (325 mg/day) with Plavix has been shown to nearly double your risk of major hemorrhage and significantly increase your risk of death, while not affecting your risk of recurrent stroke to any significant degree.16
Aside from damaging your gastrointestinal tract,17,18 routine aspirin use has also been linked to an increased risk for cataracts,19 neovascular (wet) macular degeneration,20 tinnitus21 and hearing loss in men.22
Nattokinase Reduces Clot Formation Without Side Effects
Aside from donating blood to lower your iron level (provided it's elevated), nattokinase is another far safer alternative to a daily aspirin regimen. Nattokinase, produced by the bacteria Bacillus subtilis during the fermentation of soybeans to produce natto,23 is a strong thrombolytic,24 comparable to aspirin without the serious side effects.
It's been shown to break down blood clots and reduce the risk of serious clotting25 by dissolving excess fibrin in your blood vessels,26 improving circulation and decreasing blood viscosity. These effects can also help reduce high blood pressure.27
As noted in a 2018 paper,28 nattokinase appears to be a promising alternative in the prevention and treatment of cardiovascular diseases, and has been linked to a reduction in cardiovascular disease mortality.
Lumbrokinase Is Even Better Than Nattokinase
Yet another alternative is lumbrokinase, a complex fibrinolytic enzyme extracted from earthworms. Like nattokinase, lumbrokinase boosts circulatory health by reducing blood viscosity, reducing blood clotting factor activity and degrading fibrin, which is a key factor in clot formation.29,30
Some researchers have suggested lumbrokinase could be used "as secondary prevention after acute thrombosis," such as heart attacks and stroke.31 A 2008 study32 that explored "the mechanisms involved in the anti-ischemic action of lumbrokinase (LK) in the brain," found it protected against cerebral ischemia via several mechanisms and pathways. As explained by the authors:
"These data indicated that the anti-ischemic activity of LK was due to its anti-platelet activity by elevating cAMP level and attenuating the calcium release from calcium stores, the anti-thrombosis action due to inhibiting of ICAM-1 expression, and the anti-apoptotic effect due to the activation of JAK1/STAT1 pathway."
A 2009 pilot study33 that used lumbrokinase in patients with coronary artery disease and stable angina found it improved angina symptoms in 40% of patients and lowered the summed stress score by 29% (the summed stress score is a risk indicator for a cardiac event over the next 12 months34). According to the authors, "Oral lumbrokinase improves regional myocardial perfusion in patients with stable angina."

Reproduced from original article:
https://fitness.mercola.com/sites/fitness/archive/2020/01/31/benefits-of-muscle-confusion.aspx
January 31, 2020
STORY AT-A-GLANCE
A study sought to ascertain whether randomizing exercises and repetitions produces better results than a traditional weight training program composed of a fixed set of exercises and repetitions

Many believe "confusing" your muscles by varying your exercises from one session to the next forces adaptation to constantly changing demands, thus improving growth and strength and allowing you to avoid training plateaus

There was virtually no difference in strength and muscle size between the two groups. The only difference between the two groups was their motivation to work out. Those whose workouts varied from one session to the next reported greater levels of motivation, which can improve adherence

There are instances in which you might want to limit the variety of your exercises. To maximize muscle building, a conventional, fixed training program may actually be a better bet, as too-frequent rotation of exercises can compromise muscle growth and strength

To improve motivation when doing a fixed strength training program, consider varying your weekly cardio session and/or adding or changing some of your isolated muscle exercises. Other suggestions for improving your motivation are also reviewed
I've often stated that, for optimal health and fitness, you need diversity in your fitness routine — something that challenges your body in different ways. A study1 in the December 2019 issue of PLOS ONE sought to ascertain whether randomizing exercises and repetitions produces better results than a traditional weight training program comprised of a fixed set of exercises and repetitions.
The idea is that by "confusing" your muscles by varying your exercises from one session to the next, they're forced to adapt to constantly changing demands, thus improving growth and strength, and allowing you to avoid training plateaus. As noted by the authors:2
"The term "muscle confusion" has been coined to describe the effects of constantly varying exercise selection as a means to provide a novel stimulus that enhances muscular adaptations. However, research on the topic is limited.
Fonseca et al. showed that changing lower body exercises every two weeks may elicit greater regional-specific hypertrophy of the quadriceps muscle compared to just performing the squat.
More recently, Rauch et al. demonstrated that varying exercise selection via autoregulation produced modestly greater increases in lean mass and strength compared to a fixed exercise protocol.
However, to our knowledge, no study to date has endeavored to investigate the effects of randomly undulating exercise selection as some programs advocate. It is conceivable that such frequent rotation of exercises may enhance results by continually providing a novel stimulus to muscles and/or bolstering motivation to train."
Does 'Muscle Confusion' Improve Strength and Muscle Growth?
To test the hypothesis that muscle confusion will improve strength and muscle growth by forcing adaptation to a wider set of demands, the researchers recruited 19 healthy men aged 18 to 35 with at least two years of strength training experience.
None used anabolic steroids or other substances that might affect muscle growth. They also agreed to avoid supplements that might affect muscle size, such as creatine and whey protein, for the duration of the trial.
Muscle strength and leg muscle size were measured at the outset and after the completion of the trial. They were also asked about their motivation levels before and after the intervention, and meals were tracked to avoid dietary confounding. Participants were randomly divided into two groups:
1.The first group performed a conventional strength training routine composed of three sets of six fixed upper- and lower-body exercises, four times a week for eight weeks. Upper and lower exercises were done on alternate sessions. The exercises were done in the same order each week, but weights were increased at regular intervals as strength improved.
2.The second group performed randomized workouts generated by a cellphone app from a database of 80 possible exercises. While the overall number of upper- and lower-body exercises and the weight used matched that of the conventional group, their routines varied from one session to the next.
After eight weeks, strength, muscle size and workout motivation levels were reassessed. Surprisingly, there was virtually no difference in strength and muscle size between the two groups. As reported by The New York Times,3 "it is not easy to confuse a muscle" after all.
Variety Can Improve Exercise Motivation
The only thing that really differed between the two groups was their motivation to work out. Here, those whose workouts varied from one session to the next reported feeling more motivated to head to the gym, and the difference in motivation between the two groups was significant.
In fact, the conventional group's motivation levels had "slightly declined" by the end of the eight weeks. So, by supporting motivation, varying your exercise routine can go a long way toward improving adherence which, of course, is an important component if you want to enhance or maintain your fitness. The New York Times writes:4
"What these findings suggest is that muscles are not deterred or bored by unvarying routines, says Brad Schoenfeld, an associate professor of exercise science at Lehman College in New York and a co-author of the study.
'They adapt to load,' he says, whether that load arrives through the same exercise or a different one each time. But minds are not muscles and could be influenced by novelty, he says. 'The differences in motivation scores at the end were substantial,' he says, suggesting that 'from a purely motivational standpoint, variety matters.'"
When to Limit Exercise Variety
The authors do point out, however, that there are instances in which you might want to limit the variety of your exercises. If your goal is to maximize muscle building, then a conventional, fixed training program may actually be a better bet:
"There may be a trade-off whereby too frequent rotation of exercises somewhat compromises muscle growth and strength; thus, those who wish to maximize these outcomes may wish to limit exercise variety," the authors note.5
"A possible solution is to keep more complex, free weight exercises (e.g. squats, deadlifts, rows, etc.) in a regular rotation throughout a training cycle and vary movements that have limited degrees of freedom and thus do not require a high degree of motor learning (e.g. leg extensions, machine press, arm curls, etc.)."
That said, it's important to remember that building muscle requires constant challenge, so even if you adhere to a set workout plan, you still need to continue to raise the challenge level by gradually increasing the amount of weight you use, as well as the reps and intensity.
Karl Smith, who holds a master's degree in exercise science and a Ph.D. in health education, told Men's Journal6 he recommends switching up your reps, sets, recovery time and workout volume every six to eight weeks to avoid hitting a plateau.
Maintaining Motivation During a Fixed Weight Training Program
If the idea of doing the same strength training routine for weeks on end fills you with boredom, consider following ReInvention Fitness owner Doug Barsanti's advice. Barsanti is a certified strength and fitness coach with a master's in kinesiology. Men's Journal writes:7
"Barsanti suggests switching up lower-skill exercises, such as cardio, or smaller muscle-isolation exercises. Functionally, this means following the same general-strength-training program for a full six weeks, but changing up your weekly cardio, hitting the rowing machine one day and the stair climber the next, or, while following your routine, adding or changing isolation exercises here and there.
This means continuing to work your plan for squats, lunges, deadlifts, bench press, pull-ups, and the like, but maybe you isolate your biceps, calves, or triceps a little differently each routine."
What You Need to Know About Blood Flow Restriction Training
In my opinion, BFR is the most incredible innovation to improve your health that I have learned about in quite some time. It has the most significant potential to increase your healthful life span and help you maintain full range of your mental and physical capacities than anything that I know of.
To help you get started, I have put together a comprehensive article that outlines the benefits of this amazing technique. Click the button below to access it — absolutely FREE!
As I have discussed in many previous articles and interviews that you can see by following the link in the above graphic, I am a major fan of KAATSU and blood flow restriction training. The same principles apply here. You can certainly mix it up for muscle confusion, or use the same exercises routinely.
I personally use KAATSU every day in the cycling mode for walking and stretching exercises. I use it five days a week in training mode with no pulsed mode, just continuous compression. I only use it on my upper body and alternate between there different workouts. The other two days a week I do conventional high-resistance strength training with my personal trainer.
Different Strokes for Different Folks
You can also limit boredom and enhance adherence by making sure your fitness routine suits your personality.
A Live Science article8 published in 2010 listed recommended fitness routines based on personality traits established by psychological research, which has boiled down various psychological traits to five main components: Conscientiousness, extroversion, agreeableness, neuroticism (sensitivity) and openness to experience.
While you can't fit the entirety of an individual into a neat little box, each person contains these five traits in various amounts, and psychologists look at these basic dimensions when ascertaining personality. As described by Live Science, taking these core traits into account when setting up a new fitness regimen can be very helpful. For example, if you are:
Highly conscientious — Take advantage of your innate stick-to-itiveness and drive to follow the rules. Solo activities tend to work well since you don't have to coordinate your schedule with others.
Noncommittal — More impulsive people who tend to avoid planning and don't like making promises may improve their chances of success by writing down their exercise plan in detail, including the when and where. Focusing on activities that give you "a buzz or high," can also help to make you stick to your regimen. Examples include sprinting and contact sports.

Breaking down a large goal into smaller, more manageable chunks with deadlines in the near future will also be helpful, especially if your attention span is short.
Extroverted — So-called "people persons" can feel bereft when having to exercise all by their lonesome, so if you're very outgoing, consider joining a fitness class or taking up a team sport such as ultimate Frisbee to keep you going.
Introverted and/or highly agreeable — These personality types may be uncomfortable with highly competitive and aggressive activities. Better alternatives include yoga or tai chi, either at home by yourself or in a class setting, and golf.
Worried or anxious — Those who find it hard to relax can find a great friend in exercise, as exercising is a fantastic tool for releasing anxiety and providing stress relief and emotional stability.

Aside from relieving stress, people in this category also tend to be motivated by the idea of improving their physical appearance, so reminding yourself of the physical benefits you can reap can help keep you going.
Adventurous — Those who are open to new experiences tend to be happiest when their fitness routine takes them outdoors. Running, cycling or walking are all great options, and taking different routes can quench your need for variety, keeping each workout fresh.
Other Motivation Factors
To learn even more about motivation — what boosts it and what can make it lag — see my previous articles, "Do You Make This Common Motivation Mistake?" and "How to Make Yourself Love Exercise."
Active people, and women in particular, tend to focus on the intrinsic value of exercise — things like feeling successful, relaxed and happy during or after each session, rather than having a goal of losing a certain amount of weight by a certain time, or the even more nebulous goal of living longer.
So, keep in mind that your ability to adhere to a regular fitness routine may have a great deal to do with the way you frame your goals. How you think about exercise, or how you frame the idea of it, may help you change your perspective and enjoy your chosen activities.
The process of reframing an idea is an active and dynamic process occurring every day in your brain. In fact, advertisers use it to persuade you to purchase products, and you use it to construct the meaning behind your decisions. Presenting information in a different light allows you to frame the information in such a way that you may justify the decisions you make.
So, rather than thinking of exercise as an alternative or threat to enjoying your free time, socializing with friends or achieving educational or professional goals, change your perspective so that exercise becomes a way of making your desires happen instead.
Written by Brenton Wight, Health Researcher, LeanMachine
Copyright © Brenton Wight, LeanMachine
Updated 31st January 2020
Candida albicans, also known as Yeast infections, Fungal infections, Mycosis and Thrush
Almost everyone has Candida in their bodies. For most of us, it causes no problems.
But if our immune system is compromised by antibiotics, poor diet, sleep deprivation or other factors, candida can grow uncontrollably.
Each of us has about 70 to 100 or more trillion bacteria in our bodies, weighing between 1 and 2kg, or over 3% of our total body weight.
Most of them good, but some are bad – really bad, like yeast, parasites and other organisms, and most of the time we don't know they are even there.
If we are healthy with a good diet, our immune system and the good bugs keeps the bad bugs under control. We can never eliminate them, but we can keep them at levels where they can't do too much harm.
75% of our immune system is in the gut – our trillions of good bacteria is our second, but most important line of defence against unwelcome invaders.
Our first line of defence is in the mouth, and this is where our good bacteria first start to knock out the bad guys, and this is why sugar should be banned from our diet, as sugar keeps the bad bugs fed well.
Healthy gut flora keeps candida under control, because in it's normal state, Candida is a relatively weak fungal type bug.
Unfortunately, under some conditions, Candida can transform into dangerous mutations, changing to an aggressive bug which can cause systemic (throughout the entire body) destruction.
Candida is very common, and very dangerous.
75% of women, and many men, suffer from Candida in some form at some stage, from minor symptoms including rashes, increased PMS issues and bad breath, to severe conditions like IBS (irritable bowel syndrome), depression, joint pain, and chronic fatigue syndrome.
A Candida problem can be a host of apparently unrelated chronic symptoms which refuse to go away, regardless of treatments, and a course of antibiotics only makes things much worse.
Mainstream Medicine Mistakes
In the 1980's links were found between candida, chronic fatigue, chronic pain problems and fibromyalgia-type symptoms.
Mainstream health professionals have little idea how to diagnose, let alone treat Candida issues, and those who do attempt to treat Candida use dangerous medications which often exacerbate the situation by destroying our good bacteria, leaving us defenseless against the bad guys.
Creams, oils, lotions, etc are only marginally effective on the skin where applied, and cannot resolve systemic, body-wide infestations.
The "nuke it" approach, with powerful anti-fungal prescription medications, can work temporarily, but Candida is smart enough to disguise itself and eventually develop resistance to the medication.
Drugs used for other purposes such as antibiotics, cortisone therapy, immune-suppressants, even birth control pills can start a Candida infestation explosion.
Candida critters are very smart.
Classified as a fungus, but are in fact part plant, part animal, part bacteria, part parasite, and able to reproduce themselves either sexually (with a mate) or asexually (by themselves), and by re-arranging their own chromosomes, can alter their shape and forms to adapt to the environment and ensure survival.
No surprise that with these attributes, it can be very difficult to dispose of yeast infections!
How Candida Works
In the normal, relatively harmless yeast form, under the microscope, Candida looks like a small white egg, with a smooth and consistent shape and living in our gut.
Candida feeds on the food we eat and normally keeps to itself, but under some conditions, it mutates into a monster super-fungus, multiplying rapidly to colonise in every possible part of the body.
In some areas it can double the colony size every hour, so before long it runs rampant, destroying everything in it's path.
The best way to start this happening is to feed it it's favourite food – sugar!
Candida Symptoms
White coating on the tongue
Development of food sensitivities
Aches and pains without a known cause
Bloating, constipation or diarrhea
Persistent fatigue
Dry or other skin problems
Vaginitis (inflammation of the female genital area)
Breathing problems
Mutated Forms
The mutated form called mycelial-form of Candida grows rhixoids, which are elongated, finger-like tentacles that tunnel, bore and burrow their way through our gut walls, where they enter the blood vessels, to be transported everywhere in the body, blooming to a systemic infection.
They now appear anywhere – heart, eyes, kidneys, liver, lungs and even the brain. A yeast infection is not just a minor annoyance causing a little itching – this is a warning sign that some insidious thing is happening.
Like tree roots which can crack, lift and eventually destroy pavement, Candida does the same thing to our bodies as it mutates into the dangerous super-fungus form. Apart from entering the blood through the cracks in our gut and spreading, another opportunity is now "opened up" – many other undesirable things now enter our blood stream through these cracks; things which should normally stay in our gut: Bacteria, toxins, undigested food, milk, etc.
A short note about Milk
This is a good reason why no-one should ever drink homogenised milk, as the fat globules in homogenised milk are ten times smaller than un-homogenised milk, easily entering the blood through the tiniest holes in the gut.
When undigested milk enters the bloodstream directly through a "leaky gut", the body's own immune system recognises this as a unwanted invader and attempts to destroy it. From that time on, the immune system remembers this pattern, and we then have a milk allergy.
Leaky gut is the main culprit for the rapid rise in allergies we have seen in the last few decades, as we are now allergic to every food that passes directly into the blood.
We can find unhomogenised milk at all good supermarkets if we look hard enough, but none of the major brands make it.
Sure we have to shake the container to mix the cream, but that is a small price to pay for our better health, and I should also mention that we should never buy low-fat or skim milk, as all of the nutrients, including CLA (Conjugated Linoleic Acid) and Omega-7, have been lost with the cream.
The "Low Fat" advertising is a gimmick. We lose weight more effectively with full-cream milk compared to low-fat milk.
Milk also contains lactose. Like most other things ending in "ose", lactose is a sugar, and sugar feeds candida (and cancers).
Again, milk fills a complete chapter in my upcoming book, so I'll leave a summary: Most people do better without milk, have less allergies without milk, lose more weight without milk, have stronger bones without milk, but if you have to have milk, FULL-CREAM and UN-HOMOGENISED milk is the only reasonably healthy milk to buy, and if you can get it straight from the cow (NON-PASTEURISED), even better.
Candida Waste Products
Candida overgrowth can make us feel sick, tired, plain lousy, and can make us drunk from inside out!
As yeast dies as part of it's natural life cycle, acetaldehyde is released. This is a toxin which the liver converts to ethanol, the same hangover-causing chemical produced by high consumption of alcohol, so Candida sufferers often feel like they have a hangover without drinking a drop of alcohol, because they have an alcohol factory in their own body.
Another problem, as if we don't have enough problems already, is "Candida Poo", which is the 79 distinct toxins and waste by-products released as part of the Candida lifecycle. It's bad enough that we feed all parasites, but we have to clean up and dispose of their waste and toxic elements as well as recover from the damage and disease they cause!
Candida infestation can continue growing, producing more acetaldehyde, causing our blood alcohol level to rise enough to cause symptoms such as impaired thinking, lack of concentration, irritability, depression, brain fog, slowed reflexes, fatigue and other signs of excess alcohol.
In this state, red blood cells have trouble flowing into small capillaries, aggravating migraine headaches, fatigue, muscle aches, slowing healing.
At the same time, white blood cells have reduced ability to fight infection, often causing allergies, rashes, acne and even further inhibiting of healing processes.
Like the way bread rises from yeast because of carbon dioxide released from carbohydrate fermentation, Candida builds up carbon dioxide in the intestine, resulting in excess gas, bloating, and yet another waste product for the over-taxed body to dispose of.
The Real Candida Cause
Can we defeat this little terror? Of course we can, but we must get back to basics to eliminate problems once and for all.
Why do we get Candida in the first place? Everyone has Candida, because we can't help consuming it from food, water and the environment, but the reason it develops is because our body gets out of balance, and our immune system gets compromised, allowing immediate, almost uncontrollable flourishing of Candida.
We cannot destroy Candida completely without killing ourselves, so our only real, long-lasting solution is to re-balance the body, restore the immune system, and let the body's own natural defenses do their job.
If we have bad breath, rashes, fatigue, trouble concentrating, brain fog, strange allergies, weird pains or anything we can't explain, it could be a sign that something is out of whack, allowing Candida to get out of control, and even if the problem is not Candida, correcting the balance and immune system of the body is the first step to recovery from any sickness.
Candida and Cancer
New research is now finding a link between Candida infections and Cancer. While billions of dollars are being spent on cancer research, cancer cases are increasing, now overtaking cardiovascular issues as a leading cause of death. LeanMachine suggests that staying Candida free is the first step in staying Cancer free. Like most modern diseases, prevention is the key, then requiring no cure.
The Cure
We must create an environment which is good for nourishment of the body, but bad for Candida. By following these guidelines, we will remain Candida free, and also reduce the risk of Cancer, Diabetes, Alzheimer's, and most other "modern" diseases.
Eliminate all sugar from the diet. The natural sweetener Xylitol is OK as it is a 5-carbon sugar alcohol, and despite it's misleading name (it is technically neither a sugar, nor an alcohol), it will not feed Candida, and has far less insulin-spiking effect. Other alternatives are Erythritol and Stevia, with virtually zero insulin spiking. Avoid all artificial sweeteners. In the long term, lose the sweet-tooth altogether
Change to an alkaline-forming diet, as acids cause Candida and other parasites to thrive. See my Alkaline Diet Article
Avoid yeast in all forms. All grain/flour based products will acidify and aggravate our bodies, and are usually made with yeast, the best food for Candida. No more bread, cakes, biscuits, muffins, etc. Tough for some people but you will thank me a few weeks! Excess weight will slowly disappear, while digestion, health and energy will all improve, and the holes in the gut caused by flour products will begin to heal
Keep cool and dry, wear well-ventilated clothing and live in a well-ventilated house. Candida loves sugar, warmth and moisture. Avoid artificial fibres in clothing. Keep to natural fibres like cotton, bamboo or wool. Before buying any clothing, give it a sniff. Any trace of a chemical smell? Leave it in the store
Never take antibiotics unless there is a severe, life-threatening situation. Antibiotics encourage Candida and other harmful organisms by destroying their natural enemies (the good bacteria)
Reduce carbohydrate intake, as all carbs feed Candida. This means potatoes, pasta, grains, cereals, breads, cakes, etc. A healthy body requires NONE of these "foods". There is NO medical condition such as "Carbohydrate Deficiency" as the body can make all the carbs it needs from breaking down protein
Take liver detox supplements such as Milk Thistle
Add some parsley to each meal. Easy to grow yourself in a pot, and available at the greengrocer or supermarket
Take a supplement containing Pau D'Arco or Candida Support
The main ingredient in Pau d'Arco is beta-lapachone, also a potent catalyst for NADH (Reduced Nicotinamide Adenine Dinucleotide, or NAD+ or CoEnzyme E1), important for mitochondria, the energy components of every cell in the body and as a sensor for stress and disease
Also consider Pumpkin Seed Oil for more parasite protection
Most kitchens have cloves in the spice rack. Add them to everything to help control Candida and other parasites, and add a great flavour at the same time
Berberine has anti-inflammatory, immune-enhancing, anti-microbial properties against bacteria, protozoa, and fungi. Berberine's action against Candida pathogens is stronger than prescription antibiotics commonly used
Echinacea is also of benefit in building the immune system
Aloe contains a mucopolysaccharide with strong immune properties and also benefits the mitochondria
Take a probiotic supplement such as Acidophilus or at least eat some yogurt every day to help re-build the good gut flora
Try to use a probiotic that includes a FOS (fructo-oligosaccharides), a pre-biotic that enhances functionality of gut flora, included in Acidophilus above
Fermented foods – sauerkraut, etc are a good source of probiotics, generally much more than available in supplements
Eat more high-fibre foods like chia seeds, preferably containing over 40 grams of fibre daily
Or take a daily fibre supplement containing Psyllium to improve regularity, keep things moving through the colon, improve internal cleansing and reduce risk of colon cancer. Can help relieve constipation, but because it increases bulk with both soluble and insoluble fibre, may also help with diarrhoea
Eat some garlic every day, or at least onions or shallots, but if the taste and odour is not to your liking, then try Odorless Garlic
To help cleanse the blood and the liver, eat Chlorophyll-rich foods (Green leafy vegetables) every day, or take Chlorophyll supplements. The molecular structure of Chlorophyll and Haemoglobin appear identical, apart from one small difference: Haemoglobin has a central iron atom (making blood red), while Chlorophyll has a central magnesium atom (making plants green)
Coconut Oil contains Caprylic Acid, along with capric acid and lauric acid, MCT (Medium Chain Triglycerides) that help defeat candida as it is a natural anti-fungal, anti-viral and anti-bacterial product, and also helps lose weight, as MCT's go straight to the liver to be burned as fuel and cannot be stored as fat
Avoid antibiotics, steroid hormones and oral contraceptives, as they alter the gut bacteria, increasing risk of candida changing into an invasive form
Avoid antibiotics in food such as from animals raised in concentrated animal feeding operations which are fed antibiotics to counteract bad sanitation and to boost growth. Ask for "grass fed" or "pasture raised" meat, and limit meat consumption (acidic) in favour of plant foods (alkaline)
Get more good sleep, more exercise and an alkaline, sugar-free diet, but never consume food or drink with aspartame or other artificial sweeteners, which destroy good gut bacteria. Stevia is a better natural choice and has anti-cancer properties
Treat the partners of infected patients, even if there are no symptoms, as they can also be carrying abnormally large amounts of Candida, potentially leading to constant cross-infections
Continue treatment until all symptoms have disappeared, plus a further 2 weeks, which destroys eggs laid by the previous generation
Drug Therapy
There are some prescription drugs which can help if all of the above fails and the condition is serious:
Nystatin, an antifungal, available as tablets or a powder, and fairly benign with few side effects.
Diflucan, an antibiotic if all else fails
Updated: 31st January 2020.   Copyright © 1999-2020 Brenton Wight – Lean Machine

Reproduced from original article:
https://articles.mercola.com/vitamins-supplements/ginkgo-biloba.aspx
STORY AT-A-GLANCE
Known as one of the oldest trees on the planet, ginkgo biloba has been long revered for its many medicinal uses

Get to know more about ginkgo biloba – how it works, what's the best way to take it and other health considerations before using this supplement
The ginkgo biloba tree is known for its resilience and hardiness, and for good reason – it is the oldest living tree species known to man. It's said that a ginkgo tree can live for as long as 1,000 years, with heights reaching up to 120 feet.1 Thus, it should come as no surprise that this plant can have healing benefits, too.
Today, ginkgo biloba ranks as one of the top-selling herbal remedies,2 with a long history of medicinal use for various illnesses and health problems. Get to know more about ginkgo biloba – how it works, what's the best way to take it and other health considerations before using this supplement.
What Is Ginkgo Biloba?
Also known as the maidenhair tree, ginkgo biloba is one of the oldest trees on Earth, having said to have been in existence for 350 million years.3 In fact, it's often referred to as a "living fossil," as it has continued to thrive even after major extinction events.4
The ginkgo biloba tree is the only surviving species from the Ginkgoaceae family.5 The name is said to come from the Japanese words "gin" and "kyo," which means "silver" and "apricot" respectively, which refers to the ginkgo fruit's resemblance to apricots.6
Ginkgo biloba is native to Asia, particularly in China, Korea and Japan. In fact, some ginkgo trees in China are said to be 2,500 years old.7 This plant is also believed to have thrived in Europe and North America during ancient times, but after the Ice Age, all the wild ginkgo trees in these areas were destroyed.8
The ginkgo tree is known for being tough and hardy – it can even thrive in polluted environments, such as urban roadsides and large modern cities.9 The plant has short branches and fan-shaped leaves, which change colors during fall.
However, ginkgo fruits are inedible, emit an unpleasant scent (reminiscent of rancid butter10) and have inner seeds that may be poisonous.11 Today, organic ginkgo biloba supplements are widely available, and is sold either in liquid extract, capsule or tablet form. The extract is made from the dried leaves of the plant.12
Ginkgo Biloba's Uses for the Body: Its Mechanism of Action
Although it has been popularly utilized in Chinese medicine for more than 5,000 years, it is only recently that researchers are uncovering what components account for ginkgo biloba's many uses and benefits. According to the book "Prescription for Herbal Healing," written by Phyllis A. Bach:13
"Ginkgo increases the body's production of adenosine triphosphate (ATP), a compound that is the main source of energy at the cellular level. This activity has been shown to boost the brain's metabolism of glucose for energy and to increase its electrical activity."
Particularly impressive are the flavonoids in ginkgo, called ginkgolides, which are said to have an effect on even the smallest microcapillaries, leading to widespread benefits on all of the body's organs, especially the brain.14 Ginkgo biloba is also known for its antioxidant abilities, brought on by ginkgolides as well, and is said to prevent platelet aggregation inside arterial walls to keep plaque from forming.15
Take a Look at Some of Ginkgo Biloba's Health Benefits
So what exactly is ginkgo biloba good for? According to research, taking ginkgo biloba supplement may help improve:
•Memory and thinking — Some research suggests that ginkgo may offer improvements in memory, speed of thinking and attention among healthy adults.16 In fact, it is touted as a "brain herb" that may have potential benefits for people suffering from dementia.17
•Eye health — Ginkgo may help prevent macular degeneration and glaucoma by deactivating the platelet-activating factor (PAF), which is necessary for growth of new capillaries, and increasing circulation within the eye, supplying more oxygen to the retina.18 One small study found that people with glaucoma had improvements to their vision after taking 120 milligrams of ginkgo daily for eight weeks.19
•Reproductive health and sexual function — One of ginkgo biloba's benefits for men is its potential for helping treat impotence. It enhances nitric oxide's effects, allowing more blood to flow into the penis to help maintain erection during sexual intercourse.20
•Anxiety — According to a study published in the Journal of Psychiatric Research, people with generalized anxiety disorder experienced better anxiety relief after taking ginkgo biloba, compared to those who took a placebo.21
•Raynaud's syndrome — This is an illness that triggers episodes of numbness and cold due to a decrease in the blood supply to the fingers and toes (earlobes, lips and nose may also be affected), triggered by stress or cold temperatures.22 A study said that ginkgo biloba may reduce the number of episodes in patients who have this illness.23
•Skin and hair health — The rich antioxidant content of ginkgo biloba can help eliminate free radicals that can cause wrinkles and other signs of aging. Extracts of this herb are also used in hair care products to keep your tresses strong, long and shiny.24
Ginkgo Biloba Studies Claim It May Benefit Dementia and Alzheimer's Patients
There have been numerous research conducted on the effectiveness of ginkgo biloba for certain health conditions, and one of the most widely studied claims is its potential effects for degenerative illnesses like dementia and Alzheimer's disease. According to WebMD, this herb may halt the progression of dementia symptoms, especially if the condition is brought on by atherosclerotic vascular disease.25
Initially, ginkgo was thought to improve blood flow going to the brain, but recent findings reveal that this herb may actually give protective effects to nerve cells against Alzheimer's as well.26 One study, for example, found that EGb 761, a ginkgo biloba extract, may be clinically effective in treating Alzheimer's dementia.27
Another research supported this claim, saying that the extract was safe to use and may help stabilize and improve cognitive and social functioning of dementia patients for between 6 to 12 months.28 However, there's still conflicting evidence on whether it can have the same cognitive effects on healthy adults.
Ginkgo Biloba May Have Side Effects
There are individuals who reported having mild upset stomach and mild headaches that last a day or two after taking ginkgo biloba. Some who took large doses experienced nausea, vomiting, diarrhea, restlessness and dizziness. Finnish physicians also reported that their patients experienced orthostatic hypotension, a sudden loss of blood pressure when standing up, after using ginkgo for several days.29
In addition, the leaves of this herb contain long-chain alkylphenols, which have allergenic properties. If you are allergic to poison ivy and other plants with alkylphenols, do not take ginkgo.30
Take Note: Listen to Your Body When Using Ginkgo Biloba
As with any supplement, it is important that you listen to your body when using ginkgo biloba. It may offer potential benefits, but if your body is exhibiting unpleasant symptoms while using this supplement, then you may be better avoiding it or finding another alternative. Seek your physician's advice should any of the symptoms above occur.

Reproduced from original article:
https://articles.mercola.com/sites/articles/archive/2014/08/13/flawed-research-beta-blockers.aspx
August 13, 2014
STORY AT-A-GLANCE
European doctors may have caused as many as 800,000 deaths in five years by following the "standard of care" to use beta-blockers in non-cardiac surgery patients—a guideline based largely on discredited science

The discredited researcher, who was fired for scientific misconduct in 2011, was also the chairman of the committee that drafted the European treatment guideline

An investigation into the flawed study has now been completed, and while the full extent of the researcher's scientific misconduct is almost impossible to ascertain, it appears to be extensive

Investigations assessing the prevalence of scientific fraud and/or its impact show that the problem is widespread and serious
By Dr. Mercola
Investigations assessing the prevalence of scientific fraud and/or its impact show that the problem is widespread and serious—to the point of making most of "science-based" medicine a genuine joke.

Conflict of interest is another pervasive problem that threatens the integrity and believability of most studies. We've been repeatedly faced with study findings that are clearly tainted with industry bias.

The soda industry's study1, 2 finding that drinking diet soda makes you lose more weight than drinking no soda at all is just one of the most recent examples. It blatantly contradicts a massive body of research demonstrating that artificial sweeteners disrupt your body's metabolism and lead to greater weight gain than regular sugar.

Earlier this year, I reviewed findings that a flawed research paper may have led to the death of as many as 800,000 Europeans. The discredited paper served as the basis for a guideline3 that helped establish the "standard of care" to use beta-blockers in non-cardiac surgery patients.

The study's author, Dr. Poldermans, was also the chairman of the committee that drafted the guideline (he has since resigned from his position with the task force4).

Physicians who failed to follow this guideline were at risk of medical reprimands. This case is a sobering example demonstrating the need for maintaining strict scientific integrity, and why the issue of conflicts of interest really needs to be more widely understood and addressed.

Scientific misconduct can have a very real impact on your health, or someone you love, as doctors routinely use published research to implement or alter treatment protocols.
Investigation Finds Serious Flaws in Prestigious NEJM Study
An investigation into Dr. Poldermans beta-blocker study has now been concluded, and as reported by Forbes,5 the full extent of the misconduct is almost impossible to ascertain, although it appears to be extensive:

"Erasmus Medical Center says it has wrapped up its investigation of Don Poldermans, the disgraced cardiology researcher who was fired for research misconduct…

One major finding… is that the most prestigious and influential publication from the Poldermans' group, the 1999 publication of the DECREASE 1 study in the New England Journal of Medicine6– appears to be riddled with serious problems…

The Dutch investigators found a number of important discrepancies between the trial conduct and the written protocol found in the archive of the Medical Ethics Committee. Poldermans told the investigators that there was an updated version of the protocol but this document has not been found."

Another major problem is that while Dr. Poldermans claimed adverse events were evaluated by two cardiologists who allegedly made up the trial's safety committee – both of them deny having any involvement in the study.

Only one of them could remember having been asked to participate, but claims he never actually did any evaluations. According to Dr. Poldermans, the two cardiologists had reviewed all patient data. He also claims that it was this two-man safety committee's decision to end the trial early. According to the featured article:7

"One member said that he had given some advice to Poldermans by telephone about 'stopping rules.' Poldermans told the investigators that, contrary to the published report, the decision to stop the trial had been made by 'the steering committee.'

Perhaps surprisingly, the report does not conclude that the trial is invalid. Instead, it concludes that doubts about the scientific integrity can neither be confirmed nor denied."

The investigators also reviewed Dr. Poldermans extensive body of work, some 495 studies in all, trying to ascertain whether the studies actually took place. Lack of documentation and missing records hampered the investigation, suggesting Dr. Poldermans contribution to the field of medicine may indeed have been based on large-scale misconduct.
Most Misconduct Occurs in Drug Research
Previous investigations8 have revealed that the vast majority of scientific misconduct occurs in the drug literature, compared to the biomedical literature. Three guesses as to why that might be, and the first two don't count… Of course the answer is massive drug company conflict of interest and manipulation.

Two years ago, researchers at the University of Illinois at Chicago's Center for Pharmacoeconomic Research found that nearly 75 percent of retracted drug studies were attributed to scientific misconduct, which includes data falsification, data fabrication, questionable veracity, and plagiarism.

Tragically, since these are the types of studies that many health care professionals rely on to make treatment recommendations, large numbers of patients can be affected when false findings are published.

This certainly appears to be the case here—nearly one million surgical patients losing their lives over a five-year span as a result of a hazardous drug guideline is pretty significant.

Vioxx is another example of what canhappen when a drug is manufactured and marketed under false pretenses. It killed more than 60,000 people in just a few years' time, before it was removed from the market.

To this day there are lingering questions about the soundness of the research backing Vioxx. In 2008, Dr. Joseph S. Ross of New York's Mount Sinai School of Medicine came across ghostwritten research concocted by the company's marketing department,9 while reviewing documents related to lawsuits filed against Merck…

It's important to understand that our current medical system has been masterfully orchestrated by the drug companies to create a system that gives the perception of science while in fact being a heavily manipulated process designed to sell expensive and potentially toxic drugs. The drug companies that make them benefit, while your health suffers.
Understanding the Potential Risks and Benefits of Beta-Blockers
Beta-blockers are drugs commonly used in the treatment of high blood pressure and congestive heart failure. They dilate your blood vessels, which reduces your heart rate and blood pressure.

Until recently, the European Society of Cardiology (ESC) recommended using beta-blockers in patients undergoing non-cardiac surgery as well, regardless of whether the patient had a heart condition.

The medical literature and media articles reflect ongoing concern and confusion about whether or not to use beta-blockers in non-cardiac surgeries. What the media are missing is that there are two different classes of patients, and the studies typically involve either one or the other—but rarely do they compare both.

When viewed in total, the research suggests that giving beta-blockers to non-cardiac surgery patients can have lethal consequences in people who do not have a pre-existing, serious, life-threatening heart condition.

In one study,10 perioperative use of beta-blockers showed that people who had the highest risk of dying from them were the ones with the lowest cardiac risk. In effect, they found that perioperative beta blockers may have helped those with the most serious pre-existing heart conditions, while harming those with little or no prior heart risks.11

Anytime drugs are involved, it's important to understand and weigh the risks and benefits. In this case, in order for non-cardiac perioperative beta blockers to be of potential benefit, the risks associated with heart disease must outweigh the heavy risk and side effects of the drug itself, which covers a very limited target population. The moral of this story is that patients should push back to ensure the physician sees a definite need before prescribing this, or any other, drug. In this case, it appears that nearly a million Europeans with little or no need were given the drug as part of a routine guideline, and paid with their lives.
How Many Americans May Have Been Harmed by Similar Guidelines?
If the claim that beta-blockers may be killing some surgical patients — those who don't already have serious risks for cardiac conditions, and who are not already on beta-blockers – what is the potential number of deaths in the US? Fortunately, according to a previous Forbes article12 published in July 2013, US guidelines are less aggressive in their support of perioperative beta blockers. Researchers say more than 30 million non-cardiac surgeries occur in the US each year,13 so if you divide 30 million by the 25 percent that European researchers claim may be harmed by this one-size-fits-all practice, you end up with a number of 7.5 million American surgery patients POTENTIALLY harmed by beta blockers each year. The numbers could be higher, or lower.

According to the CDC,14 the total number of surgical procedures performed in the US is 51.4 million, of which 4.7 million are cardiac-related. Using this statistic, the number of Americans potentially affected by dangerous beta-blockers is 46.7 million, giving us a potential number of more than 11.6 million who could die from this drug every year in the US. On the other hand, we don't know how many already had a life-threatening heart condition prior to going in for non-cardiac surgery and might have benefited from the drug, opposed to patients whose risk of death is increased by the absence of prior heart disease…
Tragic Fact: Most Research Claims Cannot Be Trusted
In 2005, Dr. John Ioannidis, an epidemiologist at Ioannina School of Medicine in Greece, showed that there is less than a 50 percent chance that the results of any randomly chosen scientific paper will be true.15 So just think about this for a moment. You have a far better chance of tossing a coin and guessing correctly than you do for any random "scientific" paper is valid. This is extraordinary, especially since skeptics who regularly ridicule natural medicine use these studies as a justification for the vilifications.

Additionally, a large number of investigations have revealed that when industry funds the research, it's virtually guaranteed to be favorable to their product. Other conflicts of interest play a significant role in the outcome as well. Did the fact that Dr. Poldermans was the chairman of the committee that drafted the beta-blocker guideline influence his research conduct? We don't know, but there's always a risk that hidden incentives can come into play with this kind of conflict of interest.

In recent years, a number of individuals have taken it upon themselves to prove just how easily the system can be fooled by fake science. A previous article in Slate Magazine16 headlined: "How Gobbledygook Ended Up in Respected Scientific Journals," reveals how a group of MIT graduate students created a program that randomly generates computer-written research papers. Shockingly, these fake papers have been routinely published in various scientific journals over the past several years.17

No one knows exactly how many have been published as the creators of the program, called SCIgen, made it available for free download. An unknown number of people have used it18 besides its creators. Cyril Labbé, a French computer scientist developed a way to detect SCIgen generated manuscripts,19 and have alerted publishers about 205 of them so far. Confounding the problem further, highly paid PR firms disguised as scientific organizations have been created for the specific purpose of controlling how the media reports new science and portrays industry. Two examples are Science Media Centre (SMC) and the American Council on Science and Health (ACSH), both of which are heavily funded by the industries they represent.
Exercising Good Judgment in an Era of Conflicting Interests
Ultimately, the take-home message here is that even if a drug or treatment is "backed by science," this does not guarantee that it's safe or effective. Likewise, if an alternative treatment has not been published in a medical journal, it does not mean it is unsafe or ineffective. This is why it's crucial to have a philosophical framework to assist you in evaluating all these studies. First, always consider the source of the information… Who funded the study and where it was published? Also, do not accept the findings of any single paper, as scientific results are only reliable after replication and the building of consensus through time. Look for corroboration.

Anytime you're trying to address a health issue, make full use of all the resources available to you, including your own common sense and reason. Since it is well established that most drugs do absolutely nothing to treat the cause of disease, it would be prudent to exercise the precautionary principle when evaluating a new drug claim, as it will more than likely be seriously flawed, biased, or worse.

If you value your health and life, remember that prescription drugs kill more people than illegal drugs or motor vehicle accidents. Hypertension is dangerous if uncontrolled, increasing your risk for heart attack and stroke. But using drugs like beta-blockers to lower your blood pressure may shorten your lifespan instead of extending it. For recommendations on lowering your blood pressure without the use of drugs, please see my previous article, "Foundational Lifestyle Strategies to Maintain Healthy Blood Pressure."

If you're facing a health challenge, it is best to identify a qualified natural health consultant—someone who really understands health at a foundational level and has had extensive experience in helping others resolve their health care challenges. Just make sure to see a competent regular physician to make certain any serious conditions like cancer are ruled out as well.

Reproduced from original article:
https://articles.mercola.com/sites/articles/archive/2020/01/06/aspirin-health-effects.aspx
STORY AT-A-GLANCE
Recommendations for once-a-day aspirin were pulled by the FDA when the risks of major bleeding far outweighed the benefits of preventing a heart attack. Salicylic acid, the active ingredient, is found in high concentrations in cumin

Eating one teaspoon of cumin in well-spiced foods spikes blood levels of salicylic acid as if you took a baby aspirin. Data show those eating foods high in salicylic acid may help lower their risk of developing certain cancers

Consider stimulating the vagus nerve, or 10th cranial nerve, to activate the parasympathetic nervous system and protect your heart

Nattokinase and lumbrokinase are two aspirin alternatives without high side effect profiles, which demonstrate the ability to improve circulation and reduce the risk of serious clotting
Aspirin has a long history, dating back nearly 4,000 years when Sumerians wrote of using willow bark for pain relief.1 The ancient Egyptians used willow bark to reduce body temperature and inflammation, and the Greek physician Hippocrates used it to help relieve pain and fever. By the early 1800s Europeans were researching the effects of salicylic acid and how to determine a correct dosage of it.2
In 1899, Bayer begin distributing the powder, and it was sold as tablets over the counter in 1915. Doctors gave aspirin to Alexi Nicholaevich Romanov of Russia, who had hemophilia. The aspirin likely made the bleeding worse. When the family's mystic Grigori Rasputin advised the family to stop modern treatments and rely on spiritual healing, the bleeding improved.
In an article published in 2010 in CNN, one physician from Harvard Medical School recommended reducing the risk of stomach bleeding associated with aspirin by taking a second medication — Prilosec.
By 2012, the U.S. Food and Drug Administration reversed their recommendation, concluding data did not support aspirin as a preventive medication for those who had not had a heart attack, stroke or cardiovascular problems.3 In this population, not only had benefit not been established, but "dangerous bleeding into the brain or stomach" was a significant risk.
Salicylates Found Naturally in Some Foods
In the same year the FDA withdrew their recommendation for daily aspirin intake to reduce cardiovascular risk, one meta-analysis was published showing a reduction and cancer mortality in those taking daily low-dose aspirin.4 The researchers hypothesized the effect was the result of inhibition "of cox-2 in preneoplastic lesions."
Their results were supported by a second meta-analysis5 published in the same year finding a reduction in nonvascular deaths and cancer with low dose aspirin. In another study published in 2018,6 researchers found data suggesting aspirin is associated with a lower risk of developing several types of cancer, including colorectal, esophageal, pancreatic, ovarian and endometrial.
As New York Times best seller author and nutrition expert Dr. Michael Greger writes,7 animal products made up 5% or less of their diet before Japanese citizens began adopting a Western diet.8 During the same period, there was a vast difference in cancer deaths between the U.S. and Japan.
The age-adjusted death rates for colon, breast, ovary and prostate were five to 10 times lower in Japan, and leukemia, lymphoma and pancreatic cancer death rates were three to four times lower. In part, this protection may have been the result of phytonutrients found in the plant-based diet, including salicylic acid, the active ingredient in aspirin.
The highest concentrations in plants is found in herbs and spices with the greatest amount in cumin. Researchers have found eating a teaspoon of cumin will spike your blood levels of salicylic acid to the same degree that taking a baby aspirin does. Greger9 quotes one study describing the lower incidence of colorectal cancer in areas where people eat diets rich in salicylic acid:10
"The population of rural India, with an incidence of colorectal cancer which is one of the lowest in the world, has a diet that could be extremely rich in salicylic acid. It contains substantial amounts of fruits, vegetables, and cereals flavored with large quantities of herbs and spices."
In another analysis11 comparing organic versus nonorganic vegetables, scientists found soup made with organic vegetables contained more salicylic acid. Salicylic acid is produced by plants in response to stress, such as when they're being bitten by bugs. Plants treated with pesticides do not undergo this type of stress, and studies show they contain six times less salicylic acid than those grown organically.
Is Aspirin Overrated?
Evidence supports the assertion that a plant-rich diet offers protection against certain cancers. Aspirin used to be recommended to reduce clotting time and the risk of heart attack and ischemic stroke, triggered by a clot to the brain. However, long-term use of aspirin has been associated with harmful effects, including hemorrhagic stroke, or bleeding in the brain when a clot doesn't form.
In addition to aspirin side effects, results from a trio of studies published in the New England Journal of Medicine demonstrated daily low-dose aspirin had no measurably significant health benefits for healthy older adults. Instead, the data demonstrated it did not prolong disability-free survival and contributed to the risk of major bleeding.
In one study the authors found those with helicobacter pylori (H. pylori) infection who used low dose aspirin had a higher risk of upper gastrointestinal bleeding then those who took aspirin without the infection.
In another study12 researchers found those who used aspirin regularly, which they defined as at least once a week for one year, experienced an increased risk of neovascular age-related macular degeneration (AMD). Results from a separate study13 also point to a connection between frequent aspirin use and AMD, linking increasing frequency of use to higher risk.
Nattokinase: Aspirin Alternative Without the Side-Effects
Cardiovascular disease is the leading cause of death14 in people of most racial and ethnic groups in America. The Centers for Disease Control and Prevention reports one person dies every 37 seconds from heart disease and cardiovascular deaths account for 25% of all deaths reported.
Using aspirin to reduce the risk of clot formation comes with significant risk. A better alternative is nattokinase, produced by the bacteria bacillus subtilis when soybeans are being fermented to produce natto. This is a fermented soybean product that has been a traditional food in Japan for thousands of years.
Without using conventional drugs, nattokinase has demonstrated the ability to reduce chronic rhinosinusitis and dissolve excess fibrin in blood vessels, which improves circulation and reduces the risk of serious clotting. Another benefit is the ability to decrease blood viscosity and improve flow, which consequently lowers blood pressure.
Data also showed consuming nattokinase decreased systolic and diastolic blood pressure and demonstrated effectiveness in reducing deep vein thrombosis in those who were on long-haul flights or vehicle travel. Studies have demonstrated administration of a single-dose can enhance clot breakdown and anticoagulation.
Each of these factors affects your long-term cardiovascular health and risk for heart disease. In one study,15 researchers wrote nattokinase is a "unique natural compound that possesses several key cardiovascular beneficial effects for patients with CVD and is therefore an ideal drug candidate for the prevention and treatment of CVD."
Could Earthworms Hold One Key to Heart Health?
One of the drawbacks of pharmaceutical interventions, including thrombolytics, antiplatelets and anticoagulants, is that they interfere with the anticoagulation system and carry a risk of major bleeding.16 Lumbrokinase is a secondary option that works as a fibrinolytic enzyme, activating the plasminogen system and direct fibrinolysis.
The compound also indirectly achieves anticoagulation through inhibition of platelet function. Additionally, lumbrokinase has an enzyme opposing the coagulation system. Research has demonstrated it promotes fibrinolysis but also fibrinogenesis, meaning it may have a built-in balance system that contributes to the safety record.
Interestingly, this complex enzyme is extracted from earthworms and is sometimes referred to as earthworm powder enzymes. Eastern medicine has used earthworms for thousands of years, and Chinese medicine practitioners believe they possess properties to "invigorate blood, resolve stasis and unblock the body's meridians and channels."
They are commonly found in a traditional herbal formula used to treat ischemic or thromboembolic conditions. To date, those producing lumbrokinase cannot make any therapeutic claims. Available studies have demonstrated safety and effectiveness in the treatment of acute ischemic stroke and impressive results in the treatment of coronary arterial disease including those with unstable angina.
Lumbrokinase has also been evaluated as an antimetastatic and antitumor agent, with evidence demonstrating a potential use in anticoagulation to limit cancer growth and metastasis. The authors of two review papers found adverse rates to be 0.7% to 3% with most symptoms being a mild headache, nausea, dizziness and constipation, which resolved when the enzyme was discontinued.
Neither of the reviews found the enzyme triggered bleeding or adverse effects in the kidney or liver. Both nattokinase and lumbrokinase have a lower side effect profile than aspirin and provide much of the same benefits to the cardiovascular system. While aspirin is no longer universally recommended, consider speaking with your physician to include nattokinase or lumbrokinase in your heart health regimen.

Reproduced from original article:
https://articles.mercola.com/sites/articles/archive/2020/01/09/obesity-and-brain-health.aspx
Analysis by Dr. Joseph Mercola

January 09, 2020
STORY AT-A-GLANCE
Increasing research shows that maintaining healthy levels of body fat and greater muscle mass has an effect on your brain health and may slow your rate of cognitive aging

People with higher amounts of abdominal fat had worse fluid intelligence with age, while those with greater muscle mass were more protected against such declines

Women who had greater muscle mass tended to have better scores in fluid intelligence during the study period

Past research has linked midlife obesity with an increased risk of mild cognitive impairment, changes in short-term memory and executive functioning and dementia

In addition to regular exercise to increase muscle mass, eating a ketogenic diet to maintain a healthy body weight and avoid obesity may support your brain health as you age
Staying fit as you age is about far more than aesthetics. Increasing research shows that maintaining healthy levels of body fat and greater muscle mass has an effect on your brain health and even your rate of cognitive aging. It's known, for instance, that being obese in midlife and early late-life is associated with worse cognitive aging.1
What's more, the amount of muscle and fat you have may be a more important factor in how your level of fluid intelligence decreases over time than your chronological age. Your chronological age, i.e., your age in years, is just a numerical measurement, but your real age is your biological age as dictated by your choices and habits, as well as your modifiable risk factors like levels of muscle and fat.
While many people tend to gain fat and lose muscle mass as they age, this can be largely combated by staying active and eating right — lifestyle choices that will influence your cognitive function significantly.
More Muscle, Less Fat Protects Your Brain
In a study by Iowa State researchers, data from 4,431 adults were examined to compare levels of lean muscle mass, abdominal fat and subcutaneous fat with changes in fluid intelligence — the ability to solve problems in new situations — over a six-year period.2,3
Those with higher amounts of abdominal fat had worse fluid intelligence with age, while those with greater muscle mass were more protected against such declines. In fact, women who had greater muscle mass tended to have better scores in fluid intelligence during the study period.
Study co-author Auriel Willette, assistant professor of food science and human nutrition at Iowa State University, said in a news release, "Chronological age doesn't seem to be a factor in fluid intelligence decreasing over time. It appears to be biological age, which here is the amount of fat and muscle."4
What's more, the study revealed a link between the immune system and how changes in fat levels affect cognition. Previous research suggests a higher body mass index (BMI) leads to greater immune system activity in the blood, which in turn activates the immune system in the brain, with a negative outcome on cognitive function.5
The featured study also found that changes in white blood cells called lymphocytes and eosinophils explained the link between abdominal fat and worsening fluid intelligence in women. In men, basophils, another type of white blood cell, were linked to about half of the link between fat levels and fluid intelligence, the study found.6
"Lymphocytes, eosinophils, and basophils may link adiposity to cognitive outcomes," the researchers explained.7 Similar research has revealed that overweight and obese individual have greater brain atrophy in middle-age, corresponding with an increase in brain age of 10 years.8
How Obesity Affects Your Brain
Obesity has multiple effects on the brain, including anatomically speaking. Obese individuals may have reduced gray matter in brain regions such as the hippocampus, prefrontal cortex and other subcortical regions. Atrophy in the hippocampus, in turn, has been linked to Alzheimer's disease.9
Gray matter is the outer layer of the brain associated with high-level brain functions such as problem-solving, language, memory, personality, planning and judgment. Even in elderly people who are otherwise cognitively normal, obesity is associated with measureable deficits in brain volume in the frontal lobes, anterior cingulate gyrus, hippocampus, and thalamus compared to individuals with a normal weight.10
Further research published in Radiology found that obesity may lead to alterations in brain structure, shrinking certain regions.11 Among men, higher total body fat percentage was linked to lower brain gray matter volume. Specifically, 5.5% greater total body fat percentage was associated with 3,162 mm3 lower gray matter volume.
Among men, 5.5% greater total body fat was also associated with 27 mm3 smaller globus pallidus volume, an association also seen in women. In women, 6.6% greater total body fat percentage was associated with 11.2 mm3 smaller globus pallidus volume.
The globus pallidus is a brain region that plays a role in supporting a range of functions, including motivation, cognition and action.12 Obesity was also associated with changes in white matter microstructure, which may be related to cognitive function.13
Cognitively speaking, there's also a strong link between obesity and deterioration in cognitive function, as well as to other brain disorders such as dementia, anxiety and depression. Further, past research has linked midlife obesity with an increased risk of mild cognitive impairment, changes in short-term memory and executive functioning and dementia.14
Obesity-Associated Health Problems Also Harm Your Brain
Obesity's effects on brain health are also due to its associated health problems, including heart disease, diabetes and atherosclerosis, each of which can have its own deleterious effects on your brain. For instance, as noted in Frontiers in Neuroscience:15
"Obesity-derived vascular problems, such as atherosclerosis and arteriosclerosis, which are systemic diseases, are known to affect the steady blood flow of vessels that feed the brain, thus contributing to cognitive impairment or even stroke, where large areas of the brain die due to the stop in the blood flow of a major brain artery caused by a blood clot."
In terms of diabetes, of which obesity is a key risk factor, having this condition in midlife is associated with a 19% greater cognitive decline over 20 years compared with not having the condition.16 Even those with prediabetes had significantly greater cognitive decline than those without.
Indeed, "Epidemiological studies have linked type-2 diabetes mellitus with cognitive impairment and dementia, with insulin resistance and hyperglycemia as the probable mechanistic links," researchers noted.17
Coming full circle, eating a highly processed, junk food diet not only increases obesity risk but also can lead to normal but elevated blood sugar levels that, in turn, can lead to impaired glucose metabolism and Type 2 diabetes. Both diabetes and higher fasting glucose levels are linked with lower total brain volume.18
Impaired glucose metabolism is then associated with neurodegeneration that impairs cognitive function. This connection begins not in old age but much earlier, such that following a healthy lifestyle in young adulthood may be protective against cognitive decline later.19
The Inflammation Connection
Obesity can trigger chronic inflammation in your body, and chronic inflammation in your brain (neuroinflammation) is known to impair neurogenesis, your brain's ability to adapt and grow new brain cells. It's also linked to neurodegenerative disorders such as Alzheimer's disease (AD), and it's been suggested that "Obesity may serve as an amplifier or initiator of the chronic inflammation observed in AD patients."20
Further, higher levels of inflammatory markers have also been associated with lower brain volume, including "greater atrophy than expected for age."21 Excess body fat, particularly visceral fat, is also related to the release of proteins and hormones that can cause inflammation, which in turn can damage arteries and enter your liver, affecting how your body breaks down sugars and fats.
According to a study in the Annals of Neurology, "[A]dipose-tissue derived hormones, such as adiponectin, leptin, resistin or ghrelin, could also play a role in the relation between adipose tissue and brain atrophy."22 Further, obesity may also be associated with lower volume in brain regions that regulate food-reward circuitry,23 possibly influencing overeating.
Strength Training Is Good for Your Brain
While obesity takes a toll on your brain, increased muscle mass protects it, which is likely one reason why strength training has been found to be beneficial for your brain. In other words, your body's physical strength may serve as a marker of your brain power.
In fact, strength training is known to trigger beneficial neurobiological processes,24 leading to positive functional brain changes, including in the frontal lobe, with corresponding improvements in executive functions. One systematic review even found that strength training led to less white matter atrophy in the brain, with researchers noting:25
"Taken together, during aging processes, a substantial decline in muscular strength, especially in lower limb muscles, occurs, and accumulating evidence suggests that lower muscular strengths are linked to poorer cognitive performance.
Hence, resistance (strength) exercises (a single bout of resistance exercise, also referred to as acute exercise) and resistance (strength) training (more than one resistance exercise session, also referred to as chronic exercise … ) seem to be promising activities to ensure the preservation of physical functioning and cognitive functions with aging."
Regular strength training, in addition to other forms of exercise and daily activity, is an important strategy for keeping your brain sharp and may help to offset some of the cognitive decline that occurs with age.
Avoid Obesity and Protect Your Brain With a Ketogenic Diet
While obesity may accelerate neurodegeneration, regular exercise to increase your muscle mass will be protective. Further, eating a ketogenic diet will help protect your brain from free radical damage and will supply the cells with preferred fuel while also helping you to lose weight and avoid obesity.
A ketogenic diet is high in healthy fats and low in net carbohydrates (total carbs minus fiber), prompting your body to start burning fat as its primary fuel, rather than sugar. This produces ketones, which not only burn efficiently but are also a superior fuel for your brain. Ketones also generate fewer reactive oxygen species (ROS) and less free-radical damage.
One of the simple strategies you can implement is to take ketone precursors like refined MCT oils of caprylic acid (C-8). The eight-chain carbon fats are readily converted to ketones. I personally use up to 5 ounces of our Ketone Energy when I have maxed out my protein and carb intake and need a source of healthy clean fat. This keeps my ketone level around 1 to 2.0 mmol/l. Just recognize that you have to build up to a high dose of MCT oil slowly or you will have problems with loose stools.
Recent studies have also demonstrated the benefits of nutritional ketosis for brain health. In one, researchers found a ketogenic diet improved neurovascular function, in part by improving your gut microbiome.26
In a second study, the researchers concluded a ketogenic diet acted as a veritable "fountain of youth" in their animal study by significantly improving neurovascular and metabolic functions, compared to the animals eating an unrestricted diet.27 Releasing ketones into your bloodstream helps preserve brain function and protects against cognitive impairment and other neurodegenerative diseases.28
KetoFasting, the program I developed and detail in my book, "KetoFast: A Step-By-Step Guide to Timing Your Ketogenic Meals," combines a cyclical ketogenic diet and intermittent fasting with cyclical partial fasting to optimize health and longevity.
Not only can KetoFasting help you to lose weight, but your cognition typically improves thanks to the biological cleansing and regeneration that occurs throughout your body, including your brain.
Sources and References
TMG (Trimethylglycine) is a powerful nutrient, much like a vitamin, functioning as methyl donor, anti-oxidant, anti-inflammatory, energy booster, toxin remover, immune booster and more.
Also called betaine (first isolated from sugar beets) but different from Betaine Hydrochloride.
TMG the Methyl Donor
The TMG molecule comprises three methyl groups (CH3) joined to one molecule of glycine (C2H5NO2). The benefit of TMG is that it releases easily one, two, or all three of the methyl groups.
Releasing one methyl group then leaves behind DMG (Dimethylglycine) which is just TMG with only two methyl groups. Releasing all methyl groups leaves just Glycine, which is the smallest molecule of all of the amino acids, which allows it to go almost anywhere in the body, including crossing the blood-brain barrier.
DMG is considered a B-complex vitamin, shown to help:
Behaviour and speech in autistic children and adults
ADHD (Attention Deficit-Hyperactivity Disorder)
Neurological function
Reducing seizures
Stress tolerance
Oxygen utilisation
Liver activity
Athletic performance
Anti-aging
Anti-inflammatory
Anti-viral and anti-bacterial
Immune boosting
Shrinking tumours
Allergies
Chronic fatigue syndrome
Respiratory disorders
Alcoholism, drug addiction.
Cholesterol and triglycerides
Blood pressure
Blood glucose
Although DMG has all of these benefits, and is available as a supplement, LeanMachine recommends that people supplement with TMG as we then receive all of the benefits of DMG plus the benefit of 50% better methylation.
Methyl groups (CH3) are essential for millions of biochemical reactions every second in the body, these are a few examples:
Lowering homocysteine, an amino acid, which inflames arteries when levels rise, leading to "hardening of the arteries". Homocysteine levels are a much better indicator of cardiovascular disease than cholesterol. High homocysteine is commonly caused by insufficient methyl groups. The body gets methyl groups from TMG, Active Folate, Active Vitamin B-12, SAM-e, DMAE, Methionine, Taurine, Cysteine and Vitamin B-6.
Other causes are mercury and copper toxicity. High homocysteine also causes methionine deficiency, in turn causing SAM-e (S-Adenosyl Methionine) deficiency which can lead to depression. Methionine is required for protein synthesis
Excess homocysteine also leads to osteoporosis, birth defects, cancer, ageing and free radicals, all helped by TMG
Methyl groups are required for the Phase 2, P450 liver detoxification pathway, a critical biochemical sequence of events. Fat-soluble toxins are joined to a methyl group, enabling a greater water solubility, then allowing the liver to remove them from the body. For toxins unable to be removed, methylation helps render them less toxic
TMG increases production of SAM-e, helping to reduce depression
TMG reduces risk of diabetes, as insulin release and insulin activity rely on methyl group donation
TMG donates methyl groups for protein synthesis (biosynthesis), the copying of genetic code from DNA to RNA (genetic transcription), then to the synthesis (formation) of every chemical in the body
TMG insufficiency causes biosynthesis slowing, telomeres shortening, and genetic errors (transcription errors) raises cancer risk from DNA mutations
The Methylation Process
This is a vital and most common chemical process in hundreds of essential chemical reactions, including:
Methylation is essential for manufacture of all the chemicals for the body
Stops certain viruses that could damage DNA
Stops the production of trophoblast (fast-growing cells that may lead to cancer)
Suppresses replication of DNA in areas where the body does not want it replicated
Important for neurological chemicals and blood chemicals
Corrects timing problems of the X chromosome in cell replication
Causea a genetic trait to come from only one parent, and not both
Prevents some genetic diseases
Helps prevent shortening of gene telomeres
Methylation is a primary method of removing toxins in the phase 2 liver detoxification system
Methylation converts toxins of all kinds from insoluble, less soluble or fat-soluble compounds into water-soluble compounds to allow excretion. Larger molecules are eliminated through the bile, smaller ones are excreted in the urine
Methylation is required for synthesis of dopamine and serotonin, improving mood, energy, wellbeing, alertness, concentration, and visual clarity
Methylation helps with liver detoxification
Methylation is required for conversion of homocysteine to methionine, which converts to other amino acids by various pathways
Methylation helps balance hormones such as estrogens, reducing risk of estrogen-related cancers
Reduces inflammation by removing toxins, balancing hormones, synthesising neurotransmitters and other methods
Methylation protects the mitochondria and adaptive energy production to stop us from becoming very tired
Restores SAM-e in spinal fluid, working as a methyl donor when restored by methyl groups
Methylation is required for the body to make CoQ10 (Coenzyme Q10), vital for heart health and energy production in the mitochondria
Methylation increases muscle mass, important in cancer and other wasting diseases, and for general health
Methylation may improve libido in some people
Who needs TMG?
Almost everyone needs supplemental TMG, even healthy people with a healthy diet, to provide enough methylation for modern life. Those subject to stress, toxins, cardiovascular disease, mental illness, depression, fatigue, exhaustion or almost any other medical condition, almost certainly need extra TMG.
Other benefits of TMG
The Parasympathetic System
TMG can improve the parasympathetic system, helping balance the autonomic nervous system. Hair mineral analyses show about half the population has an autonomic nervous system imbalance (sympathetic dominance), where the sympathetic (fight-or-flight) nervous system is "switched on" too often and too long, usually due to stress, causing many chronic health conditions. TMG may help reverse any imbalance, contributing to healing. Some doctors use "sympathetic dominance" in a different context such as "a sympathetic state of body chemistry" which is different from "sympathetic dominance" used here.
The MTHFR Defect
Almost half the people on Earth have the abnormal MTHFR gene expression, where the biosynthesis of folate is reduced, sometimes marginally, sometimes largely.
Often incorrectly called a "genetic defect" when it is actually a transcription error, polymorphism or abnormal gene expression where errors occur in copying the DNA code rather than a problem with the actual DNA code.
This is why Active Folate has benefits, as it is already in the (6S)-5-methyltetrahydrofolate form required by the body, while regular folate must be converted in the body to this form.
TMG can help supply the methyl groups where insufficent folate cannot. Active folate can be up to 700% more useful in the body, compared to regular folic acid. Note that folic acid is a cheap folate substitute used in many foods claiming to be "folate enriched" but folic acid may prevent absorption of real folate in foods or active folate supplements, and LeanMachine advises total avoidance of foods or supplements containing folic acid.
Antioxidant and anti-inflammatory
There are not many reports on these properties, but they do exist, possibly as a result of methyl group donation
Effects on the Brain
TMG has a positive effect on the brain, likely due to methylation and SAM-e production. Recommended for those at high risk for Alzheimer's, dementia, Parkinsons, depression, anxiety, seizures, migraine headache, ADHD (Attention Deficit-Hyperactivity Disorder), MS (Multiple Sclerosis) and other brain conditions.
SAM-e Benefits
1. Heart Disease
SAM-e is used for heart disease, also for fibromyalgia, abdominal pain, osteoarthritis, bursitis, tendonitis, chronic lower back pain, ageing, CFS (Chronic Fatigue Syndrome), improving mental performance, liver disease, spinal cord injury, lead poisoning, to break down bilirubin or porphyrin (or precursors).
2. PMS
SAM-e is often taken for PMS (Premenstrual Syndrome) and a more severe form PMDD (Premenstrual Dysphoric Disorder).
IV use of SAM-e
IV (Intravenous) use of SAM-e is used for depression, osteoarthritis, AIDS-related nervous system disorders, fibromyalgia, liver disease, cirrhosis, and intrahepatic cholestasis (a liver disorder in pregnant women)
SAM-e Injections
SAM-e is often injected for fibromyalgia, depression, and Alzheimer's disease.
Effects on Digestion
TMG aids digestion, again likely because of positive methylation throughout the body.
Glycine
Glycine is the component left over when all three methyl groups have been donated from TMG.
Glycine is the smallest of the amino acids and very important for collagen formation and many other functions. Collagen, the most abundant protein in the body, is used for connective tissue: Tendons, ligaments, cartilage, skin, nails, arteries, veins, etc. Without collagen, we could not stand up, our body would be a pile of mush on the floor!
Glycine, in large doses (up to 3000 mg daily), has been found helpful for sleep and alertness. Although not recommended as a first-line supplement for sleep, it may help if other supplements like Valerian fail to work. This may explain why TMG helps induce restful sleep in some individuals.
Natural sources of TMG
TMG is normally made in the body, but not enough when there are toxins present or the diet is poor or absorption of nutrients is a problem.
TMG can come from the diet. Foods high in TMG include broccoli, quinoa, spinach, lamb, chicken, and beets. A vegetarian or vegan diet tends to be very low in TMG. Foods high in TMG are usually also high in folate, and both are methyl donors.
However, most people do not eat enough of these foods, and even eating large amounts will not provide enough TMG for optimum health.
Risk factors for low TMG
Generally, the body cannot make enough, the modern diet is poor in TMG, and the number of pesticides, chemicals, heavy metal contamination uses up all TMG available.
Mercury is a poison that lowers TMG production in the body, and at the same time increases the need for TMG in the body. Almost everyone is mercury toxic now, as mercury is everywhere in the environment, especially in seafood and in dental amalgam fillings
Copper toxicity also interferes with TMG, and most people today are toxic from copper pipes, tapware, cookware even if blood or urine tests are negative. While copper is essential for the body to build hemoglobin in blood, we need Chelated Copper from food or supplements, not metallic copper from copper pipes and cookware. Zinc deficiencies cause accumulation of copper in the body, and women have a higher risk than men. Causes headaches, female organ problems, depression, anxiety, skin conditions. Too much zinc (and/or magnesium) competes with copper for absorption, often leading to a copper deficiency.
Supplements
Supplementary TMG is helpful for most people because of low body production, low in the diet, and higher requirements in our toxic world.
TMG 1000mg 100 tablets (most popular, best value).
Stress
Stress, inflammation, inflammation and some diseases increase our need for more TMG.
Dosage of TMG
Women: Up to 1000 mg daily
Men: Up to 3000 mg daily
Children: Less than adults, in proportion to body weight
There are no reliable guides or tests to determine TMG dosage, but the figures above should be a good starting point.
If the sodium/potassium ratio is low, extra TMG may help.
Do not overdose, as too much TMG may lead to over-methylation, causing fatigue, nausea, hair loss, dizziness or other symptoms.
Most people have no side effects from TMG apart from feeling better, getting better sleep and having more energy.
Cautions:
Do not continue a high dose for extended periods.
Children need proportionately less TMG than adults, depending on their size and weight, but babies generally do not need TMG. Older children may need about 250 to 500 mg daily.
TMG is available as tablets, liquid capsules or crystals. Some children and the elderly may have problems with swallowing tablets. TMG has a sweet taste, so TMG crystals can be simply added to food.
Some people have problems tolerating TMG, so they may need a smaller dose. Try reducing the dose until any symptoms disappear.
People who have unresolved resentments seem to have more problems taking TMG, as an enzyme is activated which can cause anger, fear, depression or anxiety symptoms. These symptoms disappear if the dose is reduced or eliminated, but if one can tolerate the symptoms, TMG may help the person resolve their issues of conflict.
Some reports suggest that too much TMG may cause diarrhea and nausea, and may raise cholesterol levels, so those with high cholesterol should keep the level monitored.
Poor Methylation
Several factors affect poor methylation, such as:
Raw vegetables are considered healthy, but cooked vegetables provide more dietary methyl groups
Sugars in any form appear to harm correct methylation, and are bad for our health anyway
Fermented foods are healthy, but are problem for methylation because:

Some contain aldehydes (toxic to the liver), including kombucha tea, kimchi, and most fermented grains
They contain ferments, which are bacteria or yeasts

Safer fermented foods, eaten in moderation, include yogurt, kefir, miso and most good quality cheeses

Too much animal protein in the diet can cause high methionine and reduce methylation
Fighting inflammation or infections consumes methyl groups, requiring more methylation
Heavy metal toxicity, especially copper and mercury, interfere with methyl group formation
High-dose niacin or niacinamide cause the body to use up methyl groups to detoxify and excrete niacin through the liver. Doses less than 50 mg daily are generally tolerated well
Any liver toxins will reduce formation of methyl donors, also liver detoxification pathways require methyl groups, using up more methyl groups
Methyl donor production seems to decrease with age, so seniors need more TMG
Women of child-bearing age have much better methylation than men. Men always need more TMG than women
Methylation and Cancer
Cancer increases the need for methylating agents like TMG. People often die with cancer because they cannot eliminate their toxic metals and chemicals because of poor liver methylation, so toxins accumulate until death occurs.
Hair Mineral Analysis
More TMG may be required if a hair mineral test reveals:
High zinc level, which may indicate presence of hidden toxic metals
"Four lows pattern" meaning all four electrolyte minerals low: Calcium, Magnesium, Sodium, Potassium. Indicates impaired methylation
High mercury, becoming more common
High copper
High levels of the other toxic metals
These results indicate long-term toxic metal exposure.
LeanMachine online supplemments
Disclaimer
LeanMachine is not a doctor, and everyone should consult with their own health professional before taking any product to ensure there is no conflict with existing prescription medication.
LeanMachine has been researching nutrition and health since 2010 and has completed many relevant studies including:
Open2Study, Australia – Food, Nutrition and Your Health
RMIT University, Australia – Foundations of Psychology
Swinburne University of Technology, Australia – Chemistry – Building Blocks of the World
University of Washington, USA – Energy, Diet and Weight
Johns Hopkins Bloomberg School of Public Health, USA – Health Issues for Aging Populations
Johns Hopkins Bloomberg School of Public Health, USA – International Nutrition
Johns Hopkins Bloomberg School of Public Health, USA – Methods in Biostatistics I
Johns Hopkins Bloomberg School of Public Health, USA – Methods in Biostatistics II
Johns Hopkins Bloomberg School of Public Health, USA – Principles of Human Nutrition
TUFTS University, USA – Nutrition and Medicine
TUFTS University, USA – Lipids/Cardiovascular Disease I and Lipids/Cardiovascular Disease II
Technical Learning College, USA – Western Herbology, Identification, Formulas
Bath University, England – Inside Cancer
WebMD Education – The Link Between Stroke and Atrial Fibrillation
WebMD Education – High Potassium: Causes and Reasons to Treat
Leiden University Medical Center, Netherlands – Anatomy of the Abdomen and Pelvis
MIT (Massachusetts Institute of Technology) – A Clinical Approach to the Human Brain
LeanMachine has now examined thousands of studies, journals and reports related to health and nutrition and this research is ongoing.

Updated 9th January 2020, Copyright © 1999-2020 Brenton Wight and BJ & HJ Wight trading as Lean Machine abn 55293601287
Written by Brenton Wight – LeanMachine, Health Researcher
Posted 8th December 2017, Updated 4th December 2019.
Copyright © 1999-2019 Brenton Wight and BJ&HJ Wight trading as Lean Machine abn 55293601285
Why use Warfarin?
Warfarin is a blood thinner, belonging to a class of drugs known as anti-coagulants, designed to keep blood thin and prevent clots. They make it hard for clots to form, which is a good thing if we are trying to prevent an ischemic (blood blockage) stroke, but a bad thing if we have a hemorrhagic (bleeding)stroke.
It is the most often prescribed drug prescribed for AF (atrial fibrillation), a type of irregular heartbeat, where upper chambers of the heart quiver instead of contracting efficiently, affecting millions of people.
Although AF is not necessarily life-threatening by itself, it can increase risk of blood clots which can break free to cause an ischemic stroke if the clot lodges in a brain artery, or pulmonary thrombosis if lodged in a lung artery.
However, there are down sides.
– Warfarin makes it difficult to stop a cut from bleeding.
– Warfarin increases risk of a hemmorhagic stroke (bleeding in the brain).
– Warfarin increases risk of intestinal bleeding.
– Warfarin increases risk of an aneurysm where a blood vessel ruptures.
– Warfarin increases risk of uncontrolled bleeding due to a fall or accident.
The Warfarin Study
A new study shows that Warfarin (marketed under the name Coudamin), a heart drug taken by millions of people, increases dementia risk 300%.
This study, led by Dr. T. Jared Bunch, was conducted by the Intermountain Healthcare Clinical Pharmacist Anticoagulation Service, based in Salt Lake City, and examined the medical records of more than 10,000 patients.
Dr Bunch presented the study results at the Heart Rhythm Society's annual meeting in San Francisco.
The findings were:
Patients with erratic warfarin levels have a higher risk of small clots, or small bleeds in the brain, causing dementia
AF patients have three times the risk of dementia compared to those who take warfarin for other conditions
Some foods, drinks, antibiotics and other drugs alter warfarin blood levels quickly. Regular blood tests and dose variations are essential to maintain the correct range
The dementia risk increases to four times higher if the dose is not exactly right or requires frequent adjustment
History of Rat Poison
The University of Wisconsin developed the drug as a rat poison in the 1940's. It kills rodents by invoking bleeding. Rats bleed to death after ingesting the poison.
Endo Laboratories began selling it for human use in the 1950's, but Warfarin proved to be a management problem for doctors and patients. Bad reactions to many foods and some drugs, especially antibiotics, are common with Warfarin treatment.
Warfarin Side Effects
Another study by New England Journal of Medicine showed that warfarin accounts for double the emergency hospitalizations than any other drug, and is the leading cause of emergency room visits by seniors.
Apart from dementia, warfarin causes internal bleeding, stomach ulcers, kidney failure, and chronic cough. Hillary Clinton takes warfarin, and has suffered a severe cough while campaigning in 2016.
Of course, given that dementia is a common problem with seniors, and the risk for dementia is three to four times higher, more dementia means more missed or doubled-up doses of Warfarin, sometimes leading to death of the patient.
Prescription Alternatives
There are a few options:
Apixaban (Eliquis)
Dabigatran (Pradaxa)
Edoxaban (Savaysa)
Rivaroxaban (Xarelto)
Whichever we use, there is always a risk of bleeding problems.
The new medications have a reduced risk of bleeding, and wear off faster than warfarin, so appear to be safer.
However, dangerous bleeding while taking warfarin can be controlled with Vitamin K, or a combination of PCC (prothrombin complex concentrate) and fresh frozen plasma.
The amount of vitamin K in the diet, contained in leafy green vegetables, determines the effectiveness of Warfarin, so we must consistently eat the same foods. We can eat salads (and we should) but we have to eat them all the time with warfarin. This is not a problem for the new drugs because Vitamin K does not interfere with their operation. If we ate plenty of salads regularly throughout our life, we would probably never need warfarin!
Praxbind (idarucizumab) can be used in emergencies to reverse the anti-clotting effects of Pradaxa.
Other drugs to reverse blood-thinning are still in development.
Xarelto currently (in 2019) has no approved antidote, meaning that an overdose or a bleed from, say, a fall resulting in a nasty bump on the head, could cause death by a brain bleed.
Because Xarelto and others have no really effective antidote, bleeding is difficult to control. Given that many seniors with poor cognitive function are taking these drugs, overdosing is common, and can cause death. A horrifying sight in the emergency room is a patient bleeding from the nose, eyes, fingernails, toenails etc.
Drugs and Lifestyle
The new drugs are more convenient in that they do not require as many blood tests as warfarin, which requires testing at least monthly, after getting the initial dose right, where the starting dose is high, followed by a maintenance dose, and blood tests are required every 2 to 3 days until the levels stabilise.
Apart from the inconvenience of regular blood testing, many people do not like getting stuck with a needle so often.
Interaction with Other Medications
Some prescription drugs, some supplements and some foods interfere with warfarin, while others make warfarin work too well, which can cause a major bleeding problem.
Some seniors have presented at the emergency room with blood coming from all fingernails, toenails, eyes, nose, mouth, etc.
Often the slightest bump in the body results in extensive bruising, and a small cut results in excessive bleeding.
There is an enormous list of medications that interact with warfarin. The newer blood thinners also have interactions, but nowhere near as many.
The new blood thinners have some benefits over warfarin, but if we manage our warfarin well, there is no need to change. However, if we have kidney failure or mechanical heart valves the new medications may not be safe.
Natural Alternatives
Warfarin patients whose dosages often change should ask their doctor for alternative medications, as other blood thinners have fewer potential problems.
Aspirin is another blood-thinning medication given to those with cardiovascular problems, but again, can cause massive problems with internal bleeding, loss of eyesight from Macular Degeneration (bleeding and expansion of blood vessels in the retina), or hemmorhagic stroke (brain bleed).
Natural remedies work well for some people, and here are a few known to work:
Foods such as Cayenne pepper, fish oil, garlic
These or other natural alternatives may require Warfarin levels to be lowered. Thinning the blood too much while taking Warfarin may be very dangerous.
Green leafy vegetables, high in vitamin K, act as an antidote to warfarin, requiring higher dosage for effectiveness, but a change in diet will cause a higher risk of bleeding.
LeanMachine online supplements
Disclaimer
LeanMachine is not a doctor, and everyone should consult with their own health professional before taking any product to ensure there is no conflict with existing prescription medication.
LeanMachine has been researching nutrition and health since 2011 and has completed many relevant studies including:
Open2Study, Australia – Food, Nutrition and Your Health
RMIT University, Australia – Foundations of Psychology
Swinburne University of Technology, Australia – Chemistry – Building Blocks of the World
University of Washington, USA – Energy, Diet and Weight
Johns Hopkins Bloomberg School of Public Health, USA – Health Issues for Aging Populations
Johns Hopkins Bloomberg School of Public Health, USA – International Nutrition
Johns Hopkins Bloomberg School of Public Health, USA – Methods in Biostatistics I
Johns Hopkins Bloomberg School of Public Health, USA – Methods in Biostatistics II
Johns Hopkins Bloomberg School of Public Health, USA – Principles of Human Nutrition
TUFTS University, USA – Nutrition and Medicine
TUFTS University, USA – Lipids/Cardiovascular Disease I and Lipids/Cardiovascular Disease II
Technical Learning College, USA – Western Herbology, Identification, Formulas
Bath University, England – Inside Cancer
WebMD Education – The Link Between Stroke and Atrial Fibrillation
WebMD Education – High Potassium: Causes and Reasons to Treat
Leiden University Medical Center, Netherlands – Anatomy of the Abdomen and Pelvis
MIT (Massachusetts Institute of Technology) – A Clinical Approach to the Human Brain
LeanMachine has now examined thousands of studies, journals and reports related to health and nutrition and this research is ongoing.

Posted 8th December 2017, Updated 4th December 2019. Copyright © 1999-2019 Brenton Wight and BJ & HJ Wight trading as Lean Machine abn 55293601285
Reproduced from original article:
www.naturalhealth365.com/artificial-sweeteners-diabetes-3201.html
by: Lori Alton, staff writer | November 25, 2019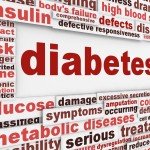 (NaturalHealth365) According to the American Diabetes Association, diabetes has become a pandemic, affecting 30 million people in the United States alone. Unfortunately, the rate of diabetes continues to grow exponentially due to the overconsumption of processed foods – which dominate the standard American diet or its more popular name, "SAD."
Shockingly, by 2030, WHO is predicting diabetes will become the seventh leading cause of death around the world.  So, what's the main ingredient fueling this health crisis of metabolic disorders?  Look no further than the consumption of artificial sweeteners, under names like, Sweet'N Low, NutriSweet, Equal, aspartame – the list goes on and on.
Listen to the experts: Artificial sweeteners are neurotoxic – causing major health problems
A study at the Imperial College of London found that people who drink a single 12-ounce soda a day increased their risk of type-2 diabetes by 18 percent – compared to those who avoided soda.
A study from Harvard Medical School and Brigham and Women's Hospital in Boston found that women who drink one soda per day double their risk of developing type 2 diabetes – compared to women who drink less than one soda per month.
In addition, if these quotes (below) don't make you think twice about consuming artificial sweeteners … then, nothing will.
Do NOT ignore the health dangers linked to toxic indoor air.  These chemicals – the 'off-gassing' of paints, mattresses, carpets and other home/office building materials – increase your risk of headaches, dementia, heart disease and cancer.

Get the BEST indoor air purification system – at the LOWEST price, exclusively for NaturalHealth365 readers.  I, personally use this system in my home AND office.  Click HERE to order now – before the sale ends.
"Unfortunately, many patients in my practice, and others seen in consultation, developed serious metabolic, neurologic and other complications that could be specifically attributed to using aspartame products. This was evidenced by the loss of diabetic control, the intensification of hypoglycemia, the occurrence of presumed 'insulin reactions' (including convulsions) that proved to be aspartame reactions, and the precipitation, aggravation or simulation of diabetic complications (especially impaired vision and neuropathy) while using these products… dramatic improvement of such features after avoiding aspartame, and the prompt predictable recurrence of these problems when the patient resumed aspartame products, knowingly or inadvertently." – H.J.Roberts, M.D., F.A.C.P., F.C.C.P
"In view of all these indications that the cancer-causing potential of aspartame is a matter that had been established way beyond any reasonable doubt, one can ask: What is the reason for the apparent refusal by the FDA to invoke for this food additive the so-called Delaney Amendment to the Food, Drug and Cosmetic Act? Is it not clear beyond any shadow of a doubt that aspartame has caused brain tumors or brain cancer in animals?" – Dr. Adrian Gross, former FDA toxicologist
"So in the case of diet drinks in aluminum cans, the very toxic brain aluminum fluoride compound co-exists with multiple toxins found in aspartame, thus creating the most powerful government-approved toxic soup imaginable. With the strong association between aluminum, excitotoxins, aluminum fluoride complexes and Alzheimer's disease, it would be completely irresponsible to encourage people to consume this toxic mixture." – Russell Blaylock, M.D.
Uninformed consumers, in an effort to reduce sugar intake and reduce the risk of diabetes, tend to think that artificial sweeteners offer some kind of "safe" alternative to processed sugar. But, as we now know, the scientific evidence is abundantly clear – consuming artificial sweeteners actually increase the risk of obesity, diabetes plus many other health problems.
How artificial sweeteners cause glucose intolerance
When researchers from the Weizmann Institute of Science in Rehovot, Israel began studying the effects of aspartame, sucralose and other artificial sweeteners in the body, what they found was startling. Data acquired through the study revealed a significant change within the composition and function of the 'good' bacteria within the intestines of mice fed a steady measure of various non-caloric artificial sweeteners.
Since these bacteria play an important role in digestion and glucose metabolism, threatening this balance of good and bad bacteria, within the gut, by eating artificial sweeteners can lead to glucose intolerance, over time.
In addition to changing the intestinal bacterial composition, artificial sweeteners were also linked to higher blood sugar levels. People who regularly consume chemical sugar substitutes were found to have greater difficulty regulating blood sugar, and people who do not normally consume artificial sweeteners experienced higher blood sugar levels after doing so for just one week.
One of the researchers at Weizmann, Eran Elinav, told reporters during a news conference that he made a decision to stop using artificial sweeteners because of the surprising results of the study.
Artificial sweeteners proven to do more harm than good
With scientific data that upholds the dangers of artificial sweeteners within the gut and other areas of the body, why would anyone continue consuming these dangerous substances? Furthermore, why are these substances still touted as 'safe' and even beneficial for people who need to lower their sugar intake or calorie consumption?
Sadly, there are many organizations like, the American Cancer Society … that continue to push the notion that aspartame is "safe" and does not cause cancer.  Just look at what they say … and we'll let you decide how deceptive they are.
In about 6,000 food products, artificial sweeteners lurk in all kinds of commonly consumed products such as, sugar-free gum, diet sodas, breakfast cereals, baby food and even the most popular brands of yogurt. It's no wonder we see the steady growth of obesity, diabetes and neurological diseases like, Alzheimer's.
Instead of using these neurotoxin poisons to prevent or "manage" diabetes, we must learn to enjoy natural sugars (in moderation) and commit to a lifestyle of clean, healthy living – including the consumption of organic vegetables, fruits, sprouted nuts, seeds plus a reasonable amount of healthy fats and proteins … as much as possible.
Combined with an active lifestyle, a balanced diet of real food – found in nature – free of artificial sweeteners and other food additives … will enable you to maintain a healthy blood sugar level and never be concerned about diabetes.
Sources for this article include: