Cardiovascular
now browsing by category
Without our heart, we die, so why do people insult our heart with poor nutrition?
Written by Brenton Wight, Health Researcher, LeanMachine
Copyright © Brenton Wight, LeanMachine
Updated 31st January 2020
Candida albicans, also known as Yeast infections, Fungal infections, Mycosis and Thrush
Almost everyone has Candida in their bodies. For most of us, it causes no problems.
But if our immune system is compromised by antibiotics, poor diet, sleep deprivation or other factors, candida can grow uncontrollably.
Each of us has about 70 to 100 or more trillion bacteria in our bodies, weighing between 1 and 2kg, or over 3% of our total body weight.
Most of them good, but some are bad – really bad, like yeast, parasites and other organisms, and most of the time we don't know they are even there.
If we are healthy with a good diet, our immune system and the good bugs keeps the bad bugs under control. We can never eliminate them, but we can keep them at levels where they can't do too much harm.
75% of our immune system is in the gut – our trillions of good bacteria is our second, but most important line of defence against unwelcome invaders.
Our first line of defence is in the mouth, and this is where our good bacteria first start to knock out the bad guys, and this is why sugar should be banned from our diet, as sugar keeps the bad bugs fed well.
Healthy gut flora keeps candida under control, because in it's normal state, Candida is a relatively weak fungal type bug.
Unfortunately, under some conditions, Candida can transform into dangerous mutations, changing to an aggressive bug which can cause systemic (throughout the entire body) destruction.
Candida is very common, and very dangerous.
75% of women, and many men, suffer from Candida in some form at some stage, from minor symptoms including rashes, increased PMS issues and bad breath, to severe conditions like IBS (irritable bowel syndrome), depression, joint pain, and chronic fatigue syndrome.
A Candida problem can be a host of apparently unrelated chronic symptoms which refuse to go away, regardless of treatments, and a course of antibiotics only makes things much worse.
Mainstream Medicine Mistakes
In the 1980's links were found between candida, chronic fatigue, chronic pain problems and fibromyalgia-type symptoms.
Mainstream health professionals have little idea how to diagnose, let alone treat Candida issues, and those who do attempt to treat Candida use dangerous medications which often exacerbate the situation by destroying our good bacteria, leaving us defenseless against the bad guys.
Creams, oils, lotions, etc are only marginally effective on the skin where applied, and cannot resolve systemic, body-wide infestations.
The "nuke it" approach, with powerful anti-fungal prescription medications, can work temporarily, but Candida is smart enough to disguise itself and eventually develop resistance to the medication.
Drugs used for other purposes such as antibiotics, cortisone therapy, immune-suppressants, even birth control pills can start a Candida infestation explosion.
Candida critters are very smart.
Classified as a fungus, but are in fact part plant, part animal, part bacteria, part parasite, and able to reproduce themselves either sexually (with a mate) or asexually (by themselves), and by re-arranging their own chromosomes, can alter their shape and forms to adapt to the environment and ensure survival.
No surprise that with these attributes, it can be very difficult to dispose of yeast infections!
How Candida Works
In the normal, relatively harmless yeast form, under the microscope, Candida looks like a small white egg, with a smooth and consistent shape and living in our gut.
Candida feeds on the food we eat and normally keeps to itself, but under some conditions, it mutates into a monster super-fungus, multiplying rapidly to colonise in every possible part of the body.
In some areas it can double the colony size every hour, so before long it runs rampant, destroying everything in it's path.
The best way to start this happening is to feed it it's favourite food – sugar!
Candida Symptoms
White coating on the tongue
Development of food sensitivities
Aches and pains without a known cause
Bloating, constipation or diarrhea
Persistent fatigue
Dry or other skin problems
Vaginitis (inflammation of the female genital area)
Breathing problems
Mutated Forms
The mutated form called mycelial-form of Candida grows rhixoids, which are elongated, finger-like tentacles that tunnel, bore and burrow their way through our gut walls, where they enter the blood vessels, to be transported everywhere in the body, blooming to a systemic infection.
They now appear anywhere – heart, eyes, kidneys, liver, lungs and even the brain. A yeast infection is not just a minor annoyance causing a little itching – this is a warning sign that some insidious thing is happening.
Like tree roots which can crack, lift and eventually destroy pavement, Candida does the same thing to our bodies as it mutates into the dangerous super-fungus form. Apart from entering the blood through the cracks in our gut and spreading, another opportunity is now "opened up" – many other undesirable things now enter our blood stream through these cracks; things which should normally stay in our gut: Bacteria, toxins, undigested food, milk, etc.
A short note about Milk
This is a good reason why no-one should ever drink homogenised milk, as the fat globules in homogenised milk are ten times smaller than un-homogenised milk, easily entering the blood through the tiniest holes in the gut.
When undigested milk enters the bloodstream directly through a "leaky gut", the body's own immune system recognises this as a unwanted invader and attempts to destroy it. From that time on, the immune system remembers this pattern, and we then have a milk allergy.
Leaky gut is the main culprit for the rapid rise in allergies we have seen in the last few decades, as we are now allergic to every food that passes directly into the blood.
We can find unhomogenised milk at all good supermarkets if we look hard enough, but none of the major brands make it.
Sure we have to shake the container to mix the cream, but that is a small price to pay for our better health, and I should also mention that we should never buy low-fat or skim milk, as all of the nutrients, including CLA (Conjugated Linoleic Acid) and Omega-7, have been lost with the cream.
The "Low Fat" advertising is a gimmick. We lose weight more effectively with full-cream milk compared to low-fat milk.
Milk also contains lactose. Like most other things ending in "ose", lactose is a sugar, and sugar feeds candida (and cancers).
Again, milk fills a complete chapter in my upcoming book, so I'll leave a summary: Most people do better without milk, have less allergies without milk, lose more weight without milk, have stronger bones without milk, but if you have to have milk, FULL-CREAM and UN-HOMOGENISED milk is the only reasonably healthy milk to buy, and if you can get it straight from the cow (NON-PASTEURISED), even better.
Candida Waste Products
Candida overgrowth can make us feel sick, tired, plain lousy, and can make us drunk from inside out!
As yeast dies as part of it's natural life cycle, acetaldehyde is released. This is a toxin which the liver converts to ethanol, the same hangover-causing chemical produced by high consumption of alcohol, so Candida sufferers often feel like they have a hangover without drinking a drop of alcohol, because they have an alcohol factory in their own body.
Another problem, as if we don't have enough problems already, is "Candida Poo", which is the 79 distinct toxins and waste by-products released as part of the Candida lifecycle. It's bad enough that we feed all parasites, but we have to clean up and dispose of their waste and toxic elements as well as recover from the damage and disease they cause!
Candida infestation can continue growing, producing more acetaldehyde, causing our blood alcohol level to rise enough to cause symptoms such as impaired thinking, lack of concentration, irritability, depression, brain fog, slowed reflexes, fatigue and other signs of excess alcohol.
In this state, red blood cells have trouble flowing into small capillaries, aggravating migraine headaches, fatigue, muscle aches, slowing healing.
At the same time, white blood cells have reduced ability to fight infection, often causing allergies, rashes, acne and even further inhibiting of healing processes.
Like the way bread rises from yeast because of carbon dioxide released from carbohydrate fermentation, Candida builds up carbon dioxide in the intestine, resulting in excess gas, bloating, and yet another waste product for the over-taxed body to dispose of.
The Real Candida Cause
Can we defeat this little terror? Of course we can, but we must get back to basics to eliminate problems once and for all.
Why do we get Candida in the first place? Everyone has Candida, because we can't help consuming it from food, water and the environment, but the reason it develops is because our body gets out of balance, and our immune system gets compromised, allowing immediate, almost uncontrollable flourishing of Candida.
We cannot destroy Candida completely without killing ourselves, so our only real, long-lasting solution is to re-balance the body, restore the immune system, and let the body's own natural defenses do their job.
If we have bad breath, rashes, fatigue, trouble concentrating, brain fog, strange allergies, weird pains or anything we can't explain, it could be a sign that something is out of whack, allowing Candida to get out of control, and even if the problem is not Candida, correcting the balance and immune system of the body is the first step to recovery from any sickness.
Candida and Cancer
New research is now finding a link between Candida infections and Cancer. While billions of dollars are being spent on cancer research, cancer cases are increasing, now overtaking cardiovascular issues as a leading cause of death. LeanMachine suggests that staying Candida free is the first step in staying Cancer free. Like most modern diseases, prevention is the key, then requiring no cure.
The Cure
We must create an environment which is good for nourishment of the body, but bad for Candida. By following these guidelines, we will remain Candida free, and also reduce the risk of Cancer, Diabetes, Alzheimer's, and most other "modern" diseases.
Eliminate all sugar from the diet. The natural sweetener Xylitol is OK as it is a 5-carbon sugar alcohol, and despite it's misleading name (it is technically neither a sugar, nor an alcohol), it will not feed Candida, and has far less insulin-spiking effect. Other alternatives are Erythritol and Stevia, with virtually zero insulin spiking. Avoid all artificial sweeteners. In the long term, lose the sweet-tooth altogether
Change to an alkaline-forming diet, as acids cause Candida and other parasites to thrive. See my Alkaline Diet Article
Avoid yeast in all forms. All grain/flour based products will acidify and aggravate our bodies, and are usually made with yeast, the best food for Candida. No more bread, cakes, biscuits, muffins, etc. Tough for some people but you will thank me a few weeks! Excess weight will slowly disappear, while digestion, health and energy will all improve, and the holes in the gut caused by flour products will begin to heal
Keep cool and dry, wear well-ventilated clothing and live in a well-ventilated house. Candida loves sugar, warmth and moisture. Avoid artificial fibres in clothing. Keep to natural fibres like cotton, bamboo or wool. Before buying any clothing, give it a sniff. Any trace of a chemical smell? Leave it in the store
Never take antibiotics unless there is a severe, life-threatening situation. Antibiotics encourage Candida and other harmful organisms by destroying their natural enemies (the good bacteria)
Reduce carbohydrate intake, as all carbs feed Candida. This means potatoes, pasta, grains, cereals, breads, cakes, etc. A healthy body requires NONE of these "foods". There is NO medical condition such as "Carbohydrate Deficiency" as the body can make all the carbs it needs from breaking down protein
Take liver detox supplements such as Milk Thistle
Add some parsley to each meal. Easy to grow yourself in a pot, and available at the greengrocer or supermarket
Take a supplement containing Pau D'Arco or Candida Support
The main ingredient in Pau d'Arco is beta-lapachone, also a potent catalyst for NADH (Reduced Nicotinamide Adenine Dinucleotide, or NAD+ or CoEnzyme E1), important for mitochondria, the energy components of every cell in the body and as a sensor for stress and disease
Also consider Pumpkin Seed Oil for more parasite protection
Most kitchens have cloves in the spice rack. Add them to everything to help control Candida and other parasites, and add a great flavour at the same time
Berberine has anti-inflammatory, immune-enhancing, anti-microbial properties against bacteria, protozoa, and fungi. Berberine's action against Candida pathogens is stronger than prescription antibiotics commonly used
Echinacea is also of benefit in building the immune system
Aloe contains a mucopolysaccharide with strong immune properties and also benefits the mitochondria
Take a probiotic supplement such as Acidophilus or at least eat some yogurt every day to help re-build the good gut flora
Try to use a probiotic that includes a FOS (fructo-oligosaccharides), a pre-biotic that enhances functionality of gut flora, included in Acidophilus above
Fermented foods – sauerkraut, etc are a good source of probiotics, generally much more than available in supplements
Eat more high-fibre foods like chia seeds, preferably containing over 40 grams of fibre daily
Or take a daily fibre supplement containing Psyllium to improve regularity, keep things moving through the colon, improve internal cleansing and reduce risk of colon cancer. Can help relieve constipation, but because it increases bulk with both soluble and insoluble fibre, may also help with diarrhoea
Eat some garlic every day, or at least onions or shallots, but if the taste and odour is not to your liking, then try Odorless Garlic
To help cleanse the blood and the liver, eat Chlorophyll-rich foods (Green leafy vegetables) every day, or take Chlorophyll supplements. The molecular structure of Chlorophyll and Haemoglobin appear identical, apart from one small difference: Haemoglobin has a central iron atom (making blood red), while Chlorophyll has a central magnesium atom (making plants green)
Coconut Oil contains Caprylic Acid, along with capric acid and lauric acid, MCT (Medium Chain Triglycerides) that help defeat candida as it is a natural anti-fungal, anti-viral and anti-bacterial product, and also helps lose weight, as MCT's go straight to the liver to be burned as fuel and cannot be stored as fat
Avoid antibiotics, steroid hormones and oral contraceptives, as they alter the gut bacteria, increasing risk of candida changing into an invasive form
Avoid antibiotics in food such as from animals raised in concentrated animal feeding operations which are fed antibiotics to counteract bad sanitation and to boost growth. Ask for "grass fed" or "pasture raised" meat, and limit meat consumption (acidic) in favour of plant foods (alkaline)
Get more good sleep, more exercise and an alkaline, sugar-free diet, but never consume food or drink with aspartame or other artificial sweeteners, which destroy good gut bacteria. Stevia is a better natural choice and has anti-cancer properties
Treat the partners of infected patients, even if there are no symptoms, as they can also be carrying abnormally large amounts of Candida, potentially leading to constant cross-infections
Continue treatment until all symptoms have disappeared, plus a further 2 weeks, which destroys eggs laid by the previous generation
Drug Therapy
There are some prescription drugs which can help if all of the above fails and the condition is serious:
Nystatin, an antifungal, available as tablets or a powder, and fairly benign with few side effects.
Diflucan, an antibiotic if all else fails
Updated: 31st January 2020.   Copyright © 1999-2020 Brenton Wight – Lean Machine

Reproduced from original article:
https://articles.mercola.com/sites/articles/archive/2020/01/26/preventing-chronic-diseases-with-lifestyle-changes.aspx
Analysis by Dr. Joseph Mercola   

January 26, 2020
STORY AT-A-GLANCE
Clinical research shows you can reverse not only Type 2 diabetes and high blood pressure but also heart disease through lifestyle changes that can be boiled down to "Eat well, move more, stress less and love more"

These four lifestyle components form the basis of Dr. Ornish's Program for Reversing Heart Disease, which is approved for reimbursement under Medicare's intensive cardiac rehabilitation program and many insurance companies

Diet, exercise, stress reduction and heart-based connections actually alter gene expression involved in the development of heart disease, diabetes, prostate cancer, breast cancer and colon cancer

Ornish's program, currently available in 18 states, is divided into 18 four-hour sessions, which include supervised exercise, meditation and stress management, a support group and more

A team of health care providers — a doctor, nurse or nurse practitioner, meditation/yoga teacher, exercise physiologist, dietitian and psychologist — can become a certified provider of the Ornish program
Dr. Mercola Interviews the Experts
This article is part of a weekly series in which Dr. Mercola interviews various experts on a variety of health issues. To see more expert interviews, click here.
Dr. Dean Ornish, clinical professor of medicine at the University of California, San Francisco (UCSF), is perhaps best known for his pioneering work in how to use food and simple lifestyle strategies to improve health. This is also the topic of his new book, "Undo It! How Simple Lifestyle Changes Can Reverse Most Chronic Diseases."
Ornish is well-known for arguing that high-protein and high-fat diets contribute to America's ever-growing waistline and incidence of chronic disease. We obviously share different positions on this issue.
Since critiques of Ornish's diet can be found in various places on the internet,1 I decided to focus on what, in my view, is his major contribution to health, which is facilitating an aggressive lifestyle modification program to lower the risk of disease and have it paid for by insurance companies.
It is virtually impossible for most to have the foundational cause of their disease process reverse in the typical 10- to 15-minutes' doctor visit. So, he took 16 years to get his lifestyle program approved by Medicare and many insurance companies, which allows access to the tools necessary to change the causes of most disease.
Once a person has the foundation in place, it will be easy for them to research the high versus low-fat debate and try it for themselves and let their body tell them which position is correct. But the important point is that most of their destructive health habits will be changed at that point.
For the past four decades, Ornish has directed clinical research showing you can reverse not only Type 2 diabetes and high blood pressure but also coronary heart disease — even severe cases — through lifestyle changes that can be boiled down to "Eat well, move more, stress less and love more."
Simple Lifestyle Changes Can Reverse Most Chronic Disease
One of Ornish's studies also demonstrated that these same lifestyle changes can slow, stop or reverse the progression of early-stage prostate cancer, and probably breast cancer as well.
"We found that these same lifestyle changes actually change your genes, turning on the good genes and turning off the bad genes, specifically the genes that promote heart disease, diabetes, prostate cancer, breast cancer and colon cancer," he says.
"We did a study with Elizabeth Blackburn, Ph.D., who received the Nobel Prize for her pioneering work with telomeres. We found that these lifestyle changes could actually increase the enzyme telomerase in just three months that repairs and lengthens telomeres. Over a five-year period, we found that these lifestyle changes could actually lengthen telomeres.
When The Lancet sent out a press release announcing this study, they called it 'reversing aging at a cellular level.' We have just begun the first randomized trial to see if this program can reverse the progression of men and women who have early-stage Alzheimer's disease.
The more diseases we study and the more mechanisms we look at, the more reasons we have to explain why these changes are so powerful and how quickly people can often get better in ways we can measure."
Since the early 90s, Ornish, through the Preventive Medicine Research Institute, a nonprofit organization, has been training hospitals, clinics and physician groups around the U.S. Despite the program's early success, many sites ended up closing down due to lack of insurance reimbursement. As noted by Ornish, "If it's not reimbursable, it's not sustainable."
Changing the Reimbursement Paradigm
To address this problem, they started reaching out to insurance companies. A few, including Mutual of Omaha and Highmark Blue Cross Blue Shield agreed to cover the program but, by and large, it was difficult to get the insurance industry onboard.
"I thought, 'Well, if Medicare would pay for it, then that would really change the whole paradigm. Because doctors do what we get paid to do, and we get trained to do what we get paid to do.' If you change reimbursement, you change not only medical practice but also medical education."
It took 16 years, but Medicare approved and started covering the program in 2010 — officially referred to as "Dr. Ornish's Program for Reversing Heart Disease" under its intensive cardiac rehabilitation (ICR) program2 — which allows for 72 hours of training on how to address the foundational causes of heart disease. According to Ornish, it was one of the most difficult things he's ever done.
"At one point, halfway through this whole process, they said, 'Well, we'll do a demonstration project, but you have to get a letter from the head of the National Heart, Lung, and Blood Institute of the National Institutes of Health, that your program is safe for older Americans.'
I said, 'Safe compared to having your chest cut open?' They said, 'No. Just [that it's] safe for older people to walk, meditate, eat vegetables, quit smoking and love more.' I said, 'You must be kidding.' They said, 'No. We're not.' So, the Director of the National Heart, Lung, and Blood Institute actually did a literature review, and concluded, 'Guess what? These are not high-risk behaviors' …
Anyway, after 16 years, we finally did receive Medicare approval … Now that Medicare is paying for it, most of the major insurance companies are covering it as well … I didn't want this to be concierge medicine. I wanted this to be available to everybody. Now, it is."
The program, currently offered in 18 states by Sharecare, is divided into 18 four-hour sessions, which include supervised exercise, meditation and stress management, a support group (which Ornish says is part of why they're getting unprecedented levels of adherence to the program) and more.
Data show 85 to 90 percent of patients going through the program are still adhering to it after one year, and have better clinical outcomes, which results in significant cost savings. According to Ornish, in the first year of the program, Highmark Blue Cross Blue Shield's costs were 50 percent lower than that of a matched control group, and Mutual Omaha cut their cost by nearly $30,000 per patient in the first year.
Leveraging Motivation
What really motivates people to make sustainable changes is not fear of dying; it's the joy of living, Ornish says, and his program acknowledges and in fact leverages this knowledge.
"When they change their lifestyle, most people feel so much better so quickly in ways that really matter to them. For example, people with heart disease often have angina or chest pain … [W]ithin, usually, a few days or a few weeks, they're essentially pain-free. They … say things like, 'Well, I like eating junk food, but not that much. Because what I gain is so much more than what I give up.'
That's really the key. It's that we're always making choices … These are choices worth making. You feel so much better so quickly that it really reframes the reason for making these changes — from fear of dying or fear of a bad thing happening, to joy, pleasure, love and feeling good. The bigger changes in lifestyle are a big part of that.
The support groups we have are not really the classical support group of exchanging recipes and shopping tips and types of running shoes, but rather creating a safe environment where people can connect in a deep and authentic love for each other.
You know, 50 years ago, people had an extended family they saw regularly. They had a job that felt secure. They had a church or synagogue they went to regularly, a club they belonged to, a neighborhood with two or three generations of people. Today most people don't have any of those."
Twenty years ago, Ornish wrote the book "Love and Survival: 8 Pathways to Intimacy and Health," which reviewed evidence from what are now tens of thousands of studies showing that people who are lonely, depressed and isolated are three to 10 times more likely to get sick and die prematurely than those who have a sense of love and connection in community. "I don't know anything in medicine that has that big an impact," Ornish says.
Through his studies, Ornish has also learned that most harmful behaviors and habits are adaptive ways to deal with emotional pain. "I've had patients say things like, 'I've got 20 friends in this pack of cigarettes. They're always there for me, and nobody else is. You want to take away my 20 friends. What are you going to give me?'" Ornish says. So, while information is important, it's not usually enough to motivate people to make permanent changes.
Love — An Oft-Avoided Four-Letter Word in Medicine
As noted by Ornish, "Love is one of those four-letter words that you're not really supposed to talk about as a scientist or as a doctor." Instead, terms like psychosocial support or bonding are used, but regardless of the terms, Ornish's program is a love-based one.
"Forty years ago, when I was a freshman in college at Rice University in Houston, I got suicidally depressed," he says. "That was my doorway into learning about this. Creating an environment that feels nurturing and loving, like the support group, is the part of our work that some people make the most fun of …
That's why in this book, "love more" is the fourth component of, 'Eat well, move more, stress less, love more,' because love is really what enables people to make these other changes. It has healing benefits in its own right. Even the word 'healing' comes from the root 'to make whole.' Yoga comes from the Sanskrit meaning 'to yoke, unite,' 'union.' These are really old ideas that have been rediscovered …
More money is spent on antidepressants, as well as cholesterol-lowering drugs, than pretty much anything else. We need to address this. Because what I learned when I was so depressed when I was in college is that if you tell someone who's lonely and depressed that they're going to live longer if they just change their diet, or move more, or eat well or stress less … it doesn't work for them.
They say, 'I'm just trying to survive. I'm just trying to get through the day. I don't know if I want to live longer' … I think just the act of knowing that we're mortal, and understanding what really brings happiness … choosing not to do something that you otherwise could do imbues those choices with meaning. And if they're meaningful, then they're sustainable."
The Importance of Meditation
Ornish also discusses the benefits of meditation, which is part of the program. Among those benefits is finding your center so that you can empower yourself without adding stress. "My whole approach is really about addressing the underlying cause of why people get sick," he says, and a major part of the problem is that we're doing something to disturb our innate peace and well-being.
The answer then is simply to stop doing that which causes the disturbance. Meditation can give you the direct experience of this part of you that is undisturbed and not stressed, and provide the mental clarity to actually notice what it is that you're doing that's causing you to feel uneasy or "dis-eased."
"I would encourage anyone watching this, when you meditate, at the end of a meditation, when you're feeling more peaceful, just ask yourself a simple question: 'What am I not paying attention to that would be helpful? … Then just listen. You'll be amazed at what comes up," Ornish says.
"If you want to learn how to meditate, we can do it right now. It takes all of 30 seconds. Close your eyes, assuming you're not in a car or some place that you need to be looking, and take a deep breath. Bring your awareness to one of these mantra sounds. Let's use the word 'one,' because it's secular and it wouldn't offend anyone.
[Just intone] 'One' … When you run out of air, do it again. Over and over again. What invariably will happen is your mind will start to wander. You'll start to think about 1,000 things you should be doing or forgot to do or whatever. That's normal. Everybody's mind wanders. If you become aware that you're thinking about something else, just bring it back to the sound. Then your mind really begins to quiet down in a very deep way …
What I find is that the consistency is more important than the duration … Just a few minutes at the beginning of the day or the end of the day can really make a huge difference. If you can do more, even better."
Intermittent Fasting
In his book, Ornish also suggests making breakfast and lunch the main meals of your day, and then eating a much smaller dinner or nothing at all, so that you're intermittently fasting for at least 12 to 14 hours every day. This is similar to the kind of meal timing schedule as my peak fasting regimen.
I personally believe a six- to eight-hour eating window is better, and I typically maintain a daily five- to six-hour eating window. The primary reason, from my review of the literature, is the shortened eating window is a more effective activator of autophagy and removal of cellular debris that will contribute to deadly chronic inflammation.
"First of all, you sleep better because your body's not trying to work, process and digest your food while you're trying to rest and sleep. Also, there's a lot of evidence that [intermittent fasting] gives your body a chance to detoxify and clean itself out.
It's one of the reasons why when you eat a healthier diet, not just what you eat but how you eat and when you eat, will make a difference as well. The challenge with that is … that most of us in our culture tend to connect with our family or loved ones over dinner.
When you're pushing back that window to three hours before bed time, that could be a challenge. But, it's just an opportunity for exploring some novel approaches, I guess."
Removing the Distinctions Between Diseases
In his book, Ornish presents what is essentially a unifying theory of chronic disease. He explains:
"We tend to think of heart disease, diabetes, prostate cancer and Alzheimer's as being fundamentally different diseases. I'm putting forth a radically new unifying theory, which is that they're really not different diseases.
They're different manifestations of the same underlying biological mechanisms that are disordered, such as chronic inflammation, oxidative stress, changes in the microbiome, immune function, gene expression, telomeres, chronic stimulation of the sympathetic nervous system, autophagy and angiogenesis.
Each one of these, in turn, is directly influenced by what we eat, how we respond to stress, how much exercise we get and how much love and support we have. Because these underlying mechanisms are so dynamic, most people feel so much better …"
Indeed, Ornish's work reveals these diseases do not require different sets of diets and lifestyle programs. It's the same for all. According to Ornish, this is also one of the reasons why so many of these diseases are comorbidities. People who have heart disease often also have high blood pressure, diabetes, high cholesterol and/or other chronic inflammation, for example.
This makes sense if they're all different manifestations of the same underlying cause. What this means too is that by implementing these healthy lifestyle strategies, you're not just preventing or reversing one particular disease, you protect yourself against all of them simultaneously.
For example, Ornish completed a randomized trial with Dr. Peter Carroll, chair of urology at the University of California, San Francisco and a leading urologist, and the late Dr. Bill Fair, then-chair of urology at Memorial Sloan Kettering Cancer Center in New York, showing that the same lifestyle changes that reverse heart disease also can often stop and even reverse the progression of early stage prostate cancer.
And contrary to conventional therapies, there are no serious side effects of these lifestyle strategies. As mentioned earlier, Ornish is now also studying the impact of these lifestyle modifications on Alzheimer's disease.
Where to Find Ornish's Program
If you're interested in Dr. Ornish's program, you can get all the information you need from his book, "Undo It! How Simple Lifestyle Changes Can Reverse Most Chronic Diseases."
If you would like further guidance, you can find a listing of all the sites that have been trained and certified to teach the program on Ornish.com, along with support groups you can attend free of charge.
At present, there are facilities offering the program in 18 states. Ornish.com also lists about 100 video testimonials, including one by Dr. Robert Treuherz, an internist whose heart disease was so severe he was on the waiting list for a heart transplant. While waiting for a donor to appear, he went through Ornish's program at UCLA.
"After nine weeks, he improved so much he didn't need a heart transplant anymore," Ornish says. "What's the more radical intervention here? A heart transplant, which costs $1.5 million and a lifetime of immunosuppressive drugs, or 'Eat Well, Move More, Stress Less, Love More?' We have over a dozen cases like that."
Become a Certified Ornish Program Provider
If you're a health care provider — be it a doctor, nurse, nurse practitioner, meditation/yoga teacher, exercise physiologist, registered dietitian or psychologist — his site also provides information on how to become a certified provider of the Ornish program.
"Medicare and many insurance companies will pay the same reimbursement, whether it's offered in a physician's office or in a hospital or in a large academic institution," he says.
"We're creating a new paradigm of health care rather than sick care … Medicare currently only pays for reversing heart disease. Some of the other insurance companies cover it not only for heart disease but also for Type 2 diabetes, or even two or more risk factors like obesity, high cholesterol, high blood pressure and so on. Most people with heart disease will be covered if they can go to one of our programs."
The training, given in the Bay Area, is a combination of didactic and experiential learning where you go through the program from start to finish, just as if you were a patient. In addition to that, you attend lectures by Ornish and others to learn the scientific basis for all of the modalities, and how to incorporate the knowledge into your day-to-day life.
Further ongoing training is provided both on-site and through video technologies. To maintain the quality of the program, providers are required to go through reaccreditation on an annual basis.
"Most people who do it say, 'This is what I've been waiting for. This is why I went into health care.' If we're just a collection of algorithms, we're going to get replaced by artificial intelligence and probably an iPhone app before long … For me, at least, it's part of our conspiracy of love. When you go through this program, you can really experience the difference it can make.
We so often think that advances in medicine have to be something really high-tech or expensive … I think our unique contribution has been to use these very high-tech, expensive state-of-the-art scientific measures to prove how powerful this very simple and low-tech and low-cost program can be …
Even in three and a half days, people often find that they have life-transforming experiences, which make them that much more passionate and committed and effective in training their patients who they ultimately will be working with."

Reproduced from original article:
https://articles.mercola.com/sites/articles/archive/2020/01/15/iron-overload-destroys-mitochondria.aspx
STORY AT-A-GLANCE
Iron is essential for life as it transfers oxygen to your tissues. Hemoglobin, the protein in your red blood cells, contains iron at its core, which reversibly binds to oxygen and supplies your tissues with it

Without proper oxygenation, your cells quickly start dying. However, excess iron can also cause severe problems by encouraging oxidation and tissue damage

Common health problems associated with elevated iron levels include cirrhosis, cancer, hepatitis C, gouty arthritis, arrhythmia, cardiovascular disease, Type 2 diabetes, Alzheimer's and more

Recent research shows excessive iron damages mitochondrial function and impairs your heart function by inducing the death of muscle cells in your heart

Your iron level can be easily determined with a serum ferritin test. I believe this is one of the most important tests that everyone should have done on a regular basis as part of a preventive, proactive health screen
Iron is necessary for life as it essential to transfer oxygen into your tissues. Hemoglobin, the protein in your red blood cells that contains iron at its core, reversibly binds to oxygen and supplies your tissues with it. Without proper oxygenation, your cells quickly start dying.
Iron is also a key component of various proteins and enzymes, and is involved in energy production, immune function, metabolism and endocrine function. For these reasons, low iron (anemia) can cause significant health problems.
However, what many don't realize is that excess iron is actually more common than too little, and iron overload can be even more problematic, as detailed in "Why Managing Your Iron Level Is Crucial to Your Health," which features my interview with Gerry Koenig, former chairman of the Iron Disorders Institute and the Hemochromatosis Foundation.
Because your body has a limited capacity to excrete iron, it can easily build up in organs like your liver, heart and pancreas. This is dangerous because iron is a potent oxidizer that can damage your tissues and contribute to a variety of health problems, including but not limited to:
Cirrhosis

1

Cancer, including bowel,

2

 liver

3

 and lung cancer

4

 — Elevated ferritin is associated with a 2.9 times higher risk of death from cancer

5

 and blood donors have been shown to have a lower likelihood of developing certain cancers than nondonors

6

,

7

Hepatitis C

8

 — As noted in a 2007 paper,

9

 even "mild or moderate increase of iron stores appears to have significant clinical relevance" in this and other conditions
Gouty arthritis

10

Cardiac arrhythmia

11

Cardiovascular disease

12

Type 2 diabetes

13

 and metabolic syndrome — Elevated ferritin has been linked to dysfunctional glucose metabolism,

14

 raising the risk of diabetes fivefold in men and fourfold in women, a magnitude of correlation similar to that of obesity.

15

High ferritin also doubles your risk of metabolic syndrome,16 a condition associated with an increased risk of high blood pressure, liver disease and heart disease

Alzheimer's disease

17
Iron Overload Impairs Mitochondrial Function
Iron causes significant harm primarily by catalyzing a reaction within the inner mitochondrial membrane. When iron reacts with hydrogen peroxide, hydroxyl free radicals are formed.
These are among the most damaging free radicals known, causing severe mitochondrial dysfunction, which in turn is at the heart of most chronic degenerative diseases. The hydroxyl free radicals are an oxidative stress that will also damage your cell membranes, stem cells, protein and DNA.
In addition to all this damage, recent research18 shows excessive iron also promotes apoptosis and ferroptosis in cardiomyocytes. Apoptosis is the programmed cell death of diseased and worn-out cells, and as the name implies, ferroptosis refers to cell death that is dependent on and regulated by iron specifically.19
Cardiomyocytes are muscle cells in your heart that generate and control the rhythmic contractions in your heart, thus allowing it to maintain a healthy rhythm.20 In short, this tells us that excess iron has the ability to impair your heart function by inducing mitochondrial abnormalities and the death of muscle cells in your heart.
How Iron Overload Affects Your Risk of Alzheimer's Disease
Aside from raising your risk of heart-related problems, iron overload is also of particular concern in Alzheimer's disease,21,22,23 the prevalence of which has dramatically risen in recent decades.
According to research24,25 published in 2018, buildup of iron — which increases oxidative stress and has a type of "rusting effect" in your brain — is common in most Alzheimer's patients. As noted by the authors:26
"In the presence of the pathological hallmarks of [Alzheimer's disease], iron is accumulated within and around the amyloid-beta plaques and neurofibrillary tangles, mostly as ferrihydrite inside ferritin, hemosiderin and magnetite.
The co-localization of iron with amyloid-beta has been proposed to constitute a major source of toxicity. Indeed, in vitro, amyloid-beta has been shown to convert ferric iron to ferrous iron, which can act as a catalyst for the Fenton reaction to generate toxic free radicals, which in turn result in oxidative stress."
Other research 27 suggests elevated cerebrospinal fluid iron levels are strongly correlated with the presence of the Alzheimer's risk allele APOE-e4, and that elevated levels of iron in your brain may actually be the mechanism that makes APOE-e4 a major genetic risk factor for the disease.
A primary focus of conventional treatment so far has been to clear amyloid proteins, but while that approach seems logical, such attempts have met with limited success.
Researchers now suggest clearing out excess iron may be a more effective way to reduce damage and slow or prevent the Alzheimer's disease process. You can learn more about this in "How Excess Iron Raises Your Risk for Alzheimer's."
Iron Dysregulation Is Surprisingly Common
It's easy to get too much iron as it's commonly added to most multivitamins. Many processed foods are also fortified with iron. Two servings of fortified breakfast cereal may provide as much as 44 milligrams (mg) of iron in some cases,28 bringing you dangerously close to the upper tolerance limit of 45 mg for adults, and well over the recommended daily allowance, which is a mere 8 mg for men and 18 mg for premenopausal women (i.e., women who still get their monthly period).29
Unfortunately, many doctors don't understand or appreciate the importance of checking for iron overload. One of the greatest risk factors for iron overload is having a condition called hemochromatosis30 — one of the most prevalent genetic diseases in the U.S. — which impairs your body's iron regulation, causing you to absorb higher than normal amounts.
The C282Y gene mutation is thought to be responsible for the majority of hemochromatosis cases. It takes two inherited copies of the mutation (one from your mother and one from your father) to cause the disease (and even then, only some people will actually get sick).
More than 30% of Americans are thought to have two copies of this defective gene31 and, according to one study,32 an estimated 40% to 70% of those with two defective C282Y genes will develop clinical evidence of iron overload.
If you have just one copy, you won't become ill but you will still absorb slightly more iron than the rest of the population,33,34 thus placing you at increased risk for overload and the complications associated with it.
Common Factors That Increase Your Risk of Iron Overload
Virtually all adult men and postmenopausal women are also at risk for iron overload since they do not lose blood on a regular basis. Blood loss is the primary way to lower excess iron, as the body has no active excretion mechanisms. Other potential contributors to high iron levels include:
Cooking in iron pots or pans — Cooking acidic foods in these types of pots or pans will elevate iron absorption.
Eating processed food products like cereals and white breads fortified with iron — The iron used in these products is inorganic iron, not much different from rust, and it is far more dangerous than the iron in meat.
Drinking well water that is high in iron — The key here is to make sure you have some type of iron precipitator and/or a reverse osmosis water filter.
Taking multiple vitamins and mineral supplements, as both of these frequently have iron in them.
Regularly consuming alcohol, as this will increase the absorption of iron in your diet.
How to Check for and Address Iron Overload
Checking your iron levels is easy and can be done with a simple blood test called a serum ferritin test. I believe this is one of the most important tests that everyone should have done on a regular basis as part of a preventive, proactive health screen. The test measures the carrier molecule of iron, a protein found inside cells called ferritin, which stores the iron. If your ferritin levels are low, it means your iron levels are also low.
The healthy range of serum ferritin lies between 20 and 80 nanograms per milliliter (ng/ml). Below 20 ng/ml is a strong indicator that you are iron deficient, and above 80 ng/ml suggests you have an iron surplus. An ideal range is between 40 and 60 ng/ml.
Please note that many health sites will tell you that "normal" can be much higher than that, but as I discuss with Koenig in the earlier referenced article, levels over 300 ng/ml are particularly toxic and will eventually cause serious damage.
If you have hemochromatosis, or if a serum ferritin blood test reveals elevated iron levels, donating your blood two or three times a year is the safest, most effective and inexpensive remedy. If you have severe overload you may need to do more regular phlebotomies.
If, for some reason, a blood donor center is unable to accept your blood for donation, you can obtain a prescription for therapeutic phlebotomy. At the same time, you'll also want to avoid consuming excess iron in the form of supplements, in your drinking water (well water), from iron cookware or fortified processed foods.
You can also limit iron absorption by not eating iron-rich foods in combination with vitamin C-rich foods or beverages, as the vitamin C boosts iron absorption. If needed, you could also take a curcumin supplement. Curcumin acts as a potent chelator of iron and can be a useful supplement if your iron is elevated.
GGT Test Is Also Advisable to Rule Out Iron Toxicity
Aside from a serum ferritin test, a gamma-glutamyl transpeptidase (GGT) test can also be used as a screening marker for excess free iron and is a great indicator of your risk for sudden cardiac death, insulin resistance, cardiometabolic disease35 and chronic kidney disease36 as well.
In recent years, scientists have discovered GGT is highly interactive with iron. Low GGT tends to be protective against higher ferritin, so if your GGT is low, you're largely protected even if your ferritin is a bit higher than ideal.
When both your serum ferritin and GGT are high, you are at significantly increased risk of chronic health problems and early death,37,38 because then you have a combination of free iron (which is highly toxic), and the iron storage to keep that toxicity going.39 That said, even if your ferritin is low, having elevated GGT levels is cause for concern and needs to be addressed.
For this reason, getting a GGT test in addition to a serum ferritin test is advisable to rule out iron toxicity. The ideal level of GGT is below 16 units per liter (U/L) for men and below 9 U/L for women. Above 25 U/L for men and 18 U/L for women, your risk of chronic disease increases significantly.
To lower your GGT level you'll need to implement strategies that boost glutathione, a potent antioxidant produced in your body, as GGT is inversely related to glutathione. As your GGT level rises, your glutathione goes down. This is in fact part of the equation explaining how elevated GGT harms your health. By elevating your glutathione level, you will lower your GGT.
The amino acid cysteine, found in whey protein, poultry and eggs, plays an important role in your body's production of glutathione. Red meat, which does not contain cysteine, will tend to raise GGT, as will alcohol, so both should be avoided.40
Certain medications can also raise your GGT. If this is the case, please confer with your doctor to determine whether you might be able to stop the medication or switch to something else. General detoxification is another important component if your GGT is high, as your liver's job is to remove toxins from your body. The fact that your GGT is elevated means your liver is under stress.
Annual Ferritin Test Is an Important Health Screen
For adults, I strongly recommend getting an annual serum ferritin test to confirm you're neither too high nor too low. When it comes to iron overload, I believe it can be every bit as dangerous to your health as vitamin D deficiency, and checking your iron status is far more important than your cholesterol.
While a full iron panel that checks serum iron, iron-binding capacity and ferritin can be helpful, you really only need the serum ferritin test, plus the GGT test. Your doctor can write you a prescription for these tests, or you can order them from HealtheIron.com.
Again, if your ferritin is high, the easiest way to lower it is to donate blood two or three times a year. U.S. legislation allows all blood banks to perform therapeutic phlebotomy for hemochromatosis or iron overload. All you need is a doctor's order.
Also, unless you have a lab-documented iron deficiency, avoid iron-containing multivitamins, iron supplements and mineral supplements that contain iron if your levels are already high.
– Sources and References

Reproduced from original article:
https://articles.mercola.com/sites/articles/archive/2014/08/13/flawed-research-beta-blockers.aspx
August 13, 2014
STORY AT-A-GLANCE
European doctors may have caused as many as 800,000 deaths in five years by following the "standard of care" to use beta-blockers in non-cardiac surgery patients—a guideline based largely on discredited science

The discredited researcher, who was fired for scientific misconduct in 2011, was also the chairman of the committee that drafted the European treatment guideline

An investigation into the flawed study has now been completed, and while the full extent of the researcher's scientific misconduct is almost impossible to ascertain, it appears to be extensive

Investigations assessing the prevalence of scientific fraud and/or its impact show that the problem is widespread and serious
By Dr. Mercola
Investigations assessing the prevalence of scientific fraud and/or its impact show that the problem is widespread and serious—to the point of making most of "science-based" medicine a genuine joke.

Conflict of interest is another pervasive problem that threatens the integrity and believability of most studies. We've been repeatedly faced with study findings that are clearly tainted with industry bias.

The soda industry's study1, 2 finding that drinking diet soda makes you lose more weight than drinking no soda at all is just one of the most recent examples. It blatantly contradicts a massive body of research demonstrating that artificial sweeteners disrupt your body's metabolism and lead to greater weight gain than regular sugar.

Earlier this year, I reviewed findings that a flawed research paper may have led to the death of as many as 800,000 Europeans. The discredited paper served as the basis for a guideline3 that helped establish the "standard of care" to use beta-blockers in non-cardiac surgery patients.

The study's author, Dr. Poldermans, was also the chairman of the committee that drafted the guideline (he has since resigned from his position with the task force4).

Physicians who failed to follow this guideline were at risk of medical reprimands. This case is a sobering example demonstrating the need for maintaining strict scientific integrity, and why the issue of conflicts of interest really needs to be more widely understood and addressed.

Scientific misconduct can have a very real impact on your health, or someone you love, as doctors routinely use published research to implement or alter treatment protocols.
Investigation Finds Serious Flaws in Prestigious NEJM Study
An investigation into Dr. Poldermans beta-blocker study has now been concluded, and as reported by Forbes,5 the full extent of the misconduct is almost impossible to ascertain, although it appears to be extensive:

"Erasmus Medical Center says it has wrapped up its investigation of Don Poldermans, the disgraced cardiology researcher who was fired for research misconduct…

One major finding… is that the most prestigious and influential publication from the Poldermans' group, the 1999 publication of the DECREASE 1 study in the New England Journal of Medicine6– appears to be riddled with serious problems…

The Dutch investigators found a number of important discrepancies between the trial conduct and the written protocol found in the archive of the Medical Ethics Committee. Poldermans told the investigators that there was an updated version of the protocol but this document has not been found."

Another major problem is that while Dr. Poldermans claimed adverse events were evaluated by two cardiologists who allegedly made up the trial's safety committee – both of them deny having any involvement in the study.

Only one of them could remember having been asked to participate, but claims he never actually did any evaluations. According to Dr. Poldermans, the two cardiologists had reviewed all patient data. He also claims that it was this two-man safety committee's decision to end the trial early. According to the featured article:7

"One member said that he had given some advice to Poldermans by telephone about 'stopping rules.' Poldermans told the investigators that, contrary to the published report, the decision to stop the trial had been made by 'the steering committee.'

Perhaps surprisingly, the report does not conclude that the trial is invalid. Instead, it concludes that doubts about the scientific integrity can neither be confirmed nor denied."

The investigators also reviewed Dr. Poldermans extensive body of work, some 495 studies in all, trying to ascertain whether the studies actually took place. Lack of documentation and missing records hampered the investigation, suggesting Dr. Poldermans contribution to the field of medicine may indeed have been based on large-scale misconduct.
Most Misconduct Occurs in Drug Research
Previous investigations8 have revealed that the vast majority of scientific misconduct occurs in the drug literature, compared to the biomedical literature. Three guesses as to why that might be, and the first two don't count… Of course the answer is massive drug company conflict of interest and manipulation.

Two years ago, researchers at the University of Illinois at Chicago's Center for Pharmacoeconomic Research found that nearly 75 percent of retracted drug studies were attributed to scientific misconduct, which includes data falsification, data fabrication, questionable veracity, and plagiarism.

Tragically, since these are the types of studies that many health care professionals rely on to make treatment recommendations, large numbers of patients can be affected when false findings are published.

This certainly appears to be the case here—nearly one million surgical patients losing their lives over a five-year span as a result of a hazardous drug guideline is pretty significant.

Vioxx is another example of what canhappen when a drug is manufactured and marketed under false pretenses. It killed more than 60,000 people in just a few years' time, before it was removed from the market.

To this day there are lingering questions about the soundness of the research backing Vioxx. In 2008, Dr. Joseph S. Ross of New York's Mount Sinai School of Medicine came across ghostwritten research concocted by the company's marketing department,9 while reviewing documents related to lawsuits filed against Merck…

It's important to understand that our current medical system has been masterfully orchestrated by the drug companies to create a system that gives the perception of science while in fact being a heavily manipulated process designed to sell expensive and potentially toxic drugs. The drug companies that make them benefit, while your health suffers.
Understanding the Potential Risks and Benefits of Beta-Blockers
Beta-blockers are drugs commonly used in the treatment of high blood pressure and congestive heart failure. They dilate your blood vessels, which reduces your heart rate and blood pressure.

Until recently, the European Society of Cardiology (ESC) recommended using beta-blockers in patients undergoing non-cardiac surgery as well, regardless of whether the patient had a heart condition.

The medical literature and media articles reflect ongoing concern and confusion about whether or not to use beta-blockers in non-cardiac surgeries. What the media are missing is that there are two different classes of patients, and the studies typically involve either one or the other—but rarely do they compare both.

When viewed in total, the research suggests that giving beta-blockers to non-cardiac surgery patients can have lethal consequences in people who do not have a pre-existing, serious, life-threatening heart condition.

In one study,10 perioperative use of beta-blockers showed that people who had the highest risk of dying from them were the ones with the lowest cardiac risk. In effect, they found that perioperative beta blockers may have helped those with the most serious pre-existing heart conditions, while harming those with little or no prior heart risks.11

Anytime drugs are involved, it's important to understand and weigh the risks and benefits. In this case, in order for non-cardiac perioperative beta blockers to be of potential benefit, the risks associated with heart disease must outweigh the heavy risk and side effects of the drug itself, which covers a very limited target population. The moral of this story is that patients should push back to ensure the physician sees a definite need before prescribing this, or any other, drug. In this case, it appears that nearly a million Europeans with little or no need were given the drug as part of a routine guideline, and paid with their lives.
How Many Americans May Have Been Harmed by Similar Guidelines?
If the claim that beta-blockers may be killing some surgical patients — those who don't already have serious risks for cardiac conditions, and who are not already on beta-blockers – what is the potential number of deaths in the US? Fortunately, according to a previous Forbes article12 published in July 2013, US guidelines are less aggressive in their support of perioperative beta blockers. Researchers say more than 30 million non-cardiac surgeries occur in the US each year,13 so if you divide 30 million by the 25 percent that European researchers claim may be harmed by this one-size-fits-all practice, you end up with a number of 7.5 million American surgery patients POTENTIALLY harmed by beta blockers each year. The numbers could be higher, or lower.

According to the CDC,14 the total number of surgical procedures performed in the US is 51.4 million, of which 4.7 million are cardiac-related. Using this statistic, the number of Americans potentially affected by dangerous beta-blockers is 46.7 million, giving us a potential number of more than 11.6 million who could die from this drug every year in the US. On the other hand, we don't know how many already had a life-threatening heart condition prior to going in for non-cardiac surgery and might have benefited from the drug, opposed to patients whose risk of death is increased by the absence of prior heart disease…
Tragic Fact: Most Research Claims Cannot Be Trusted
In 2005, Dr. John Ioannidis, an epidemiologist at Ioannina School of Medicine in Greece, showed that there is less than a 50 percent chance that the results of any randomly chosen scientific paper will be true.15 So just think about this for a moment. You have a far better chance of tossing a coin and guessing correctly than you do for any random "scientific" paper is valid. This is extraordinary, especially since skeptics who regularly ridicule natural medicine use these studies as a justification for the vilifications.

Additionally, a large number of investigations have revealed that when industry funds the research, it's virtually guaranteed to be favorable to their product. Other conflicts of interest play a significant role in the outcome as well. Did the fact that Dr. Poldermans was the chairman of the committee that drafted the beta-blocker guideline influence his research conduct? We don't know, but there's always a risk that hidden incentives can come into play with this kind of conflict of interest.

In recent years, a number of individuals have taken it upon themselves to prove just how easily the system can be fooled by fake science. A previous article in Slate Magazine16 headlined: "How Gobbledygook Ended Up in Respected Scientific Journals," reveals how a group of MIT graduate students created a program that randomly generates computer-written research papers. Shockingly, these fake papers have been routinely published in various scientific journals over the past several years.17

No one knows exactly how many have been published as the creators of the program, called SCIgen, made it available for free download. An unknown number of people have used it18 besides its creators. Cyril Labbé, a French computer scientist developed a way to detect SCIgen generated manuscripts,19 and have alerted publishers about 205 of them so far. Confounding the problem further, highly paid PR firms disguised as scientific organizations have been created for the specific purpose of controlling how the media reports new science and portrays industry. Two examples are Science Media Centre (SMC) and the American Council on Science and Health (ACSH), both of which are heavily funded by the industries they represent.
Exercising Good Judgment in an Era of Conflicting Interests
Ultimately, the take-home message here is that even if a drug or treatment is "backed by science," this does not guarantee that it's safe or effective. Likewise, if an alternative treatment has not been published in a medical journal, it does not mean it is unsafe or ineffective. This is why it's crucial to have a philosophical framework to assist you in evaluating all these studies. First, always consider the source of the information… Who funded the study and where it was published? Also, do not accept the findings of any single paper, as scientific results are only reliable after replication and the building of consensus through time. Look for corroboration.

Anytime you're trying to address a health issue, make full use of all the resources available to you, including your own common sense and reason. Since it is well established that most drugs do absolutely nothing to treat the cause of disease, it would be prudent to exercise the precautionary principle when evaluating a new drug claim, as it will more than likely be seriously flawed, biased, or worse.

If you value your health and life, remember that prescription drugs kill more people than illegal drugs or motor vehicle accidents. Hypertension is dangerous if uncontrolled, increasing your risk for heart attack and stroke. But using drugs like beta-blockers to lower your blood pressure may shorten your lifespan instead of extending it. For recommendations on lowering your blood pressure without the use of drugs, please see my previous article, "Foundational Lifestyle Strategies to Maintain Healthy Blood Pressure."

If you're facing a health challenge, it is best to identify a qualified natural health consultant—someone who really understands health at a foundational level and has had extensive experience in helping others resolve their health care challenges. Just make sure to see a competent regular physician to make certain any serious conditions like cancer are ruled out as well.
Written by Brenton Wight, Health Researcher, LeanMachine
Copyright © 1999-2020 Brenton Wight, LeanMachine
This site is non-profit, existing only to help people improve health and immunity
Updated 29th May 2020

Daily Coronavirus Infections, Death and Recovery Numbers
Daily graphical and numerical reports of infections, deaths and recovery, total and by country:
www.corona.help
For Australia, go to www.corona.help/country/australia
For Australia by State, go to: www.covid19data.com.au/states-and-territories
World Health Organisation daily statistics:
www.who.int/emergencies/diseases/novel-coronavirus-2019/situation-reports
Australia 29th May 6:25 pm Central time
7,165 infected
103 died (mostly elderly with other existing medical conditions, and probably taking statins and deficient in Vitamins D, C, B, Magnesium, Zinc, Iodine and Selenium)
6,580 Recovered
482 Active Cases
5 in Serious or Critical Condition
1,367,444 Tests
As of 5:40 am today, Australia is the 63rd country on the list sorted by total infections order, and 69th sorted by deaths. The lower on the list, the better we are controlling the virus spread, and treating the patients, compared to other countries. Australia has been gradually dropping in the list, but this can change at at any time.
Many more people are recovering than those being infected every day, so active cases are dropping, Australia now 98th on the list sorted by active cases (all lists in decreasing order).
World infections 29th May 2020 5:38 am
6,016,416 infected
365,048 died
2,576,728 Recovered
52,872 in Serious or Critical Condition

NOTE: The infected figure quoted is misleading, as this is the total confirmed from day 1 of the pandemic. We must subtract the recovered figure (and the deaths) to get the active cases number. Given that many people who recovered do not get tested again because of the disappearance of symptoms and the shortage of test kits, they are not counted as recovered, so the active figure may be significantly less, but many infected patients with no or few symptoms may not get tested because of the test kit shortage, and they are probably already in isolation anyway, so the active figure may be higher. In some countries with large populations in remote areas and few medical facilities, infections and deaths go untreated and unreported.
Due to the inaccuracy of the testing, is is possible that a large proportion of those tested positive do not actually have the virus. In spite of these large variances, the figures advertised do give some indication of how fast or slow the virus is spreading.
Statistics
The old saying: "There are lies, damn lies, and then there are statistics" is true when attempting to decipher the real truth about Coronavirus numbers. In China, it is reported that numbers were covered up, and true infections and deaths may have been 10 times the number reported. Doctors were told to use other descriptions on death certificates, claiming pneumonia, heart attack, etc instead of Coronavirus as the cause of death.
In the Western world, the media thrives on death. Doctors are urged to blame Coronavirus when there are often several other health conditions that actually caused the death, when a true diagnosis has never been made and only suspected. Why? High death numbers force politicians to supply benefits to health workers, more equipment, etc. Follow the money.
Deaths from heart attack and other serious conditions has dropped off remarkably in recent weeks, because those deaths are now being reported as Coronavirus deaths.
A recent Stanford University study found that in California, many more people than estimated have unknowingly contracted the virus, mostly with no symptoms at all, so the actual death rate is much lower than stated. Read more:
www.leanmachine.net.au/healthblog/stanford-team-finds-evidence-covid-19-mortality-rate-is-as-low-as-2-17-times-lower-than-whos-estimate
Despite the "Death Virus" headlines, the chart here shows Flu kills more people world wide than COVID-19 in the first 3 months of 2020.
However, 2 months on at the end of May 2020, COVID-19 has supposedly killed over 365,000 people world wide. At the same time in Australia, Flu infections and deaths are down by 90% although Australia and other Southern countries are coming into the Winter Flu season where flu death numbers will ramp up again. Note that deaths are listed as caused by Coronavirus without autopsies or testing, only by "guessing" without any confirmation. Because people who die nearly always have other conditions, those other conditions or medications may have been the cause or certainly co-contributors to those deaths.
Should I get the APP?
There are more than privacy concerns with "The App". Read more about how the USA are promoting the App and the dangers in using it:
www.leanmachine.net.au/healthblog/contact-tracing-apps-violate-privacy
Australian Death Rate
The Australian death rate is less than 1.5% of infected people, compared with 6% world-wide, so Australia is doing well so far in comparison, but if the infection ramps up exponentially, there may be not enough hospitals, ventilators, other equipment and medical staff to treat very sick patients, and doctors will have to make decisions who gets the resources, which means who lives and who dies.
Note: Ventilators are extensively used in hospitals. In the USA, hospitals are paid tens of thousands of dollars by the Government for every patient who is put on a ventilator, so many receive ventilator treatment even when the requirement is in doubt, but they may be causing more harm than benefits. Read More:
www.leanmachine.net.au/healthblog/ventilators-may-increase-risk-of-death-from-covid-19
We have achieved minimal infections due to the isolating and social distancing directives.
Infections are already reducing, but to contain the virus, new cases must stop for 2 weeks, with every infected person fully recovered.
Deaths in Perspective
The media loves headlines about the COVID-19 death toll, but fail to mention:
– Every day, 48 Australians die from heart disease.
– Every year hundreds of Australians die from being overweight or obese. Why are there no laws about fizzy drinks and fries?
– Every year, 20,000 Australians die from smoking. Why is it still legal to smoke?
– Every year, the flu kills several thousand Australians, in spite of record flu jabs administered. Where were the locknowns and social distancing orders?
– Australian bushfires killed 33 Australians in the last year.
– Breast cancer kills over 3,000 Australian women in 2019.
– Asthma kills over 400 Australians each year.
– Motor accidents kill over 1,000 Australians every year, with twenty times that number injured or disabled. Why are cars not banned from roads?
Effect of Warmer Climate on Deaths
Why is it that the Australian States with the warmest climate have the lowest death rate?
Statistics at 30th April 2020:
Warm States are:
Northern Territory: 28 cases, 0 deaths (0% death rate)
South Australia: 438 cases, 4 deaths (0.9% death rate, most imported from cruise ships)
Western Australia: 551 cases, 8 deaths (1.5% death rate, most imported from cruise ships)
Queensland: 1034 cases, 6 deaths (0.6% death rate)
Cooler States are:
New South Wales: 3018 cases, 40 deaths (1.33% death rate)
Victoria: 1354 cases, 18 deaths (1.33% death rate)
Tasmania: 219 cases, 12 deaths (5.5% death rate)
Death rates in cooler climates are always higher, because:
1. The body's immune system does not work as well at cooler temperatures
2. People spend more time indoors, have lower Vitamin D, less fresh air, and poor circulation.
Social Distancing
Social Distancing may actually worsen epidemic outcomes in the long term, as isolation causes reduced immunity, mental problems, fear of unemployment and uncertain financial future and more. Read a detailed explanation:
https://www.leanmachine.net.au/healthblog/social-distancing-may-worsen-epidemic-outcomes/
Chinese Death Rate
Males have been dying at a greater incidence than females, according to a study of 55,000 deaths. It is not a hormonal difference, it is the fact that smoking is much more evident in the male population. If we smoke we die. Of course, everyone dies sooner or later, but smokers die sooner, if not from the Coronavirus, then lung cancer or something else.
Deaths generally only occur when there are other health factors involved. In order of death rate:
Cardiovascular disease (statin and blood pressure medication)
Diabetes (obesity, statin and blood pressure medication)
Chronic respiratory disease (a result of low Vitamin D3 caused by statins)
Hypertension (blood pressure medication)
Cancer (immune-depressing drugs)
Others including other medications that reduce immunity
What is Coronavirus?
Coronaviruses are a family of viruses containing over a hundred different strains, seven of which cause the common cold. Some of these viruses exist naturally within the human virome, and never express themselves pathogenically, but will potentially cause false positives through the many different COVID-19 testing methods.
Read more about the Virome:
www.leanmachine.net.au/healthblog/profound-implications-of-the-virome-for-human-health-and-autoimmunity
This group of viruses have been around for a long time, first discovered in 1937 in bird populations. In the 1960's found in humans and normally responsible for the common cold. They can be zoonotic (transferred back and forth between animals and humans) and cause diseases in mammals and birds. Sometimes these viruses mutate, often coming from bats, snakes, pigs (swine flu) or other animals. Other mutated versions of Coronavirus have been SARS and MERS.
The SARS virus is well-documented as a weaponised version of Coronavirus, built by the Chinese Virus Laboratory in Wuhan and caused the previous SARS Epidemic. Read more:
www.leanmachine.net.au/healthblog/sars-cov-2-a-biological-warfare-weapon
This virus, originating in Wuhan, China, now named SARS-CoV-2 (Severe Acute Respiratory Syndrome Coronavirus 2), causes a disease, originally code-named Novel Coronavirus 2019 (nCoV-2019) but then re-named to COVID-19 that spreads more rapidly than SARS, MERS and Flu viruses, but causes death only in those whose immune system is compromised, mainly in those over 50 years old, mainly in the 80+ range, or those subject to air pollution (e.g. in Wuhang, the industrial area of China where air pollution is extreme) because COVID-19 affects the lungs.
COVID-19 is comparatively rare in the very young, partly because of less exposure years to pollution, and partly because the young generally have better immunity.
Viruses are very small, typically between 0.004 to 0.1 microns in size. The Coronavirus is about 0.125 microns, which is fairly large for a virus. The electron microscope image above shows the red "spikes" around the virome, giving a corona,  which gives this virus it's name.
In humans, COVID-19 causes respiratory infections which are typically mild, and the average person has little to worry about, as most symptoms vary from nothing at all, to a mild condition similar to a common cold. The common cold is a viral infection of the upper respiratory tract. Over 200 viral types are associated with colds, including Rhinovirus (a type of picornavirus with 99 known serotypes), Human Coronavirus, Influenza viruses, Adenoviruses, human respiratory syncytial virus (Orthopneumovirus), Enteroviruses other than Rhinoviruses, human Parainfluenza viruses, and human Metapneumovirus.
Past outbreaks of SARS, originating in China from Avian Flu (Bird Flu), another Coronavirus, and MERS, originating in the Middle East that sporadically jumps from camels to humans, spread to many other countries around the world and still cause problems in some areas, but the media is quiet about these as they are "old news".
Coronavirus appears to be more easily spread than SARS or MERS, but death from Coronavirus is still significantly less than SARS or MERS. The "RS" in SARS and MERS refers to "Respiratory Syndrome" and deaths are caused by pneumonia-like infection of the lungs. Even the flu causes more deaths than the Coronavirus, but the media is quiet about this, as they want "fear headlines". The Flu killed 40,000 Americans over their 2019-2020 Flu season, double the number of Coronavirus deaths world-wide. With the population of the USA at just 4% of the world, this makes the Flu 50 times more lethal than the Coronavirus, but the media is full of "Deadly Coronavirus" news.
Update 15th March: One report from National Science Review suggests that there are now 2 types of COVID-19.
Type L, the early version that is transmitted quickly, and the more recent type S which is not as contagious. This report is discredited by University of Glasgow Centre for Virus Research so at this time there are more questions than answers about Coronavirus.
Symptoms
Many infected people have no symptoms (those with a healthy immune system) or have very mild symptoms, but these people are probably the main way the virus spreads, as they have been active in the community (before isolation was enforced).
Fever
Sore Throat
Dry Cough
Muscle pain
Shortness of breath
Pneumonia-like illness
Loss of taste or smell
Blood thickening (increasing risk of blood clots)
Anyone with any of these symptoms should report to their doctor or hospital or any of the helplines set up in many areas.
Do NOT report physically, use the telephone and only report physically if instructed to do so.
Man-Made Coronavirus?
A study by Greek scientists, published 27th January 2020, examined the genetic relationships of COVID-2019 and found:
"the new coronavirus provides a new lineage for almost half of its genome, with no close genetic relationships to other viruses within the subgenus of sarbecovirus," and has an unusual middle segment never seen before in any Coronavirus concluding that it could not have "jumped" from a bat or other animal to humans. Reports indicate that there are sections of the AIDS/HIV virus and the Influenza virus contained in COVID-19, confirmed by the fact that doctors in China, France and now Australia have been using AIDS medications to treat Coronavirus.
The Chinese have tested every animal, dead or alive in the Wuhan Seafood Market and every test came back negative for Coronavirus, and not bats, dead or alive, had been sold or used in any way in the market.
Chinese doctors worked back among patients to find the very first person suffering from Coronavirus, treated in hospital on 1st December 2019, and found that this man had NEVER been to the Wuhan Seafood Market! In fact, out of the first 41 cases, 13 had NEVER been to the market.
This means that we are dealing with a brand new type of "man-made" Coronavirus. The scientists rejected the original hypothesis that the virus originated from random natural mutations between different Coronaviruses.
Read the documentary on the source of the virus:
www.leanmachine.net.au/healthblog/documentary-tracking-down-the-origin-of-the-wuhan-virus
Also read this article on how Harvard University was involved in modifying Coronavirus AND the Spanish Flu viruses to make them more dangerous:
www.leanmachine.net.au/healthblog/sars-cov-2-a-biological-warfare-weapon
Also read article on PROOF of man-made viruses in Wuhan lab:
www.leanmachine.net.au/healthblog/did-u-s-and-chinese-researchers-collaborate-to-create-a-coronavirus-that-can-infect-humans-shocking-2015-scientific-paper-says-yes
Who is responsible for the COVID-19 virus? Read more:
https://www.leanmachine.net.au/healthblog/the-perps-behind-covid-19
"Smoking Gun" evidence of man-made virus:
www.leanmachine.net.au/healthblog/the-smoking-gun-proving-sars-cov-2-is-an-engineered-virus
Also read this article about how the US and China may have colluded in developing Coronavirus:
www.leanmachine.net.au/healthblog/covid-19-a-leaked-virus-jointly-created-by-us-and-china
Coincidence: Research on a Coronavirus vaccine started 5 years ago, funded by Bill and Melinda Gates?
Coincidence: The Bill and Melinda Gates Foundation forecast a Coronavirus pandemic before the pandemic existed.
Coincidence: The Bill and Melinda Gates Foundation co-hosted a pandemic exercise in late 2019 that simulated a global Coronavirus outbreak.
Coincidence: The Bill and Melinda Gates Foundation also fund the group who owns the patent to the deadly virus and were working on a vaccine to solve the predicted crisis.
Coincidence: There is a BSL-4 Virus Research Laboratory at  the Wuhan Institute of Virology (10 miles from the Wuhan Seafood market) – one of only a handful of sites in the world sanctioned by WHO (World Health Organisation) that is certified to work with Ebola virus, small pox, Coronavirus and Bats, and is linked to China's biological weapons program, which in the past has developed modified Influenza viruses as part of it's Chemical Warfare program. The Chinese have been developing deadly Coronaviruses for a long time, which may possibly relate to the outbreaks of Avian ("Bird") Flu, Swine Flu, etc. The USA was also conducting virus research about the same time, until all research of this nature was deemed to be too dangerous, and was prohibited in the USA, but of course, not in China.
News from a BBC investigation 22nd April: The USA has been funding the Wuhan laboratory for years to the tune of about $3.7 million! Read more about this report:
www.leanmachine.net.au/healthblog/shocking-coronavirus-update-u-s-government-funded-virus-research-inside-china-with-a-3-7-million-grant
Read more about bio-weapons and Coronavirus at:
www.leanmachine.net.au/healthblog/bioweapons-expert-coronavirus
Read more about the Wuhan Bioweapon Virus Lab:
www.leanmachine.net.au/healthblog/bioweapon-labs-must-be-shut-down-and-scientists-prosecuted
Coincidence: Faucci and Bill Gates predicted this pandemic in 2017. Watch this video of an interview with Bill Gates: Sorry, this video was removed 26th April for "violating YouTube's Terms of Service" in other words, YouTube, owned by Microsoft, are censoring any information that tells the truth and discredits the big drug companies.

This article may or may not remain on this site because Governments fear that releasing this information may make the World wide idiotic panic even worse, and my Google statistics are dropping rapidly daily as they are censoring this type of information. I believe in truth at any cost, something we rarely get from the "fake news" propagated by the Big Drug Companies we see on television daily.
How does COVID-19 infect the body?
There are about 40 to 50 trillion cells in the human body, plus another 100 trillion or so bacteria and other cells.
Every cell has a cell membrane on the outside, a nucleus containing our DNA, and our mitochondria in between.
The cell membrane is a complex structure. It allows nutrients to enter and feed the cell, it allows waste products to exit the cell, it controls the amount of water in the cell, and it keeps unwanted visitors out, like viruses. For a virus to enter the cell, it requires some weakness in the membrane, which happens when we have poor immunity. When the virus enters the cell, it takes it over and replicates itself. If the virus cannot find a host (one of our cells) it dies, then breaks down, and the body either uses the remains as food, or expels the waste.
Cells with important attributes in the membrane, such as high pH (alkalinity), Zinc, Vitamin C, Vitamin D, Magnesium, Zinc and other Vitamins and minerals, are generally impervious to foreign  invaders.
This is why people with a diet of processed foods, junk foods that are deficient in all of the things we need, are the ones who will suffer most or even die when they get hit with a virus.
Boosting the immune system will help people recover from COVID-19, but having a healthy immune system will help defeat the virus before it gets a foothold.
Every cell in the body has many receptors, designed to allow entry of certain nutrients. Researchers have now found that the receptor for ACE Inhibitors and ARB's (common blood pressure drugs) target a cell receptor, and this is the entry point for the Coronavirus. Read more under my heading "Get off some Drugs". Read more about why COVID-19 affects seniors, mainly those on medications:
www.leanmachine.net.au/healthblog/want-to-defeat-coronavirus-address-diabetes-and-hypertension
Can I Catch Coronavirus from Food?
This is unlikely, but food hygiene is always important. Read the full story here:
www.leanmachine.net.au/healthblog/can-you-clean-coronavirus-off-your-food
What Causes Coronavirus Deaths?
1. Poor Immune System
Only those people with poor immune systems and other medical conditions are dying. This is common among older people, because their prescribed medication makes it worse, other medical conditions make it worse, and their uptake of Vitamin D is worse, and worse again because most are taking statin drugs. Rarely, a slightly younger person dies, but invariably when their immune system is compromised, their diet is poor, they live in a polluted area, and have other existing medical conditions (along with dangerous medications that often reduce immunity).
So, age does not increase risk.
Lack of immunity increases risk.
This can be prevented by high-dose supplements of Vitamins C and D3, Selenium, Iodine, etc that can bring their immunity up to reasonable levels. Almost all seniors are on statin medication that damages Vitamin D levels, and locking them up in a Nursing Home ensures they will get no Vitamin D from the sun.
2. Cytokine Storm
Inflammation can cause a Cytokine Storm, where large numbers of white blood cells are activated and release inflammatory cytokines, in turn activating yet more white blood cells, giving a positive feedback loop, in turn causing a major immune reaction that can be deadly. Cytokine storms are said to be the cause of a majority of deaths in the Spanish Flu, Swine Flu, Epstein–Barr virus, Pneumonia, and especially COVID-19. Cytokine Storms build into Sepsis. Lab results are typically high in C-reactive protein, sedimentation rate and/or IL6 indicate that a storm is mounting. High-dose IV Vitamin C can help stop or limit these storms and the onset of Sepsis. Vitamin D3 has a unique advantage of improving immunity, yet helping to moderate an immune system in overdrive.
Another supplement to use that helps prevent a cytokine storm is Astaxanthin. Read more about Astaxanthin here:
www.leanmachine.net.au/healthblog/astaxanthin-helps-alleviate-cytokine-storm.
3. Diet
Unhealthy diets cause 11 million deaths every year, more than tobacco and high blood pressure deaths combined. Bad diets reduce immunity, making people more susceptible to all disease including Coronavirus, cancer, cardiovascular, Alzheimer's, etc.
Always eat fresh, organic food, preferable grown locally, to add decades of healthy living.
Read more about the dangers of processed food:
www.leanmachine.net.au/healthblog/ultraprocessed-food-makes-you-vulnerable-to-covid-19
4. Toxins
Modern processed food is full of pesticides, herbicides, fungicides, hormones, additives and often radioactive particles. In China, there are no restrictions or monitoring of toxins in agriculture, so any food products originating in China are not recommended to be consumed.
The moral of this story:
If we eat junk food, ignore a healthy lifestyle, ignore health supplements, suffer chronic stress, we will DIE, if not from the virus, then from the Flu (just as deadly), cardiovascular disease, diabetes, cancer, Alzheimer's or any other "modern" diseases that almost never existed a hundred years ago.
If we expect a miracle vaccination to cure the virus from the Big Drug Companies, that is a myth, and most people DIE by that myth.
The 5G Connection
Coincidence: Recently 130,000 5G antennas were installed in Wuhan city, also large 5G installations were installed in Iran and in Northern Italy, and these are the three places where Coronavirus has spread fastest and caused the most deaths. The cruise ship Diamond Princess that held passengers in their cabins for weeks because of a Coronavirus outbreak was also recently fitted with a 5G installation ship-wide. Of course, this is not proof, but it is well-known that the extremely high frequency radiation from 5G (10 times the power and up to 26 times the frequency) damages DNA and reduces immunity, and although 5G has some technical benefits, the cost to the human race is high. Scientific studies on 5G prove the danger, but telecommunications companies ignore the risk and continue the 5G rollout which is a multi-trillion dollar business.
4G wavelengths travel along the surface of the skin, but 5G penetrates deep into the body at pulsed frequencies up to 90 GHz, disrupting cell membranes and damaging our DNA.
Read more about 5G :
www.leanmachine.net.au/healthblog/siim-land-interviews-dr-mercola-about-emfd
And more about the dangers:
www.leanmachine.net.au/healthblog/5g-the-global-human-experiment-without-consent-most-censored-topic-of-our-time
Coronavirus Vaccination?
Doctors are only looking for a new vaccine, overlooking proven natural therapies that build immunity to all disease!
Vaccines can save people, but also kill people. The reported average is one death per 1 million people injected with any vaccine, however most go unreported because the deaths are normally reported as:
Some organ failure (caused by the vaccine)
Some variation of a disease that was caused by the vaccine
The vaccine caused reduced immunity
So if every person in the world was vaccinated (an impossibility) then using reported statistics, at least 7,000 people would be reportedly killed by the vaccine, and probably at least 10 times that number.
So health officials must weigh up how many can be saved by a vaccine versus how many would be killed or harmed by the vaccine.
Even Bill Gates, in a rare interview, admitted that the current flu vaccine does not work well in seniors, and that any new Coronavirus vaccine would probably harm 700,000 people! Read here:
www.leanmachine.net.au/healthblog/bill-gates-admits-700000-people-will-be-harmed-or-killed-by-his-covid-19-solution
Unfortunately, doctors ignore the natural therapies which are proven to destroy viruses and without the dangerous side-effects of vaccines and prescription medication.
Why are the big drug companies intent on discrediting all of the natural therapies and concentrating on vaccinations?
Because they make a fortune on vaccinations, and are protected from law suits when the vaccination fails, harms or kills someone!
After China's 2002 SARS-CoV outbreak, teams of US & foreign scientists first attempted to develop Coronavirus vaccines. They vaccinated animals with the four most promising vaccines, which seemed successful as all the animals developed a strong antibody response to Coronavirus. But when they exposed the vaccinated animals to the wild virus, the results were horrifying. Vaccinated animals suffered hyper-immune responses including inflammation throughout their bodies, especially in their lungs. This same "enhanced immune response" was discovered during human testing of the failed RSV vaccine tests in the 1960s when two children died.
Read more about how difficult or impossible it is to produce a Coronavirus vaccination:
www.leanmachine.net.au/healthblog/the-well-known-hazards-of-coronavirus-vaccines
Read more about the dangers of rushing a vaccine to market:
www.leanmachine.net.au/healthblog/coronavirus-vaccine-being-rushed-to-market-by-skipping-usual-animal-testing
Read more in my vaccination article:
www.leanmachine.net.au/healthblog/do-we-need-vaccinations/
Want more info on vaccinations? Go here:
www.leanmachine.net.au/healthblog/vaccinated-vs-unvaccinated-part-9
Read more again about rushing a vaccine:
https://www.leanmachine.net.au/healthblog/fast-tracked-covid-19-vaccine-what-could-go-wrong
Moderna claims vaccine trial is "promising" with a 20% serious condition rate:
www.leanmachine.net.au/healthblog/vaccine-trial-catastrophe-moderna-vaccine-has-20-serious-injury-rate-in-high-dose-group
Read about why the Governments continue the false narrative that the Coronavirus jumped from animals to humans in the Wuhan Seafood Market:
www.leanmachine.net.au/healthblog/why-is-protecting-covid-19-origin-narrative-so-important
Coronavirus Cure?
Using old technology in a new way for a better, faster cure than any vaccination:
www.leanmachine.net.au/healthblog/did-this-scientist-develop-a-cure-for-covid-19
Coronavirus Test Kits
Most testing is carried out using various PCR (polymerase chain reaction), or rRT-PCR (real-time reverse transcription polymerase chain reaction) tests, using nasal and throat swabs, and is unreliable after the first week of infection, where it may disappear in the throat but continues to multiply in the lungs.
PCR tests were developed at Berlin in January 2020,  in the United Kingdom, in South Korea, in China and the United States. Older versions of the test kits caused inconclusive results due to faulty reagents, and were not reliable until 28 February 2020, and it was not until then that state and local laboratories were permitted to begin testing.
There are many false positives, and the CDC (Centers for Disease Control) admit that the test kits do not always work properly. The USA supplies test kits for many parts of the world, but Australia has their own, developed in South Australia by SA Pathology, which give results much faster. Accuracy remains to be seen, but appears to be more successful than tests from other countries.
Read more about the evolution of the test process:
www.leanmachine.net.au/healthblog/was-the-covid-19-test-meant-to-detect-a-virus
Because there are so many different strains of the Coronavirus, including about 7 strains responsible for the Common Cold, testing often reveals an "indeterminate result" but the testing technician must give only a positive or negative result and nothing in-between, so to be on the "safe side" all indeterminate tests are classified as positive for COVID-19, so many of these results are a false positive.
In addition, humans have a natural virome (billions of friendly and helpful viruses)  that often contain Coronaviruses, that sit happily in the body doing no harm, but the tests can give a false positive again when encountering this virus.
Pregnant Women
A small Chinese study of 6 mothers who were positive for COVID-19 and who had cesarean deliveries, all had babies free from the virus, but had high levels of antibodies IgG and IgM (Imminoglobulins G and M), indicating that antibodies to the virus were present. Normally IgG passes across the placenta, but IgM does not due the the larger molecule size, but the babies acquired IgM in some way. Later testing found the babies did not develop the virus.
Medical Treatment
Standard treatment in Western countries is not always correct, sometimes completely wrong and ineffective.
Anti-viral medications have had some degree of success, but can have significant side-effects.
Many doctors in China, France, Italy, Spain and more recently in the USA, are using drugs "off-label" (i.e. not approved for use for COVID-19) such as chloroquine, hydroxychloroquine, azithromycin, lopinavir-ritonavir, favipiravir, remdesivir, ribavirin, interferon, convalescent plasma, steroids, and anti–IL-6 inhibitors, based on either their in vitro antiviral or anti-inflammatory properties.
The Malaria drugs Hydroxychloroquine brand name Plaquenil, and Chloroquine are generic drugs used to treat lupus, arthritis and malaria, and are claimed relatively safe, with the main side effect being stomach irritation, though they can cause echocardiogram and vision changes (what? heart and eye problems are safe?). Echocardiogram side effects include elongating the QT wave, meaning alteration of electrical activity in the heart, possibly causing seizure, fainting and sudden death.
Chloroquine acts as a zinc ionophore, allowing more zinc into the cells, where it promotes death of the virus.
So it is really the Zinc rather than the drug that kills the virus.
Update: Hydroxychloroquine is ONLY effective in the presence of Zinc. Read more:
www.leanmachine.net.au/healthblog/hydroxychloroquine-needs-zinc-to-be-effective-against-covid-19-infection-doctor-says
Read more about the benefits and dangers of Chloroquine at:
www.leanmachine.net.au/healthblog/antimalarial-medications-a-covid-19-treatment-option.
Hydroxychloroquine has been found useful as a preventive rather than a cure by Chinese doctors, but can moderate symptoms if administered to a sick person.
Australian doctors announced on 21st March that a trial is starting on a combination of an AIDS anti-viral drug Kaletra (a mixture of anti-HIV medications) combined with Hydroxychloroquine. This combination has had better success in-vitro when combined, much better than each individually, but we will see what happens in real people.
French doctors have conducted a successful study with a combination of Hydroxychloroquine and the antibiotic azithromycin (azithromycin is used to prevent bacterial pneumonia). This is surprising, since antibiotics generally reduce immunity, the benefit is probably due to reduced bacterial complications in the lungs that are damaged by the COVID-19 virus.
Quercetin is also being studied as a much safer alternative to Chloroquine. Read more:
www.leanmachine.net.au/healthblog/is-quercetin-a-safer-alternative-to-hydroxychloroquine<
Another study is under way using Remdesivir, a drug originally intended for treating the Ebola virus.
In Australia, symptoms have been very mild, and patients have recovered with "only the use of Paracetamol" (Acetaminophen in the USA). What did these doctors learn at medical school?
How could they forget the basic rule by the ancient Greek physician Parmenides about 2,500 years ago: "Give me the power to create a fever and I can cure any disease."
With the world-wide introduction of Aspirin, the Spanish Flu killed up to 50 million people, but most would have survived if they had NOT taken Aspirin, which lowers body temperature. Paracetamol also lowers body temperature, but fever is the basic method by which the body defeats disease, so removing the fever only exacerbates the disease.
Apart from reducing fever, Paracetamol destroys L-Glutathione, the body's "Master Antioxidant" which is the most important thing we need to defeat disease, and Paracetamol damages the liver (many people on the liver transplant waiting list are there because of Paracetamol overdose).
In Australia, doctors still recommend Paracetamol (Acetaminophen or Tylenol in the USA) for every COVID-19 patient, which increases risk of sickness, liver damage and death!
For a comparison of Coronavirus to the Spanish Flu, read more:
www.leanmachine.net.au/healthblog/how-does-covid-19-compare-to-the-spanish-flu
I think more promising is convalescent plasma treatment, where a sick person is given a transfusion of blood plasma from a patient who has recovered from the virus. This plasma contains antibodies that have already defeated the virus, and side-effects should be near zero in theory.
HBOT (Hyperbaric Oxygen Therapy)
HBOT is a chamber pressurised with a high-oxygen air mixture, and shows promise as a treatment, however most hospitals will not have anywhere near enough. Read more:
www.leanmachine.net.au/healthblog/hyperbaric-oxygen-therapy-for-covid-19

Vitamins C and D are finally being used to treat Coronavirus!
At Last! 7th April 2020: I have been telling people for 10 years about these benefits, while the drug companies dismiss the benefits as "fake claims", afraid of losing millions of dollars when cheap, readily available Vitamins beat most drugs hands down.
Now doctors in the USA are using these Vitamins, and eventually Australian doctors will get the message too.
Read the full story:
www.leanmachine.net.au/healthblog/vitamins-c-and-d-finally-adopted-as-coronavirus-treatment
The benefits of IV (Intravenous) Vitamin C therapy have been known for a long time, but doctors are strangely reluctant to use it!  The Chinese are now using Vitamin C therapy, but Western doctors are still failing to use the most basic, inexpensive and effective tools available. Vitamin C supplements are effective to prevent or minimise COVID-19 but daily doses of over about 9,000 mg (or up to 20,000 mg in divided doses every 3 to 4 hours) can cause stomach upset, so for treating patients with severe symptoms, 50,000 mg or more should be administered by IV which by-passes the stomach, and has almost zero side-effects.
See the article about New York doctors achieving significant results with Vitamin C at only 1500 mg every 3 or 4 hours given by IV:
www.leanmachine.net.au/healthblog/breaking-news-covid-19-patients-getting-vitamin-c-therapy-in-n-y-hospitals
Ozone therapy has been used for a long time. Read more at:
https://articles.mercola.com/sites/articles/archive/2020/04/05/ozone-therapy.aspx
Coronavirus can increase risk of blood clots, which can be deadly.
Read about the natural treatment that is rarely seen in hospitals:
www.leanmachine.net.au/healthblog/might-enzymes-help-blood-clotting-associated-with-covid-19

I receive the JAMA Network updates daily, which contains the latest medical info that doctors use to treat Coronavirus. No mention of any vitamin or any other alternative health medicine or supplement, and they even say NOT to use Chloroquine or Hydroxychloroquine even though they are effective. No wonder these doctors are watching patients die.
Fraud in WHO and CDC
To say that the WHO and the CDC were fraudulent would be an understatement. Read more in this article:
www.leanmachine.net.au/healthblog/breaking-news-medical-doctor-exposes-fraud-inside-who-cdc-and-led-by-dr-anthony-fauci
Can we get these drugs now?
In theory, yes, Hydroxychloroquine (also Chloroquine) is "off-label" but doctors in the USA can prescribe it. Unfortunately there are not enough supplies, as all available stockpiles are used in studies and treatment of desperately ill people.
Get off some drugs
Do NOT continue taking Statins. Statins (cholesterol drugs) cause the liver to make less cholesterol, but also reduce production of Vitamin D, and Vitamin D is one of the best defenses against all disease, including COVID-19.
Statins are prescribed to the majority of seniors to "protect them from cardiovascular disease" but they actually do the opposite, increasing death rates by all other causes.
Statins also reduce production of Cholesterol Sulfate, and I have another article coming up on this important ingredient for healthy blood flow.
Statins also reduce production of CoQ10 (Co-Enzyme Q10) which is essential for our mitochondria, the energy-packs in each of our cells, especially our heart cells, and we need a strong and healthy heart to deal with any virus.
Statins cause muscle breakdown, sometimes so severe that the kidneys fail as they cannot deal with the waste from the muscle breakdown, resulting in death.
Statins also affect many more of the 48,000 different things that the liver normally manufactures for a healthy body.
Do not take ACE (angiotensin-converting enzyme) Inhibitors or ARB (Angiotensin Receptor Blocker) which are very common blood pressure drugs, even though the JAMA Network advises not to stop these drugs.
These drugs have shown in rodent studies to upregulate ACE2 expression hence may affect the severity of Coronavirus infections, because Coronaviruses now have a much more receptive entry point.
ACE Inhibitors have a common side-effect, much more common than the drug companies admit: A persistent, dry, unproductive cough. Is it a coincidence that a side-effect of COVID-19 is also: A persistent, dry, unproductive cough?. Read more about why COVID-19 affects seniors, especially those on medications:
www.leanmachine.net.au/healthblog/want-to-defeat-coronavirus-address-diabetes-and-hypertension
Note that ibuprofen (Advil) also acts as an ACE Inhibitor.
Natural prevention for Coronavirus
Several years ago, the famous Andrew Saul (the Vitamin Doctor) said "one day, vitamins would be used before drugs when it comes to sickness" and in the current pandemic it is being proven every day, as more and more people die from prescription drugs, and more and more are saved by healthy doses of Vitamins and other natural methods.
All viruses have weaknesses that can be exploited in simple remedies, including some that have been used for hundreds or thousands of years.
Sodium Bicarbonate
Viruses generally thrive in an acidic environment (low pH) but die in an alkaline environment (high pH).
Sodium Bicarbonate (Baking Soda) is not only safer than yeast as a raising agent in baking products, it is the best and fastest way to increase pH (alkalinity) when taken internally, and/or used on the skin.
Dissolve completely half a teaspoon in half a glass of water and drink every 2 hours, or as directed by a physician.
Do not take more than 7 times in 24 hours, 3 times for those over 60.
Add a cup or more to a bath and soak. For skin wounds, mix a little water into Bicarb powder to make a paste and apply to the affected area. To treat Coronavirus (or Cancer or other serious disease) aim for a urine pH level of 8.0 for 10 days, take a week off then repeat for another 7 to 10 days. Repeat the cycle as long as required.
Read more about Baking Soda benefits:
www.leanmachine.net.au/healthblog/woman-believes-soda-saved-her-family-from-the-1918-spanish-flu-pandemic
www.leanmachine.net.au/healthblog/can-this-inexpensive-and-safe-treatment-combat-viral-infections
Vitamin D3
A new study found that people with low levels of Vitamin D3 were much more likely to suffer serious symptoms or death from Coronavirus. Of course, I have been advising the benefits of D3 for 10 years because the scientific evidence is indisputable. Read more on this study:
www.leanmachine.net.au/healthblog/patients-low-in-vitamin-d-twice-as-likely-to-develop-severe-covid-19-symptoms-new-study
Vitamin D3 stimulates "innate immunity" to viruses and bacteria, at the same time moderating auto-immune conditions.
Importantly, Vitamin D3 can regulate immune responses and cytokine production to prevent COVID-19 from creating a "cytokine storm" (the main problem with Sepsis) that can destroy the body's organs, leading to death.
Typical doses available in retail stores are about 1,000 IU and this is enough to stop rickets, but nowhere near enough to build immunity. I have taken 5,000 IU daily for 10 years and have never had a cold or flu in that time. More recently I have taken 10,000 IU 3 days a week. I also get as much sunshine as I can get (without turning pink) in the middle of the day from a clear blue sky to increase D3 and also reap the many other benefits of sunshine such as Cholesterol Sulfate. This is the complete opposite of advice given by the Cancer authorities who say that the sun is our enemy and we must avoid sun, especially in the middle of the day. Why is it then that more office workers die from melanoma than construction workers?
Vitamin D3 is a fat-soluble vitamin (actually not a true vitamin, but a Steroid Hormone) so we do not need to take it every day, but should be taken with a meal containing some healthy fat (Coconut oil, Avocado, Olive Oil, etc). Some doctors give Vitamin D3 by IV as a monthly dose of 40,000 IU to 100,000 IU.
D3 Blood Tests:  Doctors say healthy D3 levels mean over 75 nmol/L (30 ng/ml). This level was only 60 nmol/L recently but doctors finally realised that this was still way too low. If D3 test results come in at over this threshold, the doctor will say you are fine.
However, true experts in this field say that truly optimum for a normal healthy person for immunity to disease, is between 125 and 175 nmol/L (50 – 70 ng/ml) and these levels are almost impossible to obtain unless we live outdoors or supplement.
For those recovering from cancer or other serious disease, optimum should be 175 to 250 nmol/L (70 – 100 ng/ml).
NOTE: Because Vitamin D3 increases Calcium absorption, we should always take Vitamin K2 MK7 that helps place Calcium into the bones and teeth where it belongs, and keep it out of the blood where it can form clots. I recommend at least 200mcg of and up to 300mcg Vitamin K2 MK7 in conjunction with 5000 IU Vitamin D3. Note that the MK7 version of Vitamin K2 is twice as beneficial as other versions, and taking high doses over 300mcg daily does no harm, but offers no extra benefits.
As we age, our ability to absorb Vitamin D3 decreases, which is partly why more seniors have worse outcomes with Coronavirus. Generally, over 50's need 5,000 IU daily, and over 80's need 8,000 IU daily. Always ask for a D3 test with an annual blood test to ensure your sunshine and/or supplementation is sufficient.
Read more about Vitamin D3 in my article:
www.leanmachine.net.au/healthblog/vitamin-d3
Also read how Vitamin D3 reduces severity and risk of death from Coronavirus:
www.leanmachine.net.au/healthblog/vitamin-d-level-is-directly-correlated-to-covid-19-outcome
African Americans are 3 to 6 times more liable to suffer COVID-19 infections AND to dying from those infections, and also Hispanics to a lesser extent. Doctors look at socio-enomic, housing, crime rates, existing obesity, other health issues  and other factors, but overlook the real reason: Low Vitamin D3 because they do NOT absorb enough D3 from sunlight and should ALWAYS supplement with Vitamin D3.
Vitamin A
Vitamin A increases immunity, and works well in conjunction with Vitamin D3. Both can be toxic when taken at very high doses, but when taken together, the toxic level is doubled, which really means the toxic level of one really means a deficiency of the other.
Vitamin C
Vitamin C powder is a cheap and effective way of improving immunity, also Liposomal Vitamin C that the body retains better. The Orthomolecular Medicine News Service says "The Coronavirus pandemic can be dramatically slowed, or stopped, with the immediate widespread use of high doses of vitamin C. Physicians have demonstrated the powerful antiviral action of vitamin C for decades. There has been a lack of media coverage of this effective and successful approach against viruses in general, and Coronavirus in particular."
Vitamin C is antiviral, antitoxin, antihistamine, anti-inflammatory, works as an antibiotic, even an antidepressant!
High doses of vitamin C, typically over 9,000 mg daily, can upset the stomach, but hospitals should be using the safe high doses given by IV (direct into the blood), often doses from 20,000 mg to 50,000 mg or more, with proven success rates for serious Coronavirus cases.
NEWS Announcement: Chinese Government now recommends Vitamin C for Coronavirus treatment.
Article: www.leanmachine.net.au/healthblog/coronavirus-solution-shanghai-government-recommends-vitamin-c-for-covid-19/
Read more about Vitamin C:
www.leanmachine.net.au/healthblog/dr-richard-cheng-discusses-optimal-daily-vitamin-c-intake
Magnesium Chloride Hexahydrate
Magnesium Chloride Hexahydrate Spray is a topical spray, used on the skin where it is absorbed directly into the bloodstream.
Also Magnesium Chloride Hexahydrate Flakes can be used to soak in a bath.
This by-passes the digestive system, which can be a problem for high doses of magnesium taken orally that may cause loose bowel motions.
There are many different magnesium salts available, but Magnesium Chloride Hexahydrate appears to work best for immunity to viral infections, as well as the traditional Magnesium benefits to Heart, Bones and over 280 biochemical reactions in the body. Most magnesium supplements will help, aim for 400mg per day, or use a cup of Epsom Salts in a bath for direct absorption through the skin.
Note that Vitamin C, Vitamin D3 and Magnesium work in a synergistic manner, that is, when combined, work better than each one work alone.
Vitamin B1 (Thiamine)
Vitamin B Complex contains Vitamins B1, B2, B3, B6, B9, B12 which are all important for health.
Read more about Vitamin B1:
www.leanmachine.net.au/healthblog/vitamin-b1-is-vital-to-protect-against-infectious-disease
Zinc
Zinc is essential for the immune system. A 30-mg dosage of zinc in one study showed a significant increase in levels of infection-fighting T cells.
Zinc is used up faster when we have an illness, so supplementation is essential. See more under the Diet heading.
Read more about zinc:
www.leanmachine.net.au/healthblog/how-to-improve-zinc-uptake-to-boost-immune-health
Selenium
Selenium is an antioxidant that lowers oxidative stress in the body, reducing inflammation and improving immunity to viruses, bacteria and parasites.
At the same time, Selenium protects against heart disease, cancer, Alzheimer's and other "Modern" diseases.
Glutathione
Glutathione is the body's "Master Antioxidant" but is used up by stress and bad diets.
Glutathione is also clobbered by Paracetamol (Panadol), also called Acetaminophen or Tylenol in the USA despite being advertised as "Safe and Effective", and impacts liver health and substantially reduces immunity. The worst side-effect is reducing body temperature, when the best way of killing off any virus is to raise body temperature (or allow a natural fever when fighting infection).
Glutathione is not well absorbed, as much is lost in the digestive process, so the above supplement that is dissolved in the mouth gets straight into the blood through the mucous lining of the mouth. It is also the "reduced" form that is already in the beneficial form and does not have to be converted, unlike other non-reduced forms.
An alternative is precursors (building blocks) of Glutathione, NAC (N-Acetyl Cysteine) and Glycine will increase Glutathione levels. NAC is used in hospitals as a treatment for Paracetamol overdose.
Read more about treatment of Coronavirus and Influenza with NAC and Reduced Glutathione:
www.leanmachine.net.au/healthblog/potential-roles-of-nac-and-glutathione-in-covid-19-treatment
Iodine
Iodine has been used for centuries to treat infections and disease.
It is still one of the very few weapons to destroy viruses as well as bacteria, molds, yeasts, protozoa and more.
Iodine increases immunity, but in modern times, people are becoming more deficient in Iodine, because:
Chlorine in drinking water displaces iodine in the thyroid, causing thyroid problems
People are reducing salt intake, so getting less iodine
Dr. Brownstein from Detroit tested 7,000 patients and found 97% were deficient in Iodine.
Few researchers test for Iodine. If they did and treated those deficient with supplemental Iodine, there would be far fewer diseases in the world, and far fewer outbreaks of mutated viruses.
Lysine
Lysine is a natural amino acid, and studies have demonstrated that Lysine can reduce infection rates of the varicella zoster virus (VZV) Chicken Pox virus, so I recommend everyone take Lysine supplements. Only 1/4 teaspoon daily is cheap insurance for viral infections. Also helps prevent Shingles which is becoming an epidemic because of effects of the Varicella vaccine that reduces immunity to Shingles, which has now reached epidemic proportions, but only in those who have had the Chicken Pox vaccine.
Quercetin
Quercetin has long been a valuable ingredient found in many foods such as Red Onions, Elderberries, Kale, Apples, Spinach, Red Grapes, Raw Black Plums and many more.
Already famous for health in Cancer, Cardiovascular, Kidney and other diseases, studies are now under way for the effect on Coronavirus which is already showing promising results.
See the study on Quercetin for Coronavirus:
www.leanmachine.net.au/healthblog/breaking-news-can-quercetin-help-us-to-avoid-the-threat-of-coronavirus-infection
Quercetin also helps the body cells take in zinc. Read more:
www.leanmachine.net.au/healthblog/is-quercetin-a-safer-alternative-to-hydroxychloroquine
Gut
The gut is responsible for 80% of our immune system, so we must look after our 100 trillion friendly microbes, usually totaling about 2 kg of our body weight.
Of course, taking antibiotics destroys a large proportion of the friendly bacteria, compromising our immune system.
Antibiotics also have no effect on viruses, so antibiotics will only have a negative effect on any virus condition and increase the risk of microbes becoming resistant to antibiotics.
We must also avoid a "leaky gut" where imperfections in the gut lining allow raw food to directly enter the bloodstream, causing allergies.
Hydrogen
Hydrogen gas is a treatment that improves lung function, but not many hospitals have it available or use it.
Because hydrogen is the smallest atom (1 proton, 1 electron) it can go everywhere in the body, nothing can stop it. Hydrogen can cross cell membranes and the blood-brain barrier. It can protect DNA and mitochondria from damage due to free radicals (unstable molecules that tear other molecules apart to gain stability). Read more about Hydrogen and it's effect on Coronavirus:
www.leanmachine.net.au/healthblog/how-molecular-hydrogen-can-help-against-covid-19
Hydrogen supplements are available. Drop a tablet into a glass of water and drink.
Hydrogen Peroxide
Hydrogen Peroxide has been used for decades to fight viruses. In fact, the body normally makes hydrogen peroxide, but because this is a natural product, the Drug companies are not interested because they cannot patent it or make money from it. Read more in this article:
www.leanmachine.net.au/healthblog/censored-by-the-media-this-at-home-remedy-knocks-out-viruses-safely-and-effectively
Diet
Healthy foods build our immune system. Bad foods bring it down.
Processed foods, sugar, bad fats (margarine, canola oil) and anything with unpronounceable ingredients or numbers on the ingredient list.
Always eat fresh, colorful fruits and vegetables. Buy organic and grass-fed meat when you can, use plant-based foods more than animal products.
Some immune-boosting foods include garlic, onion, leek, ginger, broccoli sprouts, reishi and shiitake mushrooms, green tea, cinnamon, clove, oregano, thyme, bitter melon, stevia.
Citrus, berries of all kinds, broccoli, peppers all have Vitamin C.
Walnuts, almonds and other nuts, seeds, leafy green vegetables, avocados all have Vitamin E.
Walnuts in particular can help maintain the length of telomeres, which maintains health and immunity in seniors. Read more about walnuts: www.leanmachine.net.au/healthblog/eating-walnuts-preserves-youthful-telomere-strands
Seafoods, cashews, almonds, pumpkin seeds, lentils, chickpeas, eggs, grass-fed beef, Cacao or Cocoa, yogurt, kefir, dark chocolate, dairy (especially ricotta cheese), mushrooms, avocados, chicken are some of the best sources of Zinc which is essential for over 300 enzyme reactions in the body. Zinc is used up at a much higher rate if we have an illness, so supplementation should be considered if sick or if we cannot get enough through our diet.
Fish, flaxseed, walnuts have high levels of Omega 3.
Fermented foods, yogurt, kefir are high in Probiotics.
Mitochondrial Function
Dysfunction of our mitochondria, the tiny energy packs inside every cell in the body, is always a problem for our general health and immune function.
Supplements to support mitochondrial function include:
Herbs
Herbs are best known for increasing flavour in cooking, but many herbs have natural ability to fight viruses, bacteria and fungi.
Echinacea has antiviral properties, containing echinacein that inhibits bacteria and viruses from penetrating healthy cells.
Elderberry contains anthocyanidins with antioxidant, anti-inflammatory and immunostimulant properties.
Andrographis has antiviral, antimicrobial, antioxidant and anti-inflammatory properties.
Garlic, especially raw garlic, is well-known for antiviral properties, as well as being used for tuberculosis, pneumonia, thrush, herpes, eye infections, ear infections, cancer, hypertension, cardiovascular health and even hair loss.
Astragalus Extract, has powerful antiviral, antibacterial and anti-inflammatory properties, used to boost the immune system, for HSV (herpes simplex virus), coxsackie B virus, wound care, and is an adaptogen for lowering cortisol.
Olive Leaf Extract has antiviral, antibacterial, antifungal and anti-cancer properties due to the polyphenol ingredient oleuropein, a potent antioxidant that helps in blood pressure and cardiovascular disease.
Pau D'Arco is used for arthritis, pain, inflammation, prostate health, fever, dysentery, boils, ulcers and cancers.
Others are Goldenseal, Japanese honeysuckle, Stinging Nettle.
For more reading on herbs, read:
www.leanmachine.net.au/healthblog/can-herbal-medicines-fight-wuhan-coronavirus
Exercise
If we are confined due to isolation or quarantine directives, staying in bed or watching TV all day is bad for our brains as well as our health and immunity. If we have a back yard, balcony or other ways to get fresh air and sunshine, get outside and get some exercise.
For more reading on exercise benefits:
www.leanmachine.net.au/healthblog/how-exercise-may-reduce-your-risk-of-death-from-covid-19
Read how staying at home can lower Vitamin D levels and increase risk of infection and death from Coronavirus:
www.leanmachine.net.au/healthblog/are-stay-at-home-orders-decimating-vitamin-d-levels
Get Outside
Confining ourselves indoors is detrimental to our immune system. Getting outdoors as much as possible is one way to maintain or improve our immune system. This is proven by Nursing Home procedures that lock people in their rooms, and cruise liners that confine people to their cabins, both situations causing major outbreaks and deaths from the virus. Read more here about the report from two doctors that was banned on YouTube:
www.leanmachine.net.au/healthblog/two-california-doctors-issue-major-warning-about-shelter-in-place-orders
What NOT to do
Do not take NSAIDS (Ibuprofen, Aspirin) or other anti-inflammatory drugs that impact immunity, as the body's normal response to a pathogen is to increase fever and inflammation.
Normal body temperatures are 36 to 37 degrees C, and normally varies. Body temperature will usually be at its lowest just before dawn and highest in the afternoon, and will be higher after exercise. If fever goes over 40 degrees C (104 degrees Fahrenheit) in a child or adult, it can become dangerous, and may cause seizures at 106 degrees F, and potentially deadly at 108 degrees F. It can be reduced naturally by sitting in a bath of cool to lukewarm water and sponging the water over the body, and no side-effects! Note that infants have much less tolerance to fevers. See a doctor immediately.
Do NOT get a flu shot. The diet and supplements above will help with Coronavirus, the Flu, Colds and almost everything else. A study on the Coronavirus deaths in Italy show a 36% INCREASE in Coronavirus infections in those who have had the Flu shot. The Flu shot is known to be only slightly effective in preventing 2 or 3 strains of the Flu, but increases risk of contracting hundreds of other strains and probably almost all other viruses. Read more on this study:
www.leanmachine.net.au/healthblog/prestigious-vaccine-journal-flu-vaccine-increases-coronavirus-infection-risk-36
Do not touch your face, especially near eyes, nose, mouth and even ears. The average person touches their face 23 times every hour. Medical masks can help in stopping touching of mouth and nose. If no masks are available, a clean super-size handkerchief will help. Looking like a cowboy should not bother anyone unless you are walking into a bank…
Do NOT eat Sugar because, blood lab tests show a lowered immune system function within 30 minutes of eating sugar, causing a 50% reduction in the ability for white blood cells to kill pathogens!
Read more about how sugar and insulin resistance causes Coronavirus deaths:
www.leanmachine.net.au/healthblog/the-real-pandemic-is-insulin-resistance
Heat
I have already discussed the benefit of having a fever, but there are easy ways to create a fever if the body is not automatically doing it.
Exercise heavily enough to sweat
Use an infra-red Sauna. Infra-red heat penetrates deep into the body, increasing the white blood cells and immunity
Hand Sanitisers
I rarely use hand sanitisers, only when there is no opportunity to wash hands, but I regularly wash hands because I work hard and get dirty a lot! Grime on hands can hide many unknown bacteria and viruses, so washing hands regularly is important, but not too much, as the natural protective oil (sebum) in skin is depleted, allowing pathogens to enter the blood directly through the skin. Hospitals have hand sanitisers at the entrance, but it is best to use these on the way out to protect against MRSA and other infections that we pick up in hospitals because of the over-use of antibiotics and sterilising agents. When we get home, forget the Sanitisers and wash hands in soap and hot water.
Commercial hand sanitisers have many problems:
They almost always have toxic ingredients such as Tricoslan that can cause cancer, hormonal imbalance and can increase absorption of BPA (Bisphenol A) that introduce excess synthetic estrogens
Most contain Phthalates and Parabens that damage the endocrine system, causing early onset puberty, obesity and cancer
They are generally only 99.7% effective, but washing hands in soap and water is 99.2% effective anyway
According to a 2013 FDA study, chemical-based anti-bacterial hand soaps/sanitisers have never been proven to be any more effective than washing with natural hand soap. The best soap is a non-toxic hand soap with natural ingredients like Eucalyptus Oil Soap
Soap effectively kills COVID-19 and most other viruses by dissolving the fatty membrane that holds the virus together, causing it to fall apart and is washed off under running water
We need good bacteria for a strong immune system, and grabbing a shopping trolley or doing some gardening is a good way to build the immune system
Sterile hands are a recipe for infection as we need the good bacteria to help defeat the bad bugs
Sanitisers are more effective against bacteria and may have limited effect against viruses
Intended to ward off bacterial infection, these products have backfired. Prolific use of sanitisers promotes bacteria becoming resistant such as MRSA
Sanitisers are associated with allergy development in young children
Sanitiser chemicals leach into the environment, ending up in our tap water, rivers, lakes and oceans
If you still want to use a sanitiser, here is just one of the many recipes available that has no toxic ingredients:
Homemade Hand Sanitiser
Instructions:
Add 20 drops of tea tree oil, 5 drops of lavender oil, 5 drops of lemon oil, and 5 drops of sweet orange oil to the glass bottle.
Gently swirl the oils together. Slowly pour witch hazel into the spray bottle until it is about 2/3 of the way full.
Add aloe vera until the bottle is full. If desired, add a few drops of vitamin E oil; it extends the shelf life and adds antioxidants.
Put the lid on the bottle and shake it to mix the ingredients. Label the bottle and store it in a cool, dry place for up to two months.
Use it before touching surfaces or when it is not possible to wash hands with soap and water.
Sanitisers can be valuable only if there is no soap and water available.
Face Masks
Face masks may help reduce transmission of disease in crowded areas, but given social distancing, there should be no need. However, one advantage of the masks is that they help prevent a person touching their mouth or nose. One study found that people on average touch their face 38 times per hour without being aware.
Home made masks are easy to make and work nearly as well as commercial masks. More mask info:
www.leanmachine.net.au/healthblog/benefits-of-wearing-masks-for-protection-from-infection
An original May Gibbs drawing from 1919 which she drew for the Spanish Flu epidemic.
© The Northcott Society and Cerebral Palsy Alliance 2020
This image is under copyright and cannot be used for commercial purposes without permission.
Do Not Panic
Fear and Panic lowers our immunity and drives us to make irrational decisions.
Fear creates high levels of Cortisol and Adrenaline, which enables us to perform in "fight or flight" situations. This is a good thing if we are faced with immediate danger, but a bad thing if the levels do not return to normal in a few hours because our immune system will be compromised  with consistently high levels.
For any healthy person, Coronavirus will be no worse than the common cold.
Good nutrition, clean air, clean water and some supplements above will either prevent infection or substantially alleviate symptoms. The only people who may die from Coronavirus are those with a compromised immune system, and if Coronavirus did not exist, the they would probably die from the flu, cancer, Alzheimer's, vaccinations, cardiovascular events, or even the original Coronavirus or Rhinovirus (common cold) etc.
Danger of Lockdowns
Given that 99% of deaths are caused more from existing medical conditions and prescription drugs and false death records, and the fact that the seasonal flu kills as many or more, and that at least 10 times that many deaths are caused by medical mistakes, infections caught in hospitals, and almost all people who died from Coronavirus would have died anyway, is it wise to destroy the world's economy and cause millions of people to lose jobs and possibly homes, more deaths from suicide, mental problems, marriage breakups and more; what is the real cost?
Read more:
www.leanmachine.net.au/healthblog/systems-biologist-speaks-out-about-covid-19-response
Other Infections
There are many conditions that are far worse than Coronavirus. 5 times more people die from the Flu than Coronavirus, but we have never had lockdowns for the Flu except some Nursing Homes, where all patients and staff have had compulsory Flu vaccinations (proving that the vaccinations do not work).
Hospitals all over the world are concerned with Candida Auris (C. Auris), a fungal yeast infection that is spreading and killing many people. Major anti-fungal medications do not work, and nearly half of all who contract it die within 3 months.
First found in Tokyo in 2009, it has spread across Asia and Europe, and to the USA in 2016.
For general Candida Albicans infections, read my Candida Article.
Solutions for Candida Albicans may not work for Candida Auris, but will probably do no harm, and may help.

Reproduced from original article:
https://articles.mercola.com/sites/articles/archive/2020/01/06/aspirin-health-effects.aspx
STORY AT-A-GLANCE
Recommendations for once-a-day aspirin were pulled by the FDA when the risks of major bleeding far outweighed the benefits of preventing a heart attack. Salicylic acid, the active ingredient, is found in high concentrations in cumin

Eating one teaspoon of cumin in well-spiced foods spikes blood levels of salicylic acid as if you took a baby aspirin. Data show those eating foods high in salicylic acid may help lower their risk of developing certain cancers

Consider stimulating the vagus nerve, or 10th cranial nerve, to activate the parasympathetic nervous system and protect your heart

Nattokinase and lumbrokinase are two aspirin alternatives without high side effect profiles, which demonstrate the ability to improve circulation and reduce the risk of serious clotting
Aspirin has a long history, dating back nearly 4,000 years when Sumerians wrote of using willow bark for pain relief.1 The ancient Egyptians used willow bark to reduce body temperature and inflammation, and the Greek physician Hippocrates used it to help relieve pain and fever. By the early 1800s Europeans were researching the effects of salicylic acid and how to determine a correct dosage of it.2
In 1899, Bayer begin distributing the powder, and it was sold as tablets over the counter in 1915. Doctors gave aspirin to Alexi Nicholaevich Romanov of Russia, who had hemophilia. The aspirin likely made the bleeding worse. When the family's mystic Grigori Rasputin advised the family to stop modern treatments and rely on spiritual healing, the bleeding improved.
In an article published in 2010 in CNN, one physician from Harvard Medical School recommended reducing the risk of stomach bleeding associated with aspirin by taking a second medication — Prilosec.
By 2012, the U.S. Food and Drug Administration reversed their recommendation, concluding data did not support aspirin as a preventive medication for those who had not had a heart attack, stroke or cardiovascular problems.3 In this population, not only had benefit not been established, but "dangerous bleeding into the brain or stomach" was a significant risk.
Salicylates Found Naturally in Some Foods
In the same year the FDA withdrew their recommendation for daily aspirin intake to reduce cardiovascular risk, one meta-analysis was published showing a reduction and cancer mortality in those taking daily low-dose aspirin.4 The researchers hypothesized the effect was the result of inhibition "of cox-2 in preneoplastic lesions."
Their results were supported by a second meta-analysis5 published in the same year finding a reduction in nonvascular deaths and cancer with low dose aspirin. In another study published in 2018,6 researchers found data suggesting aspirin is associated with a lower risk of developing several types of cancer, including colorectal, esophageal, pancreatic, ovarian and endometrial.
As New York Times best seller author and nutrition expert Dr. Michael Greger writes,7 animal products made up 5% or less of their diet before Japanese citizens began adopting a Western diet.8 During the same period, there was a vast difference in cancer deaths between the U.S. and Japan.
The age-adjusted death rates for colon, breast, ovary and prostate were five to 10 times lower in Japan, and leukemia, lymphoma and pancreatic cancer death rates were three to four times lower. In part, this protection may have been the result of phytonutrients found in the plant-based diet, including salicylic acid, the active ingredient in aspirin.
The highest concentrations in plants is found in herbs and spices with the greatest amount in cumin. Researchers have found eating a teaspoon of cumin will spike your blood levels of salicylic acid to the same degree that taking a baby aspirin does. Greger9 quotes one study describing the lower incidence of colorectal cancer in areas where people eat diets rich in salicylic acid:10
"The population of rural India, with an incidence of colorectal cancer which is one of the lowest in the world, has a diet that could be extremely rich in salicylic acid. It contains substantial amounts of fruits, vegetables, and cereals flavored with large quantities of herbs and spices."
In another analysis11 comparing organic versus nonorganic vegetables, scientists found soup made with organic vegetables contained more salicylic acid. Salicylic acid is produced by plants in response to stress, such as when they're being bitten by bugs. Plants treated with pesticides do not undergo this type of stress, and studies show they contain six times less salicylic acid than those grown organically.
Is Aspirin Overrated?
Evidence supports the assertion that a plant-rich diet offers protection against certain cancers. Aspirin used to be recommended to reduce clotting time and the risk of heart attack and ischemic stroke, triggered by a clot to the brain. However, long-term use of aspirin has been associated with harmful effects, including hemorrhagic stroke, or bleeding in the brain when a clot doesn't form.
In addition to aspirin side effects, results from a trio of studies published in the New England Journal of Medicine demonstrated daily low-dose aspirin had no measurably significant health benefits for healthy older adults. Instead, the data demonstrated it did not prolong disability-free survival and contributed to the risk of major bleeding.
In one study the authors found those with helicobacter pylori (H. pylori) infection who used low dose aspirin had a higher risk of upper gastrointestinal bleeding then those who took aspirin without the infection.
In another study12 researchers found those who used aspirin regularly, which they defined as at least once a week for one year, experienced an increased risk of neovascular age-related macular degeneration (AMD). Results from a separate study13 also point to a connection between frequent aspirin use and AMD, linking increasing frequency of use to higher risk.
Nattokinase: Aspirin Alternative Without the Side-Effects
Cardiovascular disease is the leading cause of death14 in people of most racial and ethnic groups in America. The Centers for Disease Control and Prevention reports one person dies every 37 seconds from heart disease and cardiovascular deaths account for 25% of all deaths reported.
Using aspirin to reduce the risk of clot formation comes with significant risk. A better alternative is nattokinase, produced by the bacteria bacillus subtilis when soybeans are being fermented to produce natto. This is a fermented soybean product that has been a traditional food in Japan for thousands of years.
Without using conventional drugs, nattokinase has demonstrated the ability to reduce chronic rhinosinusitis and dissolve excess fibrin in blood vessels, which improves circulation and reduces the risk of serious clotting. Another benefit is the ability to decrease blood viscosity and improve flow, which consequently lowers blood pressure.
Data also showed consuming nattokinase decreased systolic and diastolic blood pressure and demonstrated effectiveness in reducing deep vein thrombosis in those who were on long-haul flights or vehicle travel. Studies have demonstrated administration of a single-dose can enhance clot breakdown and anticoagulation.
Each of these factors affects your long-term cardiovascular health and risk for heart disease. In one study,15 researchers wrote nattokinase is a "unique natural compound that possesses several key cardiovascular beneficial effects for patients with CVD and is therefore an ideal drug candidate for the prevention and treatment of CVD."
Could Earthworms Hold One Key to Heart Health?
One of the drawbacks of pharmaceutical interventions, including thrombolytics, antiplatelets and anticoagulants, is that they interfere with the anticoagulation system and carry a risk of major bleeding.16 Lumbrokinase is a secondary option that works as a fibrinolytic enzyme, activating the plasminogen system and direct fibrinolysis.
The compound also indirectly achieves anticoagulation through inhibition of platelet function. Additionally, lumbrokinase has an enzyme opposing the coagulation system. Research has demonstrated it promotes fibrinolysis but also fibrinogenesis, meaning it may have a built-in balance system that contributes to the safety record.
Interestingly, this complex enzyme is extracted from earthworms and is sometimes referred to as earthworm powder enzymes. Eastern medicine has used earthworms for thousands of years, and Chinese medicine practitioners believe they possess properties to "invigorate blood, resolve stasis and unblock the body's meridians and channels."
They are commonly found in a traditional herbal formula used to treat ischemic or thromboembolic conditions. To date, those producing lumbrokinase cannot make any therapeutic claims. Available studies have demonstrated safety and effectiveness in the treatment of acute ischemic stroke and impressive results in the treatment of coronary arterial disease including those with unstable angina.
Lumbrokinase has also been evaluated as an antimetastatic and antitumor agent, with evidence demonstrating a potential use in anticoagulation to limit cancer growth and metastasis. The authors of two review papers found adverse rates to be 0.7% to 3% with most symptoms being a mild headache, nausea, dizziness and constipation, which resolved when the enzyme was discontinued.
Neither of the reviews found the enzyme triggered bleeding or adverse effects in the kidney or liver. Both nattokinase and lumbrokinase have a lower side effect profile than aspirin and provide much of the same benefits to the cardiovascular system. While aspirin is no longer universally recommended, consider speaking with your physician to include nattokinase or lumbrokinase in your heart health regimen.

Reproduced from original article:
https://articles.mercola.com/sites/articles/archive/2020/01/20/magnesium-linked-to-better-heart-health.aspx
STORY AT-A-GLANCE
Magnesium insufficiency has been linked to a higher risk for high blood pressure, cardiovascular disease, arrhythmias, stroke and sudden cardiac death

Research has shown people drinking soft water on a regular basis are more susceptible to lethal arrhythmias (irregular heartbeat) than those drinking hard water. One hypothesis that can account for this is magnesium deficiency, as hard water contains higher levels of magnesium than soft water

Magnesium supports heart health by combating inflammation (which helps prevent high blood pressure and hardening of your arteries) and improving blood flow by relaxing your arteries and preventing your blood from thickening

Magnesium also plays a role in the creation of adenosine triphosphate (ATP), the energy currency of your body. Being a heavy energy user, your heart needs sufficient amounts of ATP to function properly

Magnesium also affects your mitochondrial function and health, as it's required both for increasing the number of mitochondria in your cells and increasing mitochondrial efficiency
When it comes to heart health, one of the most influential nutrients is magnesium. While required for the healthy function of most cells in your body, magnesium is particularly important for your heart, kidneys and muscles.
As far back as 1937, researchers warned that low magnesium levels pose serious risks to the heart, and that it may actually be the most significant predictor of heart disease.1 More recent research suggests even subclinical magnesium deficiency can compromise your cardiovascular health.2
Importantly, your mitochondria require magnesium to produce ATP. It's also required for the metabolic function of your cells and the activation of vitamin D.3,4 All of these are important for healthy heart function.
It also supports heart health by relaxing your blood vessels, normalizing blood pressure, lowering inflammation and supporting endothelial function (the cells' lining the interior of your blood vessels).5
Hard Water Linked to Better Heart Health
To celebrate its 175th anniversary, Scientific American recently took a look back into its archives, publishing a short summary of research presented in its June 1969 issue:6
"Several studies in the past decade have suggested that the death rate from coronary disease is inversely correlated with the hardness of the local water supply: the harder the water, the lower the coronary rate.
A study7 recently published in the New England Journal of Medicine reports evidence that the excess coronary deaths in soft-water areas are almost entirely sudden deaths …"
By reviewing the death certificates of 55,000 individuals who died from heart-related issues in Ontario during 1967, and then correlating the deaths according to the hardness of the local water supply, the Canadian researchers were able to conclude that people drinking soft water on a regular basis were more susceptible to lethal arrhythmias (irregular heartbeat). What might explain this curious correlation?
One theory has focused on the magnesium level found in the water.8 Soft water is lower in magnesium than hard water, thus making you more prone to magnesium deficiency. (The very definition of hard water is that it contains a high concentration of dissolved metals — calcium and magnesium in particular.9,10)
According to a 2002 study,11 magnesium-rich mineral water can contribute between 6% and 17% of your total daily magnesium intake. That said, a 2013 paper12 in the International Journal of Preventive Medicine points out that the exact mechanisms responsible for the relationship often found between harder water and lower cardiovascular risk has yet to be ascertained.
The higher magnesium level in hard water appears to be a promising hypothesis, though, and several studies point to magnesium-rich water being an important factor. As noted in the International Journal of Preventive Medicine, which cites a number of such studies (as well as some in which this relationship was not found):13
"In a Swedish study, the skeletal muscle magnesium levels were a significantly higher in persons living in an area with a higher water magnesium."
Even Subclinical Magnesium Deficiency Can Be Problematic
As mentioned, magnesium supports heart health through a number of different mechanisms.14 For starters, it combats inflammation, which helps prevent high blood pressure and hardening of your arteries. It also improves blood flow by relaxing your arteries and preventing your blood from thickening.
Magnesium also plays a role in the creation of adenosine triphosphate (ATP), the energy currency of your body.15,16 Needless to say, without sufficient energy, cellular functions throughout your body will suffer, creating a cascade of dysfunction. Your heart in particular, being a very heavy energy user, needs sufficient amounts of ATP to function properly.
Magnesium also affects your mitochondrial function and health, as it's required both for increasing the number of mitochondria in your cells and for increasing mitochondrial efficiency.
Basic effects such as these can account for why magnesium insufficiency has been linked to a higher risk for high blood pressure,17 cardiovascular disease, arrhythmias, stroke18 and sudden cardiac death.19
A 2018 paper20 in the Open Heart journal also warns that even subclinical deficiency can result in heart problems, and that most people need at least 300 milligrams more magnesium per day than the current recommended dietary allowance prescribes. According to the authors:
"… While the recommended … dietary allowance for magnesium (between 300 and 420 mg /day for most people) may prevent frank magnesium deficiency, it is unlikely to provide optimal health and longevity, which should be the ultimate goal."
The theory that we may need more magnesium than is currently recognized is also supported by a 2016 meta-analysis,21 in which all-cause mortality was lowered by 10% simply by increasing magnesium intake by 100 mg per day.
Magnesium Is Important for Brain Health Too
Magnesium is also important for brain health and the prevention of dementia. Memory impairment occurs when the connections (synapses) between brain cells diminish. While many factors can come into play, magnesium is an important one. As noted by Dr. David Perlmutter, a neurologist and fellow of the American College of Nutrition:22
"It has now been discovered that magnesium is a critical player in the activation of nerve channels that are involved in synaptic plasticity. That means that magnesium is critical for the physiological events that are fundamental to the processes of learning and memory.
As it turns out, one form of magnesium, magnesium threonate, has the unique ability to permeate the brain and enhance the receptors that are involved in this process."
The specific brain benefits of magnesium threonate were demonstrated in a 2010 study23 published in the journal Neuron, which found this form of magnesium enhanced "learning abilities, working memory, and short- and long-term memory in rats." According to the authors:24
"Our findings suggest that an increase in brain magnesium enhances both short-term synaptic facilitation and long-term potentiation and improves learning and memory functions."
Magnesium is also a well-recognized stress reliever,25 and by catalyzing mood-regulating neurotransmitters like serotonin, it helps prevent anxiety and depression.26
Research27 published in 2015 found a significant association between very low magnesium intake and depression, especially in younger adults. A study28 published in PLOS ONE demonstrated magnesium supplementation improved mild-to-moderate depression in adults, with beneficial effects occurring within two weeks of treatment.
How to Assess Your Magnesium Status
When it comes to measuring your magnesium level, your best bet is an RBC magnesium test, which measures the amount of magnesium in your red blood cells. Tracking any symptoms of magnesium deficiency is also recommended, as your need may be higher or lower depending on your lifestyle and health status.
Common signs and symptoms of magnesium insufficiency include but are not limited to the following.29,30 A more exhaustive symptom's list can be found in Dr. Carolyn Dean's blog post, "Gauging Magnesium Deficiency Symptoms."31
Seizures, muscle spasms (especially "charley horses" or spasms in your calf muscle that happen when you stretch your leg), eye twitches and or numbness or tingling in your extremities
Insulin resistance
High blood pressure, heart arrhythmias and/or coronary spasms
Increased number of headaches and/or migraines
Low energy, fatigue and/or loss of appetite
The "Trousseau sign"32 can also be used to assess your magnesium status. To check for this sign, a blood pressure cuff is inflated around your arm. The pressure should be greater than your systolic blood pressure and maintained for three minutes.
By occluding the brachial artery in your arm, spasms in your hand and forearm muscles are induced. If you are magnesium deficient, the lack of blood flow will cause your wrist and metacarpophalangeal joint to flex and your fingers to adduct. For a picture of this hand/wrist position, see Figure 1 in the paper "Trousseau Sign in Hypocalcemia."33
Would You Benefit From Magnesium Supplementation?
A number of studies suggest magnesium insufficiency or deficiency are extremely common, both among adults34 and teens,35 in part due to the fact that most people eat a plant-deficient diet. Magnesium is actually part of the chlorophyll molecule responsible for the plant's green color.
However, even if you eat plenty of greens, you may still not get enough, thanks to most soils being so depleted of minerals. Your body's ability to absorb magnesium is also dependent on having sufficient amounts of selenium, parathyroid hormone and vitamins B6 and D.
Absorption is further hindered by excess ethanol, salt, coffee and phosphoric acid in soda, and things like sweating, stress, lack of sleep, excessive menstruation, certain drugs (especially diuretics and proton-pump inhibitors), insulin resistance and intense exercise can deplete your body of magnesium.36,37
Research shows just six to 12 weeks of strenuous physical activity can result in magnesium deficiency,38 likely due to increased magnesium demand in your skeletal muscle.
For all of these reasons, most people probably need to take supplemental magnesium. The RDA for magnesium is around 310 to 420 mg per day depending on your age and sex,39 but many experts believe you may need a minimum of 600 mg per day.40
I suspect many may benefit from amounts as high as 1 to 2 grams (1,000 to 2,000 mg) of elemental magnesium per day, as the extra magnesium may also help mitigate unavoidable exposures to electromagnetic fields (thanks to its calcium channel blocking effect). To learn more about this, see my previous article on how to reduce EMF exposure.
You can easily improve your magnesium status with an oral magnesium supplement. My personal preference is magnesium threonate, as it appears to be the most efficient at penetrating cell membranes, including your mitochondria and blood-brain barrier. You can learn more about this in "Cognitive Benefits of Magnesium L-Threonate."
Magnesium Testing Is a Valuable Health Screen
Considering the importance of magnesium for good health — including cognition and heart health — it's a good idea to measure your level. GrassrootsHealth Nutrient Research Institute, which has spearheaded research into vitamin D and omega-3, now also offers low-cost testing for magnesium.
Like its vitamin D and omega-3 projects, the Magnesium*PLUS Focus Project41 aims to identify the ideal dosage and level, the specific health outcomes associated with magnesium deficiency and sufficiency, the dose-response relationships and much more. As noted by GrassrootsHealth:42
"Measuring your nutrient status, adjusting intake as needed, and re-testing is the only way to tell if your nutrient intake is helping you achieve sufficient or desired nutrient status which is tied to particular health outcomes.
We will analyze the collected data and give participants feedback on how the magnesium could be working for them; we will publish scientific papers on key results, the first after meeting an enrollment target of 1,000 participants. There will be preliminary analyses and interim newsletters available for all during the enrollment phase."
Adding the "Plus Elements" test to this magnesium test will also measure your selenium, zinc and copper levels, important trace elements that interact with magnesium, as well as three toxic heavy metals (lead, cadmium and mercury) that can interfere with and block availability of these essential elements.
Reproduced from original article:
www.naturalhealth365.com/heart-disease-healthy-fats-3260.html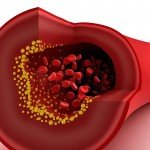 (NaturalHealth365) If asked about one of the very best foods to consume in order to lower cholesterol, reduce abdominal fat and decrease the risk of heart disease … it's unlikely that most people would say: healthy fats.  But, if you did say it, you would be correct … despite the "wisdom" of conventional thinking.
In truth, there is a lot of scientific research which demonstrates that there is no link between the consumption of "healthy fats" and the risk of developing serious conditions such as cardiovascular disease or cancer.  Generally speaking, to avoid disease, the smarter choice is to focus on reducing our toxic burden and improve the quality of our diet – in every way imaginable.
The truth behind healthy fats
Conventionally-trained nutritionists tend to warn us that saturated fats and trans fats are unhealthy, and can raise levels of harmful LDL cholesterol.  Of course, trans fats, or highly-processed (heated) vegetable oils should be avoided at all costs. But, are we being told the whole truth about healthy (saturated) fats?
The truth is: we can find healthy fats from flaxseed, coconut, hemp and olive oil.  These oils contain varying amounts of the omega-6 polyunsaturated acid known as linoleic acid – which has been shown to have health-promoting qualities.  And, yes, in moderate amounts, grass-fed meats or organic eggs are also a good source of healthy fats.
Wait a minute!  What do the "experts" say about fat?
While past studies have indeed linked linoleic acid-rich diets with inflammation in animals, some researchers are beginning to state that these results don't hold true for humans, who respond to fats differently.  Of course, quality (and quantity) does matter – whenever talking about the risk of disease, as it relates to your diet.
So, do the "experts" advise against eating fat?
Do NOT ignore the health dangers linked to toxic indoor air.  These chemicals – the 'off-gassing' of paints, mattresses, carpets and other home/office building materials – increase your risk of headaches, dementia, heart disease and cancer.

Get the BEST indoor air purification system – at the LOWEST price, exclusively for NaturalHealth365 readers.  I, personally use this system in my home AND office.  Click HERE to order now – before the sale ends.
Harvard T.H. Chan School of Public Health points out, "rather than adopting a low-fat diet, it's more important to focus on eating beneficial "good" fats and avoiding harmful "bad" fats. Fat is an important part of a healthy diet."
And, the Mayo Clinic says, "you don't need to eliminate all fat from your diet. In fact, some fats actually help promote good health. But it's wise to choose the healthier types of dietary fat and then enjoy them as part of a balanced diet."
Bottom line, although it's taking a long time to clear up, fat is not "bad" for you.  But, toxic (highly processed) fats like, vegetable oils found in cookies are no good!  I think you get the idea.  Like we stated before, quality and quantity matters when it comes to food and your health.
Considered the "queen" of healthy oils: Is it really o.k. to consume olive oil?
A staple of the heart-healthy Mediterranean diet, olive oil has generous amounts of both polyunsaturated and monounsaturated fatty acids – both of which are beneficial. Monounsaturated fatty acids lower LDL cholesterol while raising levels of healthy HDL cholesterol.
In addition, they help to regulate blood clotting and stabilize blood sugar levels.
Olive oil is also rich in vitamin E, an important antioxidant vitamin that can scavenge destructive free radicals and decrease disease-causing oxidative stress. In addition, it contains powerful anti-inflammatory polyphenols such as oleuropein and oleocanthal.
In a randomized controlled trial published just this week in Canadian Medical Association Journal, researchers found that extra-virgin olive oil – when used as part of the Mediterranean diet – can help reverse metabolic syndrome, a collection of unhealthy conditions that raises risk of heart disease, stroke and diabetes.
Metabolic syndrome is indicated by excessive belly fat, low levels of beneficial HDL cholesterol, high blood pressure, and high levels of blood sugar and triglycerides.
Controlling your body weight: "Healthy" fat diets are better than "low-fat" diets
Participants in the olive oil group decreased their obesity and blood sugar levels at a much greater rate than those in the control group, which was counseled to eat a low-fat diet. In fact, close to a third of the olive oil group completely reversed their condition, and could no longer be diagnosed with metabolic syndrome by the end of the 4.8 year follow time period.
With roughly 33 percent of all Americans currently affected by metabolic syndrome, the good news about olive oil is particularly significant.
When it comes to oils that feature polyunsaturated fatty acids, it is the balance between the omega-3 and omega-6 acids that helps to determine their healthiness. Natural health experts tell us that both flaxseed oil and hemp oil contain optimal balances of PUFAs. Both of them feature an omega-3 fatty acid called alpha-linolenic acid, or ALA, which has been shown to decrease inflammation.
The University of Maryland Medical Center notes that research shows a lower incidence of fatal heart attacks in people who eat a diet rich in ALA, and adds that ALA may even reduce the risk of heart arrhythmias, and – by decreasing the adhesiveness of blood platelets – cut the risk of a stroke as well.
For maximum health benefits, look for organic hemp and flaxseed oils that are labeled "high oleic."
Coconut oil and the surprising effects on your health
Don't forget the coconut oil, which imparts a light, delicious coconut flavor to recipes when used as a cooking or salad oil. This healthy oil boosts immunity, promotes good digestion, supports healthy thyroid function and fights abdominal fat.
It also increases levels of healthy HDL cholesterol, and helps to spur the conversion of cholesterol to pregnenolone – which in turn assists in the creation of important hormones.  In a double-blind clinical study published in 2009 in Lipids, researchers found two tablespoons of coconut oil daily for 12 weeks promoted significant loss of abdominal fat in the study participants.
Isn't coconut oil high in harmful saturated fat?
Although most of coconut oil's fat is indeed of the saturated variety, many natural health experts point out that much of this fat consists of medium-chain fatty acids, which have not been implicated in chronic diseases in the same way longer-chain fatty acids have been.
Coconut oil proponents also point out that this tasty tropical oil is good for use in cooking, as it withstands relatively high temperatures without breaking down – up to about 350 degrees.
Are there any vegetable oils I should avoid?
Yes. Canola, soy and corn oils, despite their otherwise beneficial content of linoleic acid, are notorious for their content of genetically modified organisms (GMOs).  Unless you want to up your intake of genetically manipulated ingredients, these oils should be avoided.
So, how much fat is enough?
Of course, the recent research doesn't suggest that you should guzzle down vegetable oils in unlimited quantities. Even with "healthy fats" … moderation is the key.
Experts say that consuming between two and four tablespoons of fat per day should be sufficient to achieve adequate linoleic acid levels in the body.  In other words, a couple spoonfuls of coconut oil is good … but, a 24 oz. steak would be too much!
On a more serious note: according to the American Heart Association, fats – which universally contain nine calories a gram – should make up no more than 20 to 35 percent of your total calories. Although, some people may require more – depending on personal lifestyle habits and medical health profile.
And, it is not just cooking and salad oils that offer up healthy fat. You can also snack on whole organic foods that are rich in these good fats, and treat your body to healthy quantities of dietary fiber, vitamins, minerals and antioxidants galore.
For example, try eating organic avocados, some olives, and crunchy, satisfying sprouted nuts such as walnuts or almonds.  And, don't forget the health benefits of seeds like, sesame or pumpkin.
To sum up, we need to stop demonizing all fats.  Our body needs healthy fats to help absorb fat-soluble nutrients.  Naturally, if you're concerned about your health (and need help with your diet) – seek the advise of a trusted, integrative healthcare provider and keep reading NaturalHealth365.
Sources for this article include:

Reproduced from original article:
https://articles.mercola.com/sites/articles/archive/2020/01/18/saunas-mimic-exercise.aspx
January 18, 2020
STORY AT-A-GLANCE
Sauna bathing can be used as an exercise mimetic (i.e., an exercise-mimicking tool) to increase your longevity and health span. Men using Finnish-style, dry heat sauna seven times per week cut their risk of death from fatal heart problems in half, compared to those who used it only once a week

Compared to once-a-week sauna use, those who have four to seven sessions per week have a 61% lower risk for stroke. Heat stress from sauna bathing has also been shown to lower your risk of high blood pressure

Heat stresses your heart and body similar to that of exercise, and produces many of the same results. As your body is subjected to heat stress, it gradually becomes acclimated to the heat, prompting a number of beneficial changes and adaptations

Recent research has demonstrated that sauna bathing also helps modulate your autonomic nervous system, which governs your stress responses

Many of the life extending benefits of sauna bathing are related to the workings of heat shock proteins, which protect protein structures and prevent protein aggregation
When it comes to improving your health, some of the simplest strategies can have a tremendous impact. Sweating in a sauna, for example, has many great health benefits, including expelling of toxins, improving blood circulation, killing disease-causing microbes and improving mitochondrial function.
The key word here is sweating. Just because you are in the sauna doesn't mean you get the benefits. The sauna has to heat your core temperature up a few degrees, your heart rate needs to increase and you need to have a river of sweat, otherwise you simply will not get these benefits. This is important as many infrared saunas fail to heat you sufficiently to achieve these benefits.
Research has even shown that regular sauna use correlates with a reduced risk of death from any cause, including lethal cardiovascular events, and may help stave off Alzheimer's disease and dementia.
For example, researchers in Finland — a country where most homes come equipped with a sauna — found that men who used a sauna four to seven times a week for an average of 15 minutes had a 66% lower risk of developing dementia, and 65% lower risk of Alzheimer's, compared to men who used the sauna just once a week.1,2
How Sauna Bathing Promotes Good Heart Health
Another long-term study3,4 by the same Finnish research team, published in JAMA Internal Medicine in 2015, revealed that men who used the Finnish-style, dry heat sauna seven times per week also cut their risk of death from fatal heart problems in half, compared to those who used it only once a week.
This held true even after confounding factors such as smoking, blood pressure, cholesterol and triglyceride levels were factored in. In regard to time, the greatest benefits were found among those who sweated it out for 19 minutes or more each session.
Both the duration and the frequency had dose dependent effects, so the longer the exposure time of each session and the more frequent the sessions, the better the outcome.
One mechanism for this effect is thought to be related to the fact that heat stresses your heart and body similar to that of exercise, thus prompting similar effects. This includes increased blood flow to your heart and muscles (which increases athletic endurance) and increased muscle mass due to greater levels of heat-shock proteins and human growth hormone (HGH).
In the video lecture5,6 above, Rhonda Patrick, Ph.D., reviews how sauna bathing can be used as an exercise mimetic (i.e., an exercise-mimicking tool) to increase your longevity and health span. As noted by Patrick:7
"Several studies have shown that frequent sauna bathing (4-7 times per week, 174°F for 20 min.) is associated with a 50% lower risk for fatal heart disease, 60% lower risk for sudden cardiac death, 51% lower risk for stroke, and 46% lower risk for hypertension.
Just a single sauna session has been shown to lower blood pressure, improve heart rate variability, and improve arterial compliance. Some of the positive benefits of the sauna on heart health may have to do with similar physiological changes that also occur during physical exercise.
For example, there is a 50-70% redistribution of blood flow away from the core to the skin to facilitate sweating. You start to sweat. Heart rate increases up to 150 beats per minute which correspond to moderate-intensity physical exercise.
Cardiac output (which is a measure of the amount of work the heart performs in response to the body's need for oxygen) increases by 60-70%. Immediately after sauna use, blood pressure and resting heart rate are lower than baseline similar to physical activity."
What Studies Show
Patrick reviews several studies in her lecture. In addition to those already mentioned, a study8 published in 2018, using the same Finnish cohort, looked specifically at stroke risk over a follow-up period of 14.9 years. As in previous studies, benefits were dose dependent.
Compared to once-a-week sauna use, those who had four to seven sessions per week had a 61% lower risk for stroke. A similar association was found for ischemic stroke but not for hemorrhagic stroke. As noted by the authors:
"This long-term follow-up study shows that middle-aged to elderly men and women who take frequent sauna baths have a substantially reduced risk of new-onset stroke."
Heat stress from sauna bathing has also been shown to lower your risk of high blood pressure. In one such study,9 which had a median follow-up of 24.7 years, the hazard ratio for high blood pressure in those using the sauna two to three times a week was 0.76, compared to 0.54 for those using it four to seven times a week.
In other words, using it two to three times a week may lower your risk of high blood pressure by 24%, while using it four to seven times a week can push your risk down by 46%, and this is likely one of the mechanisms by which sauna bathing helps lower your cardiovascular mortality risk.
Even a single sauna session has been shown to reduce pulse wave velocity, blood pressure, mean arterial pressure and left ventricular ejection time.10 Here, systolic blood pressure decreased from an average of 137 mm Hg before sauna bathing to 130 mm Hg afterward. Diastolic blood pressure decreased from 82 to 75 mm Hg, mean arterial pressure from 99.4 to 93.6 mm Hg and left ventricular ejection time from 307 to 278 m/s.
Different Types of Saunas
Most studies on sauna use involve wet Finnish saunas. Traditionally, rocks are heated to a temperature of about 174 degrees Fahrenheit in a wood burning stove, and water is then poured on the rocks to create steam.
But there are several other types of saunas to choose from as well, including far-infrared saunas and near-infrared emitters and lamps.11 Most sauna makers would have you believe that the difference between an infrared sauna and the traditional Finnish-style saunas (whether wet or dry) is that the Finnish-style sauna heats you up from the outside in, like an oven.
But this is simply untrue. The wavelengths of a far-infrared sauna only penetrate a few millimeters, so if you have a far-infrared sauna, unless the temperature in the sauna is around 170 degrees F, it is unlikely you will be getting many benefits.
That said, near-infrared saunas have several additional benefits over other types of saunas, including far-infrared saunas. For starters, it penetrates your tissue more effectively than far-infrared because wavelengths under 900 nanometers (nm) in the near-infrared are not absorbed by water like the higher wavelengths in mid- and far-infrared, and thus can penetrate tissues more deeply.
When you look at the rainbow spectrum, the visible part of light ends in red. Infrared-A (near-infrared) is the beginning of the invisible light spectrum following red. This in turn is followed by infrared-B (mid-infrared) and infrared-C (far-infrared).
While they cannot be seen, the mid- and far-infrared range can be felt as heat. This does not apply to near-infrared, however, which has a wavelength between 700 and 1,400 nm. To learn more about this, see my interview with Dr. Alexander Wunsch, a world class expert on photobiology.
Near-Infrared Radiation Is Important for Optimal Health
My personal sauna preference is the near-infrared, as this range affects your health in a number of important ways,12 primarily through its interaction with chromophores in your body.
Chromophores are molecules that absorb light, found in your mitochondria and in water molecules. (To make sure the near-infrared rays can penetrate your skin, avoid wearing clothing when using a near-infrared sauna.)
In your mitochondria, there's a specific light-absorbing molecule called cytochrome c oxidase (CCO), which is part of the mitochondrial electron transport chain and absorbs near-infrared light around 830 nm.
CCO is involved in the energy production within the mitochondria. Adenosine triphosphate (ATP) — cellular energy — is the end product. ATP is the fuel your cells need for all of their varied functions, including ion transport, synthesizing and metabolism.
Most people don't realize that light is an important and necessary fuel just like food. When your bare skin is exposed to near-infrared light, CCO will increase ATP production.
Near-infrared light is also healing and repairing, and helps optimize many other biological functions. (Its absence in artificial light sources like LEDs and fluorescents is what makes these light sources do dangerous to your health.)
We now know that mitochondrial dysfunction is at the heart of most health problems and chronic diseases, including many signs of aging. For these reasons, I strongly recommend using a sauna that offers a full spectrum of infrared radiation, not just far-infrared.
Just keep in mind that most infrared saunas emit dangerous electromagnetic fields (EMFs), so look for one that emits low or no non-native EMFs. You need to look beyond their claim and measure them, as many state they have no EMF but have only addressed magnetic fields and still generate off the chart electric fields. Ultimately, you need to independently validate any claims, as some of the biggest names in the business are doing this.
Far-Infrared Sauna Benefits Chronic Heart Conditions
All of that said, in her lecture, Patrick discusses the benefits of Waon Therapy or far-infrared dry sauna, which has been used in some studies. Far-infrared saunas typically have a max temperature of about 140 degrees F (60 degrees Celsius). Because it's not as hot, the recommended duration is typically around 45 minutes, and the frequency is daily. Two studies looking at Waon Therapy for heart health include:
•A 2016 study13 that found Waon therapy was helpful for the management of chronic heart failure, improving endurance, heart size and overall status in hospitalized patients with advanced heart failure.
Patients used the far-infrared dry sauna, set at 140 degrees F., for 15 minutes a day for 10 days. Each session was followed by bed rest for 30 minutes, covered with a blanket.
•An earlier study,14 published in 2013, found Waon therapy improved myocardial perfusion in patients with chronically occluded coronary artery-related ischemia. Patients used the far-infrared dry sauna, set at 140 degrees F., for 15 minutes a day for three weeks. Each session was followed by bed rest for 30 minutes, covered with a blanket.
The best results were seen in patients with the highest summed stress score and summed difference score at baseline. The improvements were attributed to improved vascular endothelial function, and according to the authors, Waon therapy "could be a complementary and alternative tool in patients with severe coronary lesions not suitable for coronary intervention."
How Your Body Responds to Heat
As mentioned, one of the reasons sauna bathing improves health has to do with the fact that it mimics the stress your body undergoes during exercise. While "stress" is typically perceived as a bad thing, intermittent stressors such as exercise and temporary heat stress actually produces beneficial physiological changes.
As explained by Patrick, once your core temperature reaches 102.2 degrees F. (39 degrees C), blood is redistributed away from your core toward the surface of your skin to facilitate sweating. You can easily get an inexpensive ear thermometer to measure and confirm that your temperature is reaching this level.
Your heart rate increases from about 60 beats per minute to about 150, equivalent to moderate intensity exercise, and your cardiac output increases by 60% to 70%. This process is the same whether your core temperature is raised by exercise or sitting still in a sauna.
As demonstrated in a June 2019 study,15,16 spending 25 relaxing minutes in a sauna has the same physical effects as bicycling on a stationary bike with a load of 100 watts for 25 minutes. Heart rate and blood pressure were found to be identical for both activities, with blood pressure and heart rate increasing during the sessions, followed by a drop below baseline levels afterward.
This prompted the researchers to conclude that "The acute heat exposure in the sauna is a burden comparable to moderate physical exercise," and that "The sustained decrease in blood pressure after heat exposure suggests that the sauna bath will have a beneficial effect on the cardiovascular system."17
Sauna Bathing Improves Autonomic Nervous System Balance
Recent research18 has also demonstrated that sauna bathing helps modulate your autonomic nervous system, which governs your stress responses.19 To examine the acute effects of a sauna session, the researchers looked at the participants' heart rate variability (HRV), which is an indicator of your body's capacity to respond to stress.
Your autonomic nervous system has two branches: the parasympathetic branch ("rest and digest") and the sympathetic branch ("fight or flight"). HRV is an indicator for how these two branches are functioning. Higher HRV means your body is better equipped to handle stress. As reported in the abstract:
"A total of 93 participants … with cardiovascular risk factors were exposed to a single sauna session (duration: 30 min; temperature: 73 °C; humidity: 10-20%) and data on HRV variables were collected before, during and after sauna.
Time and frequency-domain HRV variables were significantly modified by the single sauna session, with most of HRV variables tending to return near to baseline values after 30 min recovery. Resting HR [heart rate] was lower at the end of recovery (68/min) compared to pre-sauna (77/min).
A sauna session transiently diminished the vagal component, whereas the cooling down period after sauna decreased low frequency power and increased high frequency power in HRV, favorably modulating the autonomic nervous system balance.
This study demonstrates that a session of sauna bathing induces an increase in HR. During the cooling down period from sauna bathing, HRV increased which indicates the dominant role of parasympathetic activity and decreased sympathetic activity of cardiac autonomic nervous system.
Future randomized controlled studies are needed to show if HR and HRV changes underpins the long-term cardiovascular effects induced by regular sauna bathing."
Sauna Bathing Improves Longevity
Seeing how sauna bathing protects and improves heart and vascular health and lowers your risk of Alzheimer's, it's no major surprise to find that it also increases longevity. In fact, it's precisely what you'd expect.
The 2015 JAMA Internal Medicine study20 mentioned earlier in this article also looked at all-cause mortality, in addition to sudden cardiac death, fatal coronary heart disease and fatal CVD.
Sauna bathing four to seven times a week lowered all-cause mortality by 40% after taking into account confounding factors such as age, blood pressure, smoking and other variables, while two to three sessions per week lowered it by 24%.
Source: JAMA Internal Medicine 2015;175(4):542-548, Table 2
How Sauna Bathing Increases Longevity
As explained by Patrick, the life extending benefits of sauna bathing are related to the workings of heat shock proteins, which respond to stress (be it heat stress, exercise or fasting) by:
Protecting protein structures, i.e., maintaining their proper three-dimensional properties inside your cells, which is crucial for their proper function
Preventing protein aggregation (which is a hallmark of neurodegenerative diseases such as Alzheimer's, Parkinson's and Huntington's)
Slowing muscular atrophy
Heat shock proteins have also been shown to play an important role in human longevity. Patrick cites a 2010 study21 showing the heat shock protein 70 (Hsp70) gene plays a functional role in human survival and life extension.
This makes sense considering Hsp70 is an anti-inflammatory protein involved in cellular maintenance and repair mechanisms. So, whether you have one copy, two copies or are a non-carrier can influence your longevity.
If you are not one of the lucky carriers of this allele, you can boost your survival range by taking regular saunas, as it increases your heat shock proteins regardless. According to Patrick, heat shock proteins stay elevated for up to 48 hours after you've finished your sauna.
Another way by which sauna bathing increases longevity (and health span) is by lowering systemic inflammation, which not only plays a significant role in the aging process but also underpins virtually all chronic diseases that ultimately take a toll on life span. Sauna use has also been shown to increase anti-inflammatory biomarkers, such as IL-10.22
In one 2018 study,23 people who reported more frequent sauna use had lower C-reactive protein levels, which is a blood marker for inflammation. Sauna frequency of use and mean C-reactive protein levels were as follows:
Once a week: 2.41 mmol/L
Two to three times a week: 2.00 mmol/L
Four to seven times a week: 1.65 mmol/L
A Sauna Can Be a Great Health Investment
As you can see, sauna bathing can go a long way toward improving your health and increasing your life span. Here, I've focused primarily on heart and cardiovascular health, but there are many other health benefits as well, including improved mood, pain reduction, increased metabolism, detoxification, skin rejuvenation, stress reduction and immune support, just to name a few.
To learn more, listen to Patrick's lecture. You can also find more information in my previous articles, "Sauna Therapy May Reduce Risk of Dementia and Boost Brain Health," "How to Achieve Superior Detoxification with Near-Infrared Light," and "Are Saunas the Next Big Performance-Enhancing Drug?"
Sources and References
Written by Brenton Wight, researcher and LeanMachine
Copyright
©

Brenton Wight, LeanMachine

Doctors say there is no cure for Alzheimer's Disease, in spite of over 80 billion dollars in research over the last few decades.
This is partly true, as there is no drug, no "magic bullet" to slow or stop this dreadful condition.
Hundreds of studies with new drugs have shown most of the time that those on a placebo did BETTER than those on the drug!
In rare cases, those on the drug did very slightly better, but any improvement was not enough to justify bringing the drug to market.
However, we CAN identify risk factors, and we CAN in most cases prevent the onset of Alzheimer's, and we CAN in most cases reverse the disease, or at least ease the symptoms to give the patient and the carers a better quality of life.
If the intervention is soon enough, it CAN be CURED in some, but not all cases.
There is no miracle one-shot treatment, but a combination of many factors.
The time to start treatment is not when we are 60 and forget where the keys are, but from birth!
The lifetime changes we need to prevent Alzheimer's will also prevent heart disease, diabetes, cancer and many other diseases, and give our lives vitality.
How many people are at risk?
In the USA, over 5 million Americans have Alzheimer's disease, and around 14% of the population will eventually get Alzheimer's, or around 45 million people.
Results in Australia are similar. Over 10% of the population over 65 have Alzheimer's, and 30% of those over 85 have Alzheimer's. In the decade from 2010 to 2020, deaths from Alzheimer's has risen 20% and looks set to replace Cardiovascular disease as the Number 1 cause of death.
Many people now suffer from Early Onset Alzheimer's, showing signs as young as 30 years of age.
In the USA, it is now the third leading cause of death, but these figures are understated. People do not actually die from Alzheimer's – they die because the parts of the brain that control bodily functions shut down, so they die when their organs shut down.
The patient may die from pneumonia because the lungs now cannot function or some other organ fails to work and the Doctor or Coroner has to determine which organ failed.
This is a problem in every country, but some countries have very much reduced rates of Alzheimer's, mainly due to better diets and reduced toxins.
Diagnosis
Originally, there was no firm diagnosis without examining the brains of patients after death.
Researchers found that most patients had Amyloid Plaques in the brain, and also high levels of aluminium.
PET scans (Positron Emission Tomography) are used with a radioactive tracer (which binds to amyloid plaques) to determine the amount and location of amyloid plaques in the brain.
However, this diagnosis is still not conclusive, as many people have amyloid plaques, but no sign of any dementia even into old age, although these people have a higher risk. Often symptoms do not appear for decades after the start of amyloid plaque deposits. Other patients have no sign of Amyloid plaques but still have Alzheimer's, so drugs developed to reduce Amyloid plaques have proven unsuccessful in prevention and treatment.
Standard blood tests for glucose level, triglycerides, kidney and liver function can help determine the risk. However, those with less than optimum blood results may die of Cardiovascular, Cancer or some other disease before Alzheimer's sets in.
So the PET scan is used with other tests for cognitive performance to arrive at a diagnosis.
Who is at risk?
Genetics plays an important part, and so does diet, exercise, lifestyle and supplements.
Here are some risk factors, in no particular order:

Age is the greatest risk factor. Dementia can affect about 10% of those over the age of 65, but 33% of those over 80
Gender – Women represent over 60% of Alzheimer's patients, but part of this may be due to their longer lifespans
Gluten – Celiacs often have "Wheat Brain" causing disturbances, anxiety, depression and Alzheimer's. Many dementia patients recover fully on a gluten free diet
Prescription medications such as many sedatives, hypnotics, blood pressure, hay fever, insomnia, depression and arthritis medications are linked to higher risk of Alzheimer's
Anaesthetics are linked to Alzheimer's. The more operations people have, the higher the risk
High Blood Pressure (systolic over 140 in mid-life) doubles the risk of Alzheimer's and increases vascular dementia by 600%, but blood pressure medications can be just as bad, so reduce it naturally without medication
Sleep Apnea starves the brain of vital oxygen and increases risk of Alzheimer's
B-12 deficiency increases Alzheimer's risk. Gastric Bypass Surgery, Celiac disease, vegan/vegetarian diets, antacids (like Nexium) and many medications all reduce availability and/or absorption of B-12
Diabetes doubles the risk of Alzheimer's (often called "Diabetes of the Brain" or "Type 3 Diabetes")
Vision problems increase Alzheimer's risk. Opthalmologists can detect abnormal widths of blood vessels in the retina which can indicate early Alzheimer's
Tobacco – Smokers have double the risk for Alzheimer's. Family and others breathing second-hand smoke also have higher risk
Living alone after a partner's death means we have six times the risk of Alzheimer's, and those who divorce and live alone have three times the risk.
Isolation is a significant risk factor for depression and dementia. Find a friend!
Obesity is a risk. The lower the BMI (Body Mass Index) the lower the risk. Obesity raises risk by around 75%
Family history increases the risk. See the Genetics section below, but environmental factors, diet and lifestyle choices can be passed on to children
Education improves outcome, and lack of education increases Alzheimer's risk. Studies suggest higher education increases "cognitive reserve" which may offset dementia symptoms
Concussion or head trauma increases Alzheimer's risk exponentially with the number and severity of head injuries
Quality sleep is essential for the ability of the body to repair itself by flushing toxins from the brain
Excessive alcohol consumption can lead to alcoholic dementia and higher risk of Alzheimer's as well as many other health risks
Mental activities improves the brain, physically and psychologically. Learn new things strengthens and develops new nerve cells
Sedentary lifestyles are a large risk for the brain as well as the body. Exercise is a must for the brain and the body
Chronic bladder disease increases risk
Chronic Candida infections increase risk
Overcoming risk factors:

Change the diet – see below
Get regular, uninterrupted sleep
Socialising, visiting friends, joining a group
Crosswords, puzzles, new experiences, learning a musical instrument or another language
Exercise helps control blood glucose levels, keeps excess weight down, increases oxygen and circulation, and joining a gym can also help with socialisation
Use the many supplements available
Genetics
There is a strong genetic predisposition to Alzheimer's, but also there is a strong contribution of environment, diet and lifestyle.
Rates of Alzheimer's disease have increased much faster than any genetic changes could have occurred.
This means that much is under our control, because even with a genetic predisposition, we can reduce risk with epigenetic (non-genetic influences on gene expression) changes.
Example: The most important genetic risk factor is the ApoE epsilon 4 allele (ApoE4), and 14% to 18% of the population has this gene.
Everyone carries two copies of the APOE gene, which makes the protein ApoE (apolipoprotein E).
There are three different types (alleles) of the APOE gene: E2, E3 and E4, and because we all have two copies of the gene, the combination determines our APOE "genotype" which can be any combination of the 2 copies: E2/E2, E2/E3, E2/E4, E3/E3, E3/E4, or E4/E4.
The majority of people have two E3 alleles (E3/E3) so this is defined as the "average risk".
The E2 allele is the least common form, and if we have two E2 alleles (E2/E2) or one E2 and one E3 (E2/E3) we have about 40% REDUCED risk of Alzheimer's.
The E4 allele, present in 14% to 20% of the population, increases the risk for Alzheimer's, especially late-onset Alzheimer's, but this does NOT mean that we will get Alzheimer's disease if we have one or two copies of E4, as about one third of Alzheimer's patients do not have even a single E4.
All it means is that our risk is increased, also increased is the risk of potential Alzheimer's at a younger age.
To quantify the risk:
If we have no copies of E4, we still have around 9% risk of Alzheimer's.
If we have a single copy of E4, our risk increases to around 30%.
If we have two copies of E4, risk is between 50% to 90% but in all cases, we CAN REDUCE the risk.
Many people are horrified to learn that they have up to a 90% risk of Alzheimer's, but they need not be.
With some dietary, lifestyle and supplement changes, those at greatest risk can easily fall into the 10% who do NOT get Alzheimer's.

SAD (Standard American Diet)
Genetic statistics above apply only to average people, typically Caucasians living in the Western World and consuming a typical Western diet of processed food, sugar, MSG, hydrogenated oils, chemicals, heavy metals, pesticides, insecticides and other toxic substances.
These statistics do NOT apply to those with a healthy diet of natural, organic food living in a low-toxin environment.
In fact, many people already down the cognitive decline have recovered on a healthy diet and sustained the improvement for several years, according to Dr Dale Bredesen who has been running a program for years now.
Dr Bredesen does not know how many more years it will be, but does know that patients on the program have removed the biochemical drivers which can be measured in blood tests, so so is very optimistic about their future health for many years to come.

Should we get genetic testing?
This is up to the individual. Some people would prefer not to know. Others want to know.
My father died from Alzheimer's at about age 72 after many years in a Nursing Home, existing but without knowing who his family members were. So did my Grandmother on my Mother's side, so I assume I may well have inherited a high genetic risk. I am now 73 as I revise this article. For me, testing is irrelevant, because I changed to a Paleo-style diet at age 63, which turned my life around.
From obese to lean, from grey hair to brown, from allergies to everything to allergies to nothing, from high blood pressure and triglycerides to normal, from poor physical strength to strong, fit and full of energy, from frequent headaches to none, from always getting sick to never getting sick.
If I had the genetic test and it was the worst result, I would only continue to do what I am doing now, using dietary and lifestyle modifications.
Have I halted Alzheimers? I hope so, but I often cannot remember some of the thousands of medical terms I have come across in my 10 years of research.  Come back here in 27 years as I approach 100 and I will let you know how I have done.

Amyloid Plaques vs Tangles
Amyloid is a protein, normally found throughout the body. In Alzheimer's, this protein divides improperly, creating beta amyloid which is toxic to brain neurons.
Amyloid is actually antimicrobial and has benefits for the body, but some people, especially those with the E4/E4 alleles cannot naturally break down these plaques, but there are dietary methods which can.
Not all Alzheimer's patients have beta Amyloid plaques. About 10% of patients have neurofibrillary tangles which cause similar symptoms, but are also inclined to have more aggressive behavior.

Three Kinds of Alzheimer's
Humans liberate amyloid as a protective response in the body to three different fundamental metabolic and toxic perturbations:

Type 1: Characterized by systemic inflammation. Blood tests typically reveal high hs-CRP (high-sensitivity C-reactive protein), low albumin:globulin ratio,
and high cytokine levels such as interleukin-1 and interleukin-6. Imaging reveals temporoparietal reductions in glucose utilization.
Those at risk include people with chronic infections or inflammation from other causes, and the normal antimicrobial protective response liberates amyloids
Type 2: Characterized by normal inflammation, but an atrophic (wasting away) profile, with reduced support from estradiol, progesterone, testosterone, insulin, and vitamin D, often with high homocysteine and insulin resistance. Imaging reveals temporoparietal reductions in glucose utilization. As NGF (Nerve Growth Factor) diminishes, amyloid production increases.
Type 2 in particular can be CAUSED by LOW cholesterol, resulting in atrophy (brain shrinkage), reduced hormone production, poor health and eventually Alzheimer's.
All because we are taking statins that lower cholesterol, or we are not eating enough healthy fats.
We prevent our cells from doing what they are supposed to do, so we end up with a shrunken brain without the lipid (fat) content we need. A fat-free diet means atrophy of the brain.
See the Cholesterol Fraud and the Big Fat Lie sections below.
Type 3: Different from types 1 and 2. Still β-amyloid positive and phospho-tau positive), but a younger onset (late 40s to early 60s).
Genotype ApoE is usually E3/E3 instead of E4/E4 or E3/E4 with little or no family history.
Onset usually follows a period of stress, depression, sleep loss, anesthesia, or menopause/andropause.
Memory loss is not a main symptom, instead there are cortical issues: dyscalculia (trouble with arithmetic), aphasia (trouble speaking or understanding speech – damage to the left side of the brain),
executive dysfunction (emotional or behavioural problems from frontal lobe issues).
Imaging studies often reveal extra-hippocampal disease, greater general cerebral atrophy and frontal-temporal-parietal abnormalities.
Lab results often reveal hypozincemia (low zinc) and/or a high copper:zinc ratio, and can indictate adrenal fatigue
(low pregnenolone, DHEA-S (dehydroepiandrosterone sulfate), and/or AM cortisol. Chronic infections like mycotoxins, Lyme, viral infections, HSV-1 (a herpes simplex virus) are all risk factors

Some patients have "Alzheimer's type 1.5" where a combination of symptoms of both type 1 and 2 Alzheimer's occurs.
Glycotoxicity (too much sugar in the brain) causes an insulin resistant brain. Combine this with AGEs (Advanced Glycation End products), and we have both inflammation from AGEs, plus atrophic withdrawal response because we are now resistant to insulin.
So we have a double condition of type 1 and type 2.
Type 3 patients often have MARCoNS (Multiple Antibiotic-Resistant Coagulase-Negative Staph), a colonisation of antibiotic-resistant staphylococcus in the nasal cavity.
Also high blood levels of TGF-beta-1 (Transforming Growth Factor beta-1), high C4A (a protein that in humans is encoded by the C4A gene), and low MSH (Melanocyte-Stimulating Hormone) is very common, typically with HLA-DR/DQ haplotypes shown by Dr Ritchie Shoemaker to be associated with CIRS.
Alzheimer's from nose infections?
We have known for years that our healthy gut bacteria is essential to prevent almost every disease, and now research is looking at the rhinosinal microbiome, the healthy bacteria in our nose.
This is now becoming known as Inhalational Alzheimer's.
The nose is the most direct route to the brain, and bad bacteria in the mucous lining of the airways can damage the brain.
Pathologists now believe there are unknown pathogens in the rhinencephalon, the "nose-smell" (olfacation) system.
Many Alzheimer's patients start losing their sense of smell as one of the early signs of the disease, and this is probably why.
I am confident that my nasal bacteria is back to normal after having very bad allergies and taking antihistamines from when I was about 16 to when I was 63.
Allergies stopped when the bad diet stopped.
Dr. Susan Lynch at UCSF has found that the nose problem is not so much an unknown pathogen, but a lack of microbial diversity.
Beneficial microorganisms in the nose protect against many pathogens, and one of the best seems to be Lactobacillus sakei, used to make sake and kimchi.
This could explain why Japanese people have comparatively low rates of Alzheimer's, although rates are rising in Japan because of the Western influence, with meat and dairy replacing rice as a staple food.
When Japanese people migrate to Western countries and adopt a Western diet, they have the same risk as anyone else.
So for the Japanese, it is not a genetic problem, but a diet problem, and this applies to everyone.
AGEs – Advanced Glycation End products
AGEs are formed when food cooked at high temperatures (over 120 degrees C) combines with sugar. AGEs are very damaging to the body, accelerating the ageing process and chronic disease.
AGEs worsen diabetes, kidney disease, Alzheimer's, inflammation, atherosclerosis (stiffening of the arteries), cardiovascular disease and stroke.
AGEs cause glycation of LDL cholesterol, promoting oxidation, and oxidized LDL is a major factor in atherosclerosis.
AGEs form photosensitizers in the eye lens, leading to cataract development.
To reduce AGEs, never cook at high temperatures (steaming is best, always at 100 degrees C), eat plenty of raw food (salads, and small amounts of fruit), and eliminate all sugar and processed foods.
Conventional Drugs
Drug companies have been trying for years to get rid of Amyloid plaques, thinking they are the cause of Alzheimer's.
However, the body needs amyloid to protect the brain, so we need to look at what is causing the plaques instead of trying to get rid of them. Latest research shows that Amyloid plaques are antimicrobial, so can be both damaging and protecting!

Alzheimer's – "Diabetes Type 3"
Some researchers are now labeling Alzheimer's as "Diabetes Type 3" because sugar causes Alzheimer's.
Sugar also causes diabetes, cardiovascular disease, obesity and many more diseases, mainly due to processed foods.
As with diabetes, where sugar causes insulin resistance, we have insulin resistance in the brain, causing degeneration.
When the brain becomes insulin resistant, it means that glucose cannot enter the brain cells, so those cells die.
However, all is not lost. If we switch to a Ketonegic diet, we can feed our brain with fat instead of sugar. More on this diet below.

Diagnosing the type of Alzheimer's
Unlike cancer, where we can biopsy a tumour, we must look at historical, biochemical, genetic, imaging, and function information to determine the type of Alzheimer's.
Of course this rarely happens except in research applications. The doctor simply says the patient has Alzheimer's and may give a drug which in the long term will not make much difference.
This is a shame, because about half of all cases can be halted, and in some cases substantially improved, by reverting to the correct diet.
Even better would be to eat a correct diet from birth, reducing the risk of Alzheimer's to near zero, as well as preventing cancer, heart disease, diabetes and other modern diseases.

Exercise
Physical exercise is extremely important to keep the brain and body healthy.
Researchers are not sure why, but LeanMachine says it is obvious:
Exercise burns off the high glucose levels that cause "Diabetes of the Brain" and exercise boosts oxygen levels and circulation in the brain.
Any type of exercise is beneficial, such as:

Walking, jogging or running
Calisthenics
Squats
Push-ups, chin-ups
Skipping
Gardening
Exercises have the added benefit of socialisation in a group, such as:

Join a gym
Tai-Chi or Yoga classes
Athletics clubs
Dancing classes
Exercising the Brain
The body has a disturbing property: Anything not used for a while gets broken down to be used somewhere else.
If we do not use a muscle for a week, the body starts breaking it down.
But if we exercise regularly, we stop muscles wasting, and we actually build up our muscles.
If we do not use parts of the brain, the body starts breaking it down.
But if we exercise our brain, we can hang on to the parts we use, and develop new pathways to replace parts we have lost. Exercises such as:

Learning a new language
Playing a musical instrument
Crossword or other puzzles
Socialising in groups or clubs
Meditation
Meditation is not normally seen as exercise for the brain, but sitting in a quiet, dark room away from all daily distractions not only promotes a calming effect, but increases various brain-saving hormones.
Meditation, like dreaming, helps the brain sort out the junk memories and recent problems by concentrating on things that have made us feel good in the past.
We may have pleasant memories like sitting on a sandy beach listening to the waves rolling in on a beautiful sunny day. By concentrating on peaceful and pleasant memories, we forget problems with out hectic daily life.

Supplements
The modern diet is lacking in vitamins, minerals, amino acids and other nutrients, mainly because of:

Over-farming – growing the same food in the same ground year after year, depleting these vital elements
Over-processing – hydrogenation, adding sugar, adding chemicals, overheating
Toxins from farming chemicals contaminates the environment
Water is contaminated by fluoride and chlorine
The supplements everyone over 50 should take are:
Organic Coconut Oil, taken several times a day, a tablespoon at a time.
LeanMachine considers this one of the best prevention and treatment methods available for Alzheimer's.
This encourages the body to burn healthy fats instead of sugar, called the Ketogenic Diet which burns ketones, which is what our ancestors did in their natural low-carb diets. See the Ketogenic Diet below.
Coconut oil appears to break down the amyloid plaque buildup in the brain. Perhaps the plaques are no longer required when the brain is fed by healthy fats instead of glucose.
Coconut oil is also the absolute best for cooking, replacing any other fat, because coconut oil remains stable at high temperatures, and is full of MCT (Medium Chain Triglycerides) which go straight to the liver to be burned as fuel, and cannot be stored as fat in the body.
Coconut oil also contains Lauric Acid, which keeps our skin wrinkle-free and healthy.
– PS (Phosphatidylserene) is a component of the cerebral cortex's neuronal membrane, and can improve memory and mood, reduce stress, improve learning and more.
It does this by controlling input and production of choline, acetylcholine, norepinephrine, dopamine and glucose.
– NAC (N-Acetyl Cysteine) which helps the body make Glutathione, the body's natural "Master Antioxidant" that fights cancer, Alzheimer's and many other conditions.
– Curcumin is the active ingredient in Turmeric which has been used for thousands of years for dementia, cancer and many other conditions.
– Vitamin B-12 because as we age, our stomach acid levels drop, preventing the high-acid conditions required for B-12 absorption from food. Even more essential for vegans and vegetarians as B-12 mainly comes from animal products.
– B-group vitamins because these are vitally important for nerves and brain health.
– ALA (Alpha Lipoic Acid) as an antioxidant to help remove heavy metals from the brain, reduce inflammation, and improve the effectiveness of votamins C and E.
– Vitamin D3 because over half the ageing population are taking statin medication (which they should NOT) and statins halt production of 7-dehydrocholesterol, the first step in the manufacture of vitamin D3. Worse, many of these seniors are in Aged Care facilities and never see the light of day, so cannot make vitamin D3 from sunlight. If they are ever taken outside, it is only early morning or late afternoon when they cannot get vitamin D3 anyway. More info in my Vitamin D3 article.
– Ginkgo Biloba is highly recommended to improve blood flow in the brain. Should not be used in conjunction with prescription blood thinners.
– TMG (Trimethylglycine) is an effective methyl donor for the facilitation of methylation processes. Supports a healthy homocysteine level, which in turn supports healthy cardiovascular function and helps prevent Alzheimer's. Homocysteine, a damaging amino acid, with the aid of TMG, is turned into methionine, a safe and beneficial amino acid. Methylation is essential for DNA repair and production of SAMe, which helps joints, lifts mood, fights depression and protects brain cells from amyloid plaques. Read more in my TMG article.
– SAMe (S-Adenosyl Methionine) can help protect the brain and also help treat depression, anger, anxiety which are common symptoms in some Alzheimer's patients.
– Vinpocetine has shown mixed results but mostly beneficial in limited human trials using 10mg 3 times daily.
– Vitamin E is recommended to improve the healthy fats in the brain and increase antioxidants.
– Benfotiamine with Leucine can help remove glucose and improve insulin resistance.
Many other supplements can help, including:
In addition, many supplements primarily used to treat diabetes will also help prevent Alzheimer's.

The Cholesterol Fraud
Previous research indicated that high cholesterol was a risk factor for Alzheimer's.
Again, this was wrong. Doctors started prescribing statin drugs for those people with high cholesterol, or those with signs of dementia with normal cholesterol.
What happened? They got Alzheimer's WORSE and got it FASTER than patients who did NOT take statins.
Researchers only looked at total cholesterol which is a complete waste of time.
25% of the cholesterol in the body is in the brain, mainly in the myelin sheath.
Around 60% of our brain is fat, mainly in the form of cholesterol.
The myelin sheath (oligodendroglia) that surrounds and protects our neurons are 70% cholesterol, 30% protein.
Starve the brain of healthy fat, and we get Alzheimer's. Almost guaranteed.
Reduce cholesterol and what happens? The protective myelin sheaths break down as they are starved of cholesterol, allowing the brain cells to be damaged. Damage them enough, and they die. Then we have dementia. Damage enough cells, and the brain can no longer support our basic functions, like breathing. Then we die.
This is why statin drugs are BAD.
Sure, in some cases, they can slightly reduce risk of heart attacks, but they INCREASE death from all other causes, including Alzheimer's.
The net result is that on average, we will not live a day longer on statin medication.
Statins will give us lousy final years with muscle breakdown, osteoporosis, more sickness and dementia.
We need plenty of healthy fats like coconut oil, walnuts, avocados, fish, eggs, butter from grass-fed cows, unheated olive oil.
We must NOT consume bad fats: Canola oil, margarine, anything hydrogenated, anything heated over 120 degrees C.
Cholesterol is NOT the enemy.
We NEED cholesterol, especially HDL (High Density Lipoprotein) cholesterol which reduces inflammation, and helps clean up the body (like a garbage collector). Without HDL Cholesterol, we die within 24 hours.
We also need LDL (Low Density Lipoprotein), still incorrectly called "bad" cholesterol, as we die without it.
LDL has antimicrobial effects, so the idea that we should drive it down to zero is ludicrous. LDL is essential to transport nutrients around the body (and into the brain) as well as helping the body manufacture hormones and other important products. LDL was essential for our evolutionary ancestors millions of years ago, and we still need it.
The brain is mostly fat, and 40% of the brain is CHOLESTEROL.
Many things that were protective in our native environment are problems in our modern environment, but if we go back to our ancestral diet, problems are resolved.
Studies show time after time that people with low cholesterol die young, while people with normal to high cholesterol live longest.
These studies are ignored by the big drug companies. Because statin sales make them billions of dollars, of course they continue the Big Cholesterol Lie, one of the biggest frauds in medical history. Their own study showed increased deaths and terrible side effects so they stopped the study short at that time, supposedly to "save patient's lives" when the opposite was true.
The dangerous cholesterol is VLDL (Very Low Density Lipoprotein) which cannot easily be tested.
Because triglycerides contain some VLDL, labs estimate VLDL value by simply taking a percentage of triglycerides.
High triglycerides are much more of a danger signal than high cholesterol, and are almost always related to obesity, poor diet of processed foods, especially dangerous fats.
The Big Fat Lie
We have been told for decades that fat is bad for us.
Forget about "low fat" or "fat free" diets.
Another big fat lie, coming from a scientist who plucked figures out of a study to suit an argument he was proposing.
When the data was analysed completely, many decades later, it showed the complete opposite.
The largest and longest study in the world was the Framingham study which showed that those who ate the most fat lived longer than those who ate the least.
Fat is not unhealthy in general, in fact it is essential for health.
The UNHEALTHY fats are man-made artificial fats (margarine, Canola oil) and other processed fats that are hydrogenated to improve shelf life and heated to extremes during manufacture, often going rancid in the process, causing oxidised VLDL (Very Low Density Lipoprotein), the REAL dangerous "food".
What is REALLY bad is carbohydrates, and when manufacturers remove fats from food, they replace them with carbohydrates, causing most "modern" diseases including Alzheimer's and Diabetes.

The Ketogenic Diet
For the first two million years of human life on Earth, carbohydrate consumption was very low.
Carbohydrates were uncommon, with the majority of food being nuts, seeds, eggs, fish, fruit and vegetables. Meat was eaten very rarely when an animal was killed.
These people did not burn carbohydrates for energy, they burned FAT. In particular, ketones, the basis of the ketogenic diet.
A ketogenic diet means maintaining a fasting state of ketosis. Ketones are produced when the body is in a state of ketosis.
Ketones fuel cells using a different pathway from glucose.
Glucose has to have insulin to allow glucose into cells, but as we all should know, our typical modern diet is loaded with carbohydrates, forcing the pancreas into overdrive making enough insulin.
Eventually our cells become insulin resistant, so the pancreas produces even more insulin to force glucose into the cells, creating even more insulin resistance.
We are now a full-blown diabetic, and when the pancreas starts shutting down, we need insulin injections for the rest of our life.
However, when we feed the cells with ketones, they simply enter the cell naturally, and do NOT require insulin or anything else to do so.
This is critically important for five of our modern diseases: Obesity, Cancer, Diabetes, Cardiovascular and Alzheimer's, all caused or aggravated by high blood glucose, bad fats and inflammation.
Ketones are also signaling molecules as well.
Benefits of the ketogenic diet include:
Helps the body express new restorative and healing genes
Reduces inflammation (underlying cause of nearly every disease)
Stimulates the immune system
Aids weight loss
Stops or slows degenerative disease
Reduces risk of Alzheimer's, Cancer, Cardiovascular, Diabetes and Obesity
The Anti-Alzheimer's diet
Spices
Add these spices to every meal possible.
Of course they will spice up any meal, but also help clear the brain of problems and reduce risk of cardiovascular disease, cancer, diabetes and many more modern illnesses.

Ketogenic Diet – Healthy fats, intermittent fasting.
Read How Cyclical Ketosis can help combat Chronic Fatigue
Avoid Trans Fats
Read Trans Fats Linked to Increased Risk for Alzheimers
Avoid Processed Foods
Only shop in the greengrocer department at the Supermarket, preferably the organic section. Buy or grow your own real food. Nothing in a bag, box, tin because toxic ingredients are sure to be added.
Avoid AGEs
Forget fried foods. Steaming is the best way to cook. Never Microwave. Eat raw salads daily.

This section often updated. Please come back soon (if you remember!)
LeanMachine online supplements
Updated 20th January 2020, Copyright © 1999-2020 Brenton Wight and BJ&HJ Wight trading as Lean Machine abn 55293601285