Prostate
now browsing by category
Posted by: admin | Posted on: January 13, 2020
Written by Brenton Wight, Health Researcher
Updated 10th September 2020, Copyright © 1999-2021 Brenton Wight. All rights Reserved.
What is Fibromyalgia?
Fibromyalgia is a chronic condition, typically very painful, especially in response to pressure, and sometimes patients have symptoms like stiff muscles, joints and connective tissues.
Other symptoms often include depression, anxiety, sleep disturbance, difficulty swallowing, bowel and bladder problems, numbness and tingling, muscle spasms or twitching, weakness, nerve pain, palpitations,
cognitive dysfunction ("foggy thinking").
Around 2% of the population are affected, usually between the ages of 20 and 50, although not all patients have all symptoms.
Women are nine times more likely than men to suffer from the condition, giving weight to the theory that hormones play a big part in the cause and treatment.
Diagnosis is difficult because there is no formal test. Symptoms are vague and similar to many other conditions.
Often patients with celiac disease are mistakenly diagnosed with Fibromyalgia, and do better on a gluten-free diet.
In fact, nearly everyone will do better on a gluten-free diet, or even better, a diet free from all grains, flour and any other product of grains, regardless of refined, wholemeal or any other form.
Some medical specialists say it is "all in the head" but few patients would agree with this!
Testing
Although there is no formal testing for fibromyalgia, the following tests should be arranged by the doctor to eliminate some factors that may indicate or aggravate Fibromyalgia:
Ferritin (Iron Study) – A serum ferritin level under 50 ng/ml means a 650% increased risk for Fibromyalgia
Thyroid Function – If autoimmune hypothyroidism is present, it should be treated first to see if Fibromyalgia symptoms subside
Other autoimmune conditions – Lupus, Rheumatoid Arthritis and others can resemble Fibromyalgia symptoms and should be treated first
CRP (C-Reactive Protein) – An inflammation marker. Source of any inflammation should be treated first
The FM/a blood test (plasma and PBMC (Peripheral Blood Mononuclear Cells) – Tests cytokine concentration. Low cytokines may indicate Fibromyalgia
Treatment
Doctors say there is no known cause or cure. However, some approaches can be very effective in reducing symptoms, including:
Prescription medications may help, including DHEA ("mother of all hormones"), Pregabalin, duloxetine, thyroxine, and milnacipran (most effective), however many patients found zero benefit from any medications
Magnesium Glycinate
Fibromyalgia patients typically have lower magnesium levels than others
D-Ribose. Studies show a 66% benefit for patients of Fibromyalgia and chronic fatigue syndrome
Coconut oil
Vitamin D3 deficiency is common in fibromyalgia patients, especially those with anxiety and depression
Astaxanthin (powerful antioxidant, 500 times better than vitamin E)
CoQ10 (Co-Enzyme Q10) 40% lower levels of Coenzyme Q10 are found in fibromyalgia patients, indicating probable benefit by supplementation, plus discontinuance of any statin medication
Glutathione or
NAC (N-Acetyl Cysteine) precursor to glutathione
MSM – Methylsulfonyl Methane reduces pain as well as improving tolerance to pain
Dark Chocolate (with at least 70% cocoa)
Black Pepper
Cayenne pepper
Creatine
Hydrogen Peroxide
Acupuncture – Acupressure or a TENS machine can help on the "hot spots" which can help de-sensitise those areas
Physical Therapy. Often a Physiotherapist or even a Massage Therapist can help de-sensitise nerves and reduce tight muscles. Some Physiotherapists are aslo Acupuncturists
Exercise will usually help relieve symptoms, even though this is the last thing that sufferers want to do
Weight loss often helps, as the condition is more prevalent in overweight people
Deep breathing – increases oxygen, decreasing inflammation and pain
Therapeutic options
Mindfulness Training reduces psychological distress and depression
Yoga, Tai-Chi and other stretching exercises are helpful as they stimulate the lymph glands, increasing our HDL (good cholesterol), improving waste product and toxin removal, also reducing pain, fatigue, mood, cortisol levels and improves coping ability
Diet
Raw Food has been shown in studies to significantly improve the majority of fibromyalgia patients
Vitamin C and Broccoli consumption in a study found that the combination of 100mg of vitamin C from food, plus a 400mg broccoli supplement reduced pain by 20% and decreased 17% in Fibromyalgia impact scores
Things to avoid
Exposures to toxins definitely increase fibromyalgia risk:
Breast Implants have been linked to cancer, autoimmune disease, fibromyalgia and chronic pain
Aspartame (an artificial sweetener) should be eliminated from the diet, as it turns into formaldehyde in the body, which can aggravate fibromyalgia.
Natural sweeteners such as Erythritol, Xylitol and pure Stevia are healthy alternatives
MSG (MonoSodium Glutamate) should be eliminated from the diet. Known to cause headaches and fibromyalgia
Vaccine Adjuvants containing mercury or aluminium have been shown to cause musculoskeletal pain conditions like fibromyalgia
Fluoride comes from fluoridated tap water, foods irrigated with fluoridated water, toothpaste, dental treatments and antibiotics, and must be avoided. A fluoridated water supply should be switched to rainwater and/or install a Reverse Osmosis water system for all drinking and cooking. Ordinary water filters do not remove fluoride, and even boiling water makes little difference
Prescription Medications increase risk
Many prescription medications increase risk of fibromyalgia, or actually cause it.
Statin Drugs reduce CoQ10 and vitamin D3, causing hundreds of health problems, including fibromyalgia and muscle pain, vastly outweighing any benefit in many cases
Prescription antidepressants like Celexa (Citalopram), Paxil (Paroxetine) and Prozac (Fluoxetine) include fluoride which makes fibromyalgia even worse, and causes weight gain.
Antidepressants increase risk of cancer by over 40%, and most of the time do not work any better than a placebo
Many drugs contain bromide, which is even worse than fluoride, and more easily displaces iodine from the thyroid gland
Antibiotics destroy many bad bacteria, but also much of the good bacteria as well, compromising our immune system, which can take up to two years to rebuild
Paracetamol, Panadol, Tylenol and other names for acetaminophen should be avoided as studies show them to start causing liver issues even at the recommended dose two 500 mg tablets four times a day (4000 mg) for a few days. Unfortunately, patients who experience a lot of pain invariably over-dose, and just a 50% increase starts causing severe liver damage. The advertising slogan "safe and effective" is one of the biggest lies of the drug industry, and the most common cause of liver poisoning in the Western world. The majority of all patients on the liver transplant waiting list are there because of Panadol overdose. Panadol also reacts with an enzyme in the body to destroy our natural glutathione, which is one of the body's main defenses against pathogens, often called the "master antioxidant". Less glutathione means more Fibromyalgia
Here is a list of some drugs commonly prescribed that contain Fluoride or Bromide, two halogens that displace iodine from the thyroid and cause hypothyroidism, Hashimoto's disease, depression, weight gain, hair loss, cancer, and will aggravate Fibromyalgia:
Advair (fluticasone) – fluoride
Alphagen (brimonidine) – bromide
Atrovent (Ipratropium) – bromide
Avelox (moxifloxacin) – fluoride
Adovart (dulasteride) – fluoride
Celebrex (celecoxib) – fluoride
Celexa (citalopram) – fluoride and bromide
Cipro (ciprofloxacin) – fluoride
Clinoril (sulindac) – fluoride
Combivent (from the ipratropium) – bromide
Crestor (rosuvastatin) – fluoride
Diflucan (fluconazole) – fluoride
DuoNeb (nebulized Combivent) – fluoride
Enablex (darifenacin) – bromide
Flonase (fluticasone) – fluoride
Flovent (fluticasone) – fluoride
Guaifenex DM (dextromethorphan) – bromide
Lescol (fluvastatin) – fluoride
Levaquin (levofloxacin) – fluoride
Lexapro (escitalopram) – fluoride
Lipitor (atorvastatin) – fluoride
Lotrisone topical cream – fluoride
Paxil (paroxetine) – fluoride
Prevacid (lansoprazole) – fluoride
Protonix (pantoprazole) – fluoride
Prozac (fluoxetine) – fluoride
Pulmicort (budesonide) – fluoride
Razadyne (galantamine) – bromide
Risperdal (risperidone) – fluoride
Spiriva (tiotropium) – bromide
Tobra Dex (from dexamethasone) – fluoride
Travatan (travoprost) – fluoride
Triamcinolone – fluoride
Vigamox (moxifloxacin) – fluoride
Vytorin (from eztimibe) – fluoride
Zetia (eztimibe) – fluoride
An immune response to intestinal bacteria may cause some symptoms, so an alkaline diet with plenty of enzyme-rich raw vegetables and fresh fruit may help, along with a little cheese, yogurt, whey, fermented vegetables such as Sauerkraut, and/or supplemental probiotics such as Acidophilus
to build up beneficial intestinal bacteria. 75% of our immune system is in the gut, and this is where the immune system often first breaks down.
MSG (monosodium glutamate) has been shown to aggravate symptoms, so most processed food, which contains MSG, often hidden in the ingredients list by being called other names or chemicals, should be eliminated.
Eliminating yeast from the diet may also help. Yeast is a raising agent found in most breads and other flour-based baked foods, also Vegemite. Changing to a fresh food diet of vegetables and fruit can eliminate yeast, lose excess weight, build immunity and improve general health.
Casein from milk and other milk products may also help, although some people are sensitive to dairy products and do better with no milk or other dairy products.
Food allergies can be a problem and I would start by eliminating wheat, flour, bread, cakes, anything made from flour, sugar, soy, milk, corn, eggs and nuts for at least a week or two.
If that helps, introduce them back into the diet one at a time (except sugar, which should be omitted forever, and all flour products), until the culprit is found.
If that is not enough, see my Vaccinations article and read about the relationship between Panadol, Vaccinations, Glutathione and Autism.
Many Fibromyalgia patients also suffer from IBS (Irritable Bowel Syndrome), CFS (Chronic Fatigue Syndrome), RA (Rheumatoid Arthritis) and SLE or Lupus (Systemic Lupus Erythematosus), but the above treatments can improve all of these conditions.
While these natural alternatives may not work for everyone, nearly all patients report improvement in their condition, and of course, these are all good for weight loss, fighting diabetes, cardiovascular disease, Alzheimer's disease, better sleep, improved mood, reduced pain, better pain tolerance, building muscle and reduced cancer risk. Many patients are deficient in GH (growth hormone) so high-intensity exercise and weight loss will help by increasing natural production of Growth Hormone.
Copyright © 1999-2021 Brenton Wight and BJ&HJ Wight trading as Lean Machine abn 55293601285. All Rights Reserved.
Posted in Autism, Brain, Cancer, Cardiovascular, Cholesterol, Diet, Exercise, Fluoride, Gluten, Gut, Herbs, Immunity, Inflammation, LeanMachine, Minerals, Prostate, Statins, Sugar, Supplements, Thyroid, Toxins, Vaccinations, Vitamins, Water | No Comments »
Posted by: admin | Posted on: October 28, 2019
Reproduced from original article:
www.naturalhealth365.com/benefits-of-walnuts-3166.html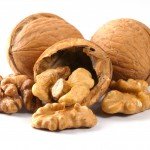 (NaturalHealth365) Despite their high fat content, it's long been understood that nuts can still have their place in a healthy diet. In fact, we now know that the 'carb-craze' of the last few decades had it all wrong.  Healthy fats, like those found in walnuts, are essential for brain and heart function plus improved nutrient absorption.
But a new study at the University of California, Davis, provides further evidence supporting earlier research results indicating that walnuts, in particular, help to reduce levels of a hormone thought to increase the incidence of prostate and breast cancer.
What did the researchers discover about walnuts?
Lead researcher and nutritionist Paul Davis and fellow researchers wrote in the Journal of Medicinal Food that investigations focusing on the benefits of walnuts show that the nuts themselves, as well as walnut oil, not only reduce excess cholesterol and sensitivity to insulin, but also decrease levels of the hormone IGF-1 – which is linked to cancer of the prostate and other malignancies.
Davis, who has been studying the heart benefits of walnuts for years, said that the high fat content exhibited by nuts does not contribute to the growth of prostate cancer. Instead, he said, walnuts had quite the opposite impact when fed to mice in the study.
However, it isn't the omega-3s acting alone that reduces cancer risk, but rather fats working in combination with whatever other substances make up walnut oil.
Why do walnuts reduce the risk of cancer?
It's believed that decreased levels of IGF-1 restricts the cancer from growing as quickly as it normally would. In addition, avoiding excess cholesterol levels will reduce your risk of cancer, because high cholesterol levels can promote cancer cell growth.
Do NOT ignore the health dangers linked to toxic indoor air.  These chemicals – the 'off-gassing' of paints, mattresses, carpets and other home/office building materials – increase your risk of headaches, dementia, heart disease and cancer.
Get the BEST indoor air purification system – at the LOWEST price, exclusively for NaturalHealth365 readers.  I, personally use this system in my home AND office.  Click HERE to order now – before the sale ends.
Consumed in reasonable quantities, nuts have long been known to benefit the heart. Past research has shown nuts have the ability to reduce inflammation, which is known to be an underlying culprit behind heart disease plus many other health problems.
This reduction in inflammation also allows blood vessels to dilate as necessary, reducing the opportunity for unhealthy blood pressure spikes.
But beyond heart health, it is known that inflammation also contributes to the growth of many cancers. Davis reports that it is believed walnuts interfere with the production of a protein called endothelin, which is related to both blood pressure control as well as regulation of prostate growth.
Warning: Type-2 diabetes increases your risk of cancer
According to Michael Pollak, MD, a professor at the Department of Oncology and Director of the Cancer Prevention Research Unit at McGill University, "the trend emerging [in this area] is that the type-2 diabetes associated with high insulin levels is the biggest problem relating to cancer risk,". But, he goes on to emphasize that the higher risk of cancer is 'evident for everyone with prediabetes, which is a much larger group.'
According to the Centers for Disease Control and Prevention, about 40 percent of Americans have prediabetes – which is represented by too much insulin in the blood. The consumption of unhealthy, processed oils or trans fats can lead to metabolic syndrome, diabetes, obesity and many forms of cancer.
The solution is clear: Science is telling us – over and over again – to eat natural foods from their natural source to avoid chronic disease. Don't be fooled into believing that all fats are created equal and need to be avoided. That's a lie.
Moderate amounts of fat from grass-fed beef, eggs, coconut oil, avocados or walnuts, along with healthy sources of complex carbohydrates which come from whole grains like brown rice or millet can go a long way to preventing cancer plus many other degenerative disease conditions.  And, of course, go organic – as much as you can – to avoid the unwanted exposure to chemicals.
Sources for this article include:
Posted by: admin | Posted on: August 9, 2019
Written by Brenton Wight, Health Researcher, LeanMachine.
Copyright © 1999-2021 Brenton Wight, LeanMachine.
Updated 15th April 2021
Blood Tests – They May Save Your Life!
Blood tests should be carried out with your annual checkup, or any time you have a medical condition
Urine tests are also common, but many are inaccurate, because they only tell us what has left the body, not what is currently available in the body to feed our cells and keep us in good health.
Urine tests are included here where appropriate and where the results can be useful.
Important:
ALWAYS get a printed copy of your tests. The Doctor cannot refuse as the results belong to you.
Unfortunately, Doctors often only look at results outside the "normal range" and disregard everything else.
There are several problems here.
There can be potential problems buried within the "normal range"
The "normal range" is an average range for a person of the same age and sex as you, not accounting for weight, height, body fat, muscle mass, medical conditions and general physical condition
The "normal range" given does not indicate if the low end, middle or high end of the range is optimal
The "normal range" does not always inform you of changes over time within the range which may indicate a better or worse diet, health or impending sickness, etc
The "normal range" includes a lot of sick people, skewing the results
For example, the "normal range" for vitamin D3 is 60 to 160 nmol/litre for most Australian labs (some labs now say 75), but the OPTIMAL range is 125 to 175 nmol/litre, with the preference at the high end of the range.
When the results come in at 61, the lab says you are fine, the doc says you are fine, but your immune system is nowhere near the optimum level!
Another example is TSH (Thyroid Stimulating Hormone). The "normal range" is 1.0 to 4.0 but anything over 2.0 is certainly undesirable, and may indicate a hypothyroid condition, going un-diagnosed because the lab and the doc both agree "you are fine".
Blood, Serum or Plasma?
I make reference sometimes to blood tests or serum tests. The doctor or technician usually takes blood, but sometimes saliva or urine). We normally need not concern ourselves what happens to our blood after it is taken, but this is for completeness of this article.
Blood is made up of different main parts:
– Red blood cells
– White blood cells
– Platelets
– Plasma
Red blood cells carry the oxygen, nutrients, waste products and carbon dioxide.
White blood cells fight off infections and help heal wounds.
Platelets help the blood to clot.
All are suspended in the blood plasma, which contains various dissolved proteins, glucose, clotting factors, antibodies, mineral ions, hormones and carbon dioxide.
Plasma also acts as the protein reserve of the body, protecting the body from infections and other blood disorders, and keeps electrolytes balanced and helps maintain the correct pH balance in the blood.
After red cells, white cells, and platelets have been removed, plasma is basically what is left, but plasma still contains clotting factors such as fibrinogens. When fibrinogens are removed, serum is the solution that is left.   Serum still contains proteins that are not used in clotting, as well as all electrolytes, antibodies, antigens, hormones, and any drugs and microorganisms.
Reference Ranges
Some labs indicate "Reference Range", other labs may indicate "Normal Range", "Reference Intervals", "Desirable Range", "Healthy Range", Target Range", "Average Range", "Suggested Range", "Optimal Range" which all sound similar, but actual values may vary.
Reference ranges are calculated by the lab as what 95% of the "normal" population conform to (2 standard deviations for you mathematicians).
However, in the 95% of the population who are considered "normal", we have some sick, healthy, athletic, frail, obese, slim, old, young people of different ethnic backgrounds, occupations, environments, exposure to toxins, which can skew the test results, along with many other factors such as male or female.
Just because we fit into the reference range, it does not mean that we are in the best physical condition.
And for the 5% (or 1 in 20 people) who are outside this range, but still considered "normal" their results are questionable, whether they are at the healthy or unhealthy end of the reference range, which can be a high or a low number, depending on the test.
In some tests, a small margin over or under the reference value can indicate a problem, and in other tests, we can be several hundred times the reference range before we have a serious condition.
The labs will do their best job to calculate the reference range for our age and sex, sometimes weight, sometimes our medical condition, but that is all.
Every lab uses their own terminology, their own test equipment and their own numbers, so typical results may vary.
USA labs often use different units for measurement compared to Australian and other countries, so we must always look at the units as well as the numbers.
Many labs are now trying to standardise in SI (Standard International) units.
It is a good idea to use the same lab each time so that any changing numbers over time can be used as clues to various medical conditions or changes in health.
Many labs who upgrade their equipment and/or software will give two sets of results, pertaining to old and new systems.
Some Conditions Diagnosed by a Blood Test
Malnutrition
Even though we eat much more than our ancestors, modern foods are often devoid of nutrients due to repetitive farming practices, over-processing, over-heating, and the addition of toxic chemicals, trans fats, sugars, etc which all contribute to bad health and a reduced ability for the body to absorb nutrients from food.
Many prescription medications, especially antacids and PPI's (Proton Pump Inhibitors like Nexium) make this problem even worse by REDUCING stomach acid.
The body NEEDS stomach acid to absorb nutrients AND to make vitamin B12, an important part of the digestion process.
We can have a full stomach, but be starved of nutrients without adequate stomach acid.
People with lap-band or similar surgery, or who have part of the stomach or intestines removed due to disease or cancer, or who have damaged gut bacteria from antibiotics or other prescription medication,
or who have taken antacids or PPI (Proton Pump Inhibitors), or who have a diet poor in nutrition, will have poor absorption of vitamins, minerals, amino acids, etc and can easily suffer from malnutrition.
Malnutrition itself can skew the results of other blood tests, and doctors do not always take this into account, as most assume malnutrition cannot exist in modern society.
Cardiovascular Disease
High LDL cholesterol with low HDL cholesterol, combined with high triglycerides is a warning sign of future heart attack or stroke, and diet must be improved to reverse this condition.
These tests are not part of a normal blood workup so we should ask the doctor for a "lipid study".
Tumours or Cancer
Cancer tests are described under the Cancer Tests heading near the bottom.
Abnormal White Blood Cell Count and/or Platelet Counts
May indicate Leukemia, with early treatment promoting better recovery.
Diabetes
Diabetes, or even pre-diabetes, can be caught early with a simple blood glucose test.
This condition is easily controlled with some very basic changes to the diet, combined with regular exercise.
Left unchecked, diabetes can lead to blindness, amputations, heart attack, stroke or death.
Allergies or Parasites
Blood tests can reveal these problems, and simple steps are required to correct these conditions.
Infections
Infections can spread, causing a lot of damage, but are easily treated if diagnosed with a blood test.
Anemia
Can be caused by many things including internal bleeding, kidney disease, malnutrition, vegan diet, etc but can usually be simply treated.
Thyroid Problems
The thyroid controls many other hormones in the body, but problems can be found easily with a blood test.
This test must be asked for, as it is not included in a typical blood workup.
Symptoms requiring a blood test
Unexplained Tiredness
Unexplained weight gain
Unexplained weight loss
Fever
Unexplained pain
Changes in bowel habits
A long time since the previous test
Preparing for the test
Your Doctor will arrange the test. Ensure that you ask the following:
Do I have to fast?
Can I drink water?
Do I continue my prescription medication?
Do I continue my supplements, vitamins, minerals?
If I am on blood-thinning medication, what precautions are required?
Have I donated blood recently, or can I soon?
Please give me a printed copy for my own records when the results are available.
If the test is a fasting test, arrange a time early in the morning for the test so you can follow up with a nourishing breakfast afterwards.
Do not drink alcohol for 24 hours before the test.
Avoid fatty foods at the last meal before the test.
If all of the results are "within the normal range" it does not mean you can now forget everything.
Compare all results with previous tests, and keep results to compare with the next tests.
If you still have some unexplained condition, there may be repeated tests, new tests, ultrasound, x-rays, CT, MRI or other tests required.
Even if you are feeling fine, look up your previous test results.
If you do not have these results, ask the Doctor – previous records should be on their database, as they are generally e-mailed from the lab.
Compare the results line by line to check if any levels are getting better or worse. Some results will give a higher or lower number,
but check details below on each individual test to work out if this means getting better or getting worse.
Discuss all results with your Doctor, and if you cannot get useful answers, find another Doctor!
Some of the many different Blood Test Measurements and abbreviations
Some Australian (SI), some USA measurements.
cmm3 – cells per cubic millimeter
g/L – grams per liter
g/dL – grams per deciliter (same as 1/10 of g/L [grams per liter])
IU/L – international units per liter
mEq/L – milliequivalent per liter
mg/dL – milligrams per deciliter
mL – milliliter
fL – femtoliter, 10-15 Liter, or one thousand trillionth (one quadrillionth) of one liter.
mmol/L – millimoles per liter
ng/mL – nanograms per milliliter
pg/mL – picograms (one-trillionth of a gram) per mL (milli-litre)
The standard CBE (Complete Blood Exam), also called CBC (Complete Blood Count) or FBE (Full Blood Exam)
This is the most common test ordered by the Doctor – by no means complete, but can isolate many common problems.
This test determines red blood cells, various white blood cells, and platelets in the blood.
Do not consider these figures absolute, as different labs and different countries and different ages and sexes of patients have different ranges.
Not all labs do all of the tests.
Not all doctors ask for all of the tests.
Many of the tests are for specific diagnosis or monitoring of some disease or condition.
The Red Blood Cell Test Group
Hb or Hgb (Haemoglobin)
Normal values for adult males: 130 to 170 g/L (13.0 to 17.0 g/dL), adult females: 120 to 150g/L (12.0 to 16.0 g/dL)
OPTIMUM values for adult males: 140 to 150 g/L (14.0 to 15.0 g/dL, adult females: 135 to 145g/L (13.5 to 14.5 g/dL)

Adult males after middle age: 124 to 149 g/L (12.4 to 14.9 g/dL), adult females after middle age: 117 to 138 g/L (11.7 to 13.8 g/dL)
This is the iron-containing component of red blood cells which carries oxygen from the lungs to every part of the body, and gives the red cells their bright red colour.
Low Haemoglobin levels often indicate Anaemia.
Hemoglobin must be evaluated with HCT (hematocrit), RBC and MCV to determine if there is fact anemia and the type of anemia.
Low Haemoglobin can be caused by:
Low production of red blood cells in the bone marrow
Low iron intake
Low folate and/or vitamin B12
Internal or external bleeding
Blood cell destruction
Chronic illness
Low testosterone
Vegan, vegetarian or low-carbohydrate diet
High Haemoglobin can be caused by:
Dehydration (as in prolonged or severe diarrhea)
Emphysema, severe asthma, or other respiratory disease
Macrocytosis (enlargement of red blood cells, often caused by hypothyroid or liver disease or deficiency of B6, B12, folate)
Adrenal cortex over-activity
Polycythemia vera (bone marrow makes too many red blood cells)
Living at high altitude
Splenic hypofunction
Immune suppression
Testosterone supplementation
RBC (or RCC, R.B.C.,R.C.C.) – Red Blood Cell Count or Erythrocyte Count
Normal range: Adult males 4.5 to 5.5 x 1012/L, adult females 3.8 to 4.8 x 1012/L.
OPTIMAL range: Adult males 4.7 to 5.25, adult females 4.0 to 4.5.
Units are trillions (1012) per litre, or millions (106) per cubic mm (mm3) which both give the same result.
An estimate of the number of red blood cells per mm3 of blood.
Low RCC may indicate:
Anaemia
Blood loss, internal or external
Bone marrow failure
Iron deficiency
Copper deficiency
Over-hydration
Leukemia
Multiple myeloma (cancer of plasma cells in bone marrow)
Malnutrition
Cell damage
Iron deficiency (with a low MCV)
Vitamin B6, B12, and/or Folic Acid deficiency (with a high MCV )
Chronic Disease
Liver dysfunction
Kidney dysfunction (also abnormal chemistry tests, BUN, creatinine)
Hereditary anemia
Free radical pathology
Toxic metals
Catabolic Metabolism
Pregnancy
Erythropoietin deficiency, typically those with chronic kidney disease
Hemolysis, or RBC destruction caused by transfusions and blood vessel injury
Thyroid disorders
Adrenal dysfunction
Cortisol production dysfunction
Chronic bacterial infections
High RCC may indicate:
Lung disease
Emphysema
Pulmonary fibrosis
Cigarette smoking
Sleep Apnea
Living at a high altitude
Cystic fibrosis
Adrenal cortical hyperfunction (either too much cortisol or too much aldosterone)
Anabolic Metabolism (testosterone supplementation)
Congenital heart disease
Cardiovascular dysfunction
Dehydration
Kidney disease
Renal cell carcinoma (kidney cancer)
Immune suppression
Transplant rejection drugs
Gentamicin and Methyldopa drugs
Performance enhancing protein injections and anabolic steroids
PV (Polycythaemia Vera) – genetic disease where bone marrow makes too many red blood cells
May help indicate the lifespan of the cells, and indicate problems, but may not indicate the actual problem, so other tests will be required.
Haematocrit, also called HCT or PCV – Packed Cell Volume
Normal Range: Adult males: 40 to 50%, adult females: 36 to 46%.
OPTIMUM Range: Adult males: 42 to 48%, adult females: 39 to 45%
Percentage of red blood cells in the total blood volume.
Low PCV/HCT may indicate:
Anaemia
Blood loss
Low RBC
Bone marrow failure
Abnormal breakdown of Red Blood Cells
Increased production of WBC
Leukaemia
Adrenal dysfunction
Low thymus function
Multiple myeloma (cancer of plasma cells in bone marrow)
Over-hydration
Malnutrition
RA (rheumatoid arthritis
High PCV/HCT may indicate:
Shock
Immune supression
Excess RBC
Dehydration (typically burns or diarrhoea)
Eclampsea (a serious pregnancy condition)
Polycythaemia vera – bone marrow makes too many red blood cells
Spleen hyperfunction
MCV (Mean Cell Volume or Mean Corpuscular Volume)
Normal adult range: 83 to 101 fL (femtoliters).
OPTIMUM adult range: 87 to 92 fL
Some labs give results in cubic microns, which is identical to the range in femtoliters.
An estimate of blood cell volume, or average volume of red blood cells, or the average amount of space taken by each red blood cell.
May help determine the type of anaemia and/or chronic fatigue syndrome.
Low MCV can indicate:
Copper deficiency
Iron deficiency
Low stomach acid
B12 and/or Folate deficiency
Rheumatoid arthritis
Vitamin deficiency
Vitamin B6 deficiency
Pregnancy
Chronic disease
Lead or other toxins
Hereditary anemia such as thalassemia or sideroblastic
Hemolytic anemia
Haemoglobin disorder
Blood cell destruction
Bone marrow disorder
High MCV can indicate:
Hereditary anemia
Alcoholism
Liver disease
Malnutrition
Bone marrow problems
Chronic lung disease
Problem with prescription medication
Megaloblastic Anemias (pernicious, folic acid deficiency, B12 deficiency)
Reticulocytosis (acute blood loss response. Reticulocytes are immature cells, relatively large in size compared to a mature red blood cell)
Artifact (aplasia, myelofibrosis, hyperglycemia, cold agglutinins)
Hypothyroidism
Anti-convulsant drugs
Zidovidune treatment (for AIDS)
MCH (Mean Corpuscular Haemoglobin or Mean Cell Haemoglobin)
Normal range: 27 to 32 picograms
MCH is a calculation determining the amount of oxygen-carrying haemoglobin inside the Red Blood Cells.
Results too high (usually Macrocytic anemia), often caused by too little vitamin B12 and/or folate, in turn often caused by low stomach acid or antacid use.
Macrocytic Red Blood Cells are larger than either normal or microcytic RBCs, tending to have higher MCH values.
The larger cells mean that there are fewer cells, and less haemoglobin is then available.
Results too low (usually Microcytic) may indicate Iron Deficiency Anemia, or a nutritional deficiency.
Normally MCH is elevated or depressed when MCV is elevated or depressed, and usually for the same reasons as MCV.
MCHC (Mean Corpuscular Haemoglobin Concentration)
Normal range: 315 to 345 g/L or often specified as 28% to 36%
OPTIMUM range: 32% to 35%
A calculation of the concentration of haemoglobin inside the Red Blood Cells.
Decreased MCHC values (hypochromia) are when haemoglobin is abnormally diluted inside the red blood cells.
Indicates anemia if the count is low, or possible nutritional deficiencies if high.
Typical causes are iron deficiency anaemia and in thalassaemia.
Increased MCHC values (hyperchromia) are seen in conditions where the haemoglobin is abnormally concentrated inside the red blood cells.
Typically seen in burn patients.
MCHC is increased or decreased in the same conditions as MCV is increased or decreased, except:
1. In spherocytosis (a fairly rare congenital disorder), MCHC is elevated
2. In pernicious anemia, MCHC is normal.
RDW (Red Cell Distribution Width or Random Distribution of Red Cell Width)
Normal range: 11% to 15%
OPTIMAL Range: 13%
Tests for the shape and size of red blood cells, but the term "width" refers to the distribution, rather than the size of cells. Red blood cells are born small and gradually get bigger until they die. If RDW is large, this may indicate plaques and inflamed carotid arteries. Above 16% RDW may indicate anemia, but between 13% and 16% it may indicate inflammation.
Liver disease, anemia, nutritional deficiencies, and many health conditions can cause high or low RDW tests.
RDW can be increased in:
B12 and Pernicious anemia
Folic acid anemia
Iron deficiency anemia combined with other anemia
Hemolytic anemia
Transfusions
Sideroblastic anemia
Alcohol abuse
RDW can be decreased in:
Iron deficiency anemia (blood loss, parasites, poor iron absorption)
Vitamin B6 anemia
RA (Rheumatoid arthritis)
ESR (Erythrocyte Sedimentation Rate)
Also known as SED (Sedimentation Rate).
A measure of how Erythrocytes (Red Blood Cells) sink in a pipette. The faster the blood cells sink, the higher the inflammation we have.
Inflammation creates proteins that make red blood cells fall faster, giving a higher test result.
The test reports the distance (mm) between the clear liquid (plasma) at the top of the tube and the red blood cells after 1 hour.
The normal range:
Males: 0 to 15 mm/hour
Females: 0 to 20 mm/hour
Seniors may have slightly higher readings.
High ESR can be caused by:
pregnancy
inflammation
infection
anemia
kidney or other cancer
rheumatoid arthritis
polymyalgia rheumatica
giant cell arteritis (swelling in blood vessel lining)
systematic vasculitis (inflammation in blood vessels)
multiple myeloma
lupus (SLE or systemic lupus erythematotus)
IBS/IBD (Inflammatory Bowel Syndrome/Disease)
Low ESR can be caused by:
polycythemia
sickle cell anemia
hereditary spherocytosis
congestive heart failure
The ESR test is recommended for patients with symptoms of headaches, stiff joints, pain in shoulders, neck or pelvis, appetite loss, unexplained weight loss.
Platelets
Most adults have between 150,000 to 450,000 platelets per mcL (microlitre) of blood.
1mcL is the same as 1 cubic millimetre (mm3).
The OPTIMUM values are 230,000 to 400,000 per mm3.
Platelets are small portions of cells involved in blood clotting, continually made by the bone marrow, as each platelet survives only around 10 days.
Platelets stick together when we cut ourselves to form a clot to stop bleeding.
Too many or too few platelets can affect clotting in different ways, and the number of platelets may also indicate a health condition.
Low platelets (thrombocytopenia) can be caused by:
Bleeding
Alcoholism
HIV
Toxins
Inherited disorders like Wiskott-Aldrich or Bernard-Soulier
Bacterial infections
SLE (Systemic Lupus Erythematosus)
RA (Rheumatoid Arthritis)
Pernicious anaemia
Megaloblastic anemia (B12 and/or folic acid deficiency)
Hypersplenism (spleen takes too many out of circulation)
Leukaemia
Chemotherapy
Marrow depression (aplastic anemia, radiation, drugs)
Marrow infiltration (acute leukemia, carcinoma, myelofibrosis, multiple myeloma)
Prescription medications like heparin, quinidine, quinine, sulfa-containing antibiotics, interferon, anticonvulsants and gold salts
Immunologic (ITP, infectious mononucleosis (EBV), SLE, Lymphoma, CLL)
Dilution due to overhydration (drinking too much water)
Coagulation disorders (DIC, septicemia, hemolytic-uremic syndrome, TTP, large hemangiomas, heart valve, eclampsia)
Hypersplenism (over-active spleen, removing old blood cells too soon)
Platelet aggregation or large platelets
Rubella
Liver dysfunction (cirrhosis)
Idiopathic Cytopenic Purpura (ITP), a condition possibly related to viral infection, autoimmunity or chemical toxin.
High platelets (essential thrombocythemia) can be caused by:
Thrombocythemia (bone marrow makes too many platelets)
Gene mutations (Janus kinase 2 [JAK2] gene)
Infections
Iron deficiency
Hemolytic anemia (abnormal breakdown of red blood cells)
Acute blood loss
Splenectomy (surgical removal of the spleen)
Tissue damage, chronic inflammation, surgery
Disseminated carcinoma (a condition where cancer cells are spreading)
Mean Platelet Volume (MPV)
Normal range: 7.5 to 11.5 femtoliters
This test measures and calculates the average size of platelets.
Higher MPVs mean the platelets are larger, which could put an individual at risk for a heart attack or stroke.
Lower MPVs indicate smaller platelets, meaning the person is at risk for a bleeding disorder.
The White Blood Cell Test Group
WBC – White Blood Cells (or leukocytes, or sometimes leucocytes)
Normal Range: 4,500 to 11,000 WBC per mcL (micro-litre) of blood, average person around 7,000 (USA labs 4,300 to 10,800 cmm).
A high number can be an indicator of disease.
Part of the immune system which defends against infectious, disease and foreign bodies.
WBC's live for three to four days in the body, and are found throughout the blood and lymphatic system.
WBC's make up around 1% of the total blood volume in a healthy adult, and help fight infections. A high white blood cell count may help identify infections.
It may also indicate leukemia, which can cause an increase in white blood cells.
Too few white blood cells may be caused by some medications or health problems.
This test measures the numbers, shapes and sizes of various types of white blood cells.
The WBC differential count (percentage) shows if the numbers of different cells are in proper proportion to each other.
Irregularities may indicate infection, inflammation, autoimmune disorders, anaemia, or other health conditions.
High leukocytes (leukocytosis)
Typically caused by a bacterial or viral infection, the body responding my making more WBC's.
Typical is bone marrow disease, leukemia, myelofibrosis, smoking, stress, tuberculosis, rheumatoid arthritis, whooping cough.
Also can be caused by reaction to some medications such as antibiotics, diuretics, corticosteroids, epinephrine and others.
Low leukocytes (leukopenia)
Caused by cancer, viral infections of the bone marrow, congenital disorders, autoimmune diseases which attack WBC's, major infections which use up WBC's faster than they can be produced, chemotherapy, AIDS, lupus, malnutrition, lack of vitamins, radiation, parasites.
Volume, conductivity, and granularity can change due to activation, presence of immature cells or malignant leukocytes in leukemia.
Five Major Types of White Blood Cells
Neutrophils – making up around 62% (can be 40% to 80%) of White Blood Cells, neutrophils attack bacteria and fungi, and live from a few hours to a few days. Best kept below 55% as any higher indicates a chronic infection, probably bacterial.
If given as the number of cells instead of a percentage, divide the number by the WBC (White Blood Cells) to get the percentage.
The bone marrow makes neutrophils and stores them, to be released into the blood in response to physical stress or infections.
Neutrophils contain enzymes which can break down bacteria, and also contain glycogen and protein for their own energy.
High neutrophils increase the body's requirement for protein to replace that used by the bone marrow to make more nuetrophils.
High Neutrophils (Neutrophilia) can be caused by infection, inflammation, pregnancy, or physical stress (intense exercise).
Low Neutrophils (Neutropenia) can be caused by B12 and folate deficiency, infections that destroy neutrophils, aplastic anemia, leukemia, autoimmune disease, hypersplenism (spleen enlargement), dialysis, some medications.
 Neutrophil to lymphocyte ratio (NLR) — This marker determines prognosis in most cancers where there is a solid tumour. Neutrophils go up when there's a bacterial infection, while lymphocytes are suppressed by viruses. The NLR is like a barometer for the infectious burden.
Eosinophils – making up 2.3% (can be 1% to 4%) of White Blood Cells, eosinophils attack parasites and allergens.
High eosinophils normally indicate parasitic infections, allergic reactions or cancer.
Low eosinophils can be caused by alcohol intoxication or excess cortisol production.
Basophils (also called basophiles, basophilic leukocytes, basocytes, basophilocytes, mast leukocytes) – making up 0.4% (can be up to 1%) of White Blood Cells, basophils release histamine for inflammatory allergic responses.
High basophils may be caused by bone marrow disease, Chrohn's disease, removed spleen, when inflammation is healing, asthma, chronic dermatitis, hypothyroidism, Hodgkins lymphoma.
Low basophils can be caused by hyperthyroidism, allergies, pregnancy, ovulation, immune-suppressing drugs.
Lymphocytes – making up 30% (can be 20% to 40%) of the White Blood Cells, living for years as memory cells, months for other types.
Normal range (adults): 1,000 to 4,800 lymphocytes in 1 microliter (µL) of blood.
Normal range (children): 3,000 to 9,500 lymphocytes in 1 microliter (µL) of blood.
Unusually high or low lymphocytes may cause no symptoms or problems on their own,
and may be the body's normal response to infection, inflammation or other condition, and often return to normal after some time.
If there are other tests with unusual results, the doctor should look at all these tests together to determine if further investigation is required.
If levels do not return to normal, or keep progressing high or low, further investigation is required,
as this may be diagnosed as lymphocytopenia or lymphocytosis, with symptoms from mild to severe, and the duration depends on the cause. Low lymphocytes (lymphocytopenia) may indicate:

Poor immune system
Viral infection
Lymphocyte cells are trapped in the spleen or lymph nodes
The marrow cannot make enough lymphocytes
Something is destroying the lymphocytes

Some acquired causes of Low Lymphocyte Count:

Typhoid fever
Viral Hepatitis
HIV/AIDS
Tuberculosis
Aplastic Anemia
Myelofibrosis
Systemic Lupus Erythematosus (SLE)
Hodgkin's Lymphoma
Dengue
Radiation and Chemotherapy

Some inherited causes of Low Lymphocyte Count:

Wiskott–Aldrich syndrome
Ataxia-telangiectasia
DiGeorge Syndrome
Severe Combined Immunodeficiency

High lymphocytes (lymphocytosis) may indicate cancer, autoimmune disorder or severe viral infection.
Lymphocytes are white blood cells that help defend the body from illness, consisting of three major types: B cells, T cells, and NK (Natural Killer) cells:

B cells – release antibodies that fight bacteria and toxins, also assist in activation of T cells
T cells attack cells that have been infected by viruses or malignancies, and consist of 4 sub-types:

CD4+ (Th or T helper cells) – activate and regulate B and T cells, release T cell cytokines to aid the adaptive immune system to recognise foreign invaders
CD8+ (cytotoxic T cells) – tumour cells and virus infected cells
γ δ (gamma delta) T cells – bridge between innate and adaptive immune responses (phagocytosis)
Regulatory (supressor) T cells – return the immune system to normal functioning after an infection, preventing auto-immune disease

NK (Natural Killer) cells – part of the innate immune system, also assisting the adaptive immune system, important in cancer therapy, helping reject tumours and cells infected by viruses,
killing invaders by releasing small cytoplasmic granules of proteins that literally reprogram the target cells to self-destruct

Monocytes – making up 5.3% (can be 2% to 8%) of the White Blood Cells, monocytes migrate from the blood into other tissues as macrophages,
also into the liver where they become Kupffer cells.
Blood Biochemistry, or Blood Chemistry
Electrolytes
Electrolytes are electrically charged chemicals (ions) that are vital to normal body processes, such as nerve and muscle function.
Electrolytes help regulate fluid in the body and maintain the acid-base balance.
The important electrolytes: Sodium, Potassium, Chloride and Bicarbonate (HCO3).
Normally bundled with the electrolytes are the important mineral tests: Phosphorus, Calcium, Iron, Zinc and Magnesium. Magnesium not normally tested as only about 1% of the body's Magnesium is in the blood, but very important, as 90% of the population has lower than optimal Magnesium intake. Zinc also seldom tested, but equally important.
Sodium
Normal range: 135 to 145 mmol/L (or mEq/L) depending on the lab.
An essential electrolyte.  Essential for the body to balance water volume and pressure in thee body tissues, carry nutrients into cells and wastes from cells,  for nerve impulses and muscle contractions, automatic functions in the intestinal tract.
Irregularities in levels may indicate dehydration, disorders of the adrenal glands, excessive salt intake, corticosteroids, painkiller medications, liver or kidney problems.
The body keeps sodium levels in the normal range by excreting more or less through the kidneys into urine.
High sodium may raise blood pressure, and/or cause leg swelling in some people.
Many factors affect levels. Shock or trauma may increase levels. Some prescription diuretics, anti-depressants and blood pressure medications deplete sodium.
Drinking too little water can increase levels, drinking too much water can deplete levels.
Excessive sweating or vomiting can reduce sodium levels.
Too much sodium (Hypernatremia) or too little sodium (Hyponatraemia) cause many problems.
Sodium above the range may suggest:
Water retention, weight gain (water weight!)
High Blood Pressure
Dehydration
Diabetes
Dysfunction of Adrenal Glands
Sodium below the range may suggest:
Addison's Disease (Damaged Adrenal Glands)
Severe Diabetes
Liver Cirrhosis
Kidney damage
Diuretic medications
Congestive heart failure
Excessive sweating
Diarrhea
Hypothyroidism
Urine Sodium
The amount of Sodium in urine, which is excreted by the kidneys.
Used with other electrolyte tests, and to help determine kidney function.
Reference Range: 20 mmol/L as a random urine test, or 28-272 mmol/L as a 24-hour urine test.
The excretion of sodium varies with dietary intake, and excretion is greater in daytime than at night.
Medications known to interfere with the results:
Corticosteroids
Nonsteroidal anti-inflammatory drugs (NSAIDs)
Prostaglandins (used to treat conditions such as glaucoma or stomach ulcers)
Water pills (diuretics)
Low urine levels may be due to:
Congestive heart failure
Excessive sweating
Diarrhea
Pyloric obstruction
Malabsorption and primary aldosteronism
Excess water consumption
Increased urine levels may be due to:
Increased salt intake (typically from processed foods)
Failure of adrenal glands
Diabetic acidosis
Salt losing renal (kidney) disease
Water deficient dehydration
Potassium
Normal range: 3.6 to 5.2 mmol/L (or mEq/L) depending on the lab.
* A critical level is 5.5 mmol/L and over 6.0 mmol/L can be life-threatening.
An essential electrolyte, required for relaying nerve impulses, maintaining proper muscle functions, and regulating heartbeats. Without Potassium, the heart cannot beat!
The body must keep potassium and sodium levels in balance with each other for correct cell function and nerve transmission. High Potassium may cause a pounding heart, especially when lying down, and increases heart attack risk if high levels maintained over a long time,
High potassium (Hyperkalemia) issues:
Kidney disease
Adrenal exhaustion
Some blood pressure drugs (ACE inhibitors, ARB's, some Beta blockers)
Potassium sparing diuretics
Diabetic ketoacidosis
Primary aldosteronism
Cushing's syndrome
Heavy alcohol use
Drug use
Anything causing muscle breakdown (which releases potassium into the blood), e.g.Statins
Possible false score if the blood specimen is mis-handled
Low potassium levels (Hypokalemia) issues:
Irregular heart beat
Diuretics (mainly "Loop Diuretics")
Blood pressure drugs (if they include loop diuretics)
Loss of body fluids
Exhaustion
Swollen ankles and fingers
Worse menopause symptoms
Stress
Asthma drugs (such as Abuterol)
Antibiotics
Diarrhea
Anorexia
Laxatives
Partial paralysis in legs, hands
Constipation can be a symptom of high or low potassium.
Low potassium is a major cause of cardiac arrhythmia, which can be a life-threatening condition.
Chloride
Normal range: 98 to 106 mEq/L (USA labs).
An essential electrolyte, and the body must keep chloride levels in the normal range.
Often will increase (hyperchloraemia) or decrease (hyporchloraemia) with changes in sodium levels (from salt – Sodium Chloride).
Some medications or a diet high in salt can cause high chloride.
Excess chloride may indicate an acidic environment in the body, or dehydration, multiple myeloma, kidney disorders, or adrenal gland dysfunction.
Bicarbonate (total HCO3, total CO2)
Normal Range: 24 to 30 mmol/L (Australia) or mEq/L (USA)
Most of the carbon dioxide in the body is in the form of bicarbonate (HCO3).
An essential electrolyte, part of a standard blood electrolyte panel, and part of a renal (kidney) function test, lung test or metabolic test.
Normally taken from a vein (in the crook of the elbow), but for some lung tests, it is taken from an artery, usually in the wrist, for an ABG (Arterial Blood Gas) test.
ABG (Arterial Blood Gas)
Taken from an artery to test for various gases which may indicate problems with the heart, lungs, metabolism or kidneys.
Not normally tested unless there is a serious illness.
Serum Anion Gap
Anion Gap (AG or AGAP) is the difference between measured cations and measured anions in serum.
This difference does not reflect a true disparity between positive and negative charges,
because serum is actually electrically neutral when all serum cations and anions are measured.
Rather, the anion gap is a measurement artifact resulting from the fact that only certain cations and anions are routinely measured.
Cations are ions with a positive electric charge. Anions are ions with a negative electric charge.
Anion gap metabolic acidosis is secondary to the addition of endogenous or exogenous acid.
Anion Gap can be calculated in different ways, but commonly the sum of common cations less the sum of common anions:
Serum Anion Gap (AG) = Sodium (Na+) + Potassium (K+) less the sum of (Chloride Cl–) and Bicarbonate HCO3–)
Sometimes the potassium is ignored, as it is comparatively small compared to Sodium, giving different results:
Reference range for serum Anion Gap is 8 to 16 mmol/L or mEq/L (without potassium)
Reference range for serum Anion Gap is 12 to 20 mmol/L or mEq/L (with potassium)
Normal Anion Gap is specific to laboratory and equipment used.
Newer technology and equipment have been shown to measure "low" Anion Gap in otherwise normal, healthy people.
Because there are other chemicals with anions in the body, a test below 11 is considered normal.
If test results are unexpected, the doctor may ask for a test repeat, as errors in any of the electrolyte tests will give an incorrect Anion Gap calculation.
A high Anion Gap, typically over 20, can indicate:
Lactic Acidosis (high blood lactic acid level), e.g. from over-exercising
Diabetes where ketones break down causing diabetic ketoacidosis
Starvation causing ketoacidosis
Alcoholic ketoacidosis
Poisoning, e.g. methanol, aspirin, carbon monoxide, cyanide, anti-freeze (ethylene glycol)
Toluene poisoning
Paracetamol (Acetaminophen) overdose
Paraldehyde overdose
Iron overdose
Kidney failure, when kidneys cannot take in bicarbonate which is then lost in the urine
Uremia (urea in the blood)
A low Anion Gap can be caused by:
Hyponatremia (decreased sodium in the blood)
Multiple myeloma (cancer of plasma cells in bone marrow)
Other causes of low Anion Gap, although less common:
Bromide (negatively charged) intoxication, from some sedative drugs, medication for myasthenia gravis, and some herbal medications.
High bromide can lead to neurologic or dermatologic symptoms. Bromide can interfere with chloride calculation, giving a false low Anion Gap.
Bromide is often used in heated spas as a disinfectant, where it is readily absorbed through the skin, also blocking thyroid uptake of Iodine
Lithium is positively charged, often prescribed for bipolar disorder, and high concentrations may lower Anion Gap
Increase in positively charged ions such as calcium and magnesium can also lower the Anion Gap
Urine Anion Gap
The Urine Anion Gap test where the ammonium ion (NH4+) is the main positive ion (Cation).
However, Urine NH4+ is difficult to measure directly, but its excretion is normally accompanied by the anion chloride,
So the Urine Anion Gap is calculated by the sum of Urine Sodium plus Urine Potassium less Urine Chloride (Na+ + K+ – Cl–)
Bicarb is omitted in this formula because urine is generally acidic, and Bicarbonate is generally negligible.
Note that urine values are different from serum values, so these results cannot be interchanged in the formula.
Typical values of Urine Anion Gap:
0 to 10 mmol/L (or mEq/L), and values over 10 mean the body is more acidic (undesirable).
Urine Anion Gap result over 20 indicates metabolic acidosis, usually when the kidneys cannot excrete ammonia, e.g. in renal tubular acidosis.
A negative Urine Anion Gap can be used as evidence of increased NH4+ excretion.
A zero or negative Urine Anion Gap while the Serum Anion Gap is positive, suggests a high urinary NH44+ (probably caused by gastrointestinal, e.g. diarrhea or vomiting).
Glucose
The amount of glucose in the blood at the time of the test. A relatively constant level of glucose must be maintained in the blood.
For a more helpful test, see the HbA1c test.
Should always be a fasting test, minimum 2 hours after a meal, but preferably fasting overnight after at least 6 hours without food or drink other than water.
Normal range is around 3.2 to 5.5 mmol/L (70 to 100 mg/dL in USA labs).
Results below this range is hypoglycaemic (low blood glucose) and urgent medical attention is required.
Elderly people generally test higher, even if they are healthy.
Levels are affected by food or drink recently ingested, recent exercise, stress levels, medications, hydration and the time of day.
Ranges above 5.5 are hyperglycaemic (high blood glucose).
5.5 to 6.9 is considered pre-diabetic, and over 6.9 is diabetic.
Doctors normally prescribe Metformin (with nasty side-effects) rather than refer to a nutritionist who can advise elimination of sugar,
high-carbohydrate and processed foods from the diet, and use magnesium supplements,
which in nearly every case will eliminate diabetes as well as reduce excess weight and improve cardiovascular health and reduce risk of dementia.
Random Glucose Level
Also called RBC (Random Blood Glucose) or CBG (Casual Blood Glucose). A recent meal is assumed, so has a higher reference range than the fasting glucose test above.
Typical range for a normal adult is 4.4 – 7.8 mmol/L (Australia) or 79 – 140 mg/dl (USA).
Results above this may not indicate diabetes (could also be a recent high sugar or carbohydrate meal), but a fasting glucose test should then be carried out to confirm if diabetes is suspected.
The Kidney Function Group of Tests
Note that kidney issues often show no symptoms until they are both working as low as 10% capacity,
so regular testing is advised to capture problems early while changes to diet, medications and lifestyle can correct the issues.
Some symptoms of kidney dysfunction include fatigue, swelling and hypertension.
The Kidney Panel usually consists of the following tests:
Electrolytes, –
Minerals include:
Phosphorus, vital for energy production, muscle and nerve function, bone growth and as a buffer to maintain the acid-base balance.
Calcium, essential for the proper functioning of muscles, nerves, and heart, also for blood clotting and bone formation.
Protein
Albumin – a protein that makes up about 60% of protein in the blood. Roles include keeping fluid from leaking out of blood vessels, and transporting hormones, vitamins, drugs, and ions like calcium throughout the body.
Waste products
Three calculated values may also be reported with a renal panel:
Estimated Glomerular Filtration Rate (eGFR) – a calculated estimate of the actual glomerular filtration rate (GFR, the amount of blood filtered by the glomeruli in the kidneys per minute) derived from creatinine levels in the blood; the formula takes into account the person's age, gender, race, and sometimes height and weight.
Urea, or BUN (Blood Urea Nitrogen)
Urea, or BUN (Blood Urea Nitrogen) is a nitrogen-containing waste product that forms from metabolism of protein.
Released by the liver into the blood and is carried to the kidneys, where it is filtered out of the blood and eliminated in the urine.
Normal Range: 2.5 to 7.1 mmol/L or 10 to 20 mg/dL (USA labs). Not always tested in Australia.
High levels indicate poor kidney function, and results should be looked at in combination with the creatinine test.
May also be influenced by function.
Many medications and/or a high-protein diet can also raise BUN levels.
BUN/creatinine ratio
Urea (BUN)/creatinine ratio is a comparison of urea (nitrogen) to creatinine content in the blood.
Normal Range: Ratio of BUN to creatinine: 10:1 to 20:1 (men and older individuals may be somewhat higher)
Shows if kidneys are eliminating waste correctly.
High levels of creatinine, a by-product of muscle contractions, are excreted through the kidneys and suggest reduced kidney function.
Creatinine (Serum)
To determine if kidneys are functioning normally.
This test is used in conjunction with Urea and eGFR tests.
This is a waste product, disposed of by the kidneys, so any elevation may indicate kidney problems.
Creatinine is not re-absorbed or recycled, so if the kidneys cannot eliminate creatinine through the urine, levels will continue to rise.
High levels may also be caused by muscle problems, such as rhabdomyolysis (breakdown of muscle) often caused my statin medication.
Body builders may take Creatine supplements (not the same thing as creatinine) which is a natural product made by the body, but breaks down into creatinine,
and will increase the creatinine test results. Creatine has been shown to increase water retention in some people, causing swollen ankles,
but this mainly occurs in those with poor kidney function, and the doctor should order a series of kidney tests.
Certain chemicals can cause analytic interference of Creatinine measurements.
Ketoacids (such as occurring in diabetic ketoacidosis) and 5-aminolevulinic acid (sometimes administered for photodynamic therapy) interfere with the alkaline picrate (Jaffé) assay of creatinine, giving falsely high readings and the incorrect impression of kidney dysfunction.
The issue does not arise with enzymatic creatinine measurements, so different labs using either the Jaffé assay or the enzymatic method will give different results.
Note also that Amlodipine and some similar blood-pressure medications, cause increased Creatinine, often resulting in swollen ankles, indicating kidney dysfunction, especially for those who are male, over 60 years old, and also take the drug Furosemide, and also have high cholesterol.
Other drugs such as Cimetidine, Trimethoprim, Corticosteroids, Pyrimethamine, Phenacemide, Salicylates, and active Vitamin D metabolites, can also increase plasma Creatinine without influencing glomerular filtration, thought to be through inhibition of Creatinine secretion, so a urine creatinine test would perhaps show a reduced level of creatinine compared to the increased serum results.
This is the blood (serum) test. See also the Creatinine Urine test below.
Normal range:
Men (18 to 60 years): 80 – 115 umol/L (Australia) or 0.9 to 1.3 mg/dL (USA)
Women (18 to 60 years): 53 – 97 umol/L (Australia) or 0.6 to 1.1 mg/dL (USA)
The elderly may test a little lower.
Men (60 to 90 years): 71 – 115 umol/L (Australia) or 0.8 to 1.3 mg/dL (USA)
Women (60 to 90 years): 53 – 106 umol/L, some labs say 45 to 90 umol/L (Australia) or 0.6 to 1.2 mg/dL (USA)
Creatinine (Urine)
Kidneys filter creatinine from the blood, excreting it through urine. The creatinine urine test may detect kidney malfunctioning.
This test is normally performed as a 24-hour urine test.
All urine is collected for 24 hours, stored in the refrigerator (not frozen), mixed and the result poured into a small sample bottle and labelled as such.
If a 24-hour test cannot be performed, a mid-stream urine sample from the first morning urination can be used, but results will not be as accurate, as urine creatinine levels change normally throughout the day.
Creatinine is a metabolic waste product of muscle metabolism and meat consumption, so those with a high protein diet, or very muscular, or have muscle damage, will have higher levels.
Urine creatinine levels may fluctuate depending on race, muscle mass, diet and certain medications.
Labs usually do not specify a normal range, as results can vary, and the test is generally used in conjunction with other tests to determine kidney function.
Normal range (subject to many factors, check with your doctor or laboratory if results appear out of range):
Men: 1.7 to 28 mmol/L (20-320 mg/dL USA labs)
Women: 1.7 to 24 mmol/L (20-275 mg/dL USA labs)
Creatinine Clearance
How fast creatinine is cleared by the kidneys, another way of estimating kidney function.
Low test results may mean kidney problems such as tubule damage, kidney failure, restricted kidney blood flow, kidney filtering unit damage, dehydration, obstructed bladder outlet, heart failure.
Normal Range:
Men: 97 to 137 ml/min. (all labs)
Women: 88 to 128 ml/min. (all labs)
eGFR (Glomerular Filtration Rate)
Used to screen for early kidney damage and to monitor kidney status. Performed by the creatinine test and calculating the estimated Glomerular Filtration Rate.
The creatinine test is ordered as part of a routine metabolic panel, or along with a Blood Urea Nitrogen (BUN) test to evaluate the kidney status,
or to monitor those with known chronic kidney disease and those with diabetes and hypertension which may lead to kidney damage.
A low rate means some kidney damage has occurred.
| | | | |
| --- | --- | --- | --- |
| KIDNEY DAMAGE STAGE | DESCRIPTION | GFR | OTHER |
| 1 | Normal/minimal kidney damage with normal GFR | 90+ | Protein or albumin in urine are high, cells or casts seen in urine |
| 2 | Mild decrease in GFR | 60-89 | Protein or albumin in urine are high, cells or casts seen in urine |
| 3 | Moderate decrease in GFR | 30-59 | |
| 4 | Severe decrease in GFR | 15-29 | |
| 5 | Kidney failure | under 15 | |
Related test: Cystatin C
Often used as an alternative test to eGFR.
Kidney damage can cause gynecomastia in men due to decreased testosterone levels, leading to greater estrogen/testosterone ratio.
Cholesterol (total)
A fairly meaningless test – see Cholesterol (Lipid) Testing below.
Labs use around 0.0 to 5.4 nmol/L for a normal range, but very low levels, or rapidly dropping levels can indicate a higher risk for cancer, anxiety, depression, and if pregnant, premature birth and low birth weight.
High levels are a signal for doctors to prescribe statin drugs, when the cause should be investigated
(inflammation, which causes the body to make more cholesterol to repair the damage caused by inflammation).
Many smarter doctors are now agreeing with the science: Cholesterol is not bad, and unless levels go into the 8.0 area and above, there is not a huge problem as long as HDL levels are high enough.
Urate (Uric Acid)
Produced by the breakdown of purines. Normal range, Men: 0.208 to 0.416 mmol/L (3.5 to 7.0 mg/dL), desired range less than 0.36mmol/L (6.0 mg/dL)
Sometimes units given as µmol/L which is mmol/L / 1000, e.g. 0.416 mmol/L = 416 µmol/l.
Excess uric acid (Hyperuricemia) is excreted by the kidneys and disposed in the urine and faeces.
It is normal to have some Uric acid in urine.
High uric acid causes crystals to form in the joints – a painful condition known as gout, often in the big toe joint,
although not everyone with high uric acid has a problem. Some with levels up to 0.571 mmol/L (9.6 mg/dL) still have no gout.
Men are much more likeley to have gout than women up tp ages 50 to 60,
probably because testosterone aggravates gout, and men lose a large amount of testosterone and often gain excess body fat in senior years.
High Uric acid can increase risk of diabetes, cardiovascular disease and ammonium acid urate kidney stones.
High Uric acid (Hyperuricemia) can be caused by:
Obesity or excess body fat
High purine foods
Thiazide diuretics (hydrochlortiazide)
ACE inhibitors and beta blockers
Loop diuretics (including Furosemide or Lasix®)
Anti-TB (Tuberculosis) drugs
Chemotherapy drugs
Immune suppressing drugs
Other drugs including:

Acitretin
Didanosine
Filgrastim
L-dopa
Omeprazole
Peg-interferon + ribavirin
Sildenafil
Teriparatride
Ticagrelor
Topiramate

Vitamin B3 (niacin), mainly high doses
Insulin resistance (type 2 diabetes)
Fasting or rapid weight loss, usually temporary
Low dose Aspirin (60 to 300mg daily)
Fructose (generally from fruit juices or foods sweetened with HFCS – High Fructose Corn Syrup)
Apples, peaches, pears, plums, grapes, prunes, dates all contain fructose, but OK in moderation
Yeast containing foods: Vegemite, Marmite, bread
Xylitol, a natural sweetener
Glycerol
Sorbitol
Testosterone
Recent surgery or trauma
Low uric acid (Hypouricemia) may indicate, cause or be caused by:
Hyperthyroidism
MS (Multiple Sclerocis)
Fanconi Syndrome (Kidney disease, genetic, from some drugs or heavy metals),
Myeloma (Cancer of blood plasma cells in bone marrow)
Nephritis (Kidney inflammation)
Wilson's Disease (genetic, causing copper accumulation)
Phosphate (Phosphorus)
Normal range: 0.8 to 1.4 mmol/L (2.5 to 4.3 mg/dL)
Phosphorus is important for bone health, energy storage, nerves and muscles, and related to calcium levels, which should be read in conjunction.
High phosphorus (Hyperphosphatemia) may indicate kidney or parathyroid problems, alcohol abuse, long-term antacid use,
excessive diuretics, malnutrition or high/low vitamin D.
Meat, dairy products and other foods contain phosphorus, so insufficiency (Hypophosphatemia) is rare.
Liver disease and low vitamin D can cause high or low phosphorus levels.
Low phosphate (Hypophosphataemia) can be caused by poor nutrition, low vitamin D3, poor absorption.
Extra-low (less than 0.4 mmol/L) may be caused by redistribution into cells, kidney losses or low intake.
Often accompanies other electrolyte deficiencies.
The test results will not determine the cause of high or low readings, so more tests are then required.
Total Calcium
The amount of calcium circulating in the blood, normal range 2.10 to 2.55 nmol/L (USA labs 9.0 to 10.5 mg/dL). Elderly people usually test a little lower.
Calcium levels over 3.0 (Hypercalcaemia) are a cause for further investigation, as high levels can increase risk of blood clots, and may indicate other problems.
Possible causes are Sarcoidosis, too much or too little Vitamin D, kidney problems, over-active thyroid or parathyroid, some cancers (such as lymphoma, parathyroid, and pancreatic).
This test does not tell us how much calcium is in the bones and teeth, where most of the calcium is stored, only the amount in the blood.
If out of range, additional tests may be required for ionised calcium, urine calcium, phosphate, magnesium, vitamin D and PTH (parathyroid hormone).
Normally, the Parathyroid hormone (PTH) and vitamin D control blood calcium levels within a narrow range of values. See the PTH section for more info.
Low calcium (Hypocalcemia) may be caused by low vitamin D3, poor intestinal absorption, the amount of phosphate in the blood, anorexia or poor nutrition.
Low calcium may cause cramps and twitching.
Calc.IC – Ionised Calcium
Normal Range 1.10 to 1.25 nmol/L
Usually included in the standard tests.
This test result in normal people is inversely related to PTH (parathyroid hormone) so the PTH test is required if Ionised Calcium is out of range.
The Liver Function Group of Tests
These tests should be called "Liver Damage Tests" instead of "Liver Function Tests" as they only report problems when damaged liver cells leak enzymes into the blood, and the
liver can lose significant function before abnormalities show up in these tests: Bilirubin, CGT, AST, ALT and ALP.
These tests are looked at in conjunction with the blood proteins: Globulins, Albumin and Fibrinogen.
Albumin
Normal range: 37 to 48 g/L. USA labs often say 3.9 to 5.0 g/dL (39 to 50 g/L)
A protein made by the liver. Helps stop blood from leaking out. A high number indicates good health.
Results at the low end of this range indicates poor health. Possible causes of low numbers are:
Liver or kidney disease
Malnutrition
Malabsorption in the intestines
The doctor may then order a prealbumin test and other tests to determine the nature of the problem.
Urine Albumin
Reference range: 0 to 25.0 mg/L (Australia and USA)
Albumin/Creatinine Ratio – Urine
Reference range: 0 to 3.5 mg/mmol
Globulins
Simple proteins found in the blood. Range depending on many factors: 21 to 41 g/L
Globulins are a family of globular proteins with a higher molecular weight than albumins. They are insoluble in pure water, but dissolve in dilute salt solutions.
Some are produced in the liver, others are made by the immune system.
There are four different globulin groups: gamma (immune system), beta (hormone transport), alpha-1 and alpha-2 (clotting function).
Individual groups may be tested if further diagnosis is required.
Low test results may indicate liver disease, IBS (Irritable Bowel Syndrome) or inability to digest or absorb proteins, celiac disease, cancer, anaemia, kidney disease, poor immunity and more.
High test results may indicate a chronic or infectious disease, leukemia or other bone marrow disease, autoimmune disease like lupus or rheumatoid arthritis, kidney or liver disease, or carcinoid tumours.
A/G ratio (albumin/globulin ratio)
Healthy ratio: A little over 1.0, which means more albumin than globulin.
The blood contains two types of protein: albumin and globulin.
The A/G ratio test compares levels of these proteins with one another.
Fibrinogen
A signaling molecule for tissue repair.
Fibrinogen is a marker for the body's ability to repair itself.
If fibrinogen is between 150 and 285, repair and recovery is probably meeting or outpacing wear and tear, allowing you correct healing and recovery.
Over 285 likely means that  deterioration happens faster than repairing.
Fibrinogen is also a clotting factor marker. For example, in COVID-19 and sepsis, high fibrinogen is indicative of a cytokine storm. Pre-cytokine storm levels can also indicate chronic diseases such as heart attack and cancer.
Elevated levels may be seen with:
A fibrinogen activity test: This test evaluates the function of fibrinogen by measuring the time it takes for a fibrin clot to form following addition of thrombin to plasma
A fibrinogen antigen test: This test measures quantity of fibrinogen. It uses a fibrinogen antibody to bind to fibrinogen in a blood sample.
Serum Protein
Typically total proteins are the sum of albumin and globulin.
Normal Range 64 to 83 g/L
High levels can be caused by dehydration or other factors. See the notes on Albumin and Globulin.
Low protein is when Albumin and/or Globulin levels are low, and indicates poor health.
Total Bilirubin
Bilirubin is the yellow-coloured pigment in the bile, produced as the liver breaks down heme (iron) from hemoglobin in old red blood cells, and gives stools the normal brown colour as it is excreted.
Bilirubin is a lipophilic antioxidant, reducing lipid peroxidation (oxidative degradation of fats),
where free radicals steal electrons from lipids in cell membranes, causing cell damage.
Low bilirubin is associated with an increase in all-cause mortality, but most doctors do not know this,
they say that low levels mean better health!
Range (Total): 2 to 20 umol/L or USA Labs: 0.3 to 1.9 mg/dL.
Range (Direct) 1.0 to 5.1 umol/L or USA Labs: 0 to 0.3 mg/dL.
Different ranges apply for babies and between labs.
High levels can indicate poor function of liver and kidneys, problems in bile ducts, and anaemia, and usually indicate the need for further tests.
However, if further tests reveal no issues with liver or other organs, high bilirubin is a good thing, leading to higher glutathione and a longer, healthier life.
Bilirubin in the blood circulates in two forms:
Indirect (unconjugated) bilirubin – insoluble in water – changed in the liver to a soluble form.
Direct (conjugated) bilirubin – soluble form – made in the liver from indirect bilirubin.
Total bilirubin and direct bilirubin levels are measured directly in the blood, while indirect bilirubin is calculated from the total less the direct bilirubin.
High bilirubin (hyperbilirubinemia) cause skin and/or whites of the eyes to appear yellow (jaundice),
caused by liver disease (hepatitis), blood disorders (hemolytic anemia), or blockage of the bile ducts from the liver to the small intestine.
Hyperbilirubinemia in a newborn baby may cause brain damage (kernicterus), hearing loss, problems with eye movement muscles,
physical abnormalities, and even death.
Babies who develop jaundice can be treated with phototherapy (special lights or a "light blanket") or a blood transfusion
to lower their bilirubin levels.
When the liver is mature enough to control bilirubin, all symptoms disappear and no further treatment is required.
Standard blood tests only test for total bilirubin and other tests are prescribed only if results or symptoms determine the need for more tests.
GGT (Gamma-Glutamyltransferase)
A very sensitive enzymatic indicator of liver disease.
Common reasons for elevated values can indicate alcoholic cirrhosis (from heavy drinking, or consumption of other liver-toxic substances).
A healthy liver can only detox one alcoholic drink in two hours, so those people who consume two drinks in one hour have a quadruple liver-overload condition.
Used to determine if raised alkaline phosphatase is due to skeletal disease (normal range GGT) or indicate hepatobiliary disease (raised GGT).
Normal range varies – small children approx 7 to 19 U/L (male), 6 to 29 U/L (female) with the high side increasing with age to 50 and above for the elderly.
Adult level range usually around 0 to 45 U/L but always check with the lab and the doctor for your appropriate range.
(GGT) activity is seen in any and all forms of liver disease, although the highest elevations are seen in intra- or post-hepatic biliary obstruction.
Excess alcohol consumption will increase CGT.
High GGT combined with high ALP indicates some form of hepatobiliary disease.
ALP (Alkaline Phosphatase)
Normal range: varies from 45 to 115 U/L (adult male) and 55 to 142 U/L (adult females). USA labs often say 44 to 147 U/L.
OPTIMAL range: depends on age. Adolescents have a much higher ALP when rapidly growing compared to a fully grown adult because the osteoblasts are laying down bone very rapidly.
For adults, 50 to 75 is considered a reasonable optimal range.
Children and female ranges are very varied so always check with the lab for the correct range for your age and sex.
The SI units IU/L are the same as the US units U/L.
ALP is a group of enzymes present mainly in liver (isoenzyme ALP-1) and bone (isoenzyme ALP-2), with lesser amounts in the intestines (isoenzyme ALP-3),
the placenta, the kidneys (in the proximal convoluted tubules) and in white blood cells.
When any of these cells are damaged, ALP is released into the bloodstream.
The ALP enzyme is synthesised in the hepatocytes adjacent to the biliary canaliculi.
Elevations typically indicate problems with bone disease, the liver or obstruction.
Obstruction can be in the biliary tract, which may occur within the liver, the ducts leading from the liver to the gallbladder,
or the duct leading from the gallbladder through the pancreas that empty into the duodenum (small intestine). Any of these organs (liver, gallbladder, pancreas, or duodenum) can be involved.
High ALP can indicate:
Liver, Obstruction or Congestion:

Cholestasis (decrease in bile flow)
Obstructive jaundice (the liver responds to biliary obstruction by synthesising more ALP)
Oral contraceptives
Obstructive pancreatitis
Hepatitis/Mononucleosis/CMV
Congestive heart failure
Parasites
Malignancy involving liver
Giant Cell Arteritis, especially with Cholestasis

Bone / Skeletal issues involving osteoblast hyperactivity and bone remodeling:

Paget's disease
Rickets
Shingles (Herpes Zoster virus)
Osteomalacia
Osteogenic sarcoma
Fractures
Osteoporosis treatment
Adrenal cortical hyperfunction

From other conditions:

Pregnancy (late, as the placenta produces ALP)
Hyperparathyroidism
MEN II (Multiple endocrine neoplasia)
Leukemia
Lymphoma
Amyloidosis
Granulation tissue
Gastrointestinal inflammation (Inflammatory Bowel Disease, Ulcerative colitis, Crohn's, ulcers)
Systemic infections (sepsis)
Sarcoidosis
Rheumatoid arthritis
Hodgkin's Lymphoma, gynecologic malignancies and some other cancers
Acute tissue damage in the heart or lungs (myocardial or pulmonary infarctions)
Low ALP can indicate:
Zinc deficiency
Hypothyroidism
Vitamin C deficiency or Scurvy
Folic acid deficiency
Excess Vitamin D intake
Low phosphorus levels (hypophosphatasia)
Celiac disease
Malnutrition with low protein assimilation (including low stomach acid production/hypochlorhydria)
Insufficient Parathyroid gland function
Pernicious anemia
Vitamin B6 insufficiency
Hypophosphatasia
Protein deficiency
Wilson disease
ALT (Alanine Aminotransferase)
Also known as Serum Glutamic Pyruvic Transaminase, or SGPT
Normal range: adult males: 7 to 55 U/L, adult females: 7 to 45 U/L depending on age and lab.
Some USA labs say 8 to 37 U/L, some Australian labs say 0 to 54 U/L.
OPTIMAL Range: 20-30 U/L
This test checks for elevated liver enzymes. Note that if the patient is taking high-dose
Niacin, it is normal to have elevated ALT.
Of course, it is NOT normal to have VERY high ALT, and medical advice should be sought, but a little over the normal range can be contributed to Niacin,
and this is not a problem by itself, but should be taken into account if there are other abnormal liver tests.
The other common cause for high ALT is drinking too much alcohol. A healthy liver can detox one alcoholic drink in around 2 hours.
If the patient has 4 drinks in 4 hours, then the liver is double-overloaded and suffers accordingly.
The solution? Stop drinking alcohol!
Diagnosis of liver disease associated with hepatic necrosis (hepatic = liver, necrosis = cell death).
When the liver is fine, results are within range, the lower the better.
High ALT is seen in parenchymal liver diseases where hepatocytes are destroyed, with values often ten times above normal, sometimes as high as one hundred times the upper reference limit.
In some liver infections or inflammatory conditions, ALT is usually higher or as high as AST, and the ALT/AST ratio (normally less than 1), becomes greater than 1.
ALT increases usually occur prior to appearance of symptoms of disease. The liver can lose a lot of function before symptoms appear.
High ALT results can be from other causes, such as:
Liver damage such as viral hepatitis
Acute lymphocytic leukemia (ALL)
Lead poisoning
Drug reactions
Carbon tetrachloride exposure
Large tumor necrosis (decay)
Shock
Mononucleosis
Excessive alcohol consumption
Panadol, Parecetamol, Acetaminophen, Tylenol
Rapidly growing children
Cirrhosis
Liver cancer
Heart attack
Thyroid disease
Polymyositis
Severe burns
Pancreas, Kidney or muscle injury
Strenuous exercise
Antibiotics, statins, chemotherapy, aspirin, narcotics, and barbiturates
Herbs such as echinacea or valerian
Injections into a muscle
Recent cardiac catheterization or surgery
Hemochromatosis
Liver ischemia (Lack of blood flow to the liver)
Taking high strength Niacin
ALT values are normally compared to ALP (alkaline phosphatase) and AST (aspartate aminotransferase) to diagnose which form of liver disease is present.
AST (Aspartate aminotransferase)
Also called SGOT, Serum Glutamic-Oxaloacetic Transaminase, GOT, Aspartate Transaminase
Normal range: around 8 to 48 U/L, some labs say 0 to 45 U/L, some USA labs say 10 to 34 U/L
An enzyme found in the liver, heart, skeletal muscle and kidneys, in both the cytoplasm and mitochondria of cells.
Not always related to the liver. Elevated values typically mean disease of the heart, muscle, liver, or all.
Mild tissue injury caused the main form of AST to be the cytoplasm form, and major tissue damage results in higher mitochondrial enzyme.
High AST may be found in myocardial infarction (heart attack), acute liver cell damage, viral hepatitis and carbon tetrachloride poisoning.
More moderate rise in AST can be caused by muscular dystrophy, dermatomyositis, acute pancreatitis and crushed muscle injuries.
LD or LDH (Lactate Dehydrogenase)
Normal range: Approx 110 to 230 U/L depending on the lab.
Lactate dehydrogenase is an enzyme, found in almost every living cell, but mostly in the heart, liver, muscles, kidneys, lungs and blood (erythrocytes).
LDH catalyzes the conversion of lactate to pyruvic acid and back, as it converts NAD+ to NADH and back.
A dehydrogenase is an enzyme that transfers a hydride from one molecule to another.
Used to monitor changes in tumour burden after chemotherapy.
High LD is common in cancer patients but results are too erratic to formally diagnose cancer.
High LD generally means that mitochondrial function is compromised, meaning that newly diagnosed cancer patients will have a poor outlook.
High LD is also seen in:
Megaloblastic anemia
Untreated pernicious anemia
Hodgkin's disease
Abdominal and lung cancers
Severe shock
Hypoxia (reduced oxygen)
Moderatly high LD is seen in:
Myocardial infarction (heart attack)
Pulmonary infarction
Pulmonary embolism
Leukemia
Hemolytic anemia
Infectious mononucleosis
Progressive muscular dystrophy
Liver and kidney disease
Other tests outside the standard blood tests
Vitamin D3 (25-hydroxycholecalciferol) Testing
Not normally tested unless it is asked for, but given that two-thirds of Australians have less than the minimum vitamin D3,
and nearly 98% have less than optimum levels, and almost 97% of all cancer patients have less than optimal vitamin D3, this test should be mandatory.
Those most at risk include:
Those who shower every day, as showering washes off the pre-vitamin D compounds absorbed from sunlight the day before
Those with dark skin or wear clothing covering most of the body
Those who slip, slop, slap, which is the WRONG thing to do except on cloudy days
Those who live further from the equator, where the sun is seldom high in the sky
Those who are aged 50 or older, because as we age, we lose the ability to synthesise vitamin D from sunlight
Those who work nights and sleep in the day, restricting sunlight exposure
Those taking statin medications for cholesterol, as these medicationss prevent the liver from making the ingredients to manufacture vitamin D
Most of the labs say we need from 60 to 160 nmol/L, some medical institutions say we need 20 to 95, and most doctors accept the lab results.
Some labs are now revising their optimal range upwards: 75 to 250 nmol/L.
What we REALLY need is: For healthy bones, we need minimum 90, up to 175.
The OPTIMAL range for IMMUNITY to all disease including most cancers is 125 to 175 nmol/L, preferably in the high end of this range.
For short-term treatment of cancer or other serious illness, we should aim for levels in the 160 to 250 range.
While it is true that vitamin D can be toxic in very high doses, the average dose sold in most stores is 1000 IU which is nowhere near enough.
LeanMachine recommends 5000 IU Vitamin D3, typical cost approx. $20 for 360 gelcaps (almost a year's supply) at 5 times normal strength.
No cases of toxic overdose of vitamin D3 has been recorded at less than an intake of 40,000 IU.
LeanMachine also gets a lot of sunlight, but still needs this dosage to maintain levels of around 150 to 160 nmol/L.
The body's organs have the ability to turn Vitamin D into Calcitriol, which goes to work repairing damage from infections, diseases and cancers.
Vitamin D, D2 or D3 – vitamin D3 is the ONLY vitamin we should take as a supplement.
Avoid products "fortified with vitamin D" as these almost always contain vitamin D2, a cheap, synthetic version of natural D3, which not only do not do the same job as real D3,
they actually block absorption of real D3, leaving us D3 deficient.
For the full article on vitamin D3 go to Vitamin D3 article.
Vitamin B12 (Cobalamin)
Unlike other B group vitamins which are flushed away in urine daily, B12 can last for months in the body, even though it is also water-soluble.
People who have problems taking supplements can get a B12 injection every 3 months.
Normal Range 148 to 616 pmol/L depending on the lab and other factors.
Low levels may be caused by malabsorption in the small intestine, low stomach acid, taking antacids, hyperthyroidism, parasites, pernicious anaemia or dietary insufficiency.
Vegans and vegetarians do not get B12 from plant foods except small amounts in mushrooms.
High levels may be caused by liver disease (cirrhosis or hepatitis), some types of leukemia or taking too many B12 supplements.
Health Departments recommend 2 to 5 mcg daily, but LeanMachine takes 1000 mcg daily, with test results more than double the maximum normal blood range at around 1500 pmol/L.
High doses of B12 do no harm, unlike folate – see next section.
Note: Cheap B12 supplements contain a small amount of cyanide, which is flushed away completely harmlessly in the urine.
Of course, no one should take several bottles at once, and any excess probably offers no extra benefit.
LeanMachine only recommends Methyl B12 which has no cyanide.
Essential as we age, because we get older, we produce less stomach acid, so produce less B12.
Up to 30% of people over 50 cannot correctly absorb and make B12 and are deficient, and over 3% of those over 50 are SEVERELY deficient, so supplementation is recommended for seniors.
Not normally tested unless we ask for it, but very important for most people over 45 or for vegans and vegetarians.
B12 is chemically the most complex vitamin, and the only water-soluble vitamin that is stored in the body for months or years, but vegetarians and especially vegans as well as most people over 50 should supplement.
Essential for anyone taking PPI (Proton Pump Inhibitors) like Nexium, which reduce stomach acid – giving short-term relief for heartburn, but with side-effects several pages long, and impacting B12 production and adequate nutrition.
The only effective way to treat heartburn is to eat less, and only eat nutritious food.
Should always be tested along with folate, as high folate can mask B12 deficiency and vice versa – see folate test below.
Recommended : Active B12
Folate (Vitamin B9) – Testing
NOTE: Folic Acid is a cheap substitute for folate, but is not the same thing. Read more below…
Range: Folate in plasma: 7 to 30 nmol/L, folate in Red Blood Cells: 317 to 1422 nmol/L.
High folate may mask a B12 deficiency as B12 is used to process folate. Low B12 means folate is not used and builds up in the blood.
Low folate can be caused by eating disorders, alcoholism, liver disease, celiac disease, chrohn's disease, malabsorption issues, or low vitamin C intake.
Some sources say excess folate is not a problem, but LeanMachine recommends a maximum intake of 1000 mcg daily from all sources. Preferred supplement is https://au.iherb.com/pr/Lake-Avenue-Nutrition-Methyl-Folate-800-mcg-120-Veggie-Capsules/96310
Folate is famous for helping prevent neural tube defects in the developing foetus (e.g. Spina Bifida) when given to pregnant women.
Also helps with limb deformities, nerve problems, tumours and some birth defects.
Mothers should take Folate and B12 before, during and if breastfeeding, after pregnancy.
Because foetus problems from folate deficiency occur at just 3 weeks into the gestation period, this can be too late to start taking folate, so every woman of child-bearing age should supplement with folate.
Not so famous is the fact that most healthy people reaching 100 years of age are high in folate.
Folate benefits both sexes, helping to reduce levels of homocysteine (a marker of cardiovascular disease), especially in conjunction with B6 and B12.
Folic Acid and Folate are NOT the same thing.
Folate comes naturally from various foods such as spinach, asparagus, chickpeas, beans, and broccoli.
Folic Acid is a manufactured synthetic product, commonly used in vitamin supplements and some foods.
Folic Acid is not a complete substitute for natural folate.
Note: Many people have one or two mutations at the MTHFR C677t Gene that prevents the partial or full conversion from folate to the active form, MTHF ((6S)-5-MethylTetraHydroFolate) or Methyl Folate. Always ask for Methyl Folate or Active Folate, and NEVER use Folic Acid, which can block absorption of the real thing. For those with the MTHFR issue, taking Folic Acid will often make the problem worse.
This gene can be inherited or due to lifestyle, and up to 40% of the population have varying forms, producing very mild (one mutation) to very severe (two mutations) symptoms.
We can ask for a MTHFR (also known as MethylTetraHydroFolate Reductase) test, or simply use the Methyl Folate.
Low folate produces symptoms such as high homocysteine, hypothyroidism, lethargy, impaired cognitive function, and mood disorders.
NOTE: Out of range B-12 can mask testing results of Folate and vice versa, so BOTH should be tested at the same time.
Homocysteine Testing
Homocysteine (Hcy) is an amino acid.
Reference range: 5 to 15 𝝻mol/L, some labs say 4 to 17 𝝻mol/L.
Normally higher in men than women.
Optimal range is below 7 𝝻mol/L.
Elevated levels (Hyperhomocysteinaemia or HHcy): Mild (15-30 𝝻mol/L), Moderate (30-100 𝝻mol/L) or Severe (>100 𝝻mol/L).
High Homocysteine can be caused by low folate, low B12, low B6, too much alcohol, hypothyroidism, kidney disease, Alzheimer's disease,  poor diet, toxins, hormone imbalances, stress, cancer or HCU (Homocystinuria, an inherited disorder).
Low Homocysteine can be caused by some medications, or excess Folic Acid, B12 or Niacin.
Read more about B-12, B-6, Active Folate and Homocysteine: www.leanmachine.net.au/healthblog/why-we-need-b-12-b-6-active-folate-and-tmg.
Those with one or two mutations at the MTHFR C677t gene may have problems controlling Homocysteine.
Iron Testing
Serum iron test alone is not sufficient. There are three different iron tests below, which should be used inconjunction with the Ferritin test.
Serum Iron: Men: 12.5 to 31.3 nmol/L, Women: 8.9 to 26.8 𝝻mol/L
TIBC (Total Iron Binding Capacity) Men and Women: 45 to 76 mcmol/L.
Transferrin Saturation: Men 10% to 50%, Women 15% to 50%. Used to determine how well iron is metabolised in the body.
Out of range values can be diet, anaemia, bleeding, lead poisoning, liver, kidney, rheumatoid arthritis, hemochromotosis, supplement overdose.
Ferritin Testing
Normal Range: Men 18 to 270 mcg/L, Women 18 to 160 mcg/L, but some labs say 15 to 350 for men, 15 to 300 for women.
However, LeanMachine recommends "Goldilocks" levels. Not too low, not too high. Optimum is between 20 and 80, preferably between 30 and 60. Anything outside this range can cause problems.
Ferritin is a protein that binds to iron in the blood, and should be tested in conjunction with the Iron test above.
High iron in the blood, pancreas or heart can cause many health problems, and eventually death.
High ferritin may be caused by:
Hemochromotosis (over 1000 mcg/L)
Liver disease (cirrhosis or hepatitis)
Hodgkin's disease
Leukemia
Infection
Arthritis
Lupus
Iron-rich diet
Taking unwarranted iron supplements
Receiving blood transfusions
Low ferritin can be caused by:
Bleeding (externally or internally)
Heavy menstrual periods
Pregnancy
Iron-deficient diet (such as vegan or vegetarian)
Blood donations
Loss through the skin (psoriasis)
Loss by excretion through the urine
High Iron/Ferritin has two basic treatments: Blood-letting (donating blood at the Red Cross), or taking
IP6 (Inositol Hexaphosphate) to chelate excess iron.
Many supplements can help chelate heavy metals from the body, but IP6 appears to be the ONLY way of effectively chelating iron with supplements.
Blood donations may be undesirable (e.g.religious reasons) or not allowed (e.g. if the donor has HIV or other disease, has recently been to an undesirable country, or is too old or otherwise ineligible.
Prescription drugs can be used, such as:
Deferoxamine (Desferal®) can chelate iron, also aluminium
Deferasirox, either as:

Exjade®, a tablet dissolved in juice or water and taken orally once daily
Jadenu®, a tablet taken daily with water or other liquids

Deferiprone or L1 (Ferriprox™)
Side effects can be unpleasant or even damaging to health using prescription drugs. Not all drugs are approved in all Countries.
IP6 appears to be the safest and most effective, and also helps treat cancer, diabetes, depression, osteoporosis, heart disease, and kidney stones.
Parkinson's patients can improve because of reduction in excess iron, reducing neuronal degradation.
See LeanMachine's article on Ferritin
NEVER take iron supplements or use any method to increase or decrease iron without a full "Ferritin Study", and watch for iron in multivitamins or other supplements.
HbA1C
Normal range: 4% to 5.6%
Pre-diabetes range: 5.7% to 6.4%
Diabetic range (controlled): 6.5% to 7%
Diabetic (uncontrolled): over 7%
HbA1C is a measure of how many glucose (sugar) molecules have "stuck" to red blood cells.
As red blood cells die in around 3 months, this gives doctors an insight into how well (or not) the patient's blood glucose is under control, as it effectively gives an average for the last 3 months, rather than a simple glucose test which only gives the result based on a moment in time when the blood was drawn.
As such, the HbA1C test SHOULD be given to everyone suspected of being diabetic or pre-diabetic, as this is the best screening method we have.
Unfortunately, our "smart" Australian Government only allows HbA1C testing in patients already diagnosed with diabetes, eliminating the best screening tool for diabetes available!
The reasoning behind this decision is to keep track of how many confirmed diabetics we have in Australia,
but surely it is more important to prevent diabetes in the first place by improving diet and lifestyle before real diabetes damage happens?
Note: People with iron deficiency anemia or other forms of anemia may have distorted results, giving higher than normal HbA1c when there is no high blood glucose.
Some other factors with people having unusual haemoglobin may have distorted high or low results.
Vitamin E (at high doses of 600 to 1200 mg daily) or Vitamin C  (1 gram or more daily) taken for 3 months can affect HbA1c results.
Chronic alcohol and opioid consumption can also cause false results.
Cholesterol Testing
Typical test is a "lipid study" which includes total cholesterol, LDL, HDL and triglycerides.
Total Cholesterol
This is a fairly useless test, but doctors wrongly prescribe statins for anyone with cholesterol over around 5.2 or who are over 50 years old or who have diabetes or heart conditions.
Statins cause depletion of the body's co-Enzyme Q10, resulting in side-effects such as muscle pain, diabetes, osteoporosis, a weaker heart and more.
Patients on statins may have a slightly less chance of dying from cardiovascular issues, but an INCREASED risk of dying from all other causes.
The result is a poorer quality of life, and most people will not live one day longer.
For instance a woman on statins for over 2 years has double the risk of breast cancer, and other cancer risks are substantially increased.
Anyone on statins has a higher risk of cataracts, muscle and joint pain and many other conditions. Many of these problems are due to the low vitamin D levels caused by statins.
Statins also prevent the liver from producing cholesterol sulfate, which supplies oxygen, sulfur, cholesterol, energy and a healthy negative charge to every cell in the body.
CoQ10 100mg 360 softgels and Vitamin D3 supplements are essential for anyone taking statins.
Eat an organic apple a day instead of taking a statin and you may really "keep the doctor away".
LDL – Low Density Lipoprotein
Desirable range under 2.0 mmol/L but not as important if HDL levels are high.
Often known as "bad" cholesterol, but has several important jobs in helping create hormones and other beneficial body components.
For decades, LDL has had a bad reputation as the "bad" cholesterol, when in fact high LDL levels are blamed simply because they are present whenever the body needs repairing, for example an inflamed artery, where LDL goes to patch up the damage by helping to form a clot and preventing a rupture of the artery.
Obviously we need LDL for this and many other bodily functions, so high LDL is simply a warning sign of inflammation, and inflammation is better reduced by exercise and a healthier diet, rather than taking statin drugs, which force the liver to produce less LDL, and NOT margarine (trans fat) which appears to reduce LDL but INCREASES deadly trans fats which cause cardiovascular disease and DOUBLE the risk of breast cancer and most other cancers.
HDL – High Density Lipoprotein
Desirable range is over 2.0 mmol/L, with most labs stating the reference range 1.0 to 2.2 mmol/L.
Known as "good" cholesterol – High Density Lipoprotein.
The main job of HDL is to assist in clearing LDL, triglycerides, trans fats, and other unwanted components from the blood by returning them to the liver for processing.
The liver then converts LDL to bile and most unwanted body products are then eliminated.
Without our "garbage collectors", the human body would die in 24 hours.
A healthy diet free from sugar, processed foods, trans fats, etc is essential for adequate levels of HDL.
No prescription drug can raise HDL, only exercise and a healthy diet and supplements such as Niacin (Prolonged Release).
Many things can affect HDL test results such as pregnancy, serious illness, stress, accident, heart attack, etc so the patient should wait until 6 weeks after recovery for an accurate result.
VLDL (or VLDL-C) – Very Low-Density Lipoprotein Cholesterol
Desirable range: Less than 0.77 mmol/L or 30 mg/dL.
This is the only "bad" cholesterol, mainly when oxidised, generally caused by a bad diet of sugars and bad fats (Canola oil, margarine, etc).
Can be reported as part of a lipid study to determine risk of coronary heart disease, but not often asked for.
In fact, most regular labs do not test for this at all, instead estimating VLDL as a percentage of Triglycerides (see below).
Because a true test for VLDL is expensive and time-consuming, only a few research labs have the equipment and time to carry out a true test.
High levels of VLDL-C are believed to indicate the presence of lipoprotein remnants (intermediate particles on the pathway of conversion of VLDL to LDL).
High levels of VLDL slow the conversion of VLDL to LDL and may contribute to development of atherosclerosis and coronary heart disease.
Exercise, weight loss, and a healthy diet are the most effective ways to reduce triglycerides and in turn reduce VLDL.
Triglycerides
The amount of fats (lipids) circulating in the bloodstream.
Healthy adults should have triglycerides less than 1.5 mmol/L.
Exercise, weight loss, and a healthy diet are the most effective ways to reduce triglycerides.
CRP (C-Reactive Protein)
Lab range: Less than 8mg/L, but 90% of all healthy people are below 3.0 and 99% below 12 mg/L, and a level below 0.8 mg/L is best.
CRP is a protein produced by the liver in response to inflammation.
High CRP (over 3mg/L) can mean inflammation, infection, trauma and tissue necrosis, malignancies, parasites or autoimmune disorders.
Often caused by inflammation in the arteries and veins, and can be a marker for possible heart attacks or other cardiovascular disease.
High CRP can be caused by so many things that alone it cannot diagnose any particular disease, but does indicate that further studies are required, and the test should be repeated after 2 weeks to ascertain if the treatment is working, or if the inflammation is getting worse.
A short story: Mrs LeanMachine was in good health, but one day had severe pains in the chest and neck, so bad that she and the doctor thought she was having a heart attack. Off to the Hospital, about 2 minutes from our home. The doctor on duty was Mrs LeanMachine's regular doctor and had a good history of her health (previously damaged by years on statins and Nexium) and ran some blood tests, which proved that she had not had a heart attack, but her CRP was 49. Surely this indicated severe inflammation, but she was sent home and told to take pain killers. No follow-up, no further tests, that was it. Later, the pain had subsided, but at my request, a different doctor ordered an ultrasound, and sure enough, the gall bladder was full of stones, including two large stones looking like a pair of black dice (hard black cubes) and about the same size. For gall bladder problems, there are natural treatments, but when the gall bladder is badly inflamed and stones are far too large to pass into the bile duct, removal is possibly the best option, especially when the removal can be performed as "keyhole" which is much less invasive than the major surgery required in an emergency if the problem gets worse.
So the gall bladder was removed via keyhole, and recovery was only a few days, and almost full. Careful attention to diet is required after gall bladder removal.
Obesity often causes elevated CRP levels, as fat cells produce signals for the liver to generate more CRP.
Doctors do not normally test for this in Australia (but do so commonly in the USA) so the patient should insist if there are other risk factors for cardiovascular disease or other unexplained symptoms.
Low levels (below 1mg per mL) are considered normal.
Testing for Lyme Disease
Australian Doctors have long insisted that Lyme Disease does not exist in Australia.
This has been proven incorrect as there are countless Australians suffering from this disease, of which there are at least 14 known variants.
There is only one testing laboratory for Lyme Disease in Australia which has not been accredited, so most testing is carried out in the USA.
Lyme disease is generally transmitted through a tick bite, often going un-noticed, as a small tick can be no larger than a full stop on this page.
Tick bites are more common at latitudes North of Sydney, but can happen anywhere. People working or living among tall grass have a higher risk.
For more information, go to www.lymedisease.org.au
PSA (Protein Specific Antigen)
PSA testing has been used for a long time to check for prostate cancer.
However, this test does not always point to a problem, as many men have a high reading and no prostate cancer, while others have prostate cancer but a low PSA reading.
For men in a high-risk category (bad diet, over 60 years of age, overweight, family history of prostate cancer) should be tested on a regular basis if the first test is high. Otherwise healthy men should have the PSA test included with an annual blood work to look for changes.
Although a low PSA result is preferred, we aim to look for any change in the result between tests, say at least 3 months apart. A significant increase in the value is more important than the actual number, as some men have a higher reading which is normal for them, others have a low reading which is normal for them. It is a sudden upward shift that is cause for further investigation.
This PSA test has nothing to do with Benign Prostate Enlargement which is not cancerous, but often affects quality of life by urgent and frequent urination. A high PSA result may be due to Benign Prostate Enlargement or some other condition.
Prostate cancer in men and breast and ovarian cancer in women are all known as estrogen-related cancers. Excess weight is a high risk factor, as every fat cell produces more estrogen, and the problem gets worse as men and women age, with ever-increasing weight gain bringing a higher cancer risk.
Thyroid Testing
The Hypothalamus gland releases TRH (thyrotropin-releasing hormone, which triggers the pituitary gland to release TSH (Thyroid Stimulating Hormone).
Most doctors only ask for a TSH (Thyroid Stimulating Hormone) test, but this test alone is insufficient for an accurate diagnosis.
Generally, doctors only order tests for other thyroid hormones if TSH (Thyroid Stimulating Hormone) is less than 0.5 mIU/L (hyperthyroidism, too much thyroid hormone)
or greater than 4.0 mIU/L (hypothyroidism, not enough thyroid hormone) when actually the top end of the range (hypothyroidism) should be 2.0 rather than 4.0
USA labs often say 3.0 as a top reading, but even this is too high, and some Australian labs say 4.5 is the top end which is way too high.
Note: Supplemental Biotin (part of the B-group vitamins) over 5 5mg daily should stop biotin supplementation at least 36 to 48 hours before blood collection.
These results are just a guide, and the doctor should evaluate results based on each individual's health, symptoms, history and other factors, including results of other tests required.
Values outside those listed here may still be normal for each individual or laboratory.
Labs can measure TSH, total T4, FT4 (free T4), total T3, FT3 (free T3), T3U (uptake T3) FTI (Free Thyroxine Index), and T3R (Reverse T3) and others.
Almost all of the T4 in the blood is bound to a protein called thyroxine-binding globulin, leaving less than 1% unattached (free).
Total T4 blood tests can measure both bound and free T4. Free T4 affects body functions, but bound T4 does not.
Range for FT4 is approx 9 to 19 pmol/L but varies with the lab and the age of the patient.
FT4 (Free thyroxine) can be measured directly (FT4) or calculated as FTI (Free Thyroxine Index), which indicates the level of free T4 compared to bound T4.
Abnormal amounts of thyroxine-binding globulin is indicated by FTI.
Most T3 in the blood is also attached to thyroxine-binding globulin, and again, less than 1% of T3 is unattached.
Total T3 blood tests measure both bound and free T3 (triiodothyronine).
T3 is usually in much smaller amounts than T4, but T3 has a greater effect on the body's metabolism than T4.
T4 is considered to be more of a "storage" thyroid hormone, where the body converts T4 to T3 as required.
Hypothyroidism is very common in older adults, and symptoms such as low energy can be attributed to being a little overweight, pre-diabetes, or just an off day.
Thyroid tests are not part of the standard blood panel, but may be ordered if the patient reports fatigue and weight gain (hypothyroidism), or weight loss with nervousness or hyperactivity (hyperthyroidism).
Many doctors dismiss low or high test results if they are borderline, but these tests can indicate early thyroid problems.
TSH (Thyroid-stimulating hormone)
Range 0.4 to 4.0 uIU/mL (same as mIU/L)
Optimal range: 1.0 to 1.5 mIU/L
Total T4 (total thyroxine)
Range 12 to 22 pmol/L (4.5 to 12.5 mg/dL)
Optimal range: Top half
Free T4 (free thyroxine)
Range 9 to 19 pmol/L (0.8-1.8 ng/dL)
Optimal range: Top half
Total T3 (total triiodothyronine)
Range 80 to 200 ng/dL
Optimal range: Top half OK, very top quarter best
Free T3 (free triiodothyronine)
Range 2.6 to 6.0 pmol/L (80-200 ng/dL or 2.3 to 4.2 pg/mL)
Optimal range: Top half OK, very top quarter best
THBR (Thyroid hormone binding ratio)
Range 0.9-1.1
A low TSH indicates hyperthyroidism.
If T3 and T4 shows below the minimum, hypothyroidism may be indicated.
If T3 and T4 is high, hyperthyroidism (over-active thyroid) may be indicated.
Hyperthyroidism is a common cause of gynecomastia in men because it increases the estrogen to testosterone ratio.
Copper Testing
Humans have efficient mechanisms to regulate copper stores, normally protecting from excess dietary copper levels.
Copper tests can help to diagnose some diseases such as Wilson's disease or Menkes disease.
We should monitor total copper, free serum copper, 24-hour urine copper, and liver biopsy copper concentrations.
Some symptoms of excess copper are similar to those of a copper deficit, often making diagnosis difficult.
Serum ceruloplasmin is used to determine free serum copper.
Note that some infections or inflammation may temporarily increase copper levels.
Also, supplementation of zinc and/or magnesium will complete with copper for absorption, leading to a copper deficiency.
Copper reference ranges:
Free serum copper: 1.6-2.4 μmol/L (10-15μg/dL)
Total copper: 10-22 μmol/L (63.7-140.12 μg/dL)
Serum ceruloplasmin: 2.83-5.50 μmol/L (18-35 μg/dL)
24-hour urine copper 0.3-0.8 μmol (20-50 μg)
Liver copper 0.3-0.8 μmol/g of tissue (20-50 μg/g of tissue)
Normal copper values indicate normal dietary intake, physiology, absorption and excretion of copper.
Food sources of copper:
Many foods including seeds, organ meats, nuts, seafood, liver.
Copper is also found in the water supply.
Average daily copper intake in men: 1.54-1.70 mg/day, in women 1.13-1.18 mg/day.
The wide food sources make copper deficiency fairly rare.
Copper deficiency may be from:
Dietary insufficiency of copper (rare)
Malabsorption in the duodenum where most copper is absorbed.
Nephrotic syndrome
Those with Menkes disease (low serum copper, low serum ceruloplasmin, low liver biopsy levels)
Overcorrection of treatment for Wilson disease
High total copper may be from:
Ingesting too much copper
Eating acidic foods cooked in uncoated copper cookware
Poor excretion secondary to underdeveloped biliary systems, more common in infants
In Wilson's disease, liver biopsy shows high levels of copper, the criterion for diagnosis
Elevated urinary copper (24-hour urine study) can also indicate Wilson disease
But low serum ceruloplasmin and serum copper are common in Wilson's disease
Symptoms of copper deficiency include:
Fatigue and weakness
Frequent illness
Weak and brittle bones
Memory, learning and walking difficulty
Cold sensitivity
Pale skin
Premature grey hair
Low haemoglobin count
Too much Zinc and Magnesium supplements which fight Copper for the same cell receptors
Symptoms of excess copper include:
Mood swings, irritability, depression, fatigue
Excitation, difficulty focusing, feeling out of control
Vomiting, Hematemesis (vomiting of blood)
Hypotension (low blood pressure)
Melena (black "tarry" faeces)
Coma
Jaundice (yellowish pigmentation of the skin and/or whites of eyes)
Gastrointestinal distress
Those with glucose-6-phosphate deficiency may have greater risk of hematologic effects of copper
Hemolytic anemia from burn treatment with copper compounds (rare)
Chronic (long-term) copper exposure may damage the liver and kidneys.
Gene Testing
Testing for the BRCA1 and BRAC2 gene for Breast Cancer Risk
Angelina Jolie had a double masectomy as a result of a positive BRCA1 test, which is not the right thing to do.
Some Doctors claim that a positive result means a 95% chance of developing breast cancer.
In fact, the true figures are more like 80% increased risk, but the risk of breast cancer can be REDUCED by 80% or more in most women by:
– A healthy diet free of toxins, chemicals, processed foods, eating organic foods wherever possible.
– Elimination of sugar, especially fructose in the diet, including sugar hidden in processed foods.
– A teaspoon of Turmeric every day, preferably as a tea in a mug of hot water, steeped for 10 minutes, with freshly ground black pepper (containing Bioperine) to substantially increase the release of cancer-fighting curcuminoids.
– Or alternatively, Curcumin, the active ingredient in turmeric.
– Adequate supplements of Vitamin D3,
– Selenium and
– Lycopene.
– Building the immune system by exercise and keeping off excess weight.
In other words, anyone with the BRCA1 gene can reduce their cancer risk to that of a normal person, and considerably less risk if the above recommendations are carried out from an early age and strictly adhered to.
If you still want the test, fine, but LeanMachine maintains that the above recommendations can help prevent ALL types of cancer, as well as maintaining a healthy heart, and preventing "modern" diseases like Alzheimer's, MS, Parkinsons, Diabetes, etc.
Still want a double masectomy?
Remember that as soon as the surgeon starts cutting, any existing cancer cells will go into the bloodstream and circulate through every organ in the body.
Also we have the usual risks for any surgery – anaesthetics, infection, wrong drugs, side effects, incorrect dosage given, etc.
Testing Alzheimer's gene
Yes, tests can now show if we have a high risk of Alzheimer's Disease.
I did consider this myself. I watched my father slowly wither away and die from Alzheimer's disease, deeply affecting my mother, friends, family and myself.
However, I declined to have the test because regardless of the outcome, the same diet I recommend for cancer and cardiovascular disease is also effective for reducing risk of Alzheimer's.
The only extra thing to add is two to four tablespoons of Coconut Oil every day, because Alzheimer's is often known as "Diabetes of the Brain" when glucose sometimes cannot get into the brain because the brain becomes "insulin resistant".
The brain uses more glucose than the rest of the body, however, we can feed the brain with coconut oil effectively as it feeds the brain via a different pathway,
delaying or even eliminating the onset of Alzheimer's.
Most Alzheimer's patients will improve their symptoms on coconut oil. Countries with the most Junk food, e.g. the USA have an Alzheimers death rate of 24.8 per 100,000 while Phillipines, Malaysia, Maldives and other tropical countries where coconut oil is an important part of the diet, rates are around 0.2 per 100,000.
Of course, Alzheimers deaths are very much under-reported, as the patient normally dies from pneumonia or organ failure, which is often the cause reported on the death certificate.
Organic Turmeric powder is also important as the active ingredient
Curcumin helps to dissolve amyloid plaques which are present in Alzheimer's patients.
Drug companies have tried for years to get rid of amyloid plaques, but the have made no difference to Alzheimer's, because the plaques are the body's way of protecting neurons for damage caused by high blood glocose, high insulin, toxic metals like mercury, aluminium from vaccinations, food and the environment.
Wise old men are sometimes referred to as a "Sage" and the reason is simple – eating sage leaves every day can help halt Alzheimer's.
Immunology
The range of tests below can help determine the risk or check the progress of treatment of many infections and autoimmune diseases.
Diagnosis can be complex, and should always be under the guidance on an Immunologist who specialises in this area.
Some tests also relate to allergies and these should be under the guidance of an Allergist.
RH – Rheumatoid Factor
Normal range is less than 14 IU/ml, the lower the better.
Results over 14 can indicate Rheumatoid Arthritis, or some other auto-inmmune disease, where
For further diagnosis of Rheumatoid Arthritis, the doctor may order a CCP (Cyclic Citrullinated Peptide Antibody) test.
Other tests may include a Synovial Fluid Analysis, where synovial fluid (which lubricates the joints) is drawn from the space between joints by a needle (not a blood test).
CCP (Cyclic Citrullinated Peptide Antibody)
This test helps diagnose Rheumatoid Arthritis, often confirming a diagnosis months before symptoms appear.
Immunoglobulins A, G and M
These are three tests associated with the immune system.
Immunoglobulins are protein molecules that contain antibody activity. They are produced by terminal cells of B-cell differentiation known as "plasma cells".
There are five immunoglobulin (Ig) classes: IgG, IgM, IgA, IgD and IgE.
In normal serum, approximately 80% is IgG, 15% is IgA, 5% is IgM, 0.2% is IgD and a trace is IgE. IgD and IgE are not tested as often.
Total immunoglobulin levels are normally considered the total of the three most common: IgG + IgM + IgA, ignoring IgD and IgE.
IgG – Immunoglobulin G
Normal serum range (adults) varying between labs, is 62 to 140 g/L (620 to 1400 mg/dL in USA, some labs say 767 to 1,590 mg/dL).
Babies (Newborn to 5 months) is 10 to 33 g/L (100 to 334 mg/dL in USA), increasing with age to level out at adulthood (18 years +).
IgG is a major antibody type in blood, and can enter tissues and fight infection.
IgG has 4 forms, all providing most antibody-based immunity against invading pathogens.
IgG is also the only antibody that can cross the placenta to provide passive immunity to the fetus.
– High IgG – may indicate a chronic infection such as AIDS.
High IgG is found in IgG MGUS, IgG multiple myeloma, chronic hepatitis, and MS (multiple sclerosis).
With multiple myeloma (cancer of plasma cells in bone marrow), tumour cells make only the monoclonal type of IgG antibody (IgM), and reduced levels of IgG and IgA are found.
Other conditions make polyclonal IgG antibodies.
Electrophoresis is required (a lab technique) to separate macromolecules based on size. A negative charge is applied causing proteins to move towards a positive charge.
Used for both DNA and RNA analysis, and to differentiate the monoclonal from the polyclonal cells.
– Low IgG – can be found in patients with congenital deficiencies.
Low IgG occurs in Waldenstrom's macroglobulinemia, where high IgM antibodies inhibit growth of B-cells that make IgG.
Low IgG can also indicate some types of leukemia and nephrotic syndrome (kidney damage).
Rarely, some people are born with insufficient IgG antibodies, and have a greater risk of infections.
Low IgG levels in adolescents or adults are classified as:
Mild to moderate 30 to 60 g/L (300 to 600 mg/dL)
Significant 10 to 29.9 g/L (100 to 299 mg/dL)
Profoundly reduced – under 10 g/L (under 100 mg/dL)
Adolescents and adults should have a total immunoglobulin (IgG + IgM + IgA) level greater than 60 g/L (600 mg/dL),
with confirmed normal antibody responses, to exclude humoral deficiency.
Total immunoglobulin levels of 40 to 60 g/L (400 to 600 mg/dL) or IgG levels of 20 to 40 g/L (200 to 400 mg/dL) may contain adequate amounts of antibody,
but this is unlikely if total immunoglobulin levels are under 40 g/L (400 mg/dL) or serum IgG levels are under 20 g/L (200 mg/dL).
A specialist should decide if a patient should start immunoglobulin replacement therapy, based on clinical history, physical findings, laboratory variables,
serum immunoglobulin levels, history of infections, concomitant diseases, antibody response to proteins and vaccines, radiographic studies, and pulmonary function tests.
Patients with profoundly or significantly reduced IgG levels and impaired antibody response are usually treated with replacement immunoglobulin
starting at 100 mg per kg of body weight per week, given either intravenously or subcutaneously.
Prophylactic antibiotics may also be needed in some patients.
Dosage and frequency is aimed to maintain serum IgG level greater than 60 g/L (600 mg/dL), and over 80 g/L (800 mg/dL) has potential to improve pulmonary outcome.
Serum IgG levels should be checked four to six month intervals to ensure that adequate trough levels are maintained.
Patients with mild-moderate reductions in IgG levels 30 to 60 g/L (300 to 600 mg/dL) and normal antibody responses generally do not require immunoglobulin replacement therapy,
but should be carefully monitored by a knowledgeable specialist.
IgA – Immunoglobulin A
Normal serum range (adults) is 8 to 35 g/L (80 to 350 mg/dL in USA, some labs say 61 – 356 mg/dL).
Babies 0 to 5 months: 0.7 to 3.7 g/L (7 to 37 mg/dL in USA), quickly increasing to age 2 to 4 years, then gradually increasing to stable adulthood (18+)
Sometimes a lumbar puncture is performed to test for IgA in Cerebrospinal Fluid (the fluid that bathes the brain and spinal cord) but this is uncommon as it has a higher risk.
Protects from infections of mucous membranes, typically in the lining of the mouth, airways, digestive tract, urogenital tract, preventing bacteria colonization.
Also found in fluids such as saliva, tears, and breast milk – see Secretory IgA below.
– High IgA – may indicate MGUS (IgA Monoclonal Gammopathy of Unknown Significance) or IgA multiple myeloma (cancer of plasma cells in bone marrow).
IgA may be higher in some autoimmune diseases, e.g. RA (rheumatoid arthritis) and SLE (Systemic Lupus Erythematosus), and in cirrhosis, chronic hepatitis and other liver disease.
– Low IgA – may indicate some types of leukemia, nephrotic syndrome (kidney damage), intestinal problems (enteropathy), and ataxia-telangiectasia (rare inherited disease
affecting muscle coordination). Increases risk of autoimmune disease, and risk of severe reactions to receiving blood products.
SIgA – Secretory IgA (Subclass of IgA)
Normal Range (saliva): 118 to 641 mg/L (118 – 641 µg/mL in USA)
Optimum Range (saliva): 130 to 471 mg/L (130 – 471 µg/mL in USA)
Normal range (fecal): 5.1 to 20.4 g/L (51 – 204 mg/dL in USA) (Genova Lab range).
​Secretory Immunoglobulin A (SIgA) is a subclass of Immunoglobulin A (IgA), tested in saliva or feces,
although also found in mucous secretions of tear glands, mammary glands, respiratory system, genito-urinary tract, and the gastrointestinal tract.
SIgA is not synthesized by mucosal epithelial cells or derived from blood but is produced by B-lymphocytes adjacent to the mucosal cells, then transported through the cell interiors, and released into the secretions from the cells.
SIgA protects the oral cavity, lungs, gut and other mucosal areas from invading pathogens.
SIgA has highest levels in the morning and lowest levels in the evening, but is dependant on flow rate.
IgA levels in saliva are affected by Concentrations normally decrease as flow rates increase, so flow rate is measured to express SIgA secretion as a function of time.
To maintain healthy SIgA levels, increase intake of Choline, EFA's, glutathione, glycine, phosphatidylcholine, Vitamin C and zinc, all essential for SIgA production.
Anti tTg IgA, tTG Antibodies IgA, Tissue Transglutaminase (tTG), Tissue Transglutaminase Antibodies IgA
Serum test, a subclass of IgA, for monitoring adherence to gluten-free diet in patients with dermatitis herpetiformis (cutaneous manifestation of Coeliac disease) and celiac disease.
Reference Range:
Less than 4.0 U/mL (negative)
4.0 to 10.0 U/mL (weak positive)
Greater than 10.0 U/mL (positive)
These tests are not sensitive to age.
Usually tested along with IgG to help evaluate certain autoimmune conditions, commonly celiac disease.
If testing for celiac disease, the patient must eat gluten-containing foods up to 7 days before the test, otherwise no antibodies may be evident in the test result.
In celiac disease, the body produces IgA and IgG that attack tTG: immunoglobulin A (IgA) and immunoglobulin G (IgG).
Measuring the IgA form of tTG antibody in the blood is more useful in detecting celiac disease as tTG is made in the small intestine, where gluten causes inflammation and irritation in sensitive people.
IgM – Immunoglobulin M
Normal serum range (adults) is 0.45 to 2.5 g/L (45 to 250 mg/dL in USA).
Some labs say 0.37 to 2.86 g/L (37 to 286 g/dL).
Babies 0 to 5 months: 0.26 to 1.22 g/L (26 to 122 mg/dL in USA) gradually increasing to adult range (18+)
Women usually have higher IgM levels than men.
Often discovered by investigation of other conditions.
There are two types: Natural IgM and Immune IgM.
Natural IgM occurs in the body at all times, and Immune IgM responds to invaders in the body.
IgM is a large molecule and in non-specific in it's attack role, and is the first line of defense to invaders, followed by IgG which is slower to respond,
but has a better targeting role for an individual invader.
Antibody measurements assist diagnosis of conditions, such as infections, immunodeficiency, autoimmune disease, and certain types of cancer.
Insufficient immunoglobulins increases susceptibility to infections. High immunoglobulins may indicate an overactive immune system (auto-immune condition).
Found mostly in blood and lymph fluid, and the first the body makes to fight new infections.
Expressed on the surface of B cells (monomer) and in secreted form (pentamer) with very high avidity (forms multiple binding sites with antigen).
Eliminates pathogens in early stage B-cell mediated (humoral) immunity before there is enough IgG.
– High IgM – may indicate a new infection, IgM MGUS, Waldenstrom's macroglobulinemia, early viral hepatitis,
mononucleosis, rheumatoid arthritis, nephrotic syndrome (kidney damage), or parasite infection.
– Low IgM – occurs in multiple myeloma, some kinds of leukemia, and some inherited immune diseases.
Causes of Low IgM:
Smoking with alcohol consumption
Endurance exercise and over-training
Rheumatoid arthritis
Hashimoto's thyroiditis
Lupus
Celiac disease
Crohn's disease
Immune thrombocytopenia
Diabetes
Selective immunoglobulin M deficiency, a rare and sometimes hereditary disorder
Wiskott-Aldrich syndrome, a rare immune deficiency disorder
Lymphoid nodular hyperplasia
Leukemia
Smoking alone or alcohol consumption alone has little effect on IgM, but together they signigicantly reduce IgM.
Some patients have no symptoms, others may develop serious recurring infections.
Supplements shown to increase IgM:
Lycopene shown beneficial in human and animal studies, from red foods such as tomatoes and watermelon
Ginseng shown beneficial in animal studies
Astragalus shown beneficial in animal studies
Causes of High IgM:
Viral and/or bacterial infections
Some autoimmune disorders, including:

Type 1 diabetes
Multiple sclerosis
Primary biliary cirrhosis

Kidney damage, where proteins such as albumin and IgG are lost through urine (nephrotic syndrome), but serum IgM conversely increases
Hyper-immunoglobulin M syndromes, genetic immunodeficiency disorders with high IgM and low levels of other immunoglobulins
Louis–Bar syndrome (ataxia-telangiectasia), a rare genetic neurodegenerative disease
Cancers, such as multiple myeloma and Waldenstrom's macroglobulinemia (a type of non-Hodgkin's lymphoma)
Health Effects of High IgM:
1: Metabolic Syndrome, a condition characterized by three or more of: fat around the stomach, high blood pressure, high blood glucose, high triglycerides, and low HDL-C levels.
2: High IgM Levels Increase All-Cause Mortality Risk
To decrease IgM levels, work on resolving underlying health issue with a health care professional.
IgD – Immuglobin D
Normal range (adults) is 0.003 to 0.03 g/L (.3 to 3.0 mg/dL in USA). Some labs say anything less than 10 mg/dL is normal.
Many normal, healthy people have undetectable levels of IgD.
IgD fights bacteria, functioning as an antigen receptor on B cells that have not been exposed to antigens.
Shown to activate basophils and mast cells to produce antimicrobial factors.
– High IgD – can indicate IgD multiple myeloma, not as common as IgA or IgG multiple myeloma.
– Low or absent IgD – does not appear to increase infection risk. Not well-researched, so rarely tested.
IgE – Immuglobin E
Normal range (adults) is only a trace amount, .0002 to .02 g/L (or 200 to 20000 ug/L or 83 to 8333 U/mL) or (.002 to .2 mg/dL in USA).
Binds to allergens, triggers histamine release from basophils and mast cells.
Involved in allergic reactions, and protects from parasitic worms.
Frequently increased in parasitic infestations and atopic inviduals (with allergic hypersensitivity).
– High IgE – may indicate parasitic infection.
Also found in those with allergic reactions, asthma, atopic dermatitis, some cancers or certain autoimmune diseases.
Rarely, high IgE may mean multiple myeloma.
– Low IgE – may indicate ataxia-telangiectasia (rare inherited disease affecting muscle coordination).
Complement Tests
Nine major complement proteins, important for the innate immune system, are numbered C1 to C9.
These nine proteins help the body recognise foreign disease-causing cells. Certain health issues may cause deficiencies in these proteins or vice versa.
The numbering generally represents the order in which they react in a cascade of events (except C4).
There are three separate reaction pathways:
1. The the Classical activation pathway
2. The Alternative activation pathway
3. The Membrane attack pathway
Those with low early complement proteins (C1 to C4) are more prone to infections.
Low complement levels can also be a factor in development of autoimmune diseases.
Those with low late complement proteins (C5 to C9) can have a higher risk of infections caused by Neisseria (a type of bacteria that colonise mucosal surfaces).
Neisseria has two forms in humans, one causing ghonorrhea, the other causing bacterial meningitis which can lead to meningococcal septicaemia.
Some people inherit deficiencies in these proteins, some acquire deficiencies, others have these proteins "used up" by some disease, usually an autoimmune disease.
Normal immunology testing is only for C3 and C4, with other tests required if there appears to be an inherited or aquired deficiency in one or more complement proteins.
Reference range (those older than 16 years):Total hemolytic complement (CH50): 30 to 75 U/mL (41 to 90 hemolytic units).
Total complement (CH50) is used to screen for suspected complement deficiencies before ordering individual C1 to C9 complement tests,
as a deficiency of a single individual component of the complement cascade can result in an undetectable total complement level.
High levels of CH50 combined with high C3 and C4 indicate systemic inflammation, connective-tissue diseases including, but not limited to, SLE (systemic lupus erythematosus),
RA (rheumatoid arthritis), severe bacterial and viral infections, and others like cancer, diabetes mellitus, and myocardial infarction.
Also hypermetabolic states such as hyperthyroidism and pregnancy can be linked to high CH50 levels.
Low results may be a consequence of infectious or autoimmune processes.
Complement component activity varies. Those with rheumatoid arthritis can have high complement serum levels but low complement levels in joint fluid.
Normal C3 levels combined with undetectable C4 levels can indicate congenital C4 deficiency.
Congenital deficiencies of C1, C2 or C4 results in an inability to clear immune complexes.
Undetectable C1q levels combined with zero total complement (CH50) and normal C2, C3, and C4 suggests a congenital C1 deficiency, however inherited C1 deficiency is rare.
Absent (or low) C2 levels in the presence of normal C3 and C4 values are consistent with a C2 deficiency.
Low C2 levels with low C3 and C4 levels can indicate a complement-consumptive process such as infectious or autoimmune disease.
Low C2 and C4 levels with C3 levels may indicate C1-INH (C1 esterase inhibitor) deficiency.
Note: This test is different from C1q binding, which is an assay for circulating immune complexes.
C1, C1Q Complement Level
Reference range: 1.2 to 2.2 g/L (12 to 22 mg/dL USA)
Normally tested when Total Complement (CH50) level is undetectable, to diagnose congenital C1 deficiency.
Also to diagnose acquired deficiency of C1-INH (C1 Esterase Inhibitor).
Complement C1 is composed of 3 subunits: C1q, C1r, and C1s. C1q level indicates the amount of C1 present.
C1q recognises and binds to immunoglobulin complexed to antigen, initiating the complement cascade.
Like the more common C2 deficiency, C1 deficiency is associated with increased risk of immune complex disease such as SLE (systemic lupus erythematosus),
polymyositis, glomerulonephritis, and Henoch-Schonlein purpura.
Low C1 levels have also been reported in patients with abnormal immunoglobulin levels (Bruton's and common variable hypogammaglobulinemia and severe combined immunodeficiency), likely due to increased catabolism.
C2 Complement Level
Reference Range: 25 to 47 U/mL.
Normally tested when the patient with a low or absent (undetectable) hemolytic complement (CH50).
If the C2 result is under 15 U/mL, then C3, C4, and C2AG levels will be tested.
C2 deficiency is the most common inherited complement deficiency, although rare.
Homozygous (two of the same allele) C2 deficiency has an approximate prevalence ranging from 1 in 10,000 to 1 in 40,000.
Heterozygotes (specific genotypes with 1 each of different alleles) C2 deficiency has an approximate prevalence ranging from 1 in 50 to 1 in 100).
Around half of the homozygous patients are clinically normal, but in one third,
SLE (systemic lupus erythematosus) or discoid lupus erythematosus occurs.
People with both SLE and a deficient C2 level frequently have a normal anti-ds DNA titer.
Many have lupus-like skin lesions and photosensitivity, but immunofluorescence studies can fail to demonstrate immunoglobulin or complement
along the epidermal-dermal junction.
Diseases associated with deficient C2 level include dermatomyositis, glomerulonephritis, vasculitis, atrophodema, cold urticaria, inflammatory bowel disease
and recurrent infections.
Test results suggesting C2 deficiency include zero or undetectable hemolytic complement (CH50), with normal C3 and C4 values.
C3 Complement Level
Reference range Males: 8.8 to 25.2 g/L (88 to 252 mg/dL USA)
Reference range Females: 8.8 to 20.6 g/L (88 to 206 mg/dL USA)
C4 Complement Level
Reference range Males: 1.2 to 7.2 g/L (12 to 72 mg/dL USA)
Reference range Females: 1.3 to 7.5 g/L (13 to 75 mg/dL USA)
Complement C4 plays an important role in eliminating certain infections.
– High C4 – may indicate cancer or ulcerative colitis.
– Low C4 – may indicate:
Autoimmune disorders and collagen vascular diseases, e.g. lupus and rheumatoid arthritis
Bacterial infections
Hepatitis
Malnutrition
Rejection of a kidney transplant
Systemic lupus erythematosus (autoimmune disease affecting skin, joints, kidneys and other organs
Lupus nephritis (kidney disorder as a result of systemic lupus erythematosus
Cirrhosis (liver damage)
Glomerulonephritis (kidney disease)
Hereditary angioedema (rare but serious autoimmune disease, causes swelling in various body parts
C5 to C9 Complement Level
Reference range (C5): 29 to 53 U/ml.
Reference range (C6): 32 to 57 U/ml.
Reference range (C7): 36 to 60 U/ml.
Reference range (C8): 33 to 58 U/ml.
Reference range (C9): 37 to 61 U/ml.
Deficiencies of the late complement proteins (C5, C6, C7, C8, and C9) are unable to form the MAC (lytic membrane attack complex) and have increased susceptibility to neisserial infections.
Absent C5 to C9 levels with normal C3 and C4 levels are consistent with C5 deficiency.
Absent C5 to C9 levels with low C3 and C4 levels suggest complement consumption (Used up by an autoimmune disease).
Normal results indicate normal C5 to C9 levels and normal functional activity, although in rare cases, although C5 to C9 levels seem OK,
the protein can be non-functional, and further tests are required to determine correct function of C5 to C9.
See notes above under the heading Complements.
Additional notes re C7:
Most cases of C7 deficiency have neisserial infections, but rarely cases of SLE (Systemic Lupus Erythematosus), RA (Rheumatoid Arthritis),
scleroderma or pyoderma gangrenosum.
Additional notes re C9:
In the Japanese population, C9 deficiency is common, almost 1%.
Lytic activity of C9-deficient serum is decreased, but assembly of C5b-C8 complexes will result in a transmembrane channel with lytic activity,
although lytic activity is reduced.
Many C9-deficient patients show no symptoms, but may still present with invasive neisserial infections.
ANA – Anti-Nuclear Antibodies Screen
ANA tests identify serum antibodies that bind to autoantigens in cell nuclei.
Most of these antibodies are IgG, with IgM and IgA also sometimes detected.
The ELISA (Enzyme-Linked ImmunoSorbent Assay) method is mostly used.
Normal Range: Less than 1.0 U (or less than or equal to 1:40 dilution) is classed as a negative result.
Positive range:
1.1 to 2.9 U is weakly positive.
3.0 to 5.9 U is positive.
Greater than or equal to 6.0 U is highly positive.
A positive result normally indicates presence of an autoimmune disease where the body attacks connective tissue, and may indicate:
Mixed connective tissue disease
Drug-induced lupus erythematosus
Systemic lupus erythematosus
Sjögren syndrome
Scleroderma
Polymyositis-dermatomyositis
Rheumatoid arthritis
Some labs give results as 1:40 (good) while a result of 1:640 suggests an autoimmune condition. This is a measure of how much dilution of the blood specimen is required before the antibodies can no longer be observed.
Other tests will be required to diagnose a specific autoimmune condition.
Note that insufficient Vitamin D3 can cause some autoimmune conditions. Although Vitamin D3 increases immunity, it also moderates an immune system running out of control.
Allergy Testing
If the Eosinophil test is high, allergies may be the cause (or parasites or cancer).
There are many allergy tests. Some are serum (blood) tests, and the sample may be tested in vitro exposed to a mixture of various allergens.
Allergens may be pollen, mould, animal fur or saliva, dust mites, birds, and various foods, the common culprits being:
Eggs
Peanuts
Cows Milk
Soy
Barley
Rice
Wheat (gluten)
Seafoods
Nuts
Antibiotics
When allergic reactions occur, levels of IgE are tested, and in some cases IgA
Anaphylactic Foods
These are foods which may cause enough swelling around the mouth, tongue and throat that breathing is difficult, and choking may occur.
Peanuts are the most famous food for causing breathing difficulties.
Usually overlooked by doctors: Lack of vitamin D, lack of sunlight, lack of very small exposure to these foods as a fetus or as a newborn are significant factors in these conditions.
Other Testing
The doctor may order many other types of tests, depending on results of previous tests combined with previous medical history, age, sex, current symptoms, family history, etc.
Sex Hormone Testing
Doctors can order an Androgen Study or Sex Hormone Profile, and may include any or all of the below tests and more:
Estrogens including E2 (estradiol), E1 (estrone), E3 (estriol)
E1 and E2 are the main active estrogens, as E3 is generally the pregnancy estrogen.
The enzyme aromatase converts testosterone to estradiol, and converts androstenedione to estrone.
Many other steroids can stimulate the estrogen receptor independent of aromatase.
This includes xenoestrogens such as BPA (Bisphenol A) and other plastics in the environment and unfortunately in the diet (microwave dinners, etc).
This is why LeanMachine recommends glass containers for all foods. BPA free plastics are just as bad. BPA has been replaced with BPS, and
although BPS is not taken up as much by estrogen receptors, once in the body it is very hard to excrete, so can easily build up to harmful levels.
E2 is mainly produced in ovaries and testes by aromatization of testosterone
High estrogen may come from estrogen secreting tumours, medications, exposure to BPA, pthalates and other toxins in plastics, from obesity (every fat cell can produce estrogens), and many other factors.
High estrogen may be a result of unusually high levels of testosterone, from testosterone replacement therapy or testicular tumour, which converts to estrogen by the enzyme aromatase.
Aromatase inhibitor drugs such as anastrozole (Arimidex), letrozole (Femara) and exemestane have largely replaced the older tamoxifen to help treat breast cancer in post-menopausal women.
Anti-estrogenic foods and supplements include cruciferous vegetables (broccoli, cauliflower brussels sprouts, cabbage), onions, garlic, healthy fats (coconut oil, extra virgin olive oil, avocados, raw nuts), Chrysin (Passion Flower),
DIM (diindolylmethane), citrus bioflavonoids (diosmin, hesperidin,
Rutin, naringin, tangeretin, diosmetin, narirutin, neohesperidin, nobiletin, Quercetin),
Turmeric, Curcumin, fermented foods (sauerkraut, kimchi, fermented soy, fermented raw dairy, apple cider vinegar, kombucha).
Progesterone
I will omit the reference range here, as there are too many variables.
Progesterone levels are influenced by the time through the monthly cycle, age, pregnancy status, menstruating or post-menopusal, whether uterus and/or ovaries have been removed, if there are cysts on the ovaries, problems with the adrenal glands, and many other factors.
The test can help determine the cause of infertility, track ovulation, assist diagnosis of an ectopic or failing pregnancy, monitor pregnancy health, monitor progesterone replacement therapy, or assist diagnosis of abnormal uterine bleeding.
Men also have small amounts of progesterone.
If supplementation is recommended, see a doctor who can prescribe natural progesterone from a compounding chemist.
Most doctors will simply prescribe Progestin, an artificial and incomplete copy of real progesterone, with side effects perhaps worse than any benefit.
Women pregnant with twins, triplets, etc will usually have higher progesterone than those with a single fetus.
High progesterone levels can be seen sometimes with:
Some types of ovarian cysts
Non-viable pregnancies (molar pregnancies)
A rare type of ovarian cancer
Adrenal overproduction of progesterone
Adrenal cancer
CAM (Congenital Adrenal Hyperplasia)
Low progesterone levels can be associated with:
Toxemia late in pregnancy
Poor function of ovaries
Amenorrhea (Lack of menstruation)
Ectopic pregnancy
Fetal death or miscarriage
Testosterone
Required by men and women. Women have much less testosterone, but are more sensitive to it. Most testosterone is bound to SHBG (Sex Hormone Binding Globulin) which makes the molecule so large, it can no longer have any effect. Free Testosterone (not bound to SHBG) is the only effective testosterone.
Many labs will only measure total testosterone, and calculate free testosterone by measuring SHBG.
There are many causes of low testosterone, including disease, obesity, stress, insomnia and medications.
If blood tests show low testosterone and high LH, it may indicate a testicular problem in men, such as testicular failure or Klinefelter's syndrome.
If blood tests show low testosterone and normal or low LH, it may indicate a problem with the pituitary gland.
SHBG (Sex Hormone Binding Globulin)
Attaches to other hormones to regulate their effectiveness when the body produces more hormones than we require.
This is a natural part of the self-regulation body system to prevent skyrocketing or insufficient hormones.
LH (Luteinizing Hormone)
Luteinizing hormone (LH), also called lutropin or lutrophin, British spelling luteinising hormone.
An acute rise of LH ("LH surge") in women triggers ovulation and development of the corpus luteum (a hormone-secreting structure developed in an ovary after an ovum (egg) has been discharged, but degenerates after a few days unless pregnancy has begun.
LH is secreted by the gonadotropic cells in the anterior pituitary gland in the brain.
This signals the testes (in men) or the adrenals (in women) to produce testosterone.
DHEA
Often called the "Mother of all hormones" as levels can be a thousand times higher than other hormones.
DHEA is mainly made by the adrenal glands, and used to make testosterone and many other hormones.
Unusually high levels of DHEA can be caused by adrenal cancer or hyperplasia, and are aromatised into estrogen or other hormones.
Cortisol
Commonly called the "stress hormone", or the "fight or flight hormone".
We all need some cortisol, but long-term high cortisol, usually caused by chronic stress, is very bad for the body.
Cortisol levels vary considerably through the day, so testing is usually carried out at multiple intervals through the day.
Prolactin
Prolactin is a peptide hormone produced by the anterior pituitary gland in the brain.
Primarily associated with lactation, and vital in breast development during pregnancy and lactation.
Doctors test for prolactin in women with galactorrhea (unexplained milk secretion) or irregular menses or infertility, and in men with impaired sexual function and milk secretion.
If prolactin is high, a doctor will test thyroid function and ask first about other conditions and medications known to raise prolactin secretion.
Prolactin is downregulated by dopamine and is upregulated by estrogen.
Hyperprolactinaemia (abnormally high serum prolactin levels) may cause galactorrhea (production and spontaneous flow of breast milk)
and disruptions in the normal menstrual period in women, and hypogonadism, infertility and erectile dysfunction in men.
High levels of prolactin (sometimes due to a prolactin secreting tumour) inhibits the release of gonadotropin releasing hormone,
resulting in reduced LH (Luteinizing hormone, a gonadotropin) secretion, leading to reduced testosterone production.
Normal prolactin levels:
Women: Less than 500 mIU/L (20 ng/mL or µg/L)
Men: Less than 450 mI U/L (18 ng/mL or µg/L)
Beta-HCG
Also known as β-HCG, Human chorionic gonadotropin (HCG), quantitative blood pregnancy test, quantitative hCG blood test, quantitative serial beta-hCG test.
This Serum Quantitative test is the sum of human Chorionic Gonadotropin (hCG) plus the hCG beta-subunit, for early detection of pregnancy.
hCG consists of alpha (α) and beta (β) chains associated to the intact hormone.
The α-chains in all four of these glycoprotein hormones are virtually identical, while β-chains have greatly differing structures,
responsible for the respective specific hormonal functions.
Reference values change during pregnancy, and can double every 2 to 3 days.
Generally a level below 5 indicates no pregnancy, while a level over 25 confirms a pregnancy.
Results between 6 and 24 are a grey area, best re-tested later, or confirmed by ultrasound after 5 to 6 weeks from gestation.
Note: This is a much more accurate and useful test than hGC Urine tests available over the counter.


Range (mIU/mL)
Weeks of pregnancy is defined as completed weeks beginning with the start of the last menstruation phase.
Male
0−3
Female
nonpregnant
0−5
postmenopausal
0−8
pregnant
Weeks Gestation
3
6−71
4
10−750
5
217−7138
6
158−31,795
7
3697−163,563
8
32,065−149,571
9
63,803−151,410
10
46,509−186,977
12
27,832−210,612
14
13,950−62,530
15
12,039−70,971
16
9040−56,451
17
8175−55,868
18
8099−58,176
Levels are high if there is a testicular tumour in men, or pregnancy in women. Often used as a pregnancy test.
MSH (Melanocyte-Stimulating Hormone) Blood Test
MSH is an anti-inflammatory, regulatory hormone made in the hypothalamus, controlling hormone production, modulating the immune system and controlling nerve function.
Also caled: Alpha-Melanocyte-stimulating Hormone, α-MSH.
It is made when leptin is able to activate its receptor in the POMC (Proopio-MelanoCortin) pathway.
If the receptor is damaged by peripheral immune effects, such as the release of too many pro-inflammatory cytokines, then the receptor doesn't work right and MSH isn't made.
Leptin controls storage of fatty acids as fat, so MSH and leptin are a major source of interest for obesity control.
MSH controls hypothalamic production of melatonin and endorphins. Without MSH, deficiency creates chronic non-restful sleep and chronic increased perception of pain, respectively.
MSH deficiency causes chronic fatigue and chronic pain. MSH also controls many protective effects in the skin, gut and mucus membranes of the nose and lung.
MSH also controls the peripheral release of cytokines. When there is insufficient MSH, peripheral inflammatory effects are multiplied.
MSH also controls pituitary function, with 60% of MSH deficient patients not having enough antidiuretic hormone, causing patients to be constantly thirsty,
urinate frequently and often have unusual sensitivity to static electrical shocks.
40% of MSH deficient patients will not regulate male hormone production, and another 40% will not regulate proper control of ACTH (AdrenoCorticoTropic Hormone) and cortisol.
ACTH (AdrenoCorticoTropic Hormone)
Normal range: 9 to 52 pg/mL or 10 to 60 pg/mL depending on the lab.
Always tested early morning, as ACTH is highest 6 to 8 am and lowest around 11 pm. No ranges are specified for later in the day.
Normally tested in conjunction with a Cortisol test.
ACTH is a hormone produced in the anterior (front) pituitary gland in the brain, and regulates levels of cortisol (the steroid hormone),
which is released from the adrenal glands
Also known as:
Highly-sensitive ACTH
Corticotropin
Cosyntropin (drug form of ACTH)
Used to detect diseases associated with too much or too little cortisol, possibly caused by:
Adrenal or pituitary malfunction
Pituitary tumour
Adrenal tumour
Lung tumour
General
Some of the hormone tests above are blood tests, some are urine tests, some are saliva tests.
I have chosen not to discuss these tests in detail here, as it would fill an encyclopaedia.
These tests vary enormously with age, sex, pre or post menopause, time of the month for women, and so many other factors.
Doctors specialising in this field are best, as typical GP's often do not have a great understanding of this complex problem.
Other general health tests
Body Mass Index (BMI)
BMI = weight (kg) divided by (height in metres squared).
Note: BMI does not allow for the amount of muscle compared to body fat, so a professional weight-lifter may have a BMI in the obese range, but still have a healthy body composition (more muscle than fat).
| | |
| --- | --- |
| Underweight | < 18.5 kg/m2 |
| Normal | 18.5 – 24.9 Caucasian |
| Overweight | 25.0 – 29.9 |
| Obesity class I | 30.0 – 34.9 |
| Obesity class II | 35.0 – 39.9 |
| Obesity class III | (extreme, morbid) ≥ 40.0 |
Blood Pressure (Systolic / Diastolic)
| | |
| --- | --- |
| At doctor's office (average 5 measurements with lowest and highest readings discarded) | < 140 / 90 mmHg |
| Ambulatory BP monitor | < 130 / 85 |
| With diabetes or stroke or cardiac risk | < 130 / 80 |
Heart Rate (HR) or Pulse
| | |
| --- | --- |
| Bradycardia | < 60 beats per minute |
| Normal | 60 – 80 |
| Tachycardia | > 100 |
Respiration Rate (RR)
| | |
| --- | --- |
| Bradypnea | < 12 breaths per minute |
| Normal (eupnea) | 12 – 18 |
| Tachypnea | > 18 |
Body Temperature
| | |
| --- | --- |
| Fever | > 37.5 ° C |
| Normal | 36.5 – 37.5 ° C (approximate) |
| Hypothermia | < 35.0 ° C |
Five Blood Tests for Everyone Over 50
Hepatitis C
Hepatitis C probably kills more people than any other virus, and 2014 data from the CDC in the USA shows hepatitis C–related deaths are at an all-time high.
Because this liver disease usually shows little or no symptoms, around half of those infected do not know they carry the virus.
Left untreated, Hepatitis C can lead to cirrhosis, liver cancer, and liver failure, all contributing to about 20,000 deaths in the USA alone.
A simple blood test can diagnose Hepatitis C, and if the test is positive, Hepatitis C is effectively treated before the liver damage becomes life-threatening.
For those born between 1945 and 1965, the USPSTF (U.S. Preventive Services Task Force) recommends a single hepatitis C test.
For those born before 1945 or after 1965, USPSTF reccomend testing only for high risk people, such as those
who had blood transfusions before 1992, injection drug users, or health care workers who have been stuck with a patient's needle.
Blood glucose
For those overweight, or have have high blood pressure, or a family history of diabetes, there is a high risk for diabetes.
If blood glucose tests normal repeatedly, then once a year is often enough to repeat the test.
If pre-diabetes is diagnosed, immediate action is required to prevent the condition turning into full-blown diabetes.
The best way to prevent full-blown diabetes is to eliminate sugar, carbohydrates and processed foods from the diet.
Lipid panel
The lipid panel tests for LDL and HDL cholesterol and triglycerides.
See notes above.
STI (Sexually Transmitted Infections)
The doctor may ask if any sexual activity has changed (you or your partner).
Although STI's are unusual among older adults, they are increasing.
Get tested if there are any doubts, as most STI's can be easily treated and cleared up quickly.
Cancer Tests
Many tests are available, For example, abnormal levels of liver enzymes may indicate liver tumours before any symptoms are evident, allowing early surgery intervention, reducing other dangerous treatments and improving chance of recovery.
CA 15-3 (Cancer Antigen 15-3
This test is used mainly to monitor the treatment for metastatic (spreading) breast cancer.
CA 15-3 is a protein shed by tumour cells, often increased in breast cancer, indicating how the cancer has progressed or how the treatment has reduced the cancer.
CA 15-3 can be elevated in healthy people and in those with other cancers, so is not accurate enough to screen for early breast cancer.
Negative results do not mean there is no cancer, and positive results do not mean there is cancer.
CA 15-3 may be elevated by some other cancers, or by other non-cancerous conditions.
Related tests are Tumour markers, CEA, HER-2/neu, hormone receptor status.
<h3>HER-2, also called HER2/neu, is the acronym for Human Epidermal growth factor Receptor 2</h3>
Tests for HER-2:
FISH (Fluorescence In Situ Hybridization) test uses fluorescent probes, looking at the number of HER2 gene copies in a tumor cell.
More than two copies of the HER2 gene indicatesthat the cancer is HER2 positive.​
IHC (ImmunoHistoChemistry) test measures tumour production of the HER2 protein, ranked as 0, 1+, 2+, or 3+.
If results are 3+ the cancer is HER2-positive.
If the results are 2+, a FISH test determines if the cancer is HER2-positive.
If the HER 2 test is positive, it indicates that cancer can be treated with Herceptin (trastuzumab, an immune treatment), also Perjeta and Kadcyla.
A HER2 positive result also means that the cancer is most likely aggressive, so it is advised to start treatment as soon as possible to improve  survival and help prevent recurrence.
CA 19-9 (Cancer Antigen 19-9)
High CA 19-9 levels are usually caused by pancreatic cancer, but also by other cancers and by infections in the liver, gallbladder, and pancreas.
Related tests: Bilirubin, CEA, liver function tests, tumour markers
CA-125, also known as Cancer antigen 125
CA-125 is a protein produced by ovarian cancer cells, but also in some healthy women, and used as a marker for ovarian cancer.
CA-125 levels may be high in non-cancerous conditions such as pelvic inflammatory disease, excessive abdomen fluid (ascites), liver disease, pregnancy and menstruation.
Related tests: Tumour markers, BRCA-1 and BRCA-2
BRCA-1 and BRCA-2
See info above under the Gene Testing heading.
Calcitonin, also called Thyrocalcitonin
The Calcitonin test helps diagnose and/or monitor:
C-cell hyperplasia, a benign condition that may or may not progress to MTC
MTC (Medullary thyroid cancer), a malignant condition
Screen risk for MEN2 (multiple endocrine neoplasia type 2)
Age, pregnancy, lactation and food can influence calcitonin concentration in healthy people.
Reference ranges for some calcitonin chemiluminescent assays:
Males: Less than 8.8 pg/mL (ng/L)
Females: Less than 5.8 pg/mL (ng/L)
Athyroidal (without a functioning thyroid gland) people: Less than 0.5 pg/ml (ng/L)
Calcium Infusion test raises calcitonin levels.
Peak calcium infusion (IMMULITE 2000 calcitonin assay) test:
Males: Less than or equal to 130 pg/mL
Females: Less than or equal to 90 pg/mL
Normal range for peak calcitonin following calcium infusion is 100 to 200 ng/L
Specific reference intervals have not been established, so must be interpreted by the doctor along with other tests.
A high level of calcitonin should lead the doctor to perform a thyroid biopsy, scan and ultrasound to confirm the diagnosis.
About 25% of MTC cases relate to an inherited mutation in the RET gene, leading to MEN2.
Only 1 copy from either parent increases risk of MTC, occurring mostly in the 40 to 60 age group, but can occur at any age, more prevalent in women.
AFP (alpha-fetoprotein)
There are different AFP tests for different reasons, performed on a blood sample, urine sample, or amniotic fluid sample.
Other names for the test: Total AFP, MSAFP (Maternal Serum AFP), and Alpha-Fetoprotein-L3 percent (%)
Tested between the 14th and 22nd week of pregnancy as a screen for neural tube defects and chromosomal abnormalities.
Elevated AFP in maternal serum or amniotic fluid during pregnancy may indicate:
Spina Bifida
Anencephalia
Atresia of the oesophagus
Multiple pregnancy
Down Syndrome markers:
Amniotic Fluid AFP (alpha-fetoprotein)
Maternal AFP (Alpha-Fetoprotein Test) levels, together with Beta-HCG, gestational age, maternal weight and other parameters, risk of Trisomy 21 (Down Syndrome) is calculated.
In Trosomy 21, maternal serum AFP concentration is decreased, while maternal serum Beta-HCG is about double the normal level, and Pregnancy-Associated Plasma Protein A (PAPP-A) is reduced.
If a woman was screened for Down's syndrome or open neural tube defects in a previous pregnancy, the levels of the screening markers in that pregnancy can be used to adjust the marker levels in the current pregnancy.
Women with a false positive in one pregnancy is likely to have a false positive again in a subsequent pregnancy.
Twin / Down Syndrome markers:
Serum marker levels are raised in twin pregnancies, so twin pregnancies pose problems as one fetus may be affected and the other may not.
About 2% of pregnancies affected by Down's syndrome are twins. If the twins are dizygotic (Fraternal, non-identical), the risk of Down's syndrome for each baby individually is the same as for a single baby (around 1 in 800 pregnancies).
If the twins are monozygotic (identical), the risk to both of having Down's syndrome is also around 1 in 800.
A combination of Nuchal Translucency scanning and Serum screening may aid in risk assessment of Down's syndrome for twin pregnancies.
FNT (Fetal Nuchal Translucency) screening uses ultrasound to measure size of the nuchal pad at the nape of the fetal neck, performed between 11 weeks + 2 days and 14 weeks + 1 day.
Increased nuchal translucency reflects fetal heart failure, typically seen in any serious anomaly of the heart and great arteries, and strongly associated with a chromosomal abnormality. In one study, 84% of karyotypically proven trisomy (where the fetus has 47 chromosomes instead of 46), 21 fetuses had a nuchal translucency >3 mm at 10-13 weeks of gestation (as did 4.5% of chromosomally normal fetuses).
The greater the extent of FNT, the greater the risk of abnormality.
FNT is a straightforward test but will have a 20% false positive rate (FPR) if the thresholds are set to detect 85% (if used alone and maternal age adjusted).
Adding nasal bone screening during the same examination may increase sensitivity further and reduce the FPR.
One study concluded that an absent nasal bone should be considered as a highly predictive marker of Down's syndrome.
Afro-Caribbean women have different marker levels than Caucasian women, heavier women have different markers than lighter women, and those who smoke have different markers again.
Conclusion: These markers only pose a risk level, and do not guarantee a result one way or the other.
AFP also tests for cancer.
AFP can be present at very low levels in non-pregnant people, and the test may indicate other problems.
The Quantitative test, reporting the concentration of AFP in the sample, is the normal AFP test, but a less expensive Qualitative test may be used sometimes, reporting only a normal or high concentration.
AFP is made by the liver and yolk sac of a fetus, and is the main protein in the first three months of development,
but decreases by age 1 to the very low levels found in adults.
However, AFP is a tumour marker for hepatocellular carcinoma (liver cancer), germ cell tumours (testicular and ovarian cancers), also the rare nonseminomatous germ cell tumors usually found in the pineal gland of the brain.
AFP can also be elevated in some forms of biliary tract, stomach or pancreas cancers.
AFP may also elevated in Cirrhosis or chronic active hepatitis.
AFP Reference range:
Non-pregnant adults, high blood levels, over 500 ng/ml (nanograms/milliliter) of AFP are seen in only a few situations, such as:
Hepatocellular carcinoma (HCC), a primary cancer of the liver
Germ cell tumors (a type of cancer of the testes and ovaries, such as embryonal carcinoma and yolk sac tumors)
Ataxia Telangiectasia, a severely disabling and rare genetic neurodegenerative disease
Moderately elevated values are found in:
Alcohol-mediated liver cirrhosis
Acute viral hepatitis
Carriers of HBsAg (surface antigen of the hepatitis B virus), indicating current hepatitis B infection
Pregnancy Tests
See also AFP test above.
PAPP-A (Pregnancy-Associated Plasma Protein A)
To be advised…
STD (Sexually Transmitted Disease) Tests
Chlamydia Testing
Gonorrhea Testing
Syphilis Tests
HIV Tests
Herpes Testing
Trichomonas Testing
Chlamydia Testing (Chlamydia trachomatis Testing)
Also known as:
– Chlamydia Nucleic Acid Amplification Test (NAAT or NAT)
– Chlamydia/GC STD Panel
– Chlamydia Culture
Chlamydia is easily treated with antibiotics. If not diagnosed and treated, it can cause severe reproductive and other health problems.
The NAAT (Nucleic Acid Amplification Test) detects the genetic material (DNA) of Chlamydia trachomatis, the bacteria that causes the condition.
Who should get tested:
Women – Annual screening is recommended if:
– Sexually active and younger than age 25
– 25 or older and at increased risk for chlamydia infection
– When pregnant or considering pregnancy
– Have Chlamydia symptoms: Pain during urination, vaginal discharge and abdominal pain
Men – Annual screening recommended for:
– Men who have sex with men
– Those with unusual discharge from the penis, pain on urination or painful, swollen testicles
Other
– >When a newborn has conjunctivitis
– A sexual partner if an infected person should always be tested
Samples and test preparation
Tell your healthcare practitioner about any use of antibiotics.
Women: Vaginal swabs are the optimal sample for genital chlamydia testing. The practitioner may use a swab or small brush to collect a sample of cells or fluid from your vagina during a pelvic examination. Sometimes, you may collect your own vaginal sample for testing.
Tell the practitioner about any douches or vaginal creams used, and you may be told to refrain from use for 24 hours before the test.
Men: The practitioner may use a swab to collect a sample from the urethra, the tube within your penis that allows urine to flow from your bladder.
Urine samples may be used to test both men and women. As you begin to urinate, collect the initial portion of your urine stream (first-catch) in a container provided by the healthcare practitioner or laboratory.
Wait at least one to two hours after you last urinated before collecting a urine sample.
For suspected infections in other areas, the practitioner may use a swab or brush to collect a sample from other areas such as the rectum, throat or eye.
Gonorrhea Testing
Info coming…
Syphilis Tests
Info coming…
HIV Tests
Info coming…
Herpes Testing
Info coming…
Trichomonas Testing
Info coming…
Rare Tests
Protein C and Protein S
Other names for these tests:
– Protein C Antigen and/or Functional Blood Test
– Protein C, Functional or Antigen Test
– Protein S, Functional or Antigen Test
Protein C and Protein S are separate blood tests, often performed together. The tests are meant to assess either the functioning or the abundance of these proteins.
Protein C is an anticoagulant and anti-inflammatory enzyme. It requires both Protein S, a coenzyme, and Vitamin K to function.
It is similar to aspirin in its "blood-thinning" effects.
Protein C is made in the liver, while Protein S made in the inner (endotheliel) lining of blood vessels.
Both proteins circulate in the bloodstream.
Blood clotting is essential to minimise blood loss if injured, but it is regulated, because if the bood is too thin, we can bleed out and die, but if blood is too thick, it can form clots when we do not need them, and restrict or block off blood supply, potentially causing loss of a limb or organ, and sometimes life.
About 1 in 300 people have protein C deficiency, which is classed as a hereditaty condition, although more people acquire it from taking Warfarin.
Most people with this deficiency have few problems with clotting, as long as diet and lifestyle factors are kept in a healthy manner, and any sudden clotting is attended to promptly.
If two people, both with Protein C deficiency, have offspring, then that child is more likely to have a very severe case of clotting.
Protein C is activated during the clotting process, to prevent too much clotting, by removing blood clotting factors, and stimulating plasmin, a protein that degrades blood clots (fibrinolysis).
Deficiencies in these proteins can cause hypercoagulable blood (abnormal blood coagulation) and internal blood clotting (thrombosis).
There are several classifications, characterized by Protein C and S deficiencies:
– Type I is caused by insufficient quantity.
– Type II is caused by defective function.
– Type III (Protein S only) is caused by a low amount of active-form Protein S, but normal levels of total Protein S.
If there is a thrombotic (clotting) episode, then the test has to be performed only after a period of 10 days.
Low Levels of Protein C and Protein S may indicate:
Serious infections
Kidney disorder
Liver disorder
HIV
Pregnancy
Chronic high blood pressure (hypertension)
Disseminated intravascular coagulation (DIC)
Various cancers
Vitamin K deficiency
High Protein C and Protein S levels are rarely of concern.
Note: Test results are NOT to be interpreted as a "stand-alone" test.
Results have to be interpreted after correlating with suitable clinical findings and additional supplemental tests/information.
Factors that may interfere with the results include surgery, oral contraceptives and chemotherapy.
Up to 15% of Caucasians carry a genetic mutation in a clotting factor that makes it resistant to Protein C's effects, leading to similar symptoms as Protein C deficiency.
Tourniquet placement for extended periods of time can cause veins to pool with blood, altering Protein C and Protein S levels and affecting the test results.
Protein C and Protein S are being considered for use in therapy for individuals with hypercoagulation or Sepsis (whole-body inflammation).
LeanMachine advises finding a specialist experienced in these disorders, as these conditions can be easily mis-diagnosed.
Organic Acids Test
This test is from a catch-mid-stream urine sample of minimum 5 mL.
The test looks at complex biomarkers from various metabolic pathways to give an overview of several major systems in the body and gives an analysis of nutritional deficiencies.  Many functional medicine practitioners believe the organic acids test to provide the most useful data for dollar spent of any metabolic test.
In Australia, Medicare does not pay for this test, and only a few labs in the country offer it.
Performed on children suspected of having an inherited disorders resulting from a deficient enzyme or transport protein. The range of different pathways involved is very large and no one test can identify them all.  Organic acids are excreted in the urine and allow us to see problems in several pathways including those involving amino acids, fatty acids and neurotransmitters.  Symptoms range from relatively benign to severe presentations in the newborn period which may be fatal.
Possible clinical presentations include intellectual disability, seizures, tachypnoea (fast, shallow breathing), poor feeding, failure to thrive, vomiting, acidosis, coma.
Depending on the disorder, symptoms may be minimised or prevented by early diagnosis and treatment. Treatment may be based on dietary restrictions and/or supplementation with cofactors such as riboflavin (vitamin B2) or cobalamin (vitamin B12) or conjugating agents such as carnitine or sodium benzoate.
A normal organic acid test does not rule out other inherited errors of metabolism.
More tests to follow here soon…
There are many more tests available, but the ones included here are among the most common.
To get accurate readings, be sure to follow instructions in preparing for tests.
We may be asked not to eat and to drink only water for anywhere from a few hours to 12 hours beforehand.
Follow these instructions, or results may be skewed, requiring additional tests or even unnecessary medications or procedures. The doctor and lab should be aware of all prescription and over-the-counter medications, vitamins, etc as some can skew the results.
Remember that you have the right to ask questions!
No matter how busy the Doctor is, you are entitled to the information and explanation.
If the Doctor cannot provide it, ask the nurse. If you still cannot get a reasonable explanation, find another doctor!
This information is not meant to replace advice from the doctor, but to assist us to understand what the results mean, and allow us to ask the doctor any appropriate questions related to the test results, and understand the health, medication, treatment and prognosis implications.
And if the doctor says "All of your results are fine" then ask if any are "in range, but not optimal" and "what changes should I make to progress toward optimal results".
Always get a printed copy of your results! Remember that the results belong to you, no-one can refuse your request.
Refer to this site to check if the doctor is really telling the truth, bluffing, cannot be bothered, or has no idea.
Copyright © 1999-2021 Brenton Wight and BJ & HJ Wight trading as Lean Machine abn 55293601285
Reproduction by any means absolutely prohibited, however links to this site are allowed from other web sites ONLY after permission granted, email for link requests.
Posted in Blood, Bones, Brain, Cancer, Carbohydrates, Cardiovascular, Diabetes, Exercise, Health, Heavy Metals, Kidney, LeanMachine, Liver, Nutrition, Pancreas, Pregnancy, Prostate, Sugar, Supplements, Thyroid, Vitamins, Water | No Comments »