Patients low in vitamin D twice as likely to develop severe COVID-19 symptoms, NEW study
Reproduced from original article:
www.naturalhealth365.com/immune-system-vitamin-d-3410.html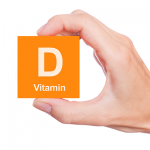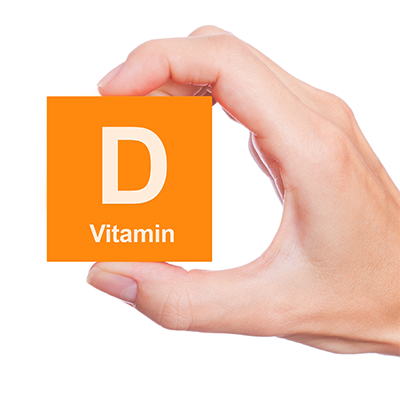 (NaturalHealth365) As we continue to fight the COVID-19 pandemic, researchers are beginning to discover more about this virus. Scientists are uncovering more information about how it works, what options may work best to treat it, and why some individuals are hit harder than others with this viral infection.  One of the biggest issues coming to light is a vitamin D deficiency.
At this point, reports indicate that more than 93,000 people have died of coronavirus within the United States alone, and while we seem to be "flatting the curve," the numbers continue to rise.  As researchers work to find the best ways to combat the virus, one new study takes a closer look at the correlation between severe vitamin deficiency and COVID-19 related mortality rates.
Severe vitamin D deficiency linked to high Covid-19 mortality rates
A research team, which was led by Northwestern University, took a look at data from clinics and hospitals from Germany, Spain, China, Italy, South Korea, the UK, Switzerland, the United States, France, and Germany. As they looked at this data, they noted that countries that had the highest COVID-19 mortality rates – such as the UK, Italy, and Spain – also had low levels of vitamin D when compared to other countries that weren't as badly affected.
Many have wondered at the difference in death toll from country to country, and some have hypothesized that it was differences in the age of population, various strains of the virus, testing rates, or even differences in the quality of healthcare that may be responsible. However, what researchers did find was a significant correlation between vitamin D deficiency and a higher mortality rate.
As they analyzed patient data from across the world, they found that there was a link between vitamin D levels and cytokine storm, which is a hyper-inflammatory condition that's caused when the immune system overreacts. It's the cytokine storm that can cause damage to the lungs, resulting in acute respiratory distress syndrome (ARDS), and even death.
How nutrition can alter the effectiveness of our immune system
The reason vitamin D levels likely play a role here is because vitamin D not only enhances the immune system, but it also works to prevent the immune system from becoming overactive. Having healthy vitamin D levels may be able to protect patients who get COVID-19 from the severe complications that occur as a result of cytokine storm.
Do NOT ignore the health dangers linked to toxic indoor air.  These chemicals – the 'off-gassing' of paints, mattresses, carpets and other home/office building materials – increase your risk of headaches, dementia, heart disease and cancer.
Get the BEST indoor air purification system – at the LOWEST price, exclusively for NaturalHealth365 readers.  I, personally use this system in my home AND office.  Click HERE to order now – before the sale ends.
In fact, according to the analysis, researchers believe it could cut the mortality rate in half. While it won't help prevent infection, it may prevent death by reducing complications by those who do contract the virus.
Since too much vitamin D can come with negative side effects, it's important to avoid taking excessive amounts of this vitamin. However, consider talking to your integrative healthcare provider about getting your vitamin D levels tested, and then, taking a supplement, if needed.
Sources for this article include:
Medrxiv.org
Northwestern.edu
CDC.gov