Selenium in your cancer prevention program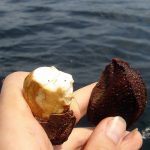 (NaturalHealth365)  What does selenium have to do with your health?  The answer may surprise you (and motivate you – in a whole new way!)
Let's start with a discussion about cancer – the second leading cause of death in the United States, right behind heart disease.  Experts predict that cancer will soon surpass heart disease as the leading killer of American adults.
No doubt, we can all agree: the need for a safe (non-toxic) methods of preventing and treating this deadly disease is truly urgent.  This brings us to why we – at NaturalHealth365 – are pleased to feature studies like this one – from Nutrition and Cancer highlighting the importance of consuming enough selenium – on a regular basis. (Note: PubMed has over 1,500 studies on "selenium and cancer prevention.")
An essential trace element found in various foods, soil and water, selenium helps to prevent cancer by enhancing our immune system, increasing protection against stress and disease plus suppressing the growth of cancerous cells.
Selenium enhances the power of a "master antioxidant" to help detoxify the body
One of selenium's most vital functions is to help create antioxidant enzymes, or selenoproteins, that recycle glutathione, the body's "master antioxidant" and detoxifier.  In this way, selenium strikes a blow against the disease-causing oxidative stress – which contributes to chronic degenerative disease.
But selenium also has many more "tricks up its sleeve" when it comes to fighting cancer.
Do NOT ignore the health dangers linked to toxic indoor air.  These chemicals – the 'off-gassing' of paints, mattresses, carpets and other home/office building materials – increase your risk of headaches, dementia, heart disease and cancer.
Advertisement:
Get the BEST indoor air purification system – at the LOWEST price, exclusively for NaturalHealth365 readers.  I, personally use this system in my home AND office.  Click HERE to order now – before the sale ends.
Unlike therapies that address only one specific stage or type of cancer, selenium is pleiotropic. This means that it combats cancer through multiple pathways and mechanisms, allowing it to target the disease in various forms and stages.
So important is selenium that low levels are linked with an eight-fold increased risk of cancers of the bladder, lungs, stomach, esophagus and liver.
And, supplementation has been shown to lower cancer risk, particularly cancers of the bladder, lung and colon.
Selenium's extensive therapeutic "toolkit" allows it to prevent cancerous cells from developing into tumors
In addition to preserving the selenoproteins that recycle antioxidants, selenium regulates inflammatory molecules that contribute to cancer growth.
This versatile nutrient also helps to boost the immune system, detoxify carcinogens and heavy metals, protect DNA from cancer-causing mutations and inactivate molecules crucial to the development of cancer cells.
In addition, selenium induces apoptosis – the programmed death of cancer cells – meaning it may help check the uncontrolled reproduction that can help cancer spread so swiftly.
Finally, selenium regulates sex hormone receptors used by some cancers, thereby helping to suppress tumor invasion and growth.  Peer-reviewed research has documented reductions in cancer risk through selenium supplementation.
One recent meta-analysis involving nine randomized controlled clinical trials and over 152,000 participants showed that selenium supplementation can cut cancer risk by 26 percent.
Participants who had low levels of selenium at the beginning of the study experienced an even larger (36 percent) reduction in risk – and those in high-risk populations experienced a sizeable 34 percent decrease as well.
Great NEWS: Three different forms of selenium join forces to fight cancer "across the board"
Selenium exists in three distinct forms, each with its own unique capabilities against cancer.  While their names can be tongue-twisters, it's worth noting their individual benefits.
Inorganic sodium selenite destroys the mitochondria that exist in tumor cells – while leaving the  mitochondria of healthy cells unharmed.  It also helps repair damaged DNA while boosting the immune response.
While it is not absorbed as well as organic forms of selenium, sodium selenite seems to do the best job of boosting crucial glutathione activity.
The second form, selenium-methyl L-selenocysteine, is an organic complex of selenium that contains the sulfur-containing amino acid cysteine.
This form suppresses tumor growth by inhibiting angiogenesis – the creation of new blood vessels that carry nutrients to tumors.  It also induces the destruction of cancer cells, and has been shown to boost the effectiveness of chemotherapy drugs.
The third form, L-selenomethionine, is an organic compound of selenium that contains the amino acid L-methionine.  This is the form most frequently used in clinical trials – and it has yielded extremely promising results.
In a landmark 1996 University of Arizona study, participants were given 200 mcg of L-selenomethionine a day in order to discern whether the complex could prevent skin cancer.  The study did not yield any evidence at all that L-selenomethione could prevent basal or squamous cell skin cancer, per se.
But what it did do – slash the incidence of death from all cancers, by 50 percent – caused researchers to do a double take.
The results were so impressive that the team did something that is almost unprecedented in medical research: stopped the "blinded" phase of the study cold – so that all participants could immediately begin to take advantage of maximum protection against cancer.
And that's not all.
A separate study showed that L-selenomethionine could reduce risk of prostate cancer by 63 percent – when a prior history of cancer existed – and by a whopping 74 percent in those with normal levels of PSA (prostate-specific androgen, which researchers use as a marker of prostate cancer).
How to decrease your risk of bladder cancer by nearly 40 percent
Over 70,000 Americans will be diagnosed with bladder cancer over this year alone – and 14,000 will lose their lives to the disease.
A recent review shows that selenium can substantially decrease the risk of the disease.
In a meta-analysis involving over 17,000 participants and published in Cancer Epidemiology and Prevention Biomarkers, the authors noted that selenium supplementation was associated with a 39 percent decrease in the risk of bladder cancer – when averaged out over both sexes.
When the researchers looked at the effects of selenium supplementation on women alone, they found that it reduced bladder cancer risk by a robust 45 percent. The team called for more study to further explore the benefits of selenium supplementation.
Proper nutrition can help raise selenium levels
The USDA advises that the adult daily allowance for selenium is 55 mcg a day.
You can increase your selenium levels by eating organic cage-free eggs, wild-caught salmon, halibut, poultry and grass-fed beef.
Vegans and vegetarians can obtain selenium through sunflower seeds and Brazil nuts.  In fact, with a whopping 607 micrograms of selenium per cup, Brazil nuts are the single best source of this essential mineral.
If you think selenium supplementation might be right for you, check with your integrative healthcare provider before adding it to your health routine – to best advise you on the proper forms and dosages to take.
Editor's note: The NaturalHealth365 Store offers the finest quality mineral supplements on the market.  Click here to learn more.
Sources for this article include: