Vitamin C prevents cell damage from toxic water
Reproduced from original article:
www.naturalhealth365.com/cell-damage-antioxidants-3236.html
by: Sara Middleton, staff writer | December 28, 2019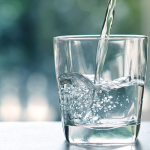 (NaturalHealth365) Hexavalent chromium is a harmful industrial contaminant that's been found in public drinking water throughout the nation. According to the Occupational Health and Safety Administration (OSHA), the contaminant is carcinogenic; exposure can also lead to health problems like organ damage and asthma. But, given how serious this environmental toxin can be, you may be surprised to learn that antioxidants like vitamin C could help.
Also known as ascorbic acid, vitamin C is a well-studied nutrient that has several known health benefits. Now, new research out of Olivet Nazarene University in Illinois shows that both vitamin C and other antioxidants may play a key role in protecting you against this potentially dangerous chemical.
Vitamin C protects you against cell damage from industrial toxins
Researchers from The University of Illinois conducted a study to figure out if the antioxidants vitamin C and epigallocatechin gallate (found in green tea) could prevent the type of cell damage and toxicity caused by exposure to hexavalent chromium.
To briefly summarize their findings:
Oxidative toxic effects can occur in cells when exposed to water that contains hexavalent chromium at a concentration of 200 parts per billion or more.
The toxic effects are mitigated when the same contaminated water interacts with vitamin C at a concentration of just 10 parts per million.
Toxic effects of hexavalent chromium are also mitigated when water interacts with the antioxidant epigallocatechin gallate at a concentration of 15 parts per million.
It's a good sign when new findings corroborate previous research. For instance, last year we reported on the fact that vitamin C has also been shown to chemically destroy another harmful substance – chlorine.
Additionally, other experiments have determined bacterial DNA mutations that normally occur after exposure to 20 parts per billion of hexavalent chromium do not occur when the same bacteria are exposed to 20 parts per million of vitamin C.
Do NOT ignore the health dangers linked to toxic indoor air.  These chemicals – the 'off-gassing' of paints, mattresses, carpets and other home/office building materials – increase your risk of headaches, dementia, heart disease and cancer.

Get the BEST indoor air purification system – at the LOWEST price, exclusively for NaturalHealth365 readers.  I, personally use this system in my home AND office.  Click HERE to order now – before the sale ends.
What can we take away from this new data? The researchers suggest that hexavalent chromium is so harmful for human health because it promotes cell damage via oxidization (like metaphorical rust on cells). It makes sense then that antioxidants including vitamin C can be effective at combating these oxidizing effects.
Take advantage of these five other health benefits of vitamin C
Of course, conventional science will insist that we "need more research" to determine if adding vitamin C to your diet could counteract the harmful effects of hexavalent chromium exposure – something that as many as 200 million Americans face.
But, in the meanwhile, check out these other reasons to add more vitamin C  to your diet:
Helps your body produce collagen, the most abundant protein necessary in skin, joints, tendons, and other connective tissues
Accelerates wound healing.
Improves blood vessel health and therefore enhances cardiovascular health.
Reduces the symptoms of seasickness.
Enhances your body's ability to absorb iron from food and therefore can protect against anemia.
According to Mayo Clinic, you should aim for around 65 to 90 milligrams of vitamin C per day.  But, naturally, integrative healthcare providers will tell you that's too little – especially for chronically sick people.
You can find more vitamin C in foods like organic kiwi fruit, kale, broccoli, papaya, and cauliflower.  But, again, if you're not feeling well – you'll probably need a lot more vitamin C (than found in food) and require some form of supplementation.
Sources for this article include:
Sciencedaily.com
Healthline.com
Medicalnewstoday.com
Mayoclinic.org
OSHA.gov